Anna has a house. I was like WTF is that!? LOL Alexis has one, now Anna does. Emma is trying on costumes. Paul comes over. I'm sick of this Carlos stuff. I really am. Paul asks Anna if he can take a pic of she and Emma. (weird)
Olivia let Leo go see Alexis and Jules. Juilan invites Lucas and Sam over to see him. Sam shows Alexis her ring.
Boy, those couches are REALLY WHITE to have a baby around! Julian says he and Olivia agreed to share custody of Leo.
Olivia asks Lante to be Leo's godparents. Dante's Catholic Guilt is eating at him. Later they go to the Haunted Star where Maxie and Dillon are.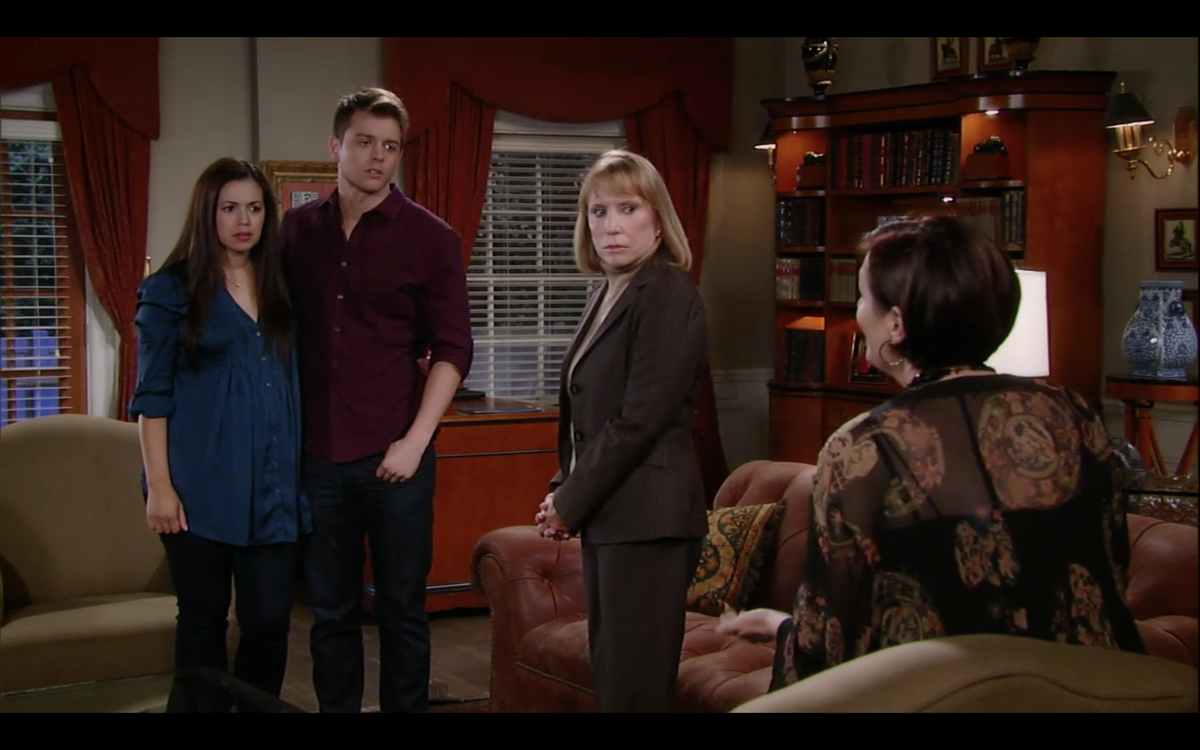 YES that's MONICA. "Danny played hide and go seek with your support hose" Says Mon. AHAHAHAA
Sabrina says No to Michael but she will live in the Q mansion to "Get to KNOW HIM BETTER".. WELP. Little late for that!
RUMOR has it Paul Hornsby is Hayden's dad. She's Susan, he and Jenny's daughter. And that's who she's calling about "being in" to ELQ.