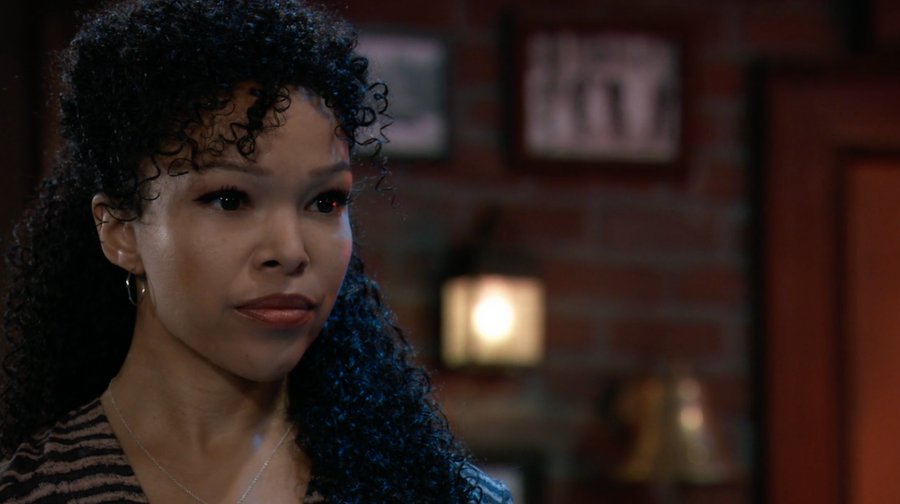 WELL..here we are!! I'm sick of almost everything right now so an hour with you all is going to do me good.
Alexis and Julian. They are waiting for the police to turn over the needle. She's like "You FOUND it" interesting. She said that Neil must have been lying to her while they were together. He leaves, calls Sam and tells her to get over there.
Jordan and Cyrus. She wants to know why he killed Neil. He's like NO I didn't..Neil WHO?? Then he says he's not into drugs..ugh.
Kids at Charlie's. Joss tells Cam she knows he and Trina kissed. Cam's like, great. thanks.
Trina talks to Ava. I love them together. Portia comes in. Portia tells Ava Trina can work at the Gallery but she's going to watch her closely.
JaSam. Sam's figuring out she was an idiot to trust Valentin with her shares of ELQ and that Cyrus fired Bobbie and Monica. It was a dumb scene, imo. They go to see Alexis.
Metro Court with Carly and Bobbie. Bobbie's mad she got fired.
Valentin and Martin Gray talk. Then Bobbie goes over to yell at him. Martin Gray tells them to leave him alone. BRICK walks in. Bobbie leaves to go out to dinner with Scott.
Jasam gets to Alexis' house. I think she wants to be alone. I'm wondering where Danny and Scout are.
Julian breaks into Martin's office. Ava keeps watch. He is looking for the letter Nelle left incriminating him. Martin and Val come around the corner, Ava's texts don't go through. She pulls the fire alarm.
Martin has Nelle's letter in his briefcase, btw
Cyrus calls his man "Walker" and asks him to find out where "Neil Burns got the drugs to OD on" so..he didn't do it?? hmmm...