Jordan visits Curtis in the hospital because...he had a boo boo. She's just doing everything but the clean up. I guess Aunt Stella is ok, she's finding housing for people off camera. Of course.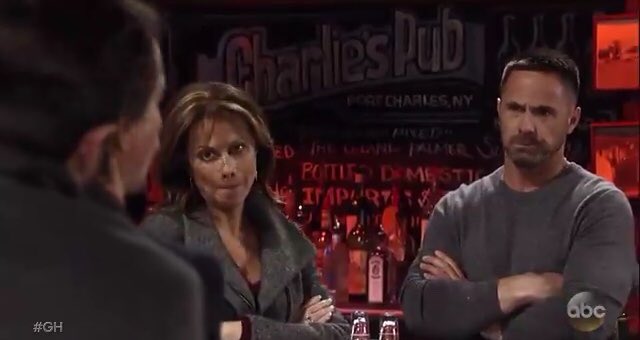 Finn and Alexis... Finn says he needs his lawyer. Does anyone EVER call him Hamilton? LOL. Kinda like Franco and no one saying: "Hey, Bobby"!!
Carly finds Nello in the Q mansion. She's not happy.
Liz wants the truth from Franco.
Oscar and Josslyn--please spare me.

Some new cutie nurse "Francesca" caught Michael's eye.
OH FOR GOD SAKES Interrupted--- by the Tillerson statement/speech. AND I'M SO TIRED OF THIS. If we had a presser for every person leaving, we'd never see regular TV.
I'm done for today. Sorry..I'll catch the rest of the show later.