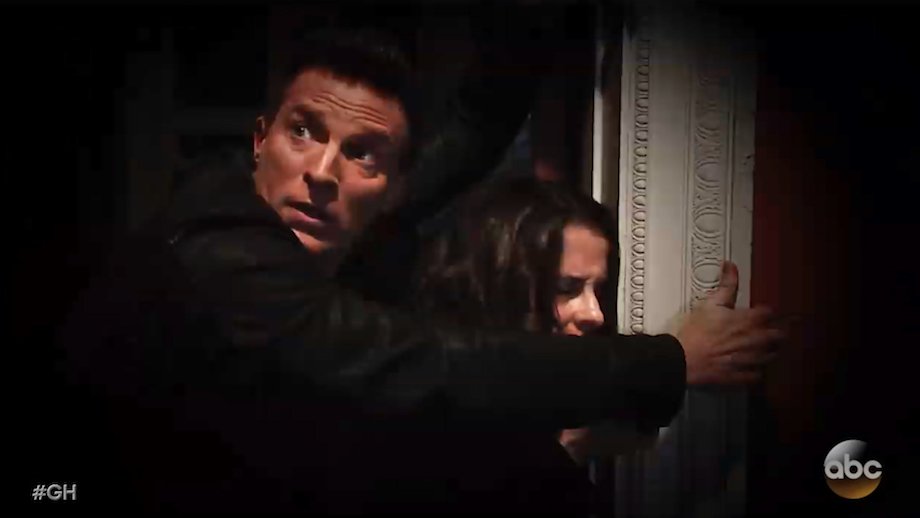 Priceless Q vases are a smashin!! JaSam are holding on for dear life!! Later, Ned and Olivia come down. Ned says that their house was rebuilt after the 1991 quake and their safety standards are better. Sam wants a ride to town on Jason's bike. They go to Charles St.
Curtis wants to go find Harvey. He thinks he caused the earthquake by excavating Charles Street. He's hurt though, his leg is bad. Jordan takes him to GH..let that sink in. JORDAN, the police chief TAKES CURTIS TO GH...with a bad leg. AND-- stays there. But, they can't find Molly or TJ or Stella. And the TOWN IS IN CRISIS. But you stay with your boyfriend. OMG this is bad. Sorry, but do better.
Franco gets knocked out in the trailer when pipes fall on him...Harvey tries to wake him up-- nothing happens. Harvey panics and runs out. Later, Franco tries to get out. He can't--then someone walks in..it's MIKE!! Mike can't lift it. He goes for help.
JossCar in the Freezer, under the table.. They can't get out the door is jammed.
Dance: The genderfluid kid has a broken arm that Kim has to reset or put into place. Ouch. They can't find JossCar. Drew says the street is a mess and buildings collapsed. Someone says they saw the kids go back to the backroom.
Joss and Oscar play "never have I ever"-- OMG... with COLA. Because this is the Disney Channel. :eyeroll: I know, I know--but can't they do whippets?
Michael is down in Sonny's foyer, passed/knocked out...wakes up..passes out again. When he wakes up Max is there too. Can't find Mike. Sonny thinks Michael has a concussion. Later Sonny takes him to GH
Church: Ava has blood on her face, freaks out. Griffin says it's not her scar. Kevin helps Liz light candles. Scotty is knocked out! Comes to and has a giant shard in his leg. They take Scott to the hospital. Liz waits for Franco. She knows he's coming. HUH? Wasn't she just leaving? Ugh. whatever.
END: LONG Friz flashbacks. Like a lot.
Mike sees Jason and Sam-- but can't remember he has to help Franco.
They get the freezer door open and...kids are frozen lol