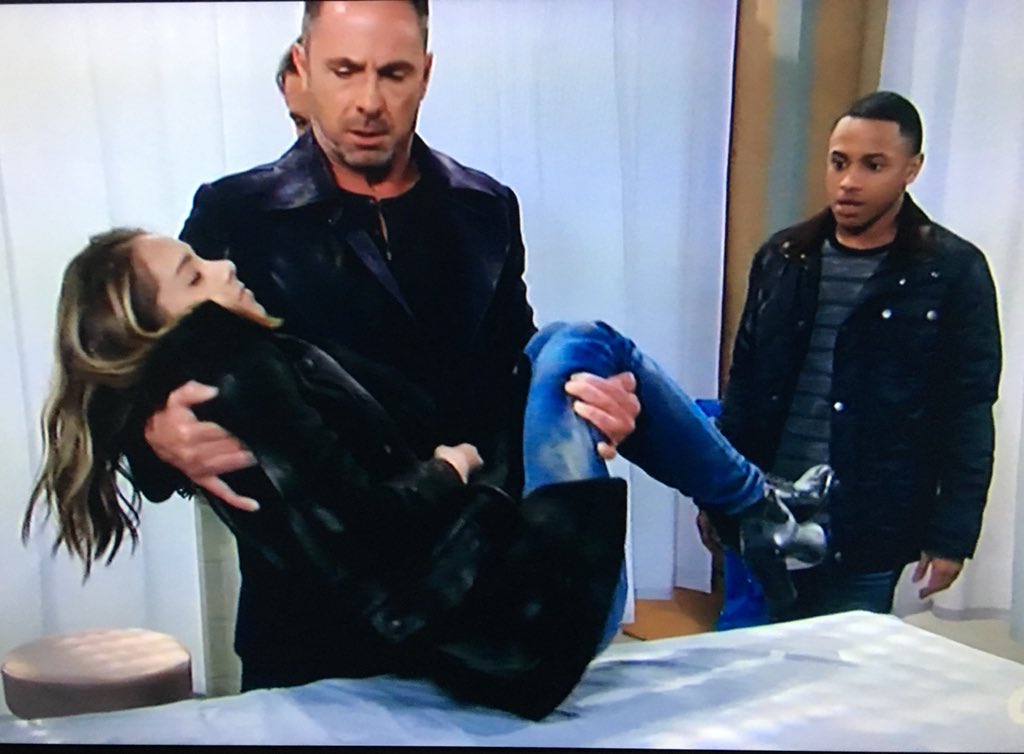 I give this offering to the altar of redemption
Another week rolls by and I have to decide if I am going to do a Sunday Surgery!! I feel like I'm failing but hey, as you know NEW DOG (only 3 months still) and this is my push week to do all the year end reports for work. Year end being June. (yes, they are due in March!). So, I hope this is better than NO blog.
Watching this week was...well...a bit sad. I so loved the pace GH had a few months ago and how everyone moved across the canvas. I wonder if production came into the writer's room and said "NOPE! Go back to our 'tried and true' formula of snore and bore'!! Don't get me wrong, there have been near perfect scenes--especially with the Mike story. Other times? I just can't even.
Daylight Savings Time -- UGH. No thank you.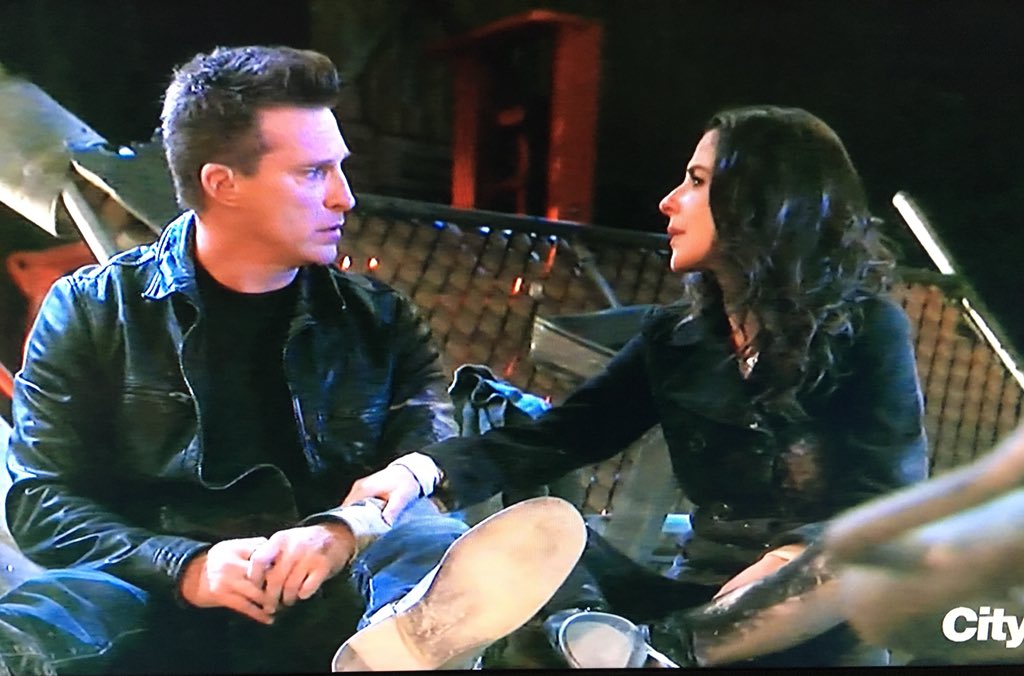 It was definitely a JASAMMER's week... that's for sure. I even had a friend who's a giant fan text me from Florida. "FINALLY" she said--then was pissed they didn't kiss. LOL. Me? Meh--I'm ambivalent between Dream and JaSam-- I enjoy both pairings. I do think Kelly plays more "in love" with the Jason character and more "having fun" with the Drew character. So, if you didn't see it...JaSam went through an explosion (supplied by Guza?) and then Sam cracked and told him she loved him. They finally touched. Got all teary-eyed. I think their theme song played. Sam then went back to GH where Drew was laying in bed after the freezer door incident. What will happen next? I think we can map this out using our Soap 101 text.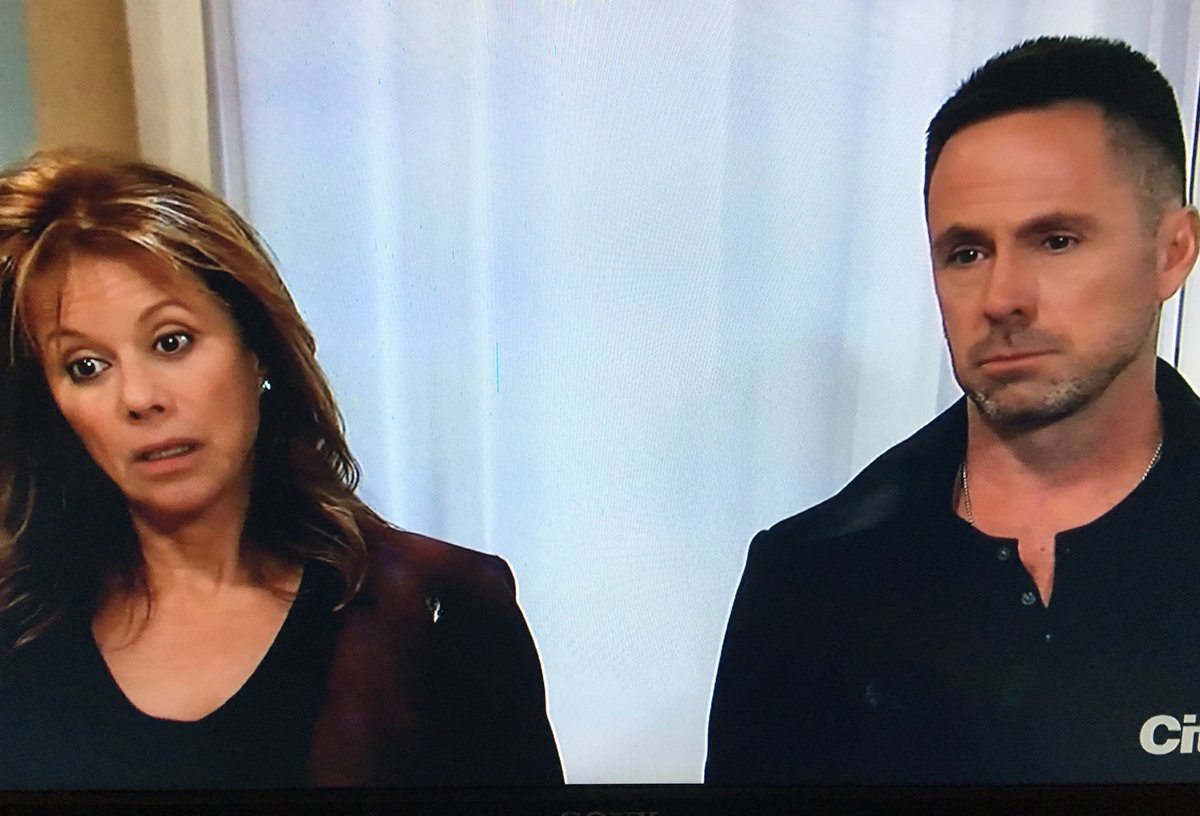 Let's talk about the BIG EVENT.... The EARTHQUAKE. First of all, if you're doing a disaster, please make sure your editing team is on point. If things are off--they are OFF. Everything was so disjointed and scenes were too choppy to enjoy. No one even got major hurt! Predictable? Here we go:
Jason and Sam save Franco-- Sam's moved on, why should the rest of the world?
Franco saves Drew-- because we need a karma circle
Kid Drama bring together Baby Daddy/Mama-- I was so hoping Oscar at least lost a toe to frostbite.
Julian saves Molly-- because-- you know why. We all know why.
Liz forgives Franco--because, well, he's alive! I didn't even hear her ask where the hell he was all that time?
The Floating Rib Destroyed--because Jules owns Charlie's and you know, that has to be the meeting spot in town.
OTHER STORIES: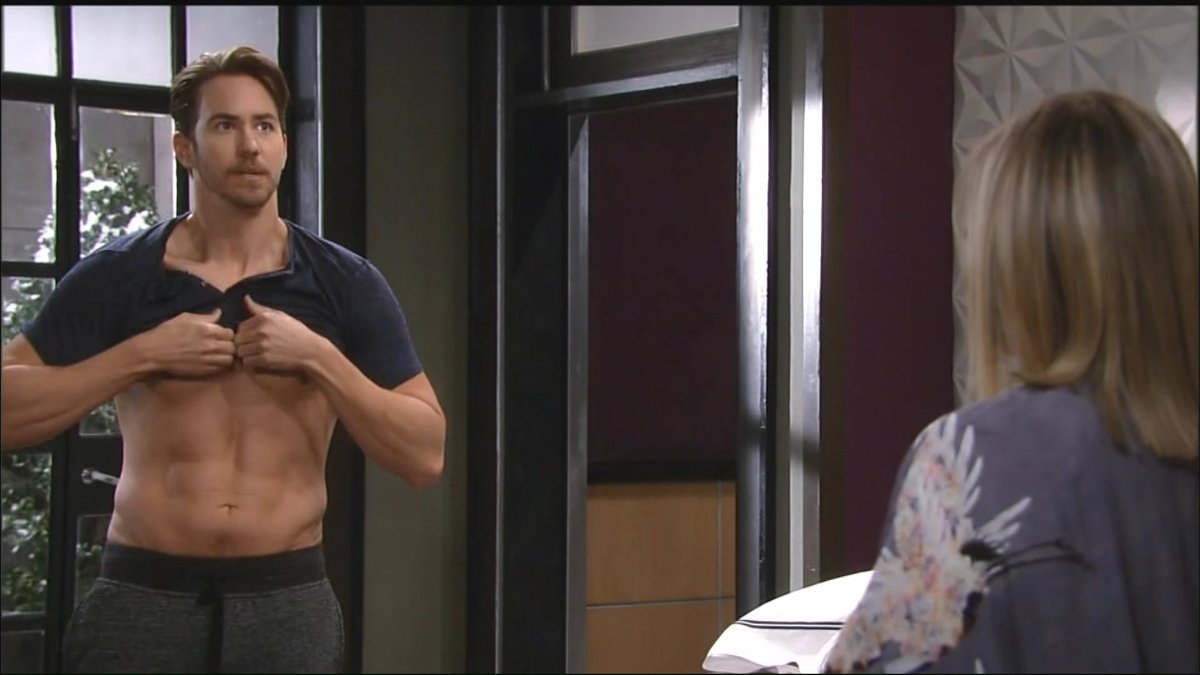 FAISON'S DISEASE:
Anna and Maddox in Monaco--er...Belgium -- I was dying laughing because the "cafe" is the same as the "cafe" in Monaco. Someone on twitter even pointed out that they used the same chairs. Every time we "go somewhere" (see: Mexico with Curtis/Jordan) it's at a cafe so they can dress the environment with props. Yeah, yeah. Remember the tents in Morocco? Ok, so Anna and Maddox (who is released from prison by the WSB to help with mind mapping) are looking for her midwife. *sigh* Instead of the older lady that delivered Baby Faison Jr. we get her daughter. Who happens to remember the date Anna gave birth--because.. well, it's a soap. I thought maybe Valentin had hired the girl but nope. She was legit. All of a sudden she trusted Anna, ran to her house in 4.5 seconds and got a birth certificate. And guess what? It was a boy! Valentin lied!? (who didn't see that coming?)
Meanwhile...
Said son (or supposed son) is talking to Maxie. How? Well, she's wandering around The Metro because he doesn't want to stay at home. The two of them are all of a sudden chit-chatting about Maxie's fear of her baby having Huntinton's disease. Well!! WOW! That's what Peter is anxious about --and so is Anna. See how it ties together? By the time this scene is over (yes, Peter had his shirt off for half of it :eyeroll:) Maxie is taking Peter to her amnio!! Why? Oh, Lulu's out of the picture, she thinks Nina would freak out too much and her own mother couldn't "take it". I actually swore at the TV when she was saying those things.
NELLE and the Bae-Bae:

Finally!! Nello is going to move into the Q mansion! Her apartment was destroyed in the quake and Monica was all "come live with us"!! Michael is less than thrilled. My other wish? Michael liked her...even loved her. It's so much better when the guy is being blindsided, isn't it? I look forward to Olivia and Nello scenes!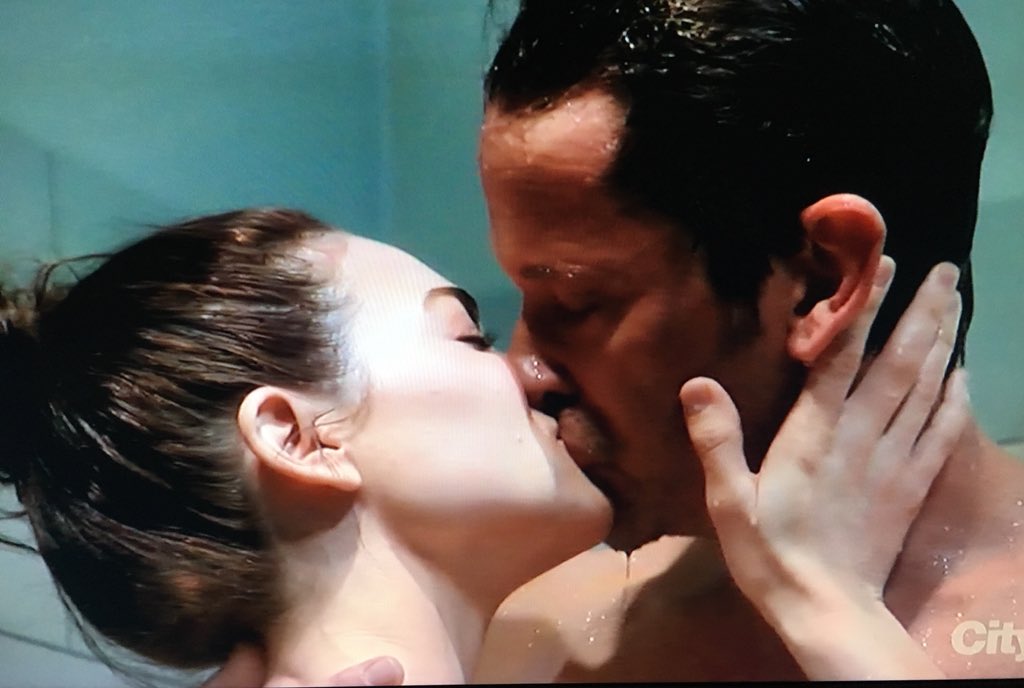 So what's coming? Sam's going to supposedly tell Drew about her hand touch with Jason. We saw he and Kim bonding over Oscar's blue-lipped trauma. Friz was busy naked showering-- and who knows where evil Harvey ran? Will Franco remember more? Why does he have that damn rabbit's foot? Did they eat a rabbit in brotherly solidarity?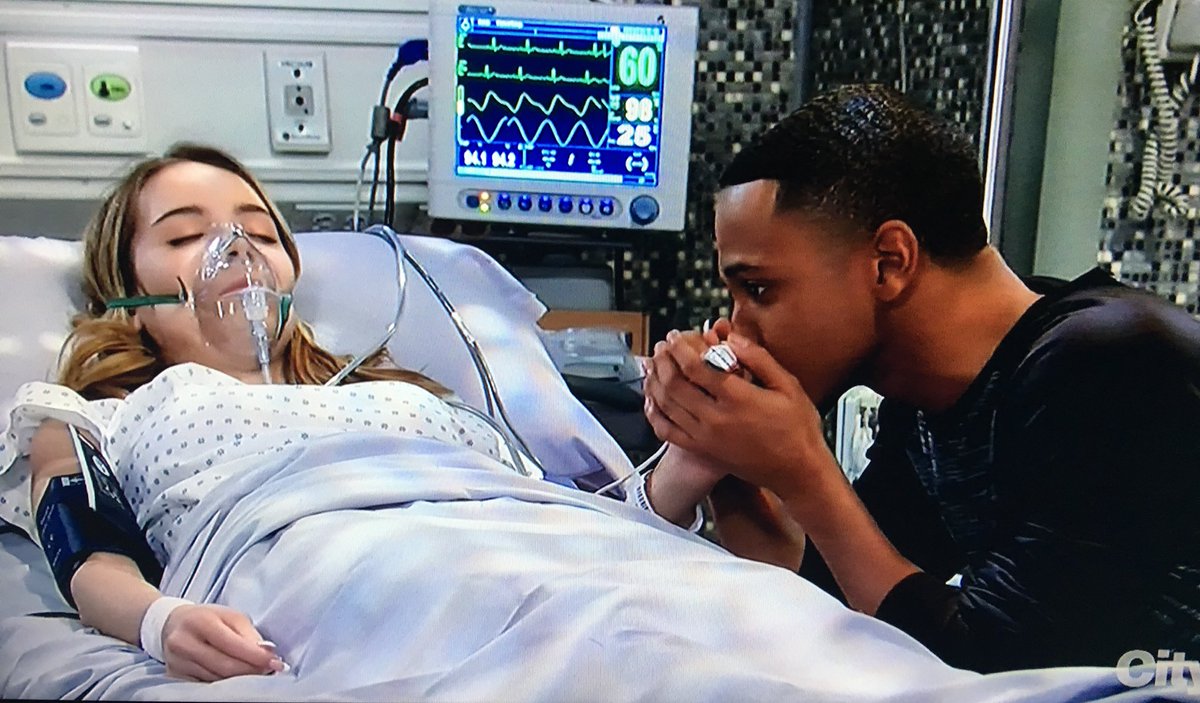 Jules 'saved' Molly...which made Alexis look at him adoringly. Molly was grateful. WHY THE HELL DIDN'T WE SEE STELLA ? I'm really pissed about the Stella stuff. She was all up in the Charles' Street story. Don't tell me that Curtis and Jordan bedside scene couldn't have been replaced with Jordan finding TJ, Stella and Molly. What's the deal with this new Harry guy? Sure he's pretty but WHY NOT MAKE CURTIS DANTE'S PARTNER? WHY??!! It would be great. I could see those two bantering away through many SVU type stories. If Kiki can finish med school in less than a year, we can make Curtis a detective by mayoral decree or something.
THE BEST STORY: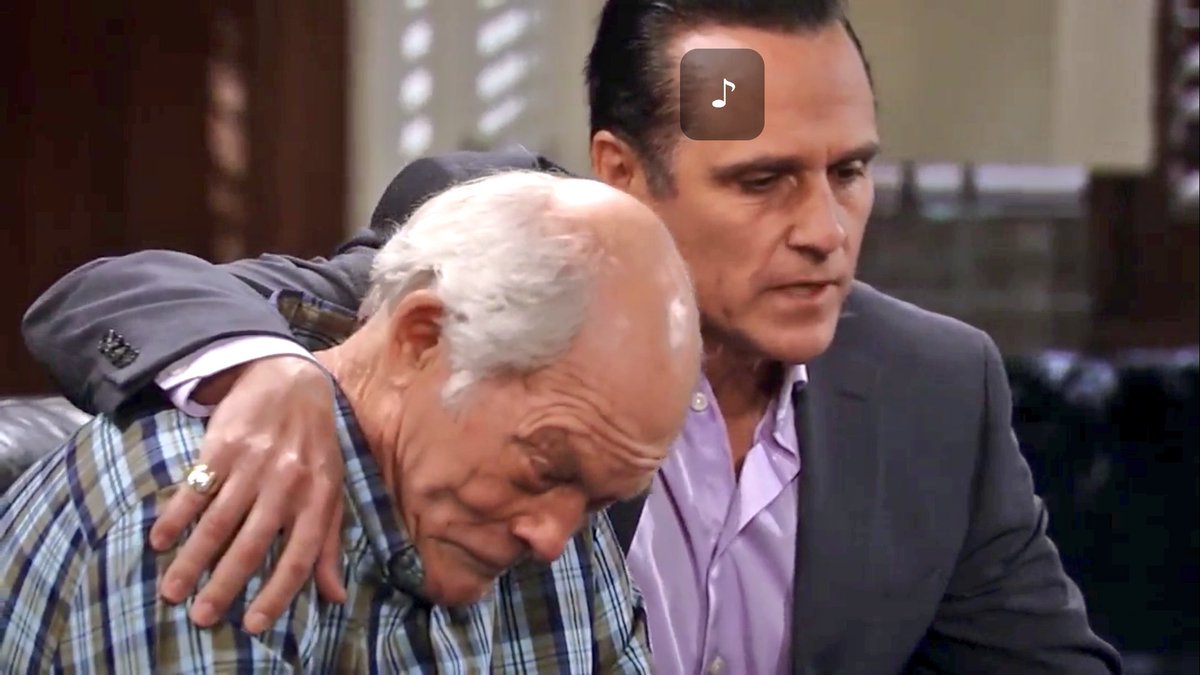 Mike. Oh Mike...!! Max Gail is killing it. You know I'm glad he took the role over if we couldn't have Ron Hale. He and Maurice are in great sync. He was wandering during the earthquake and CarSon realized that he couldn't be on his own. It took Sonny awhile but he finally came around. Mike found out Rita left him and realized how different life was going to be in the future. I really hope they let this play out. It will be a long and painful journey but worth it. Please don't mar it with some stupid mob side-story. Just have Sonny deal with 'life' for once. Maybe Bobbie can help-- go to some workshops for memory care. Many possibilities.
FRANCO REDEMPTION: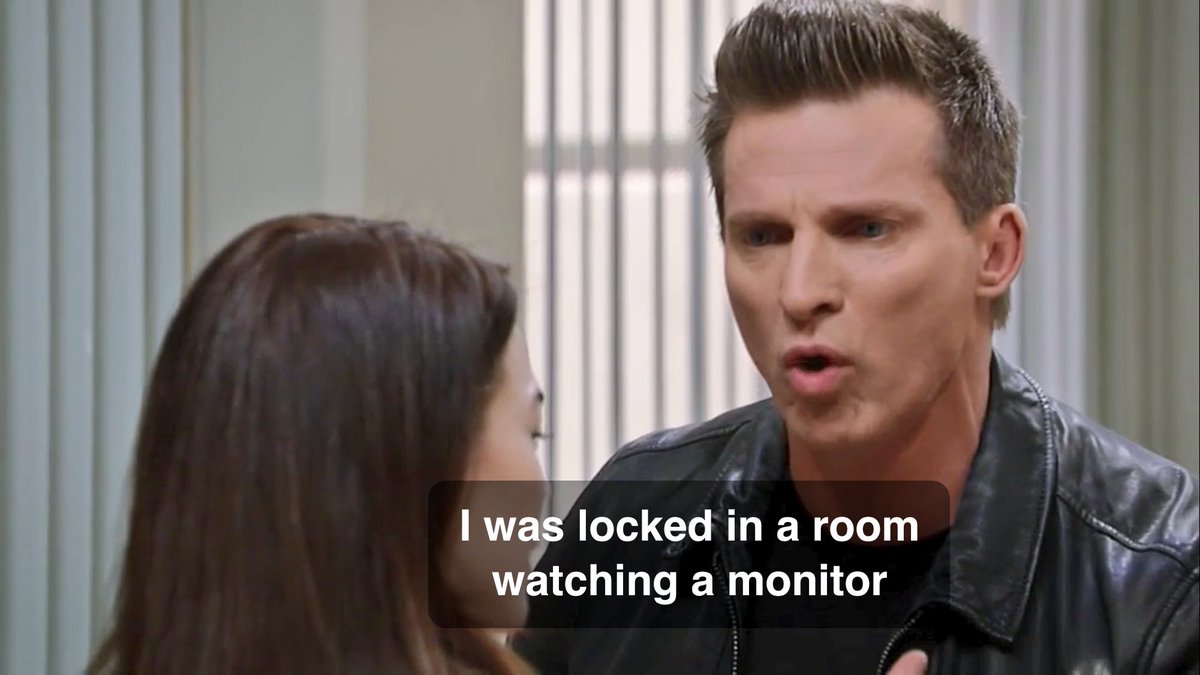 Oh boy..this mess is what happens when writer's don't think about the future when mapping out stories. Sure they didn't know Ron was going recast Franco so they made him as nasty as possible and killed him off. The single biggest regret I have of Ron's tenure is the decision to have Roger play this part. We've had years of the 'redemption' story. Either have people move the hell on and have "Franco" own it or NOT. That means having him either turn evil or go to jail. It doesn't mean hooking him to the angelic nurse lady with 3 kids. Geesh, I'm so sick of this! I wish James Franco (who's not doing much since his scandal) could come back, say he was the twin that did all that crap and Roger got the false memories. I don't even care how they do it. Just do something.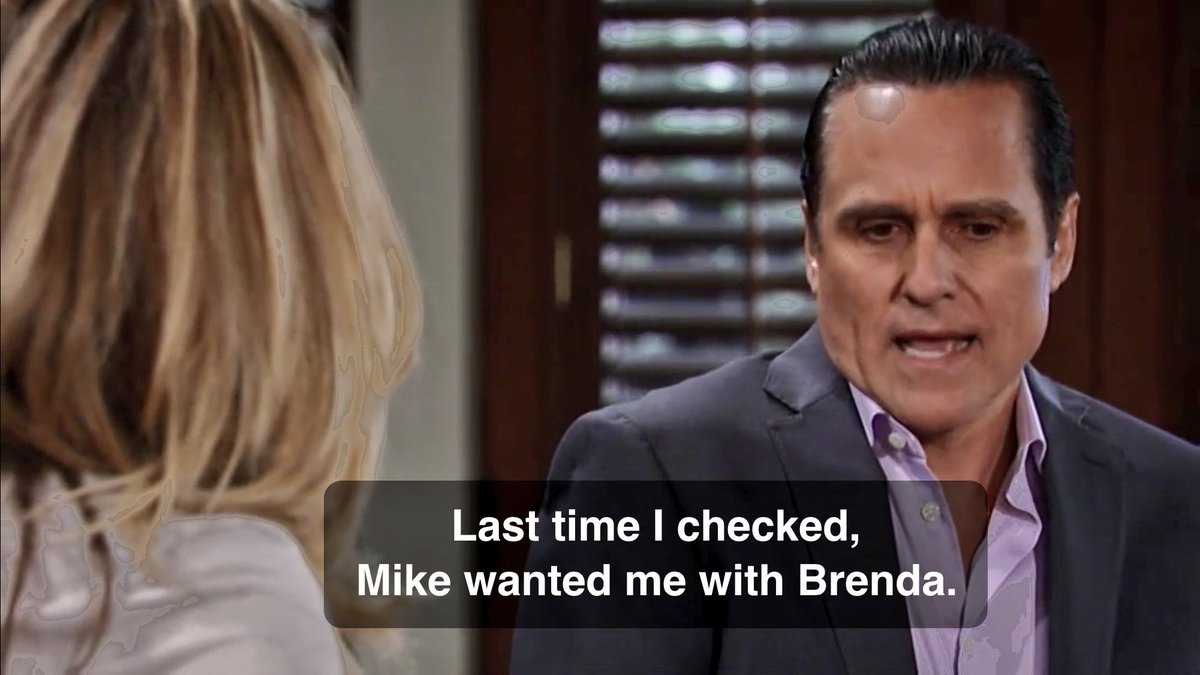 LINE OF THE WEEK: OMG..Sonny!! He's trying to make Carly mad and evokes the NAME OF BRENDA!!
Let's see if I can tune in more next week. There's not a lot motivating me. I was rushing in for awhile to catch the show. Not so much now. Tristan is coming back, that should be nice. Nelle at the Qs could be fun as well. Here's hoping the Mike story is moving forward.
Photos from Twitter--thanks to @PamPetrakos @MJQFF @The_WSB