Liz wonders where Franco is...Scotty goes to look for him. Comes back, says he can't find him. Liz is convinced it's because he doesn't want to marry her. "Wedding is off"! she says.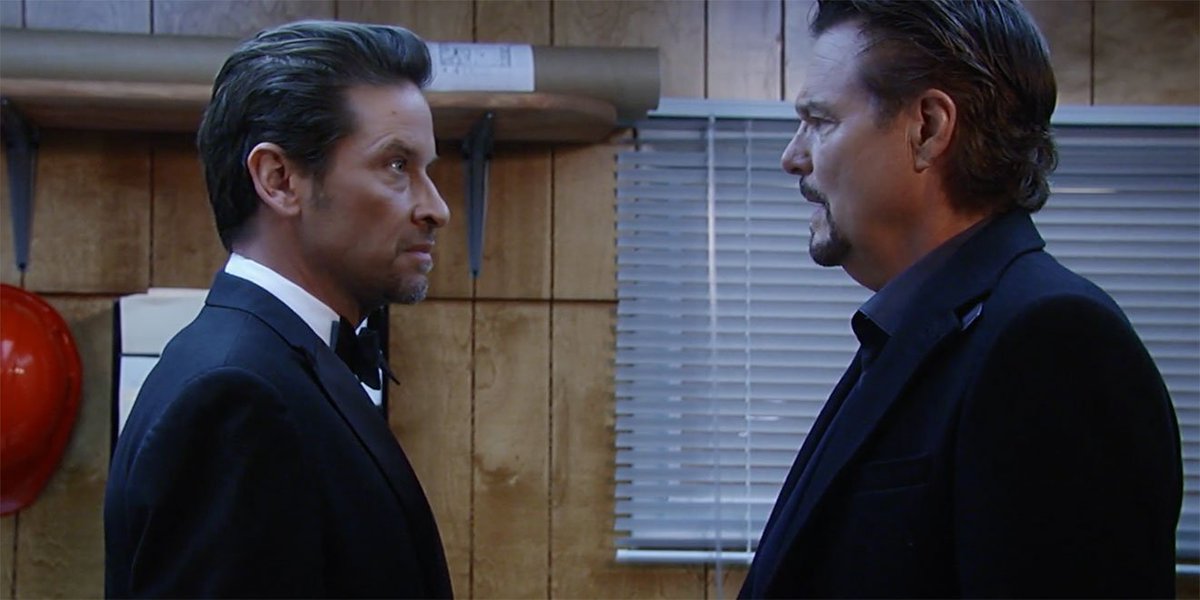 Franco is with Harvey making him tell him what happened. Supposedly Harvey is going to spill but..he tells Franco that Franco pushed Andy down the stairs and had a smirk on his face while doing so. Franco says "no, that's not how it happened"...
OMG! SQUEE the dance is on MAN! So exciting. COOL BEANS!! I'm so NOT into this clean teen scene. Please. I loved UK Skins. If Josslyn was Effie? WOW... now I'm just so sleepy. Even the gender-fluid story seems like an after-school special. I can't deal. "Now I have a safe space to dance"!!! OMG get this: A bully comes in (looks a lot like young Jacob Young-- ) and tries to throw paint on the gender fluid kid, misses and hits Josslyn. Oscar then jumps the bully ahahahhaaa. It's really hysterical. Oh geeeshh!!
Curtis is doing 1/2 naked push ups in that cell! WOOT! He and Jordan talk about Harvey and why he's buying up land.
Nina tells Carly she saw Joss's pic on Instagram and that Cartullo dress was in Crimson. Nelle stole it. Hee hee
Michael is talking to Nelle about who's going to take care of their baby when they are gone. I mean IF they are gone. And I got it...yep, it's Jason. St. Jaysus to the rescue. Michael asks him and he says he'd be honored.
Valentin is talking to Peter about Huntington's. He says to get a test.
Sam goes to the Qs to pick up the kids
Later: Carly walks into the Gallery and sees Nelle on the computer (Nelle is looking up Morgan's facebook memorial page)
SO Earthquake: is SO SOAP 101
Nelle and Carly are going to get trapped together..with the baby....
Sam and Jason at the Q's...
And Drew and Kim together.
LMAO
OH! And Oscar and Joss go into the FREEZER to make out..and
EARTHQUAKE!!!!!!!!! My son was in the room and he says: are they in California or something?? AHAHAHA