Epiphany is her maid of honor.. Awww..Felix and Kiki come in with surprise champagne.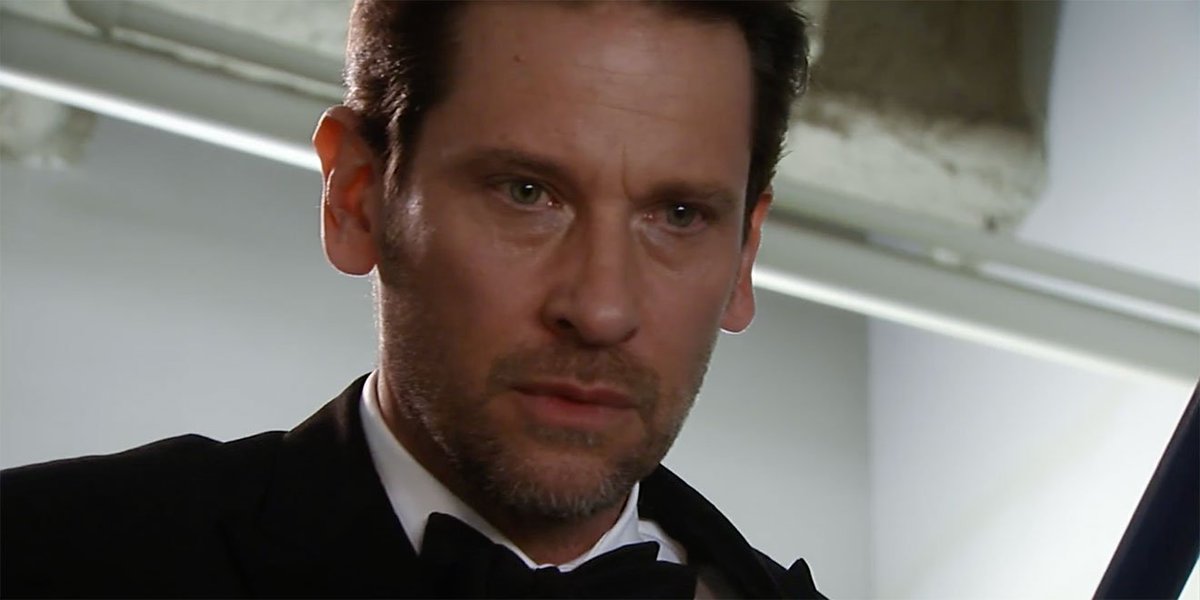 Drew and Franco on the stairs.... Franco's crying like a baby-- trauma!! Drew holds him (yes, HOLDS him) , tells him to breathe. Franco says "Drew--I remember--the RUNS"!! He stops...tries talking and says "We were little kids" then Kim calls Drew and Drew says "We ok"? and leaves. Franco flashbacks to a guy's pants on the stairs. You know it's Harvey.
Franco shows up in Harvey's construction trailer. "It's about time you showed up" He confronts Harvey and says "Can you tell me why Betsy sent Drew away"?? Harvey says no..why would I? Franco says: "I remember" -No one is leaving here until you tell me exactly what you did.

CAMERON IS ON!! This is not a DRILL!! CAMERON! Not aged, same ol' Cam!!

Guests: Ava... Griffin...Scotty... Kevin.
Some crap going on about the Charles Street thing--- Harvey is mad Curtis stole his map. He wants Jordan to arrest Curtis...she does to keep up the pretense because she has him working for her. Curtis tells her later that the map shows Harvey wants what's BENEATH Charles' Street. Hmmm, is this where the earthquake is coming from? Fracking??
OMG..like where are the kids going to have their cool dance?? Oh! Anna gives her party venue up. She and Finn pick up their medals at PCPD.

SO, I found out the WSB got Andre out to do the brain mapping?? Welp. Ok.

Frizz wedding: Frizzled out
I guess Tristan Rogers is back in June??