Family galore!!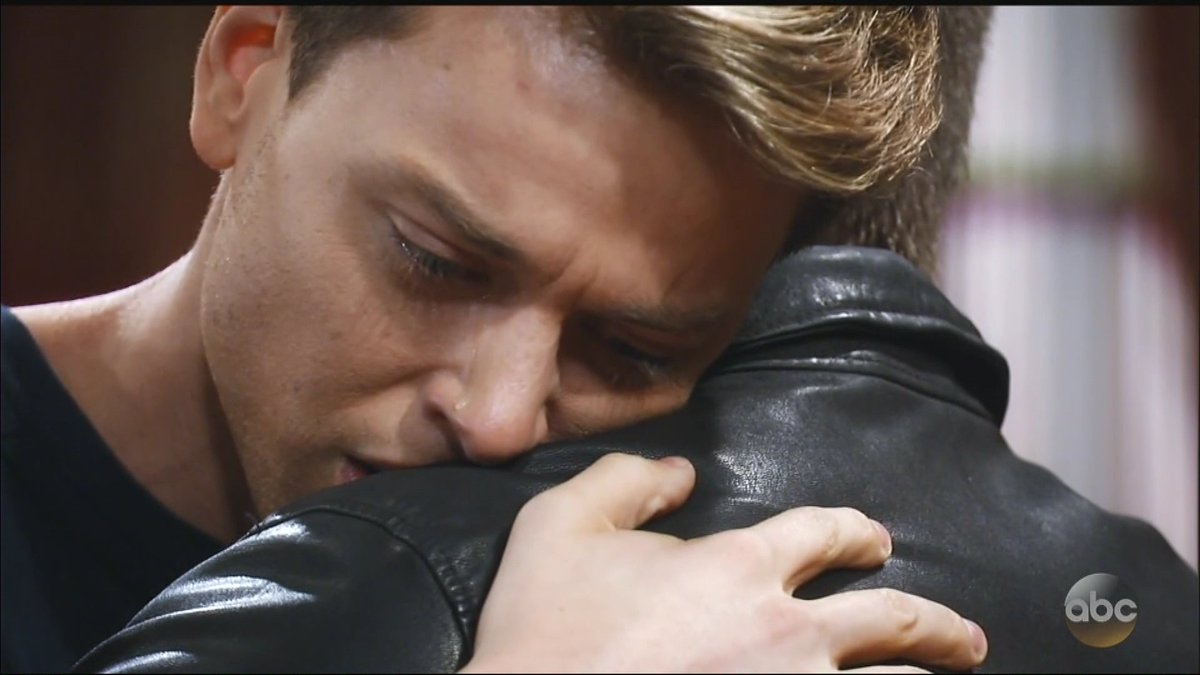 AWWW. It's "Michael's Jason"
Q House: Ned and Michael talk about the decorations Olivia put up. There's an adorable centerpiece with everyone's photo on a turkey feather! Ned wants to talk about ELQ. He says it could all implode because of the 2 Jasons.
Later: Monica invited Jason Burton over to say goodbye while she goes to the spa in NM. She needs to escape because everyone is gone. Alan, AJ, Emily--Lila and Edward. Tracy's in Amsterdam. (with Luke!!) Monica says she's glad Jason Burton is 'home'. They hug.
Oh, Olivia made pilgrim hats for everyone and Monica throws it in the fire. :giggle:
Later, Michael comes in and is shocked to see Jason. He says he feels terrible he thought Miller was Jason and was too guilt ridden to come to Jason. "but you knew that, didn't you"?? Michael cries, they hug.
Anna's House: Mac AND Flea AND Robin!! Robin says Emma is at Harper's house!! get it? Harper is the RL name of Kirsten Storm's daughter. They are trying to get info out of her about Finn. Anna tells Robin to stop texting him. Mac and Flea go up to see baby Noah. Robin is like: what's up?? Anna lies to her about the reason she's with Finn. Covers her butt.
Finn shows up later (after the gym) and meets Robin. In private, Finn tells Anna he wants to help with the drug stuff. Valentin calls her and says "this is going to be harder than we thought". Cassie wants a researcher to help with making the synthetic opioid. Finn thinks he can help with that.
Sonny and Jason at the Metro: Jason is going to the Corinthos' for Turkey Day. Sonny talks about the damage to his business in Puerto Rico. Nice touch! Forgot his island was there. Jason leaves-- Cassandra comes up and wants to talk to Sonny. She wants to tell him about a business deal. Then Valentin comes up and Sonny says "I'm outta here"!!
Val and Cassie talk about the drug trade. She says she's not going to let Sonny ruin her operation.
Gym: Finn talks to Chet about being a drug user and tells him to get help. Later, Sonny comes in and Finn wants to know if he knows anything about the illegal drug trade in town. Sonny tells him even IF he stops any drug trade, someone else will just take their place. Sonny also says he's in WAY over his head.

Naxie's House: Amy thinks Maxie told on them. Nate is like No way. Then Miriam Colby comes in (the publisher, don't remember her name) and is mad about the fraud. She's going to sue them. Then Chet comes over after the gym. Miriam makes them do a live stream. BUT! Chet jumps in and gives the story as to WHY Amy wrote Man Landers. He's going to save all this!!
END: Ned tells Olivia that Burton is obviously Jason and Miller's going to fight this big time.
Michael takes Burton to the gym where Sonny is boxing by himself. The three of them kid around like old times.