Maxie greets Nathan with breakfast. She wants him to be Man Landers for more time. Maxie invited Amy over to talk about everything. Maxie is pleading with them to let her do the feature in Crimson. Amy is yelling at Maxie "Stop making this about YOU...its' not"!! Maxie "YES IT IS--you took advantage of my husband"!! BTW, Chet is on his way to Port Charles.
Maddox goes into his office and gets scared by Franco with a scary coffin monster thing. LOL Franco is like "Drew is alive, isn't he"?? Maddox is packing up his office. Franco is ranting about Liz being shot-- and he overheard Monica talking too. He figures out that Maddox gave him a fake death certificate. Maddox says YES, Andrew is alive. Franco realizes that Jason's twin is in Port Charles right now.
Franco says he's going to call the police on Maddox. "ALL RIGHT says Maddox". "I demolished a person's life--I tampered with his memory, tampered with his mind, and now two people think they are the same person".
I found a way to use computers and memory mapping--I found a way to put one person's memories into another. The WSB was backing the project. They pulled out and he went to another financial backer. Then he got a subject from a shooting (Jason from the water). Then he implants his memories. But who got the memories?
"They both think they are Jason".
Franco is all @@ WHAT?!! Maddox says that he downloaded the truth to the printer and Franco can see it. Franco takes the paper and looks at it and says : "Oh My God" .
Michael wants to see the guy who says he's Jason here. Oh! He's been released!!! Because we probably couldn't have had a Diane scene?? Darn it. Michael says that he never "felt Jason was right-- (Miller_)"
--Burton goes to see Carly. Carly runs to him and cries and hugs him. She's shaking "I missed you so much"--"so much". Carly says she grateful and happy to see his face again. "I told myself he was you--I forced him to believe he was you". Then she tells him that Spinelli did the facial recognition software.
"I turned him into you". They talk about Morgan...and cry. He also says he's gained Jake and Robin back. Carly tells him to go see Sam..he says: That guy who thinks he's me, does he love her?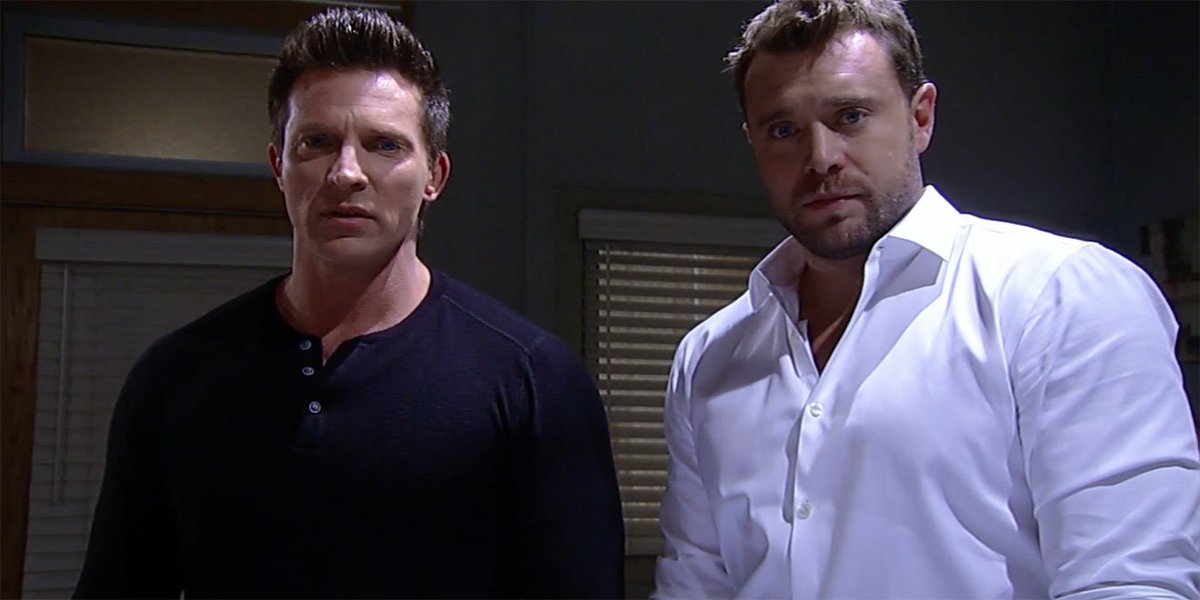 WHO Lives in WHOVILLE?

Sam's dreaming of Jason-- both Jason's... she opens her eyes and they are 'both' by her bed. Big Blue eyeballs staring at her. LOL Of course, it's only Miller there, not Burton. Sam thinks Miller pulled her out of the water and she hallucinated his old face. "Sam, I didn't pull you out of the water. Sam, you didn't see me... this sounds crazy but there's a man who looks exactly the way I used to and he pulled you out of the water". She can't understand what was going on. They talk. Miller leaves.

LATER: Carly convinces Burton to go in and see Sam. She wakes up and looks at Jason. "It was real... it is you"..."Yeah" says Jason.
THEY ARE PLAYING WITH OUR MINDS, PEOPLE!!