I have a head cold and have to give a presentation at 5 so I need to stay awake, I know GH isn't the best choice but I'm gonna try!
Hayden's acting like a damaged snowflake. This isn't her--or is it? Who knows. Finn calls her and wants her to come over. She says call a rehab.. he calls Tracy. She doesn't pick up.
OH! Now Curtis and Hayden are going to drunk dance together and who's going to see them? GUESS WHO!?
Hayden kissed Curtis. He's like NOPE. Finn saw . He went out and bought some drugs on the docks.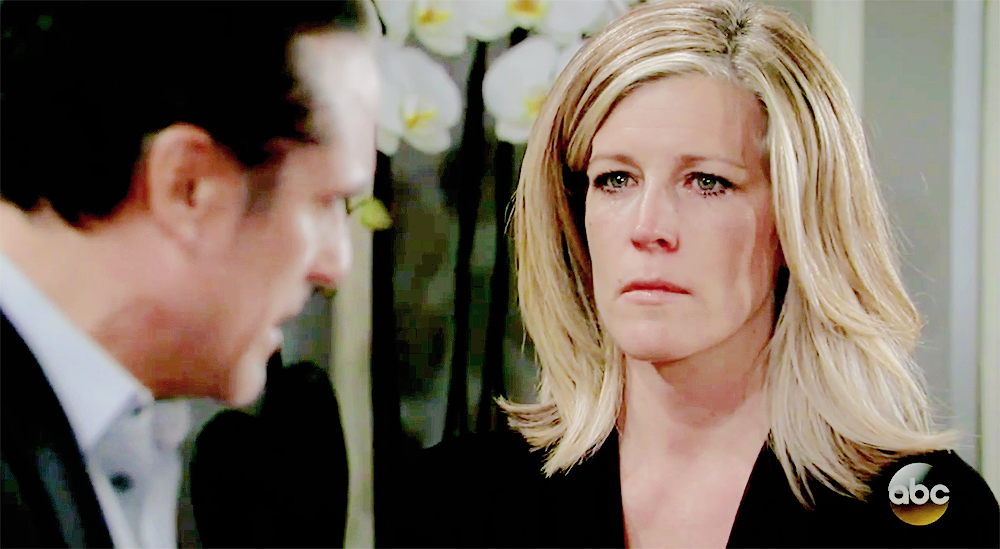 Sonny tells Carly Nelle confessed to lying to him. Carly was mad at Sonny for lying not for sleeping with Nelle, right? Isn't that what I heard for weeks? Hhmmm...Oh Sonny finds out she slept with Jax and calls her a whore..and said "you spread you legs"...yada yada. Tell you what, look up and Brenda/Jax/ Sonny fight and you'll get the idea. About 45x the idea. GOD can't they write ANYTHING NEW????? Sonny yells "This is DONE" and leaves. Slams the door. *sigh*
Alexis thinks someone is in her house. She almost clocks Krissy walking in the door. They argue about Jules.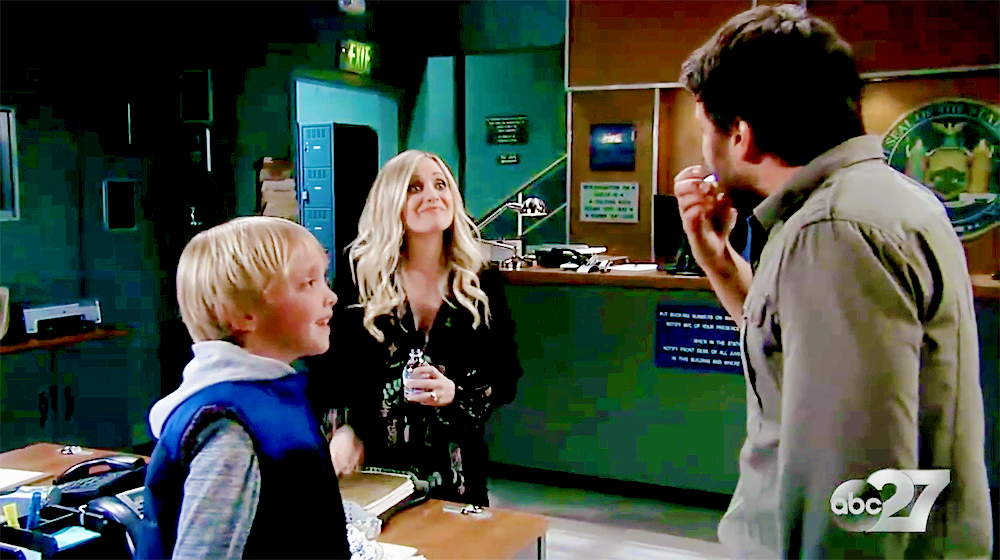 Lulu is crabbing about Charlotte again. I think I saw Rocco for about 2 seconds. He made cookies. They tasted bad according to Dante!