Oh, my fellow GH fans...I don't think I've been this angry in a long time. You all know how I am crabby so this must be bad. And yes, I'm looking at YOU Nelle's kidney. I'm looking right at you. (John Oliver voice)
Why does history matter on soaps? Simple answer: Soaps are built on history. In the early days, soaps didn't have to care that much about history because they were telling the beginning of the story. Enough time has gone by that they have to use the past to build today. Problem is... no one who's writing seems to give a damn about actually knowing what happened to propel the story forward. I'm not necessarily talking about ancient past (which in soap years is about 40ish)--no, I'm taking about fairly recent past. Like 2011 past. Jake just came back on canvas in 2015. Could no one sit down and not make this semi-believable? Look, I think the decision to bring back Jake in the first place was just wrong. It messed with the great story we got when he died. Lucky and Liz struggling with the organ donation, Carly finding out Joss had stage 4 cancer in a nano-second and finally Patrick and Robin having to do the actual operation.
BUT NOPE... just shred all that up. Just forget about it. Why? Well, I guess it was more important to tell a story about Nelle who wound up being a wedge for Sonny and Carly. Thanks for nothing. Why didn't she come on as Carly's daughter she gave up before she left for Port Charles? Why drag Josslyn's kidney into it? All that's done is create a mess that can't be brushed off. We brush off enough from this show --we don't need to add a story grounded in history as well.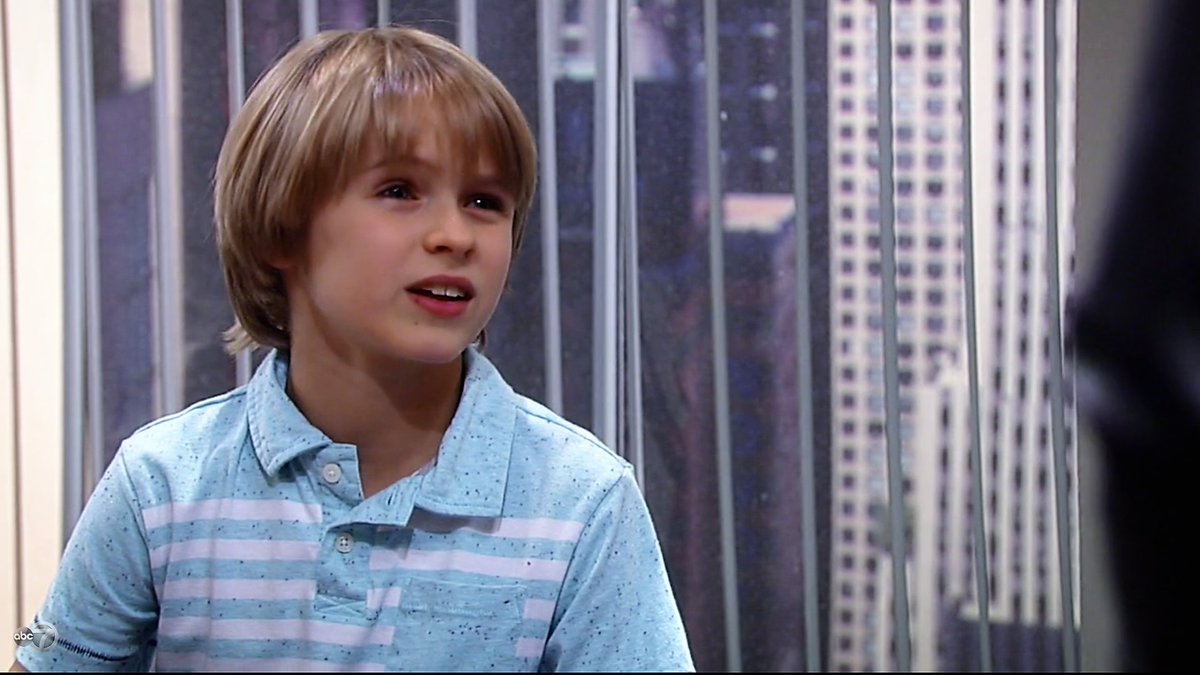 When Jake was suddenly alive we had to swallow the fact that it wasn't his kidney used in the transplant. (He has both kidneys) Ergo, we thought Helena had to have switched out a body for Jake's. After all, both Robin and Patrick would have noticed a cooler coming in with a kidney in it, right? Unless there's a conspiracy of epic proportions going on, it's impossible to have an adult kidney be added to the mix now. Carly did question the kidney's origins at the time Jake showed up but they should have let it drop there. Why? NO way to explain this. The only way (that Helena somehow rescued Jake after the operation) it could have been plausible was taken away when Jake's body wasn't messed with.
That brings us to Jax. WTF. Come on now. He goes to Frank Benson to have him "Find a Kidney". Look, he has a brother who is basically dealing with the devil on a daily basis and he goes to Carly's adoptive father. Why? Oh, he knew he wanted money! So!! Get him on the kidney hunt. Um, was he a doctor? How could he even have anyone tested? Was he an organ-broker?
Just remember this: Carly and Jax found out that Joss had cancer and literally had about a DAY to find a donor. That's almost how fast that turn around was...so spare us that explanation.
The one thing that may have worked or at least made us semi-angry instead of a rager is that Jax found out Nelle was Carly's daughter given up for adoption and somehow had her kidney flown to GH. That would have been near-impossible but it would at least explain the Benson part of the whole thing and given Carly angst about her adopting out her kid. You know why I think they didn't do this? (and a lot of you as well?) Because they saw some kind of 'spark' between Michael and Nelle and went that direction instead. If so, it was a stupid decision. No one really even likes that pair enough to care.
Where does this leave us? Nelle crying about her missing kidney, hating Carly because of it and plotting against Sonny. This is all about CarSon now (Big Surprise). All about the fact that Nelle has a secret: She didn't sleep with Sonny after all!! Way to reduce a once compelling and complex story down to a black bra and roofies. Great going, GH. Thanks.
PS. Look at your audience base. For the most part we are older--we get that. Do you? We remember things. THAT'S WHAT WE DO. Like, that's our job as soap viewers. Your job is to tell compelling stories in a timely manner that make the clues fit. I see it all the time in prime time. You do have a more limited budget yes, but stories themselves cost nothing but paying writers to be clever and write entertaining sagas for us to watch.
Thank you. And no I don't know when I'll pick up the show again. Yet AGAIN, I need a giant break.