Dillon knows Amy from High School. Oh great... she's on today. Said no one ever. Nothing against the actress but -_-
Weren't they at the Nurses' Ball together ?? Oh whatever?
He talks to her about their shared love of Lord of the Rings and how he's thought of her over the years when he sees anything about that movie. She gets all giddy...but KIKI comes in and just makes her totally JELLY. Later she calls Kristina (I guess they are friends now?) and cries to her because of Dillion being with Kiki.
Tracy and Laura are finding out about the painting. Some Spooky Monk just said "I vill tells you da answers" just like a vampire. Edward brought the paintings in or something (I missed it) and couldn't part with it. Then the Monk gives her a NOTE from Edward saying he loves and forgives her. He wanted her to have this painting?? Huh? Wait.. how would she have ever found it? Oh hell, this makes no sense.
He did go on the run as JL Hugley a LONG time ago-- but those monks kept that letter the whole time? So weird. Anyway, there's a private donor who would pay 20 million dollars for it and the monks need it. I bet the donor is LUKE. Just a thought.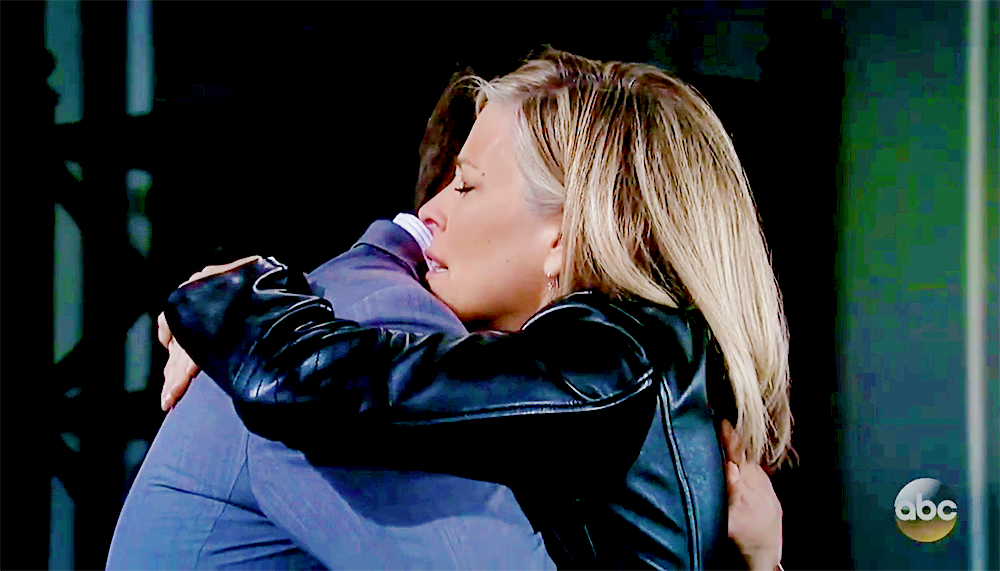 I
do love Laura and Ingo together--they just click. I miss CarJax. He told her about Lady Jane. Then they talk about the kidney. Carly tells Jax about Nelle and her name being Benson. Jax is like...whoops, this is all my fault. He tells Carly he contacted Frank about the kidney. (then the show ended so tomorrow we'll get the story. I hope)
Nate and Sam discuss the possibility of Jules being alive. Then Sam talks to Curtis about it. They need to track him.
Liason goes tot talk to Maddox about Jake--its' about damn time. Jason "Confirmed there's a scarecrow on Cassadine Island". Oh, brother. So, when Jake is alone with the Dr... he gets out his "action figure" chest and it includes Superheroes AND..(get this) WIZARD of OZ figures!! LMAO!! There's a witch and a scarecrow. "they were friends" says Jake. Was it Faison and Helena? Hmmm...
Jake tells Liz he needs her phone to play a game but he calls Franco instead. He wants to draw with him but Franco is like: NOPE no can do (because Jason forbid it).
Curtis talks to Hammy about his detox. I guess he grabbed Hayden and left a mark. Hayden's emotionally scarred from it all. Whatever.