Alexis kept drinking. I needed to as well--but not booze-- Coffee and Energy drinks to stay awake this week! Holy crow-- talk about snooze fest. You really can just skip this entire week. I will give you the things you need to know.

Yesterday was General Hospital's 54th Birthday so let's have some Cake!!
Here's the List: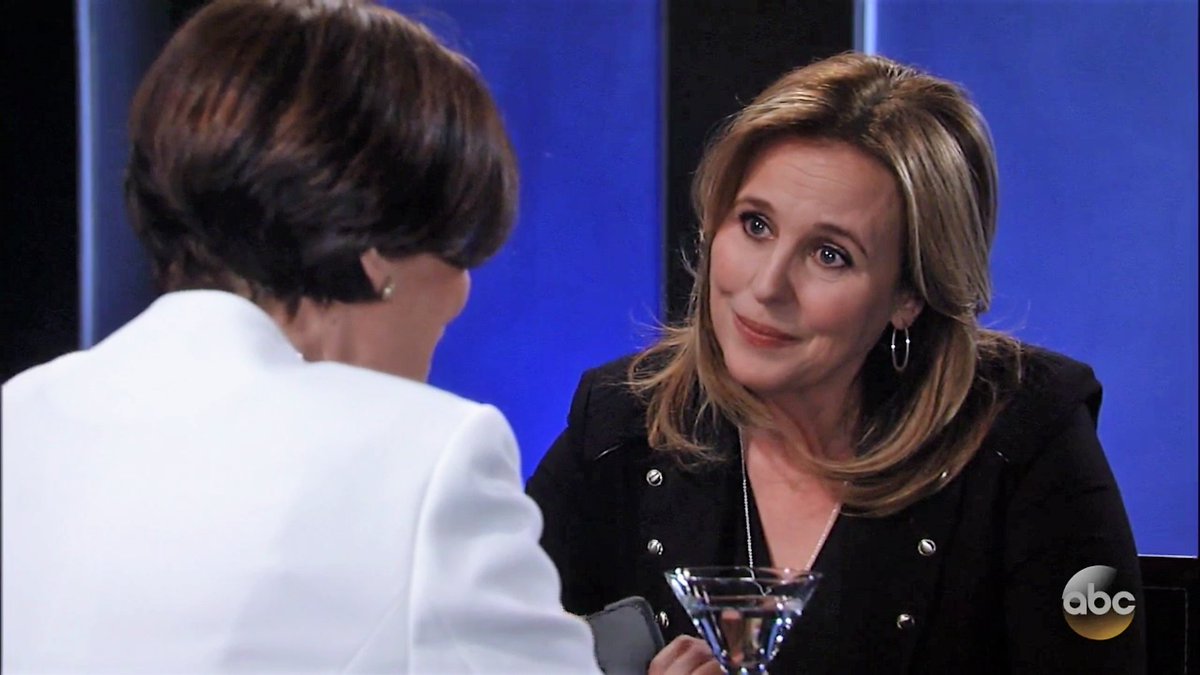 Number One: Tracy and Laura are Traveling to Turkey. Tracy needs to find her painting and we'll no doubt be treated to "Turkey" sets that will make me giggle. HOWEVER, I love Jane and Genie-- so I'll give it a go. Rumor has it (and I think just about confirmed now) that Tony Geary will show up too. You know, as a Monk that really bought the painting.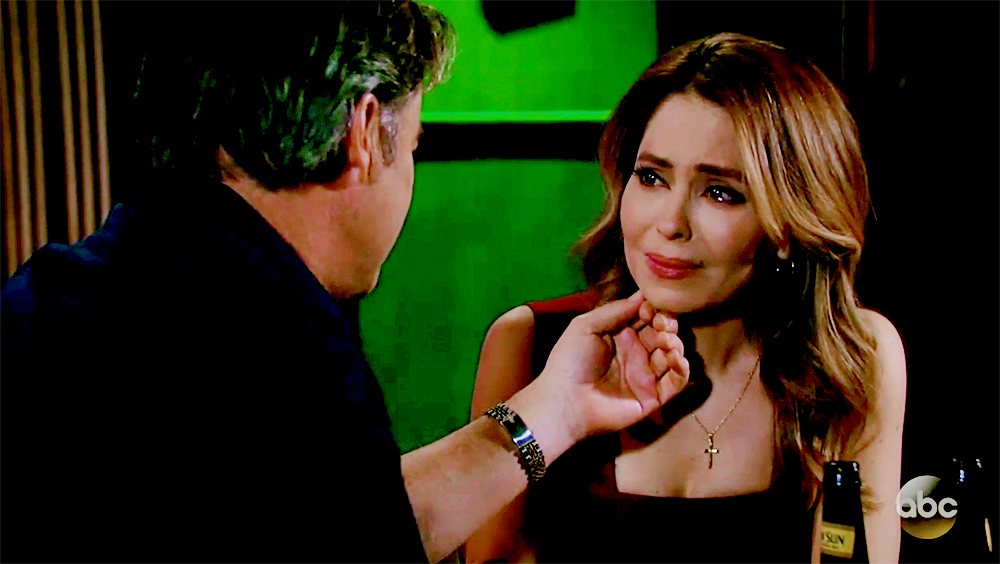 Number Two: Olivia finally accepted Ned's pleas and reversed proposed to him. It took a painful, juvenile robbery to force it out, but there it was. If I thought they were going to be on much at all I'd care. They'll be the NuBrucas. Get married, never see them.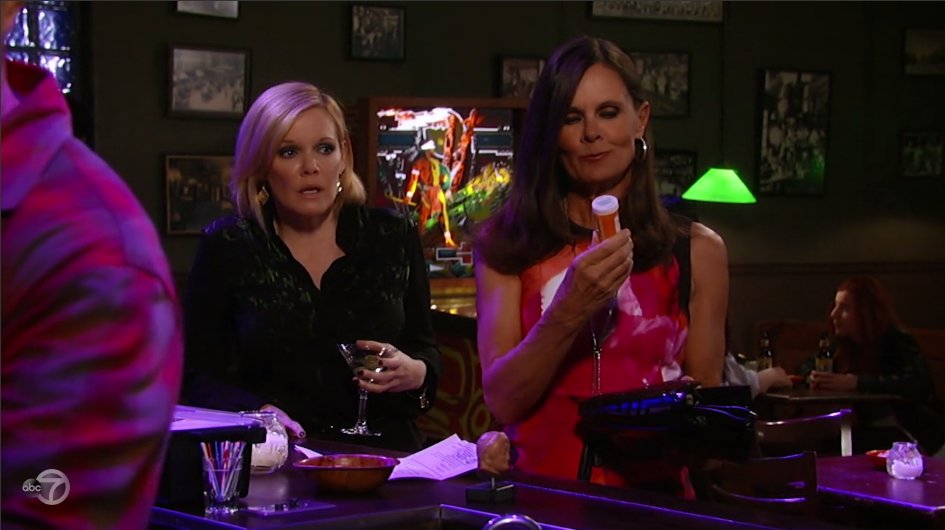 Number Three: Those freaking PILLS that Ava switched are still floating around well after their expiration date. First we get treated to a redux of Scotty trying to get them back from Lucy, then Lucy finally giving them to Ava only to have to idiots come in and put them in a backpack while robbing the bar. Great. Now JORDAN has them in evidence. Cripes. Where can this lead? Sonny finding out and "killing" Ava? We have to go through that again!?
BY THE WAY.... Scotty SWITCHED THE PILLS back to Morgan's original MEDS so?? When they look at them, they'll just be HIS REAL medication, right? So?? How will that do anything? I guess the fact that Ava had them? ugh.
There seems to be some confusion about whether or not he fake-switched them or really switched them.
This is why you do things in a TIMELY matter, especially stuff like this! So we can follow the clues.
Minor things: Maxie is moved to Portland for work and to be close to Georgie (I guess)? Nate's going to visit her on the weekends. Curtis and Jordan appear to be all-in for dating. He turned down the PCPD job to work with Jason. Who's a PI now I guess?
That's it...everything else is just....nothingness. Here are my questions for the writers: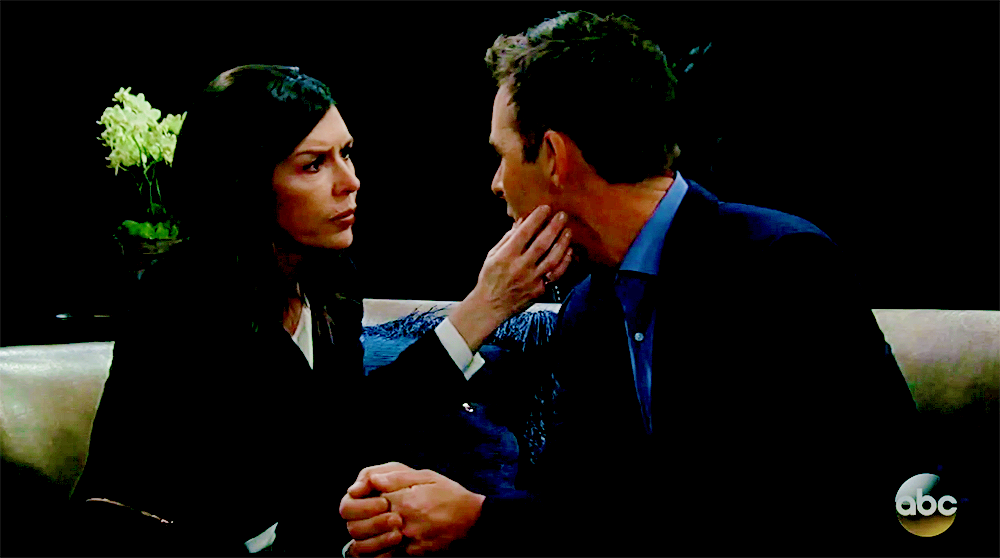 ~Why give Anna a blood disorder/cancer only to basically have this now be about finding her twin who is supposedly tied to Valentin in this mess? Oh it was good in the beginning, now it's just going to be stupid. I can tell. I asked people on Twitter and 70% either never watched AMC during that time and the others didn't watch it much at all.
~Why didn't Robin say goodbye to anyone?
~Having Nora on was fun but...??? Why?
~Sonny now has to find out that Morgan's pills weren't his pills and that Nelle didn't really sleep with him. Great. Can't wait. When will the Nelle thing happen?
~Is Hammy Finn off that stupid Zen-Zen yet and will Tracy even check on him before she leaves? Dillion?
~Revising the Jake thing--why did you wait for a YEAR to go back to this? Are you implying that Valentine and Charlotte were both on Cassa-Island when Jake was? Because Helena was there too and Helena hated Valentin and feared him. He was supposed to be the 'worst of the worst'. Instead that that tho-- they go back to when he was in the WSB and tangled up with Anna?
~How the hell is Nina still not called out on her kidnapping escapades and being in the mental ward? Dante must be the dullest rock ever.
~Speaking of dull...Michael and Nelle. Geesh. Put a fork in them.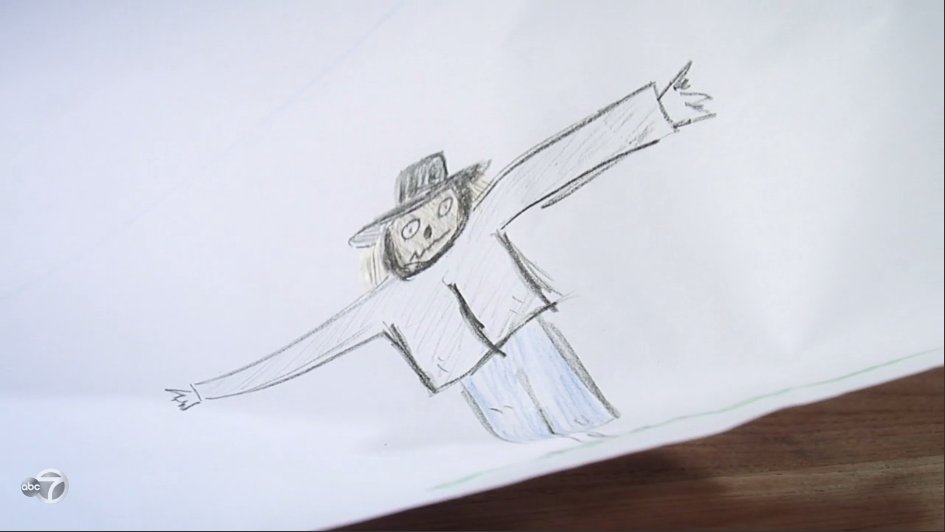 Jake says this is a scarecrow, I still say it's Abe Lincoln.
There are way too many stories/people on this show. Period. (Sean Spicer voice). Dead Julian is giving me hives. We ALL KNOW he's alive. Trying to go back and make us forget him wanting to murder Alexis isn't working. I'm sure some hard core Juliexis fans love it but damn. He and Ghost Carlos wanted her DEAD. You screwed up making him so vile and nasty--so own that. And next time, think ahead before you write characters into corners. GH is famous for that. Put someone in a corner then either overlook all the circumstances OR try to change history.
SO! That's where I am with this show. It's just such a let down every day for me. Sorry but it is. Plus, I'm binge obsessed with Bates Motel right now. When I binge I always see how soaps fall short. And they shouldn't. Yes, budgets are different but if the writing was there? Wouldn't matter.
Have a great Sunday and week! I'll probably be here, blogging away! GH is just that thing I love to hate right now!!