Alex is talking to Laura, Laura thinks it's Anna. Laura's not happy Anna has patched things up with Val. Laura says "memory can be manipulated " and thinks she's being strange. She leaves.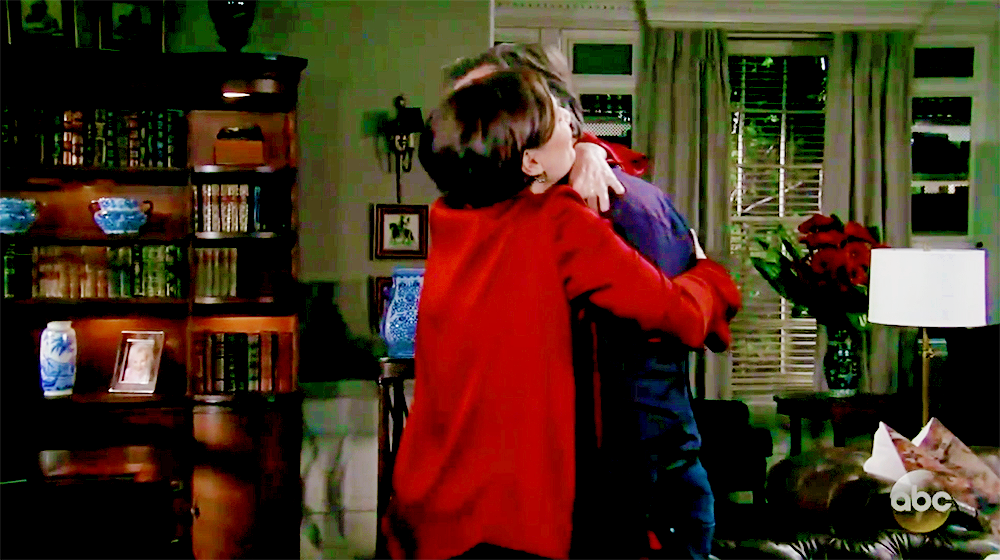 Tracy wants to hang the painting and Monica says No..
Tracy says she's happy for Ned about getting married. They talk about Edward and he says Edward shouldn't have written her a letter, he should have told her. They chopped up these scenes so BADLY it was terrible. They would have been so good if they were longer and more indepth. But NOPE
Ned says he's proud of his mother "I love you Tracy Quartermaine"
Finn is passed out with blood all over his mouth and blood is all over. LOOKS So like Caleb. He gets into GH and Griffin gives him a neuro test. He says he "Can't feel his face" LOL..Later, Griffin tells Hayden about Finn being in GH. She goes to see him. He's trying to leave. He finally admits he's an addict and wants to tell Monica.
Looks like Brad is going to tell her first.
OMG...OMG..ok, so Curtis and Hayden 'run into" each other AGAIN at the Cafe thing. Geesh, lazy. lazy. Jordan finds them. She's jelly. Hayden lets it slip they kissed but Curtis says it wasn't anything. THEN..guess what? MADDOX runs into Jordan and Curtis kissing... at the same cafe!!
Brad apparently bought a condo with Lucas off camera. He's talking on the phone about it, then tells Maddox. Monica talks to him about his annual review. Sounds like it's not good news about the $$. Monica says Hayden controls the purse strings at GH. He gets a sly look on his face. He decides to tell her about Finn.
Nina and Valentine are talking about Anna-- blah blah blah. She then goes to "Anna's" house and tells "Anna" Alex "I thought I told you to stay away from my husband" then she punches her in the face. BUT NOPE...actually next scene is Nina on the table in an arm lock. Nina leaves. We see Anna put a bug in Val's watch and she's listening to him on her computer. "Alex/Anna" is spying on Valentin. Why? Who the hell knows.
I guess the Turkey Trott is over! They were both home today!