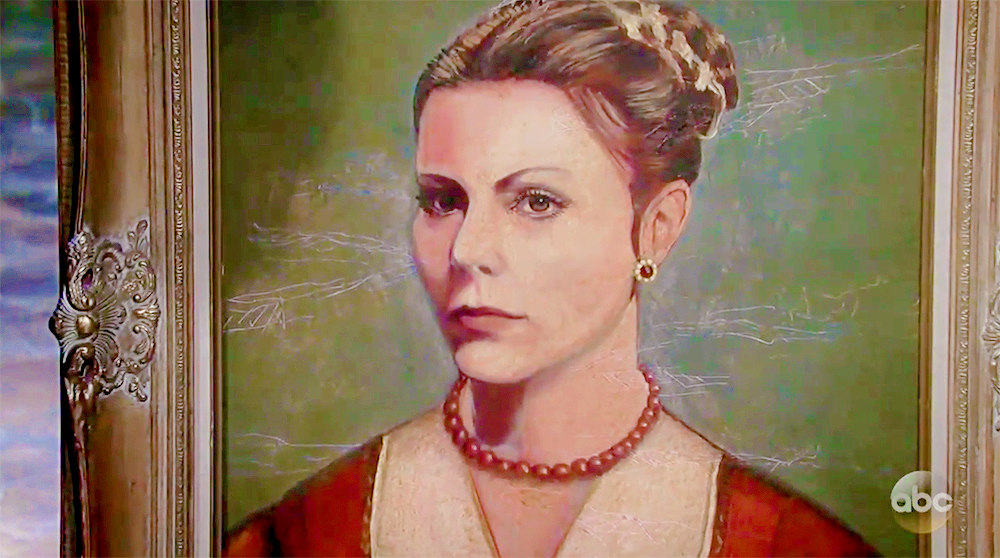 We are in Turkey People! At the Monk's place. They stare at Tracy. I bet the painting looks like her. Just a hunch.
Laura tells Tracy that Edward really admired her and thought she could run ELQ perfectly. Laura was his assistant about 30 years ago. The monks told them not to leave the room--which they do. They hear a woman's crying echoing in the hallways. They go to investigate.
And SURE ENOUGH the painting looks like a young Tracy. I TOLD YOU SO!
I can write them all.
Joss bitches to Carly about Sonny--'Divorce him already"! Joss looks 16 to me. She's only 13 IRL! Geesh, that's what height gives you. I looked 14 until I was about 21 lol.
Carly has to have been divorced at least 6x right? AJ...Sonny 4x...and Jax? Maybe Jax 2x? She married Alcazar too! Lol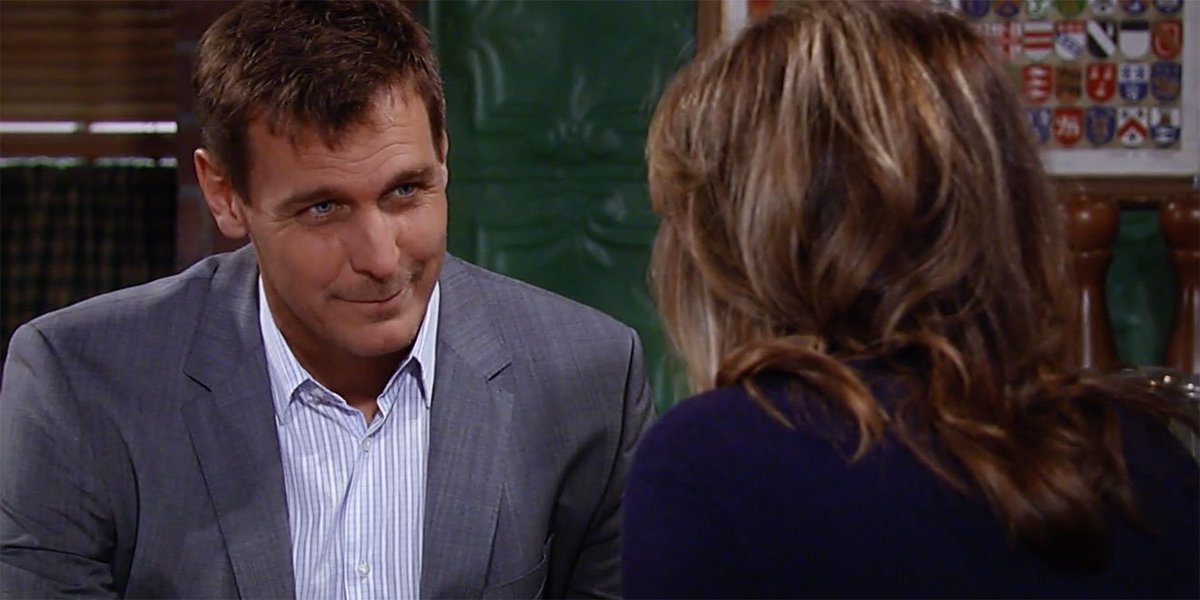 Jax is home--hugs Alexis. They talk about Julian...her drinking and being on the wagon, yada yada. Wonder if they are FB friends?
Later, Sam goes to talk to Alexis. Alexis can't "shake" Julian, she feels him all the time and she thinks she got phone calls from him. Sam pulls up footage from a payphone Jules used -- and it looks like him. Later, she finds out he used his credit card. AND then A HOODIE guy follows ALEXIS ahahha. I swear they write these shows for 10 year olds.
Jax goes to see Josslyn and tells her Lady Jane died. They cried. Then he gave her a letter Lady Jane wrote. She's going to save it for later. They look at photos.
Sonny visits JaSam. They want him to be Scout's Godfather and Carly the God Mama. Why not ask Michael and Kristina? Or Lucas an Krissy?
Carly comes by later and she says YES!! She and Sonny can do it, they don't hate each other that much.
Larry Ashton shows up at Michael's looking for Tracy but Ned stops him. Michael finds out Olivia and Ned are going to get married. Then Larry gives him a giant lecture about marriage and how bad Ned is at it. Olivia hears Ned talking about her. They all toast with champagne. Larry finds out Tracy went to Turkey. He spits out his drik.