Ava tells Alexis she's gonna tell on her. Julian is like Don't tell-- Jordan walks in.
Alexis @@
Ava tries to rattle Alexis. Alexis says she is there to get a photo album.
Curtis and Jason...just get to the end of this.
There was a British guy there so yeah!!
Nina buys Charlotte a dress for Mass. Maxie is like: Ummmmmm, didn't Val tell you.
Lulu tries to get Dante to be in love with Charlotte as much as she is. BTW, the thermos Hells was kissing was Stavvy and Lulu's embryo. @@ NOT just her egg. So, this whole Val is the daddy thing? PFfffffft.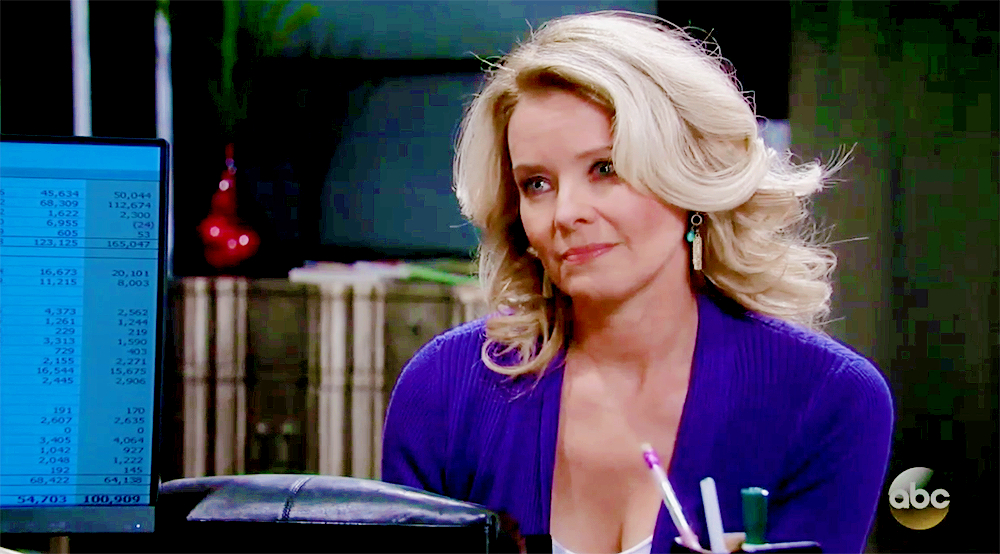 Felicia comes in to show Maxie table linens. She tells her about Lulu and Charlotte.
Dante tells Olivia about Charlotte.
Lulu tells Laura about Charlotte.