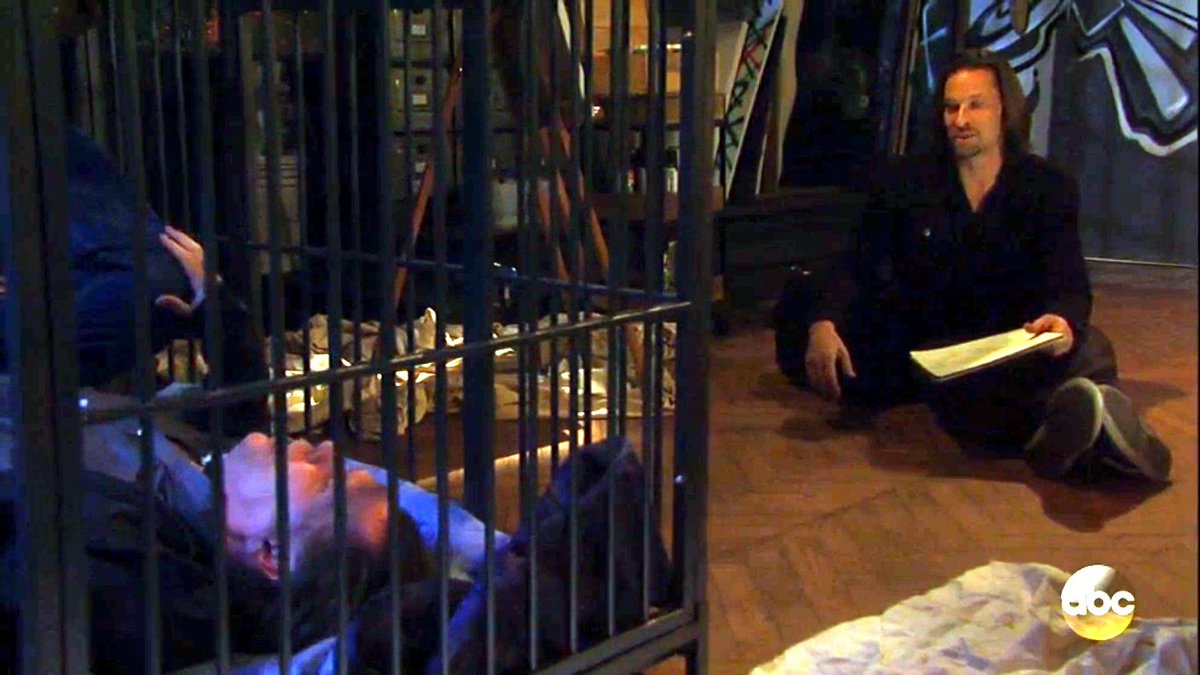 Let Me Entertain You

General Hospital in a nutshell this week: 2-3 scenes involving the "Holiday Gala" with 4-5 characters and multiple scenes with a rapist in a cage being shocked with a dog collar.

Yep. That's our show. Just all the joyful jingle of the season!!!

I think I'll have some Christmas Cookies my neighbor brought over with some peppermint tea. Settle in. This should be short, sweet, and bitchy.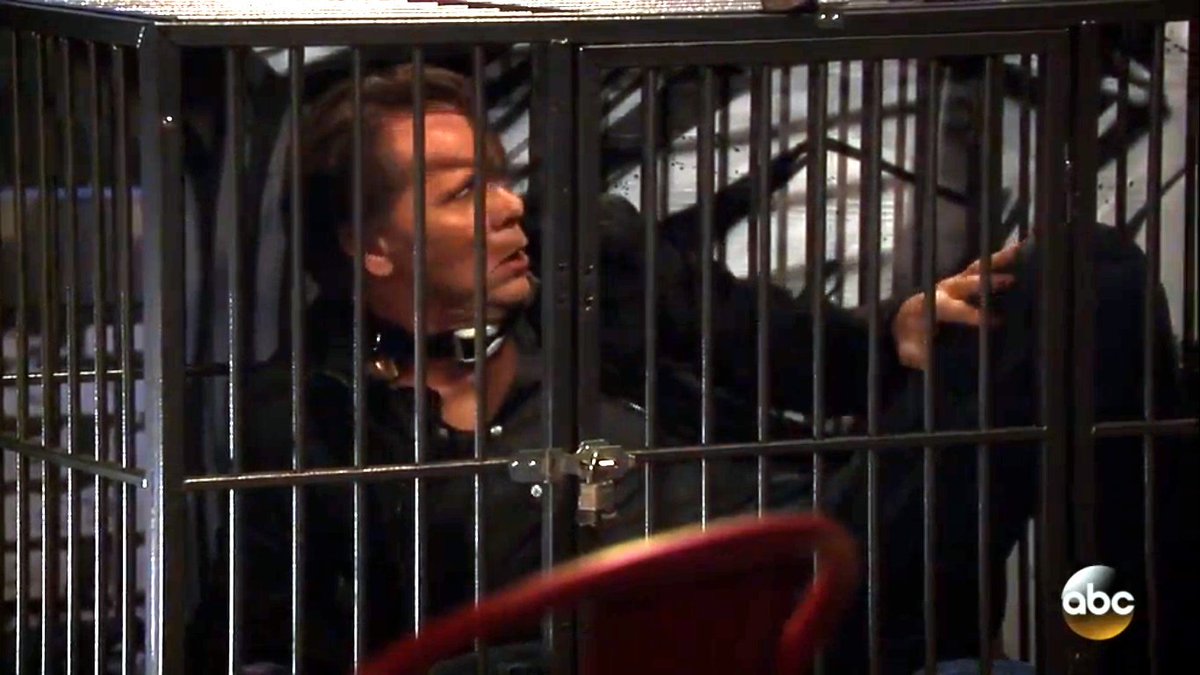 AND here it was... Tom in the dog cage with a 'witty' Franco torturing him. You know what I thnk of this 'story' and how absolutely unnecessary it is so I shall spare you that. Liz showed up at the art studio so we were treated to Franco acting all nervous. Ho-Hum. and Bah-Humbug.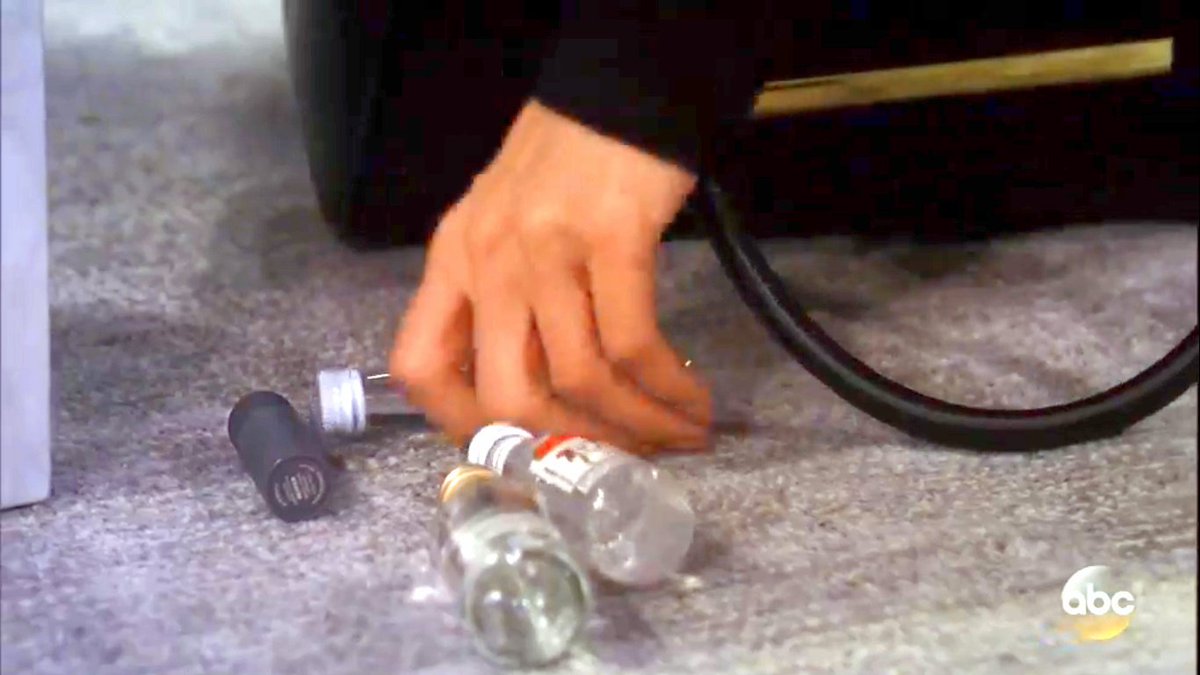 In case you missed it, Alexis is still drinking.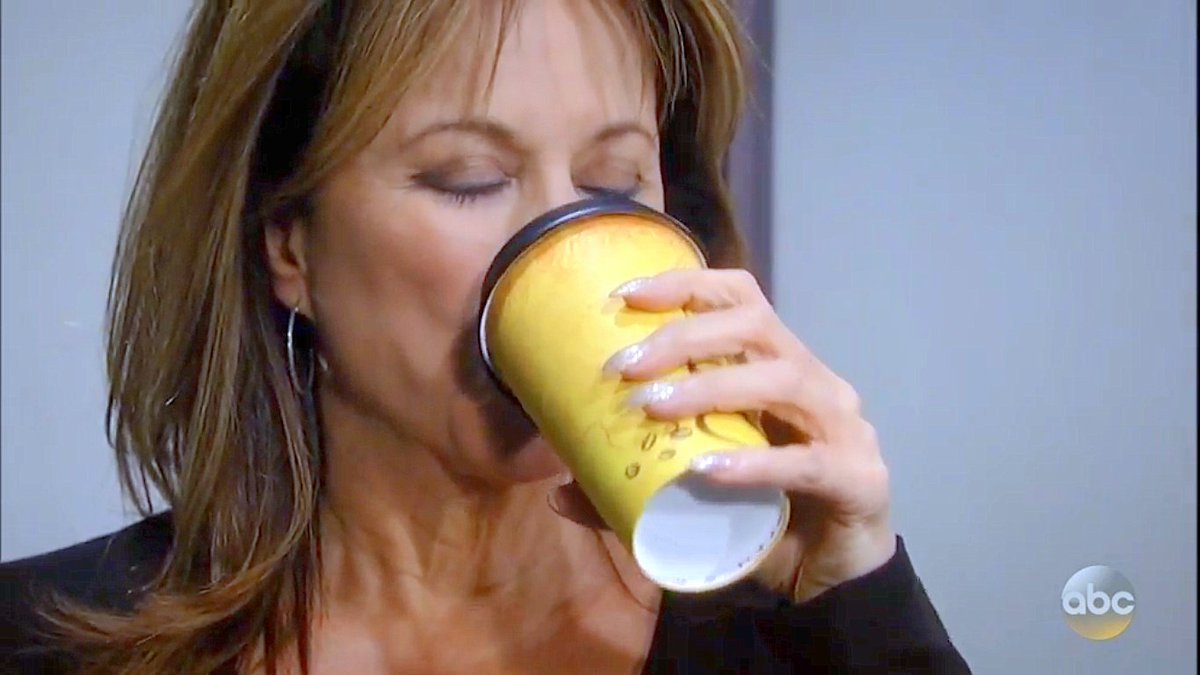 and...drinking...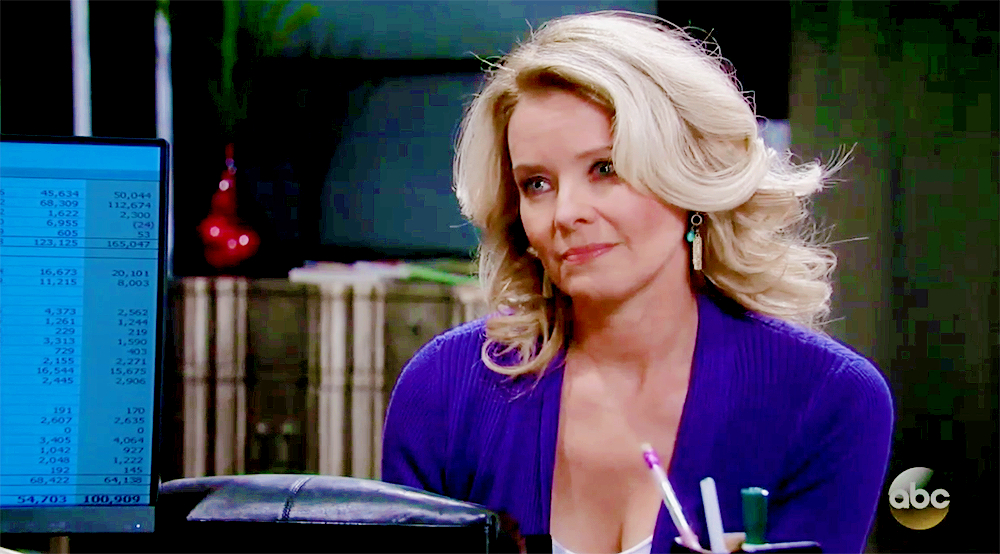 Ok, this woman doesn't age--well, she does and she looks better than she did when she was 20!! And totally unbotoxy.!! Felicia showed up to help Maxie with wedding plans (I had forgotten she was even having a wedding lol) and they started talking about Lulu and Charlotte. Maxie was a bit upset that her daughter, Georgie ('member her?) is in Seattle but at least she's well taken care of. Why can't she come live with Maxie again? Who knows.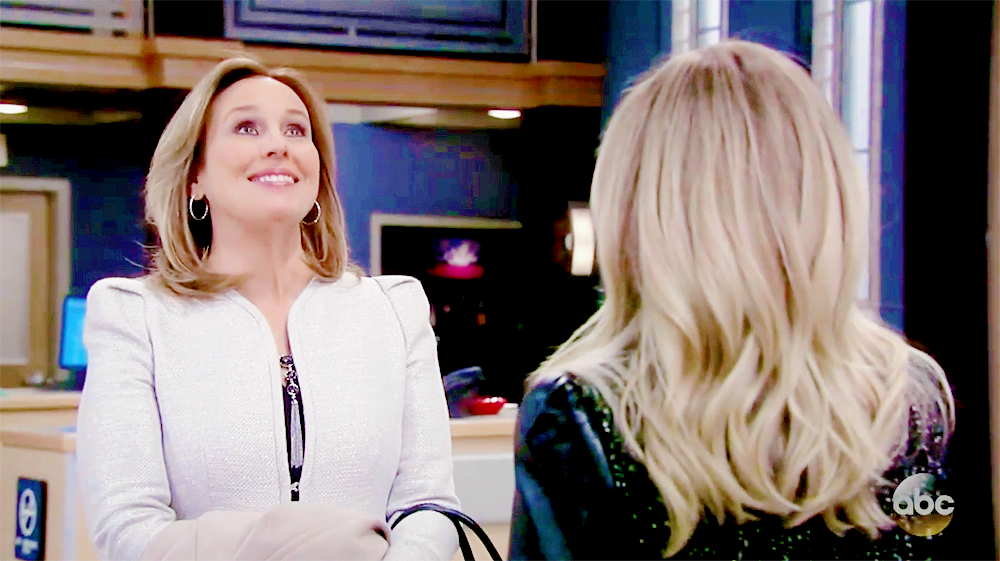 Grandma Happy Face: Finally a GIRL! Laura was happy to hear about Charlotte but like us, was a bit confused at her 'conception". Well, add another Cassadine to the family! Dante told Olivia too. ..he doesn't seem as happy at ALL about this.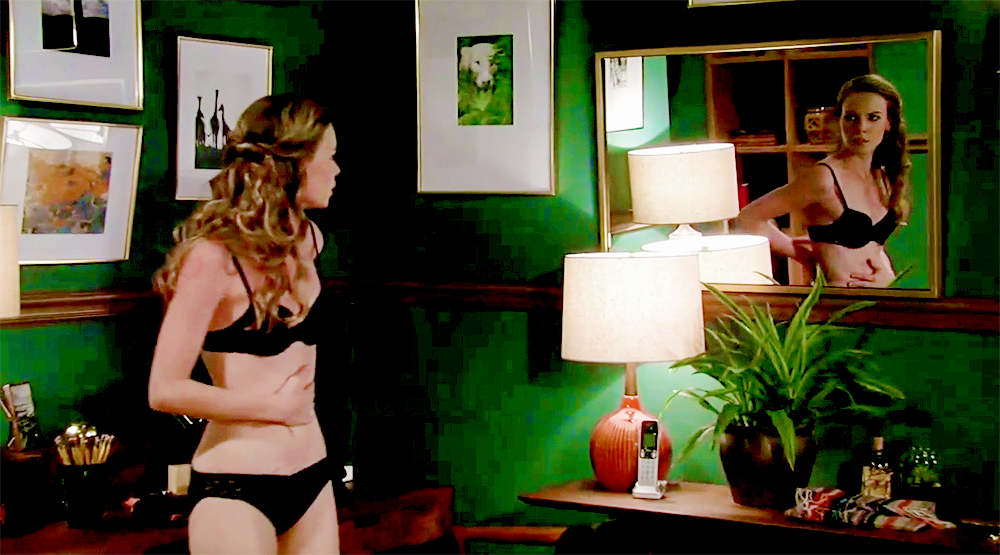 Yet another opportunity to see Nelly with her clothes off. She seems to like the black look. She came home from the "Gala" to gaze at her music box and scar. Michael came over. It seems Nelly doesn't want to get too involved with Michael so she can carry out her revenge plan against Carly without guilt.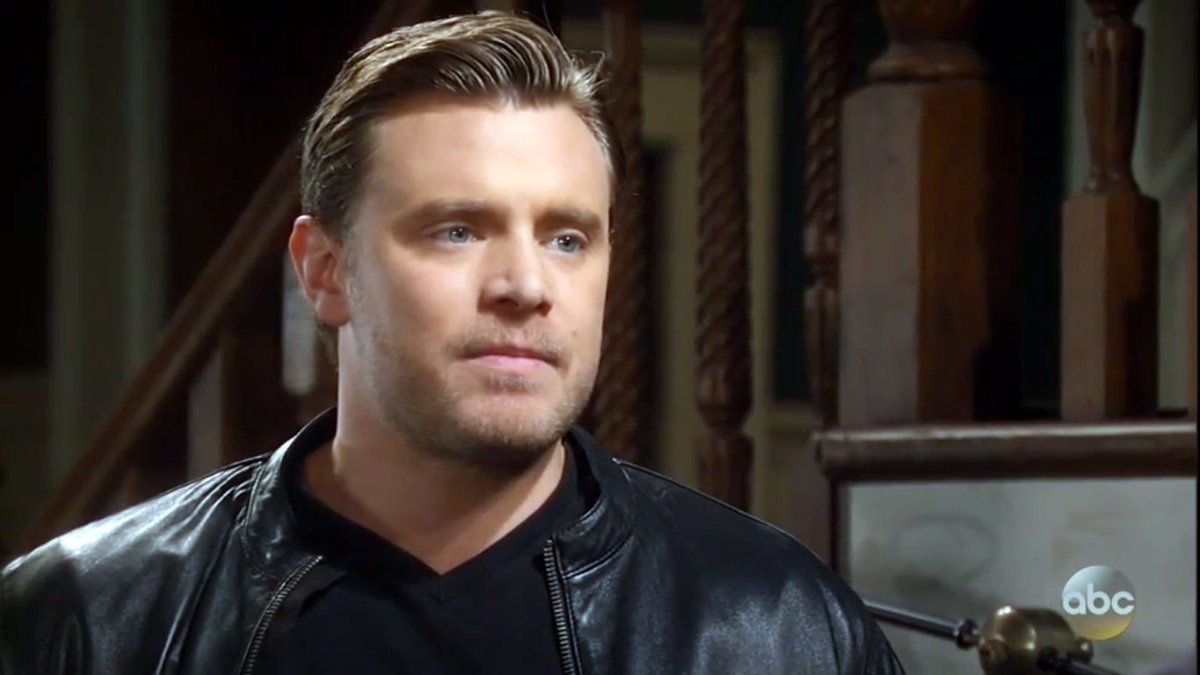 In Further Nelly News, Sonny asks Jason not to tell Carly about him sleeping with her. Jason isn't happy about this at all and tells Sonny he needs to come clean. Sonny refuses. Ergo, the truth will come out exactly when Carly is almost all over her anger with him. Jason will be held accountable by her because 'he knew'. Soap 101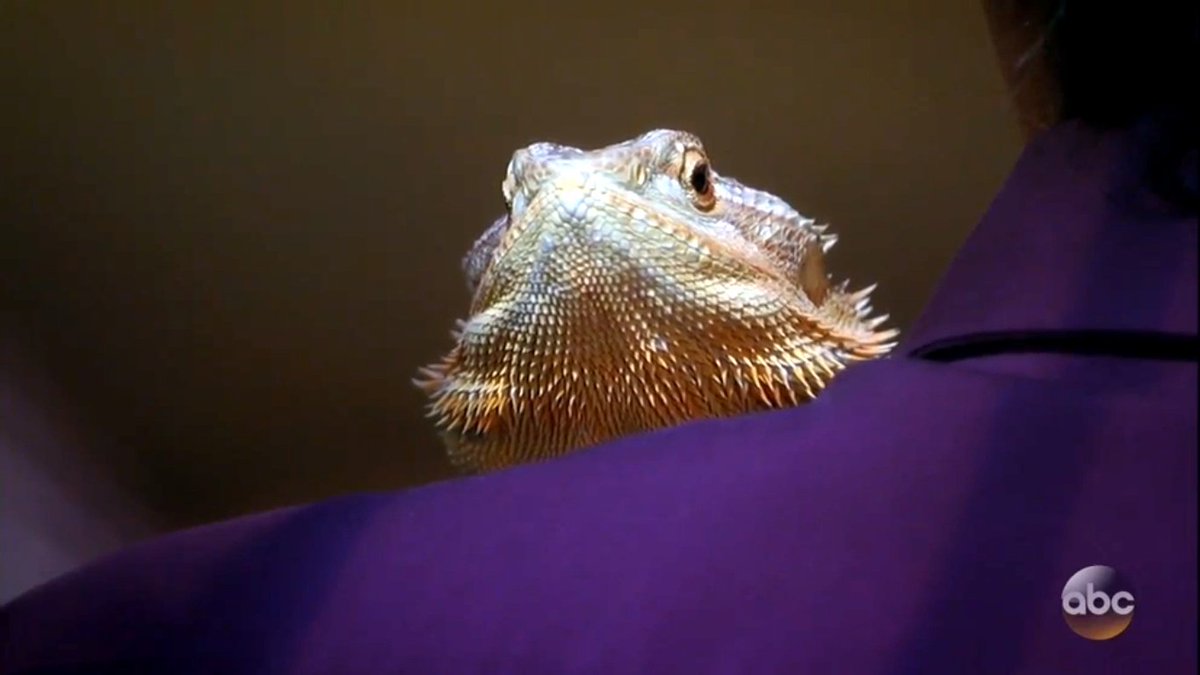 For those keeping track, Hayden is still on/off death's door. She's now 'almost dead' again and Finn goes home in a panic, trying to figure out the cure. Roxy's shedding skin makes him get a light-bulb moment. (ZOINKS!) I guess he's going to concoct something after injecting Roxy with serum. The one good thing about that? Brad's on for lab tests Monday.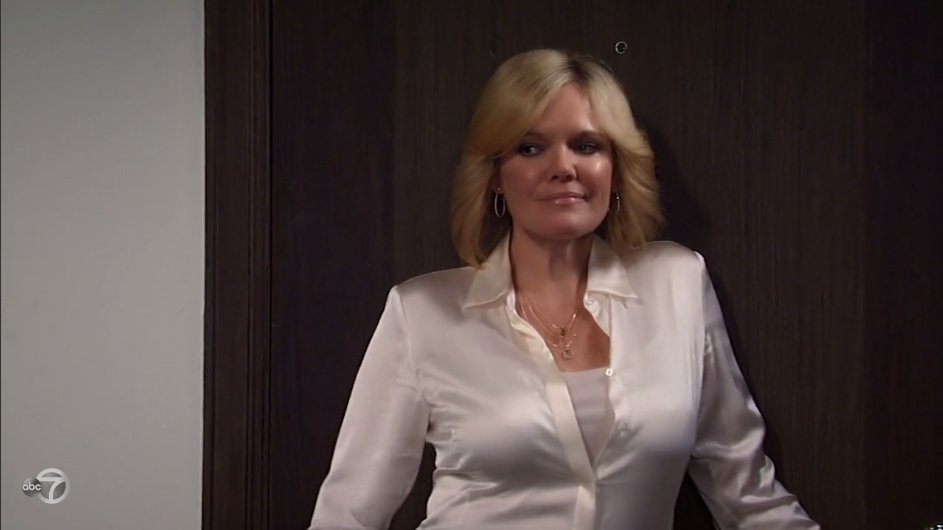 Ava was in her glory taunting Alexis when Jordan came over to see Jules. She played a cat and mouse game that Jordan couldn't have picked up if it hit her in the head.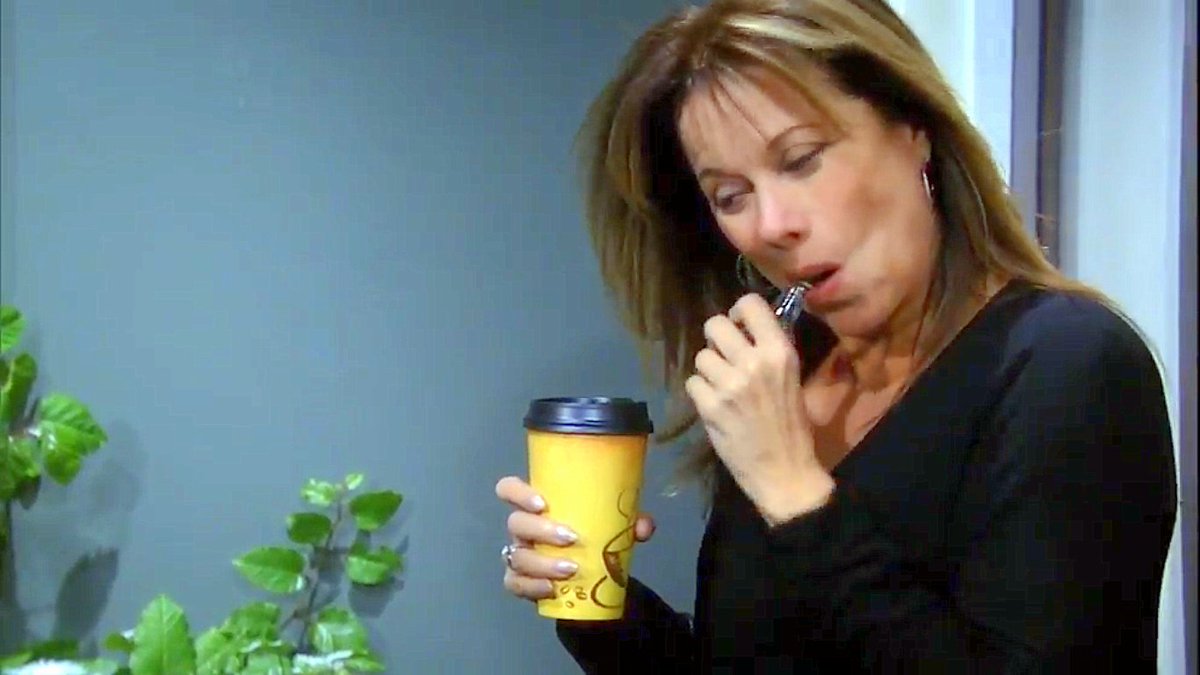 OH, yeah...still drinking!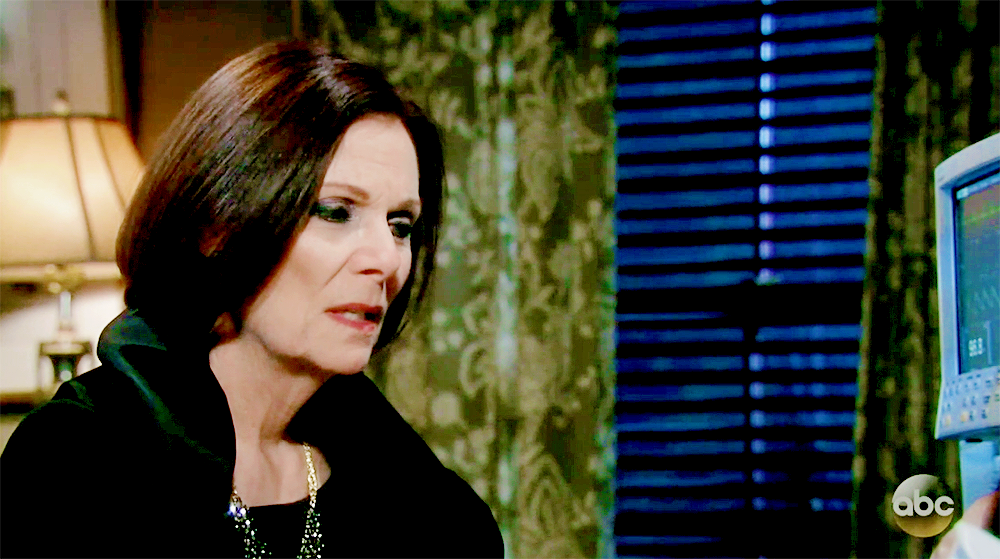 SCENE OF THE WEEK:

Tracy getting her "mother" monologue in at Hayden's Bedside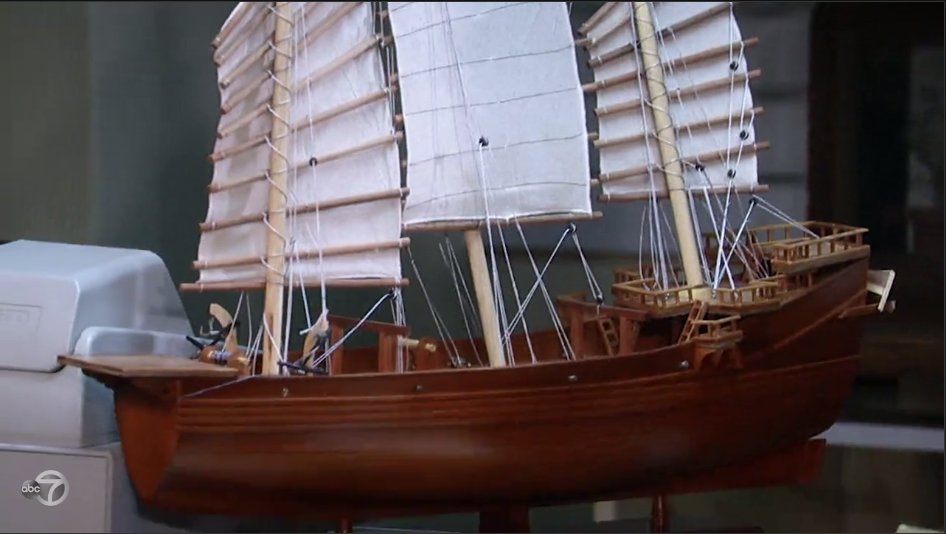 PROP OF THE WEEK:

Ship at the Pawn Shop, containing the camera to spy on Jason and Curtis.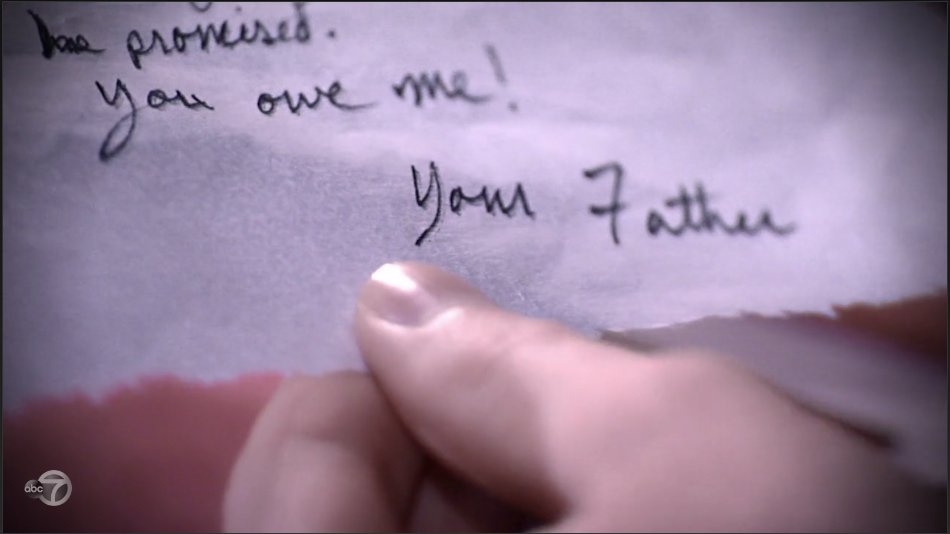 RUNNER UP:

The Daddy Note Nell found in her very own blue box o' pain (complete with a baby rattle and music ballerina!)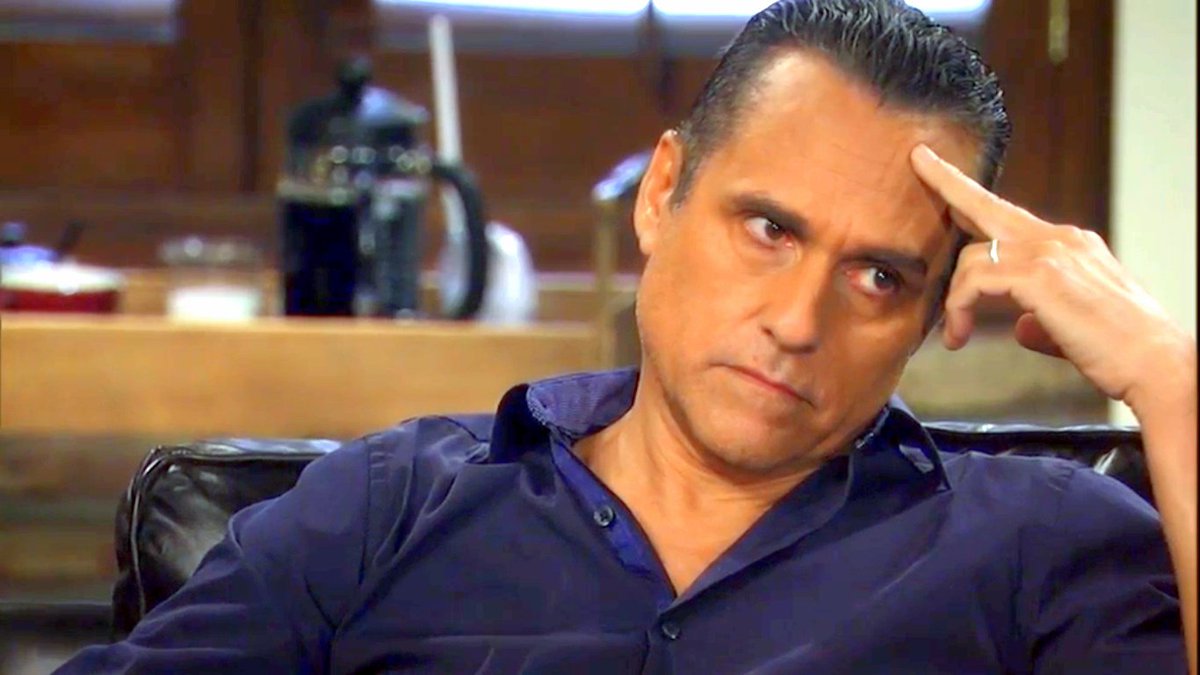 FACE OF THE WEEK:

Sonny listening to Nelly and Carly talk. LOL this is priceless
There you have it! Now we know Olivia Jerome will be back, upping the whole Mobby Events. I do want to see Tonja and Maura together. The Julexis thing? Who knows. NLG is funny as the drunk who spikes her coffee (with VODKA? yuck!) Nina's all mad at Valentin about not telling her Charlotte is really Lulu's kid. Sonny's on a collision course with a plotting Nelly. Rumor has it that she is going to say she's pregnant. Here's hoping she sleeps with Michael and really does get pregnant, and Sonny will think it's his. LOL. I don't really care about Nell's motives by the way. Boring already. Next week is a full week of GH as this last Friday was a rerun due to Obama's speech.
I'll be having a busy one that's for sure. I'll try to hop on now and again! Have a great Sunday.