There are so many cast members on this show now. SO many stories to tell...and the writers are stooping to this: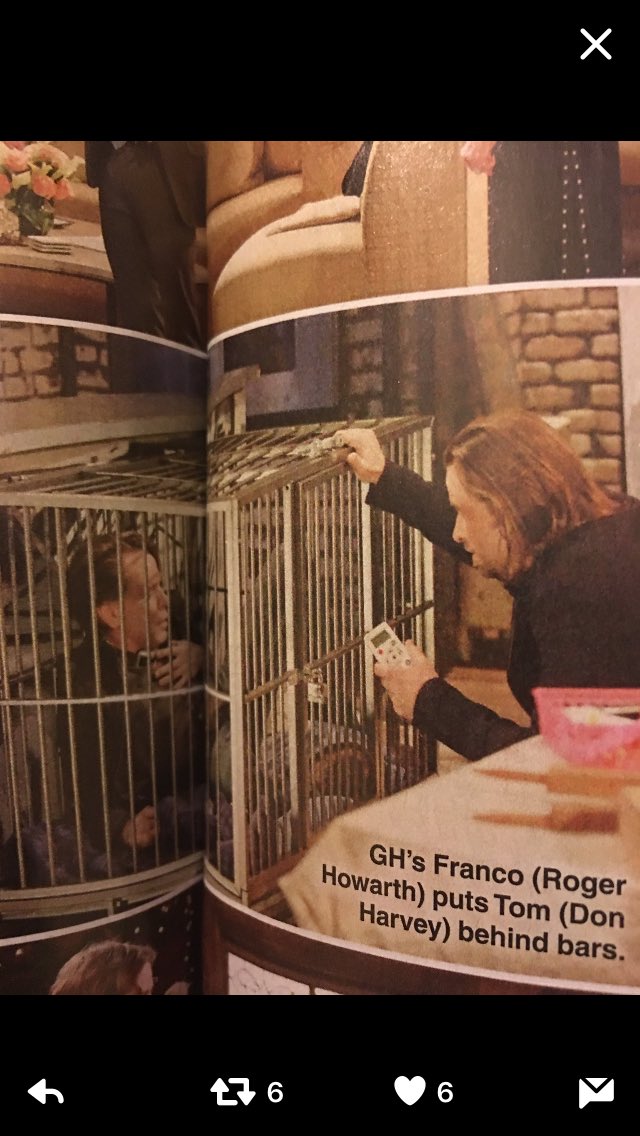 YEP... FRANCO keeps TOM in a cage, with a dog bowl and a shock collar. I don't want to see this crap. Nope. Bringing Tom back was stupid enough and --what? I want to see Franco taunt the guy in a cage? OMG. You all know how I feel about Roger but this is just too much. We could be having a Parkinson's story with Monica, or how about that whole Parker/Kristina story that was dropped? OR? OR? OR???????
The world is too bleak now for this-- and GH isn't Netflix or HBO, I doubt they can carry off any kind of decent "revenge' psyche bullshit to any degree.
Sorry for the rant but this is just ....wrong.