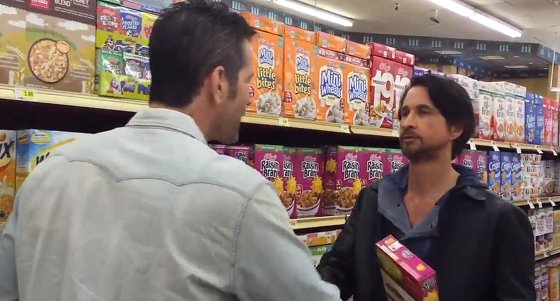 Frank posted a VIMEO video for us to watch today...click that link to view. Yep, he's back. Varni says "An Exciting NEW Character"!!
Drink up people. While Easton is good I'm tired of the in/out of this show and we have so many characters now. It will be his 4th character on the show. YES FOUR. McBain, his brother "Stephen" the singer, Silas and Caleb.
WTF. And yet, still no Ric or stories for people ONTHESHOW.
TODAY'S SHOW: Felicia and Mac go to Halifax to see Anna and Robert.
Monica is on.

There was a weird jump...Jake's already in GH, in bed... with head wounds. We didn't even see it.
AND!! Sabrina sends Michael a post card from Puerto Rico... We never got to see why Carlos looked like the baby was two-headed! NO! And you know she won't be back until MAY. Plus the fact I bet when she gets back, they play the scenes we should see now.

UGHHHHHHHHH
Sam starts a 1978 space heater in Liz' basement and it's shorting out. It's gonna blow. (I saw the previews)