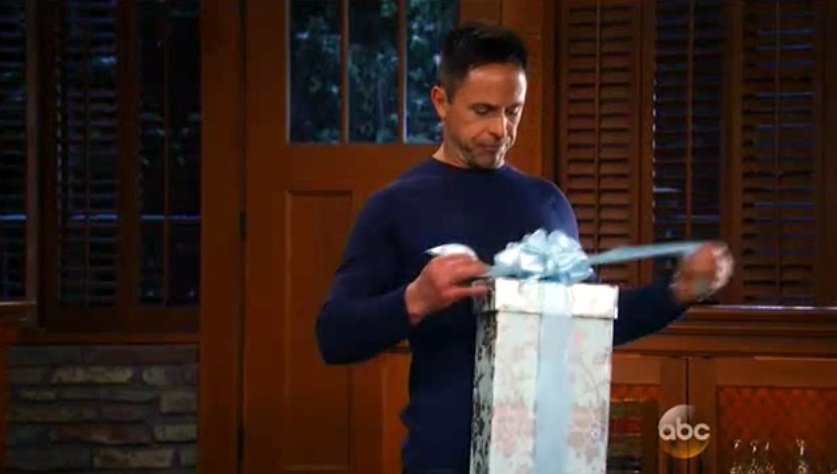 Alexis and Julian got a giant sculpture from Ava for their wedding. LOL She shows them the 'model". It's 12' high and she thinks it should go in the garden. Alexis was like: Ummmm. Thanks?

Sam tells Liz Jake didn't push her, she fell. She's sad he got hit by a car. Liz is so happy Jake didn't push her but realizes that Jason/Sam are getting back to each other. She goes and sobs in the other room. Becky was exsquiste in that scene!
Alexis rushes in. Really good scene there. Sam tells her about the ordeal.

THEN!! OMG--Liz goes and tells Jason that she sees the connection he and Sam have built over the years!! She's basically like, yep.. you belong together. OMG the Liason train gonna implode!!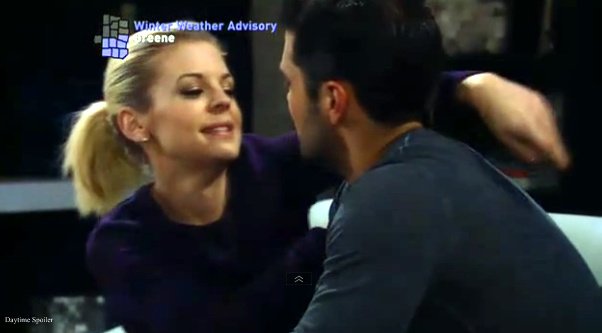 Nathan wants to move in. Lulu is there with Rocco. Why isn't she living in Wyndemere? I mean, Laura is there for babysitting purposes. Oh, Maxie says she doesn't live there because she has to take the launch all the time. Hey, that's plausible.
OMG.. What if AVA worked with Anna to get Paul!!? That would be great!! She'd be off the hook and we'd get Anna and Jordan and Ava.
Anna talks to Paul, she's bamboozling him. He strokes her hair. ewwwww. He tells her about Susan, his daughter.
The end was weird. Liz wanders around her wreckage of a house and over-audioed were Sam and Jason whispering to each other about their love/past. Weird. Weird.