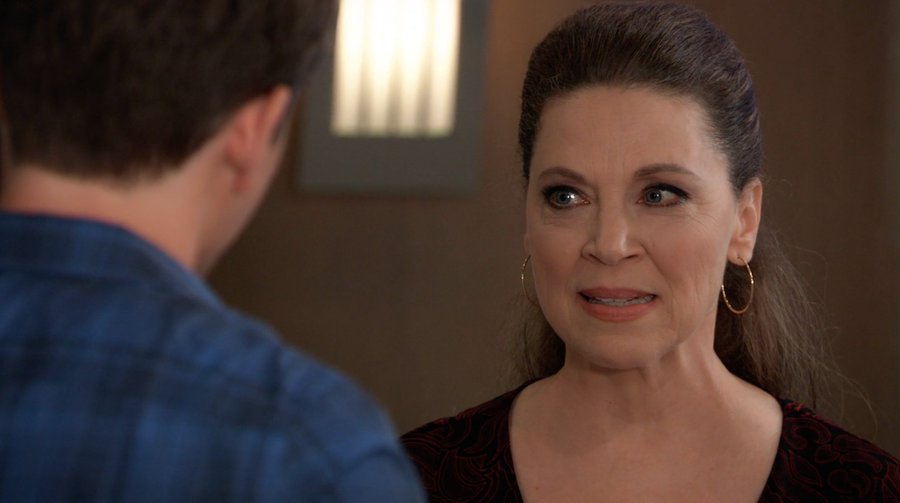 I tell yous Brad, dis story is still not going to end soon!
Hello! I'm back-- what a week. Going away that far, and to a country where you've never heard the language OR know the alphabet is --well, different. I was overwhelmed by most of it when I first arrived. Usually when I travel one of my fave things to do is go grocery shopping because grocery stores are so diverse and I just love looking at all the products and cool neat new things. In Greece, it was VERY different! Some things were in English but most were not. The store I was in was also crowded and not being able to talk to people was also disconcerting. BUT! By the time I left I was ok and could relax more when in Athens. (Tourist area so... they were used to people looking confused!!)
Temple of Poseidon-- we saw Helena behind a pillar!!
I watched ZERO television other than a Spanish Soap Opera dubbed in Greek (hilarious). I haven't seen GH-- so I thought I'd do a fly-by and see what I can muster up by just looking at photos.
OH! Other than my Sister In Law's Moussaka (to die for) ...my fave thing I ate in Greece was-- Watermelon!! I am not even joking. I love watermelon..and have been eating it since I was a little kid. I don't know what they do to them there but damn, the best ever. Wowza.
I DO know one thing that happened because people made a mad-dash to tell me on twitter and that is the fact that Lulu slept with Dustin.
My, my...my. That was quick. I'd say 80% of the comments were positive ones; they said the actors had great chemistry. Is it too early for Lulu? Yah.. but not too early for a soap!!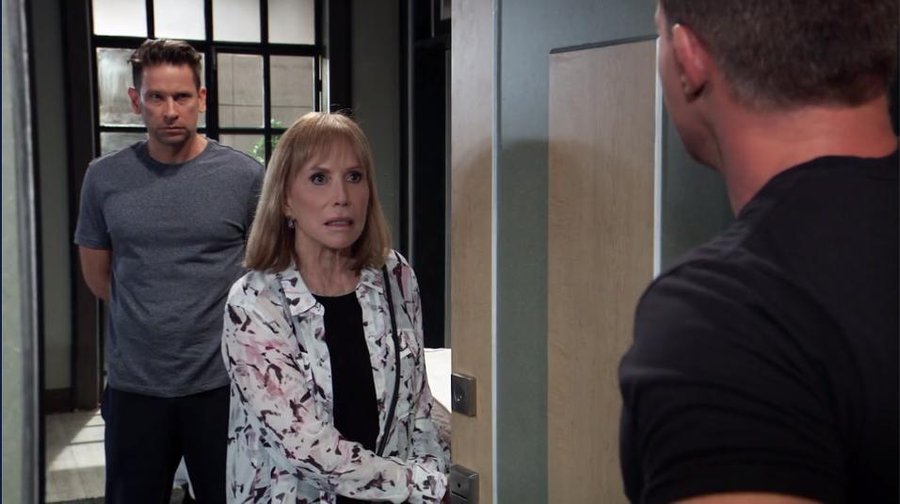 Don't tell me there's another one of you!! I know Alan was a run-around but....
Ok, so I guess Monica is trying to get to know "old Drew" through Franco's brain. It's pretty hilarious to think about with her being a doctor and all. I don't know, it's just bizarre she's not trying to convince him to get medical attention instead of indulging with the whole thing. I am supposing this is when they told Monica the REAL Drew is missing?? Or presumed Dead?? OR???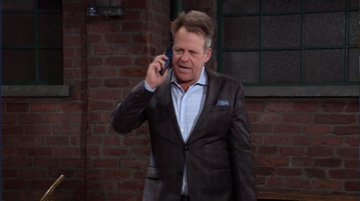 Yeah, I want six orders of ribs, some wings and a BLT. That ought to shake him out of this!!
I take it they didn't have DrewCo committed yet, right? I guess he'll have to sleep with Kim before that happens.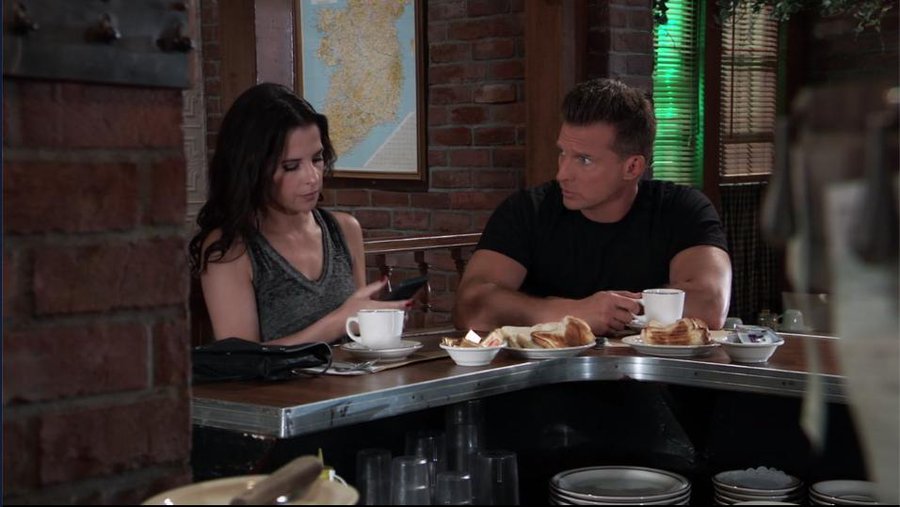 So... do you think we should enroll Scout in that daycare?
Who?
Drew's daughter, Scout.
Blink. Um, Why? I never see you taking care of her.
Well, Monica's tired of it so...
Who knows what these two were talking about-- I'm sure I wouldn't be able to hear half of it anyway.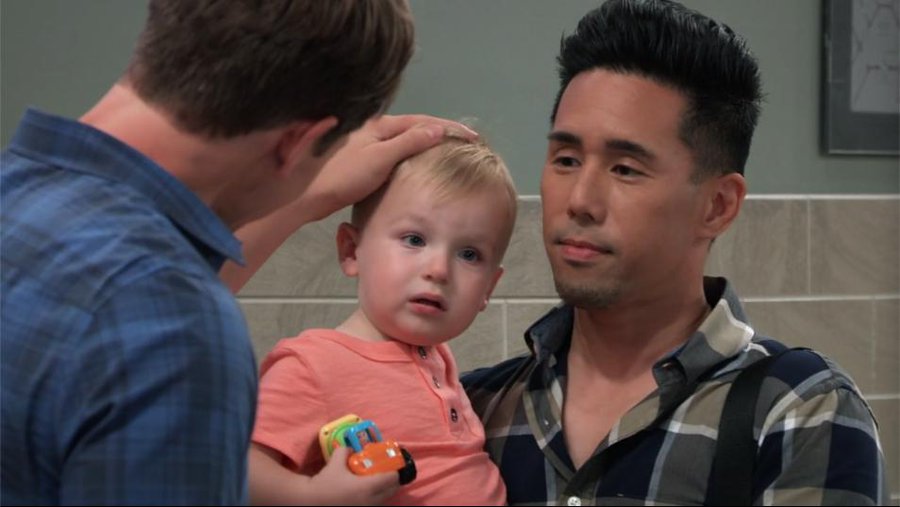 Please don't touch his head...please don't touch his head.....please.....ok, so you're touching his head. Great. Just don't realize you literally look the same.
Are you sure you want Franco to be Franco again? I can put Lucky's memories in if you want....
Ok, so I'm guessing Sonny did one or all of these things:
1. Bitched at Ava
2. Wanted to rename Dev "Michael Corinthos the IV"
3. Cried over Mike
4. Was in a bunch of scenes because he's Sonny
5. Found out he has 3 more kids somewhere
6. Made pasta
7. said "you're dead to me"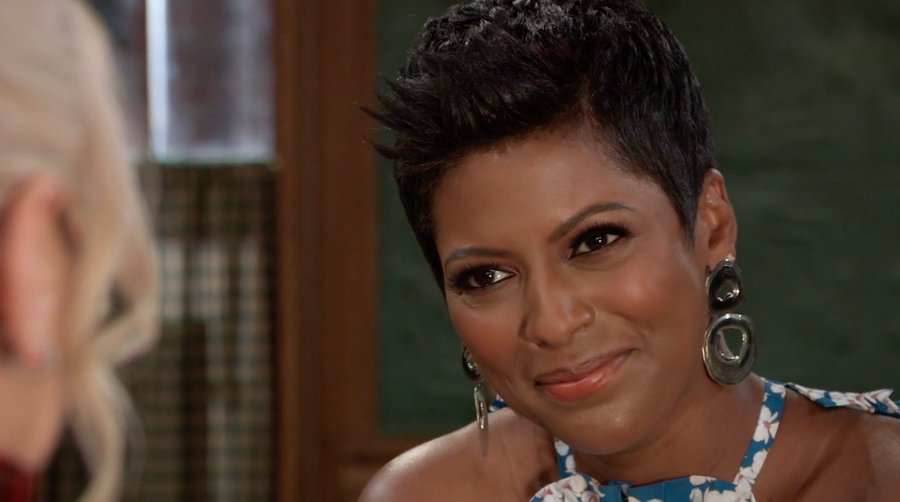 Oh wow!! I love Tamrin Hall!! She's my ID Channel lady-- She was on GH about being in Crimson? Too cool.
That's it... sorry so short and not my usual update but that's what I have!! Next week I also start work- (it's September!!) and I will watch GH when I can. I should be around Monday for sure. I'm working later each day-- I hope I can keep up!!!
GIANT THANK YOU to David for keeping the BLOG ALIVE!! He did an amazing job and it's hard to believe it's been a full year since I asked him to help out. Dave's added so much to this place and I appreciate it so much. :CLAPPING: