LIGHT IT UP!
Ok, so SAM ended up ending Shiloh but it was still the same ol' same ol' ... Danger Will Robinson! Let's talk about the week, shall we?
Since much of it took place on the water, let's do some seared seafood!!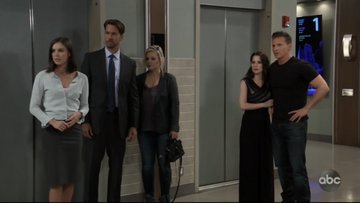 RESCUE (s) OF THE WEEK:

and.... Jason rescued Bobbie... Sam rescued Devvvv and Wiley, Jason rescued Sam...then Sam rescued Jason. Exhausting. And WHY THE HELL WASN'T Shiloh's death a murder mystery?? I would have had so many ideas and players involved. Until the end... where we find out in flashbacks, Nelle escaped prison one night, did the deed and snuck back in jail. No one ever the wiser. Close up of her smiling her kitty-cat smile in her cell and going peacefully asleep. BUT!! NOPE! Let's watch SAM again. It wasn't even Willow or Krissy for cripes sake!! At least it's over. Well, as over as it gets in Soapland anyway.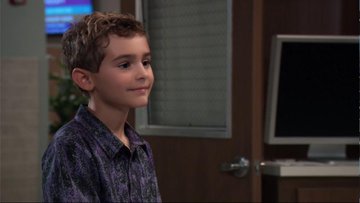 CUTENESS OF THE WEEK

: Dawwwwwww.. Aiden trying to get Franco to come out by buying his fave candy!! I said all along Scotty should have brought him food but this little guy did it for me!! I SO wish Franco had had a glimmer of something. Like smelled the candy and for a moment just had "it'... if only with Aiden. Then we'd know he was 'in there'. But alas, DrewCo continues to be Debby Downer Drew and not stirring anything at all in me.






WALK OUT OF THE WEEK:

"The letter isn't addressed to me"-- and with one line, hopefully Julian freaking Jerome is BACK IN THE HOUSE! Can Kim BE more delusional? She was even trying to get him back fresh from bed with DrewCo!! Paging Dr. Lisa Niles! I may sit back and enjoy this.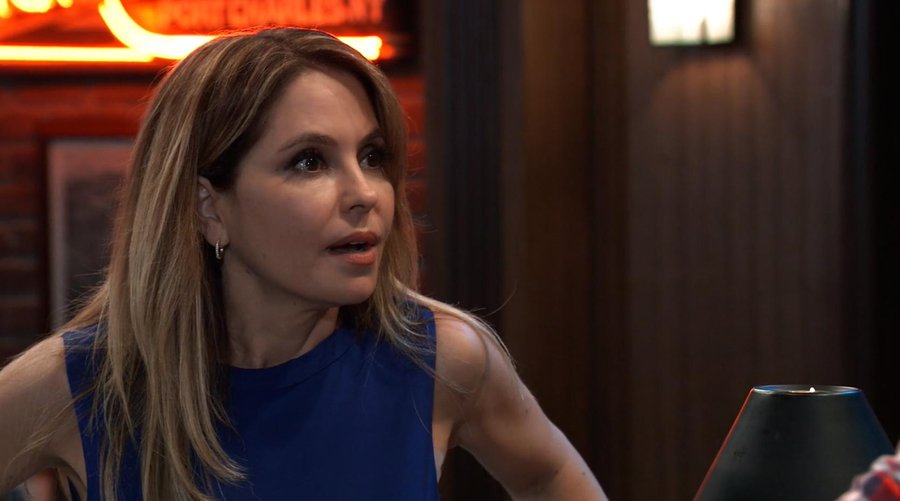 PIZZA OVEN DRAMA OF THE WEEK:

Why Lisa LoCicero isn't on this show more is anyone's guess. I'm hoping it's her choice because I love me some Olivia Falconeri. First she finds out the bar of her dreams is gone (along with her pizza oven) and overhears Lulu casually mention sleeping with someone besides Dante. I can totally get Lulu's POV....and I sure can understand Olivia's. Really liked the scenes and liked Genie and she squaring off a bit!



BUTT-INSKY OF THE WEEK:

Sam tries to tell Elizabeth to left Franco decide about the procedure himself because that's what she did with Jason's tumor and wow, look! It turned out really well. Um, only problem is-- it's a totally different situation and she's given Liz crap about Franco since day one. So.. bye.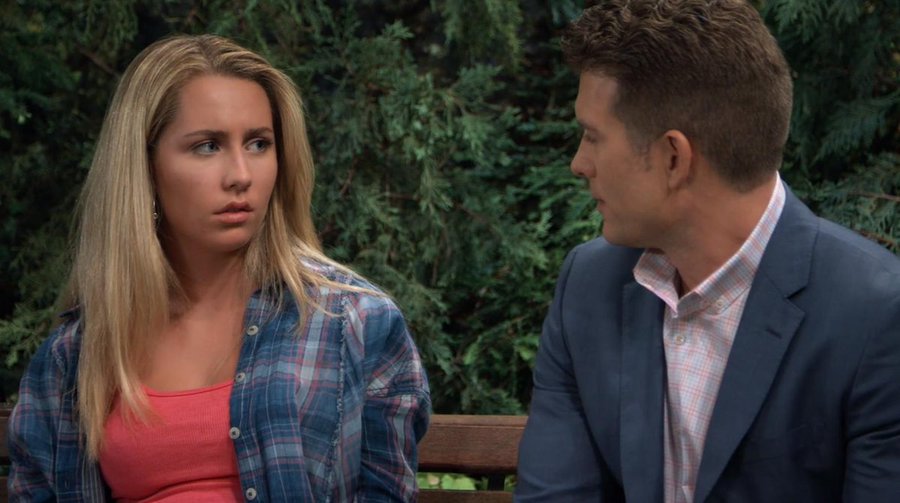 WARNING BELLS OF THE WEEK:

Ok, maybe I've just watched WAY too many daytime dramas but.. this was well.. :side-eye:. The entire class is out in the park, Joss runs when Walden gets too messy and the teach leaves to find her. Then he takes the time to talk to her on a park bench while the class just--sits there?? Okay then!! Now, this may be innocent and I thinking if anything comes of it, it's a Joss crush. (at least I'm hoping--I don't need Dusty to be all predatory). If this was the 70's btw, they already would have met for drinks in some secluded place and things would have started. Different times tho. LOL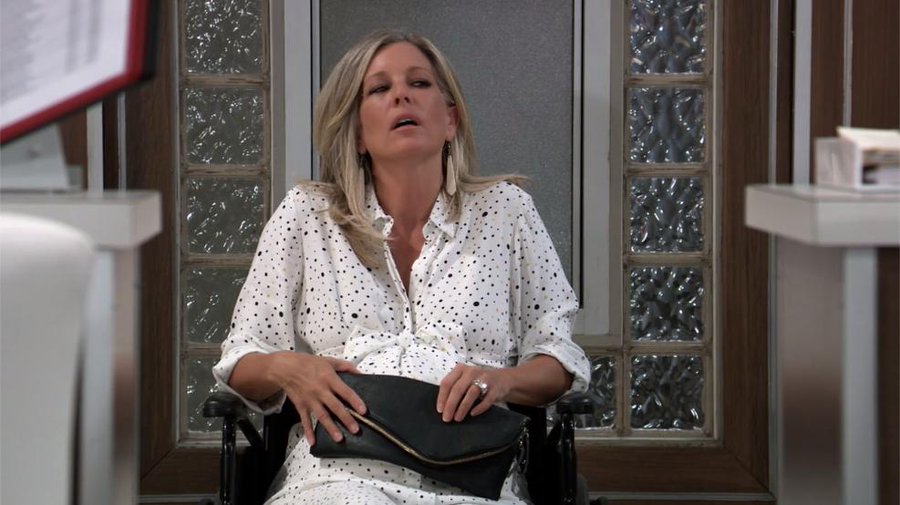 CRAMPS OF THE WEEK:

CarSon baby is coming!! Carly will be out of shirt-dresses forth-with!! I'm going to watch this story SO closely for medical and emotional impacts. Sonny and Carly are no spring chickens, their last kid is going to be born with a disability and here's hoping it's not being glossed over.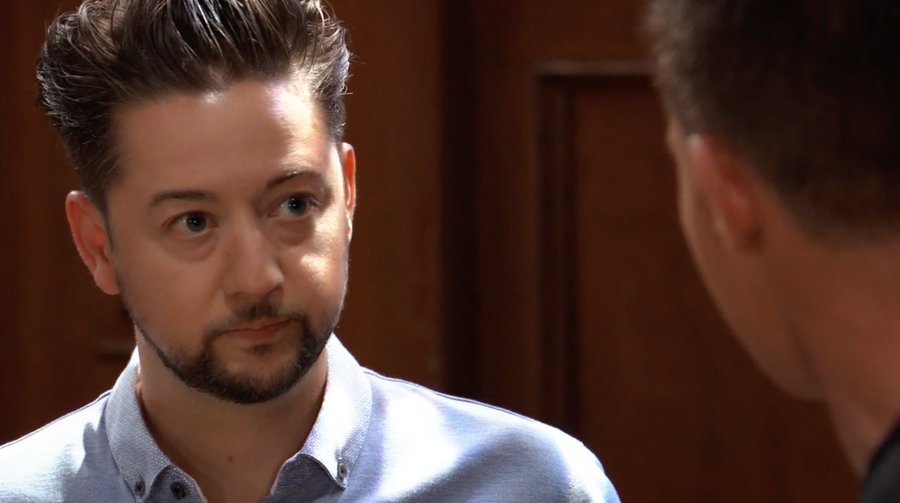 MY ONLY HOPE OF THE WEEK:

Spinelli taking down Peter is my ONLY hope at this point. At least Maxie found the receipt of him taking out the money to pay Shiloh. Will she believe him if he tries to wiggle out of it??
SCENE OF THE WEEK:

Liz leaning in to tell Franco she's not done fighting for him. Great chem-- great delivery and all around just greatness. VERY SOAPY as well.




FRIEND OF THE WEEK:

Epiphany read both Sonny and Franco this week and provided her usual sage advice. I think Dr. Terry should also be there for Liz because it seems like she was only around for the Aiden story-- and that's just not right. She's a doctor and could really help Liz at this point.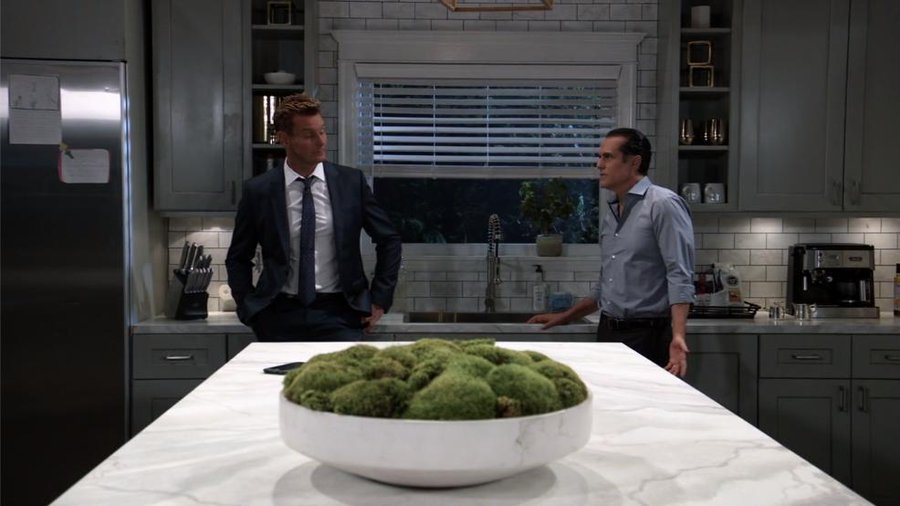 WEEK IN A WUBSHELL:
Jax and Sonny spar as the Moss grows fat on the counter
Ava is Dr. Neil's patient now. Can he resist her charms???
Franco is transferred to Shadybook to start the memory mapping--or IS he?
Shiloh is shown dead in a body bag after being shot with a flare gun by Sam
Some nurse with the DOD overheard JaSam talking and she went to Jordan
Devvvvv is assured by Sonny that he's safe with him
Joss misses Oscar
Cam misses Franco
Olivia finds out Lulu slept with Dustin
Maxie finds a bank withdrawl slip in Peter's room
Julian dumps Kim after finding out she slept with DrewCo
Franco doesn't remember his fave candy that Aiden gives him
SO many Nikolas Cassadine mentions this week
Carly's in labor, 2 weeks early
OK! So that's that-- Drama with the Haunted Star and the whole kidnapping/rescue thing. I found Dev to be another weak-link in that part. His dock scene with Jason was painful. Josslyn struggling with Oscar's death is believable but I wish they'd focus more on Trina and her backstory. I like the Lulu and Laura talks. Adding Olivia spiced things up. Shiloh is dead--or as dead as you can be on GH so that chapter is closed. Yet..we have this DOD nurse blabbing to Jordan something she 'heard' JaSam say and that other trainer-chick running around gunning for Alexis. :eyeroll: Ava's in therapy again (always a good thing) but they'd better get a damn good story for her and soon. Make her the goddess we know she is-- and no more crying, whining and being a doormat for Sonny. CarSon babe will be born and we'll see how they handle the medical portion of all of this.
Dan and Chris' material should be full-on soon. Shelley's name was still in the credits last week. Finola should be back from her 1/2 year sojourn (geesh, long enough?) and we'll get the Hayden/Finn drama with their baby. The baby switch is still not out yet. I was hoping it would be in conjunction with the Shiloh trial and death. He died thinking he was a father. Damn.
I believe it's Michael E Knight's first airing next week! Name? MARTIN Gray ahahaha. MARTIN!!
Have a great week! I'll be here most days except Thursday-- David and I will have to come up with something fun for you all to do!!