GOT IN AT 2:36. OY
Lulu wants the ballots from the mayorial race. Nina is like NOPE...Lulu says "Why you afraid that Valentin is involved? Nina reminds her that NIKOLAS was in Wyndemere in 2014, not Val. Lulu's like: Oh Damn.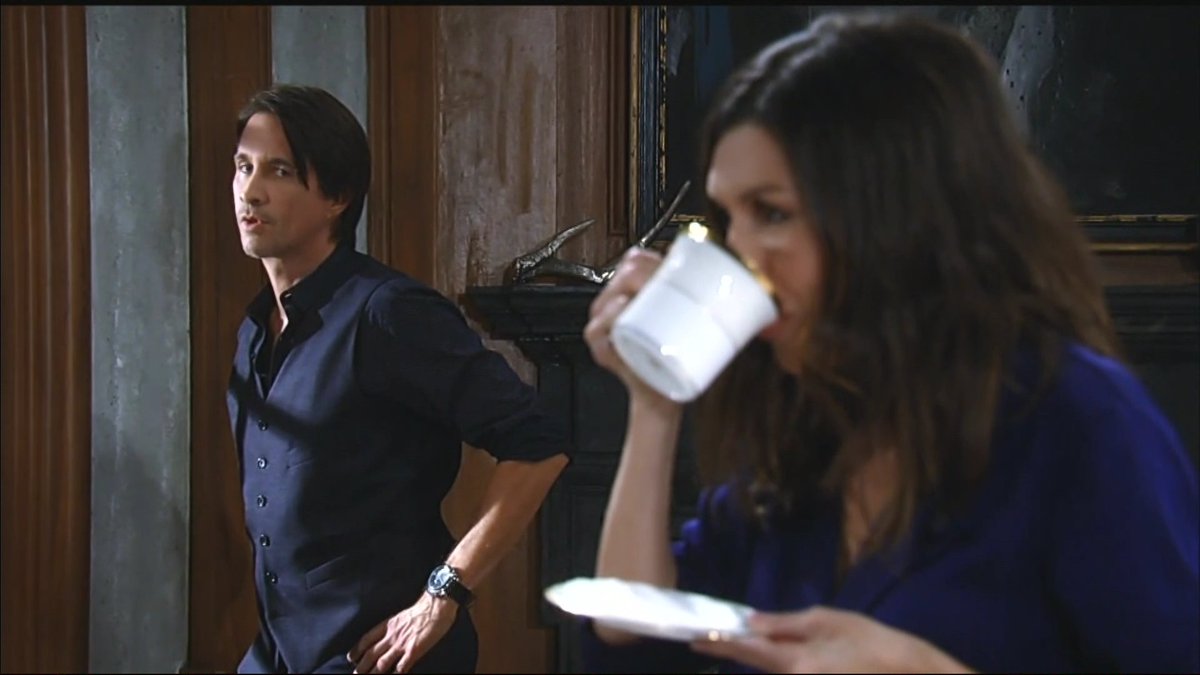 Anna and Finn. Cute Cute banter--- and they KISS at the end. (I don't even know where ROXY IS!!) BTW, I'm team Finna now --if we can't get Tristin or Duke sign me up.
Laura and Kevin try to find a wedding date. They can't in all of 2018 lol..so Kevin says: Christmas?? They decide on getting married this year, Christmas.
Jason talks about the night he was shot. HE's mad Bernie died for nothing. Sam is like A LOT MORE than Bernie was lost that night. "I put on my wetsuit to look for you, I questioned Faison. I knew things were't adding up. I'd come down here at night and wait for you to come home. Then, you did come home. I thought your brother was you and even tho he wasn't, I'll never regret loving him" GAH!! Such a good scene. Jason goes to touch her, can't --I think because he knows they'll spontaneously combust into SEX FLAMES lol . Sam realizes she gave Drew Jason's wedding ring!! Awkward. !!!
Drew and Oscar. Drew's trying really hard, Oscar's upset. Drew wants the chance to find out what he's like. Oscar's kind of upset. OMG THAT KID IS SUCH A DRIP. Anyway, Kim comes home and is like "What are you doing here""???? Drew leaves. Oscar's all pouty.