Ned, Olivia and Monica talking about the twins!! Ned says he 'hears mother cackling from across the pond" LOL. Sam comes over to talk to Monica because she's worried about Drew. Monica asks about Sam. Sam tells her about Oscar! Another grandson!! Monica says 'who" -- then Sam tells her about Dr. Nero, and Monica is happy because she hired her at GH. Monica "Carly's daughter and Drew's son"?? Hmmmm. LOL Monica talks about Jason. Sam finally says "I can't even say his name...I have all these memories and I don't know what to do with them". She still loves Drew though.
Jason and Drew, talking about Faison and trying to figure out what happened to them. They are at Aurora Media. And seemingly getting along? Jason says he believes Britt. He also says "Whatever Faison planned by switching us ...blew up".. and we can figure it out because you had some memories of that time in the clinic before they wiped your brain.
Michael, Carly, Sonny and Nell. Michael says he'll pay medical expenses... (if the DNA proves it's his) AND support it after the birth. Nell says: ONLY the baby? NO deal!! ahahahaa. She wants expenses because she can't get a job and she only has ONE kidney (LOL). So she wants money or she's going to leave town. She says all this in front of Sonny!! Sonny says: Either you're bluffing or you're just stupid" LOL!! Nell leaves in a huff : MY BODY, MY BABY!!
After she's gone, Michael tells Carly and Sonny he doesn't want a tug a war over the baby like they have with Avery.
She goes to Kelly's. Julian and Ava were talking. He leaves. Nelle tells Ava that Avery is going to be an Aunt LOL. Ava says she wants to be Nelle's friend. LOL she's gonna scheme on this!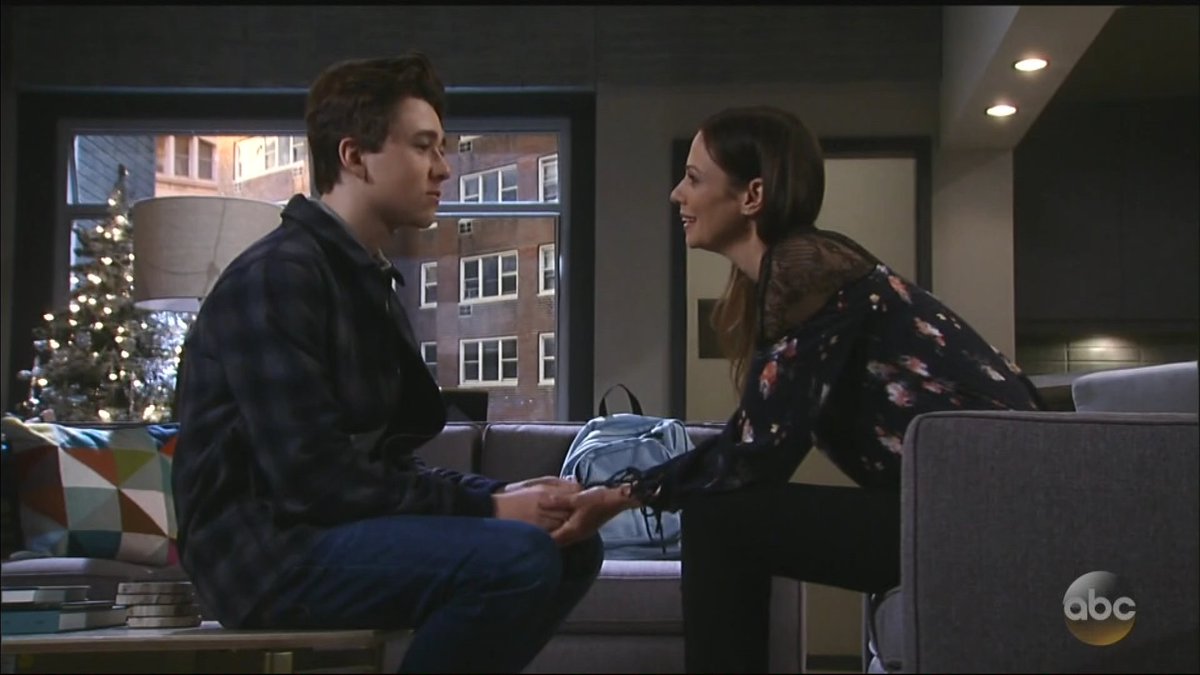 Kim explains about she and Drew's early relationship. Drew was overseas when she found out she was PG. Drew's location was secret so she just didn't tell him. She said 'we were a team' and now that has to change. She'll leave it up to him to talk to Drew or not. He's afraid he won't like him because he's not like a Navy SEAL. He likes to read, listen to music and hike. He doesn't think he's manly enough lol. Kim says give it a try. He says "Ok, Mom" Drew comes to the door after Kim leaves!!

Ned tells Olivia that Jason being alive is good, but probably not for ELQ. Michael tells them Nell's going to have the baby. Then Monica tells them about Oscar. Ned is like: DAMN IT--STOCKS!! LOL
END: JaSam meet on the docks-- Jason says "don't go...talk to me"....