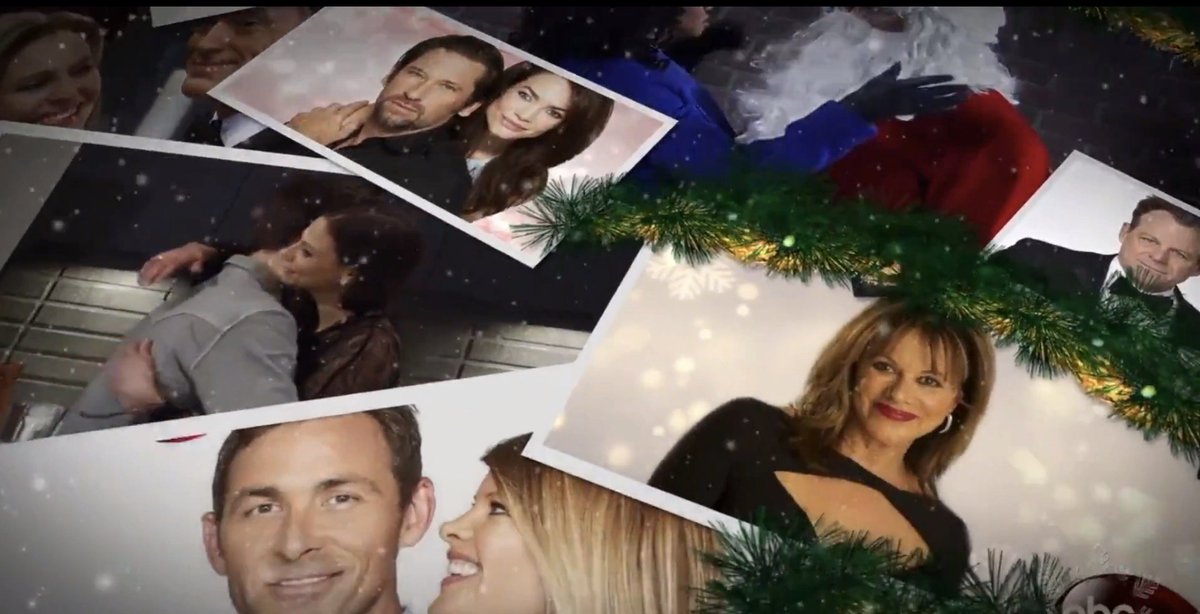 ABC Christmas Promo


Jordan and Anna commiserate about Andre being such a good liar. They are in the park... and no sign of park bench!
Jason wants to meet Anna at the Metro. He and Sonny talk at the bar. Sam takes Carly into the hall and says she wants to settle her bill up but she really wants to tell her Drew asked her to marry him. They have a long long talk about Jason/Drew. Carly thinks Sam is only worried about Drew's hurt feelings and Sam says "Jason can take care of himself". Carly says you can love two people but pick the one that 'gets you--down to your toes'. She also says that whatever Sam decides she's there for her because she's "team Sam".
Franco explains that he was a coward not to tell Liz the truth but he was scared of losing her. Liz is mad, but they talk it out. He stops when she asks if he has anything else to tell her. He imagines telling her he 'tried to kill Drew by knocking him down the stairs" but thinks she's freak out so he stays silent.
Oscar and Jason. Oh, Oscar is trying too hard to have a chip in his shoulder and he's just too wonder-bread to emote that. Oscar wants to know how Drew was as a kid, what he liked and yada yada. Drew says he doesn't remember. I wonder if this will be the reason Drew wants to get his memory back? Oscar says Drew made a mixed tape for Kim and she has it. Drew is like: hmmmmm, I should hear it. Oscar leaves.
Sam comes back and says she'll marry him...she loves their life. Drew is now like: Um..well, not so fast, probably isn't a good idea to get hitched again right now. He thinks he needs to find himself and his memories first 'wait for me".... they hug.
Jason talking to Sonny about finding the Russian connection. Anna comes in-- and Jason asks Anna about the flash drive in the disco ball ornament. She says she'll get it for him. Leaves. Jason says to Sonny he thinks Drew can remember on his own. Anna can't find the ornament at the park, she wants Jason to come there and help her find it. When he comes she says "it's gone"!! Jason tells her what was on it. She's all "OMG"!! Then we see the empty ball on someone's desk--BUT WHO'S DESK??!! Jordan's? (that would be too cool if she was the boss!!) or is it Kim's?? OR Dr. O's?? Hmmmmm
Maxie and Lulu talk about the Feed America drive. Bobbie says they can have it at Kelly's. Sort of a weird segway about hunger but must be a PSA thing they are doing this month. Maxie had on DRAMA

RED

lipstick geesh!