You mean I get DOUBLE Presents this year???
This week flew by--- I have been busier than ever and it seems like December is evaporating! I'm still trying finish the 2017 Awards! I wonder if that will ever happen.
So! I think I'm going to do this a bit differently this week-- let's see how it goes!! I went to a giant Christmas party last night, I"m full-- I'll probably be full until January!
In the interest of time, I'm doing my old stand by snark-o-wub -- and if you want more in depth summary, you can check the posts I did this week. A LOT happened---every day was very chocked full.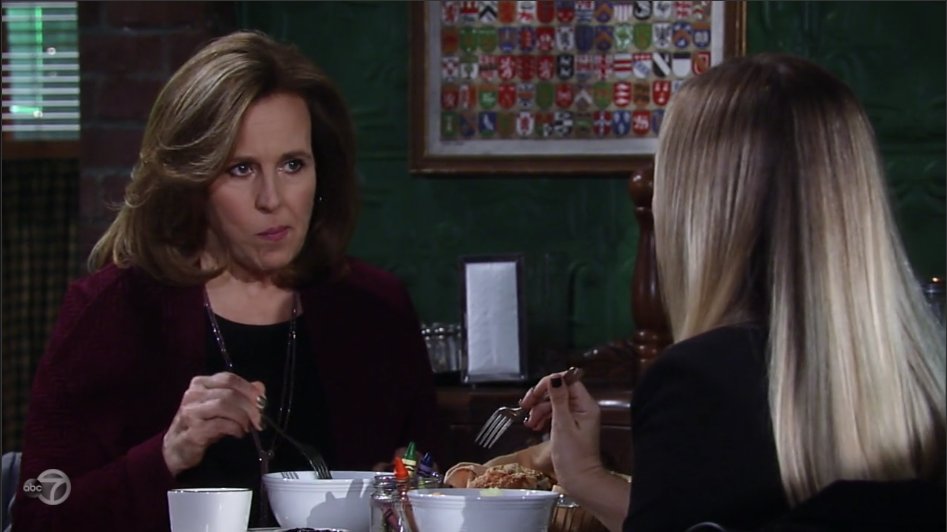 Ok, so...let's see... you're going to be a reporter now?
Yep, and I just happened to find a box of OLD ballots that will prove the Mayor's race was rigged!
Hmmm, interesting.
Yes, yes it is and the best part? Felicia will be around more!
Oh, do you think I'll have to invite her to my wedding?
That's right you and Kevin!! When is it?
Christmas Day-- everyone is together all ready, and we can eat candy canes and drink egg nog. It'll be great. This fruit is awesome!
You said it.. (munch)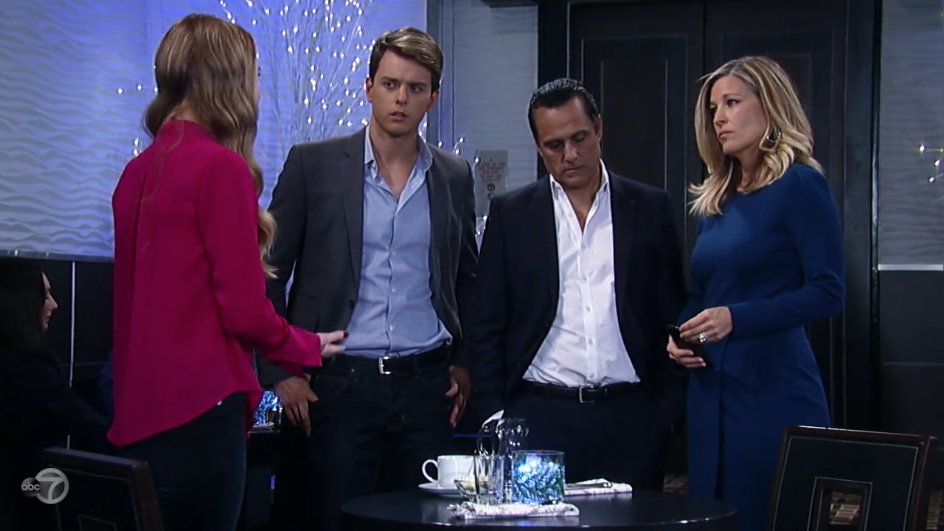 Holy, crap---Carly, please tell me I'm home, dreamin' ok? "
Nope Sonny, this is real life...
Oh..crap. Us Corinthos and our super sperm (shakes head)
Do you have something to say, Mr. Corinthos? (smirk)
Well, you're probably gonna die, but... you know, you be you..
Hey! She is carrying my child, so please respect her.
Hold me back, Carly....hold me back...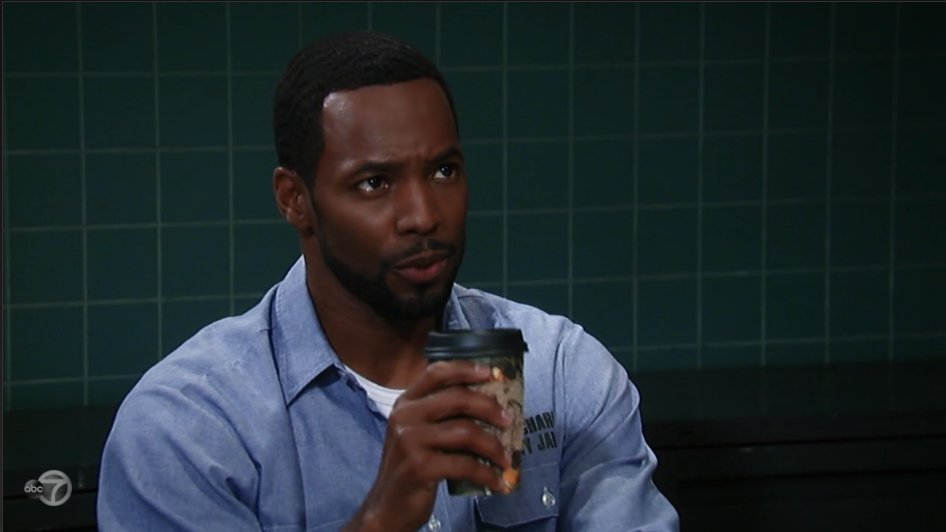 I am a noble warrior you know, fighting for my almost-dead wife's ravaged mind.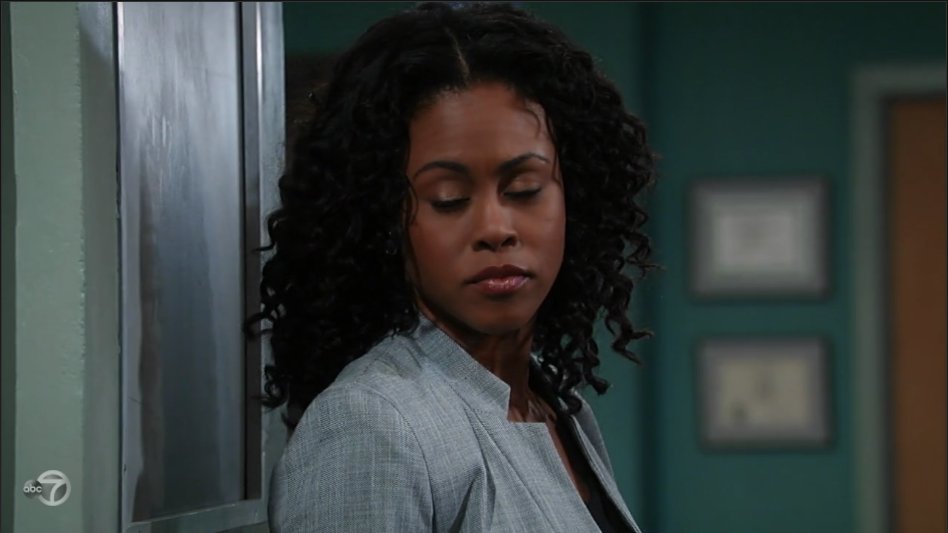 Yeah, whatever, Andre. Just eat your sandwich.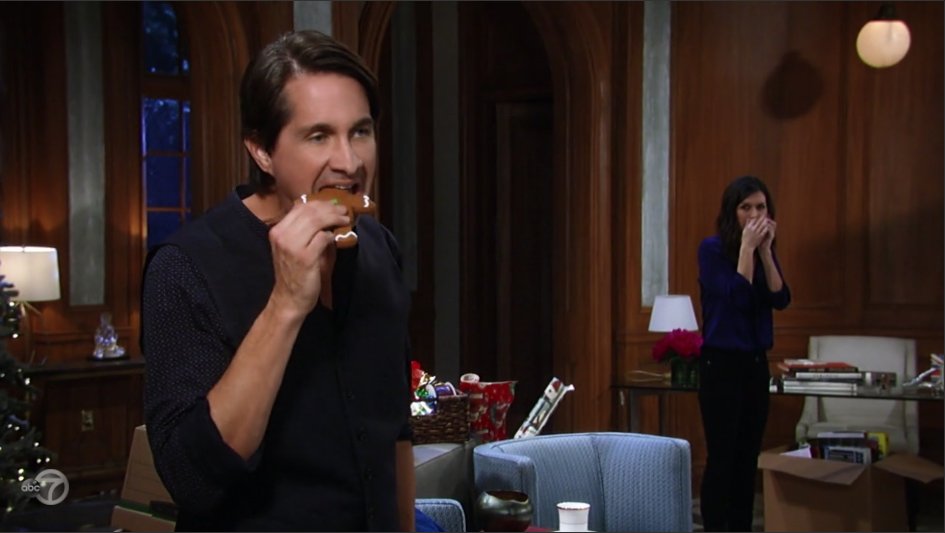 OMG.. these are so GOOD!! You make these? I really want more-- they are great!!
Stop hogging all the gingerbread...you might be living here but you can't just eat whatever you want whenever you want.
No? Welp....here, I'm having another one. Can we make out soon?
Only if you brush your teeth!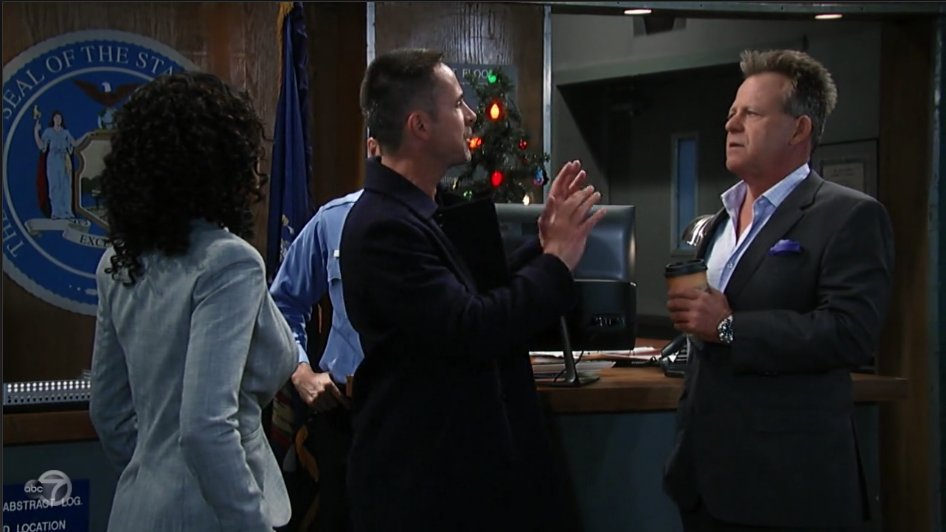 HEY! You coppers are all alike!! You're mean...and you push me around!! I'm Julian Jerome! I demand answers, I demand to see my lawyer.....Oh there you are.
Calm it down, Jerome..
You see what they did to me? Look at this nail! Broke it on the way over!!
Look, you big baby, you are no longer being charged. You're free.
I'm free? Like you know.."Sonny Corinthos Free"??
Yep... just walk on out.
DUDE!!...Now, let's go buy a bar!
You want to go just buy a bar. Really?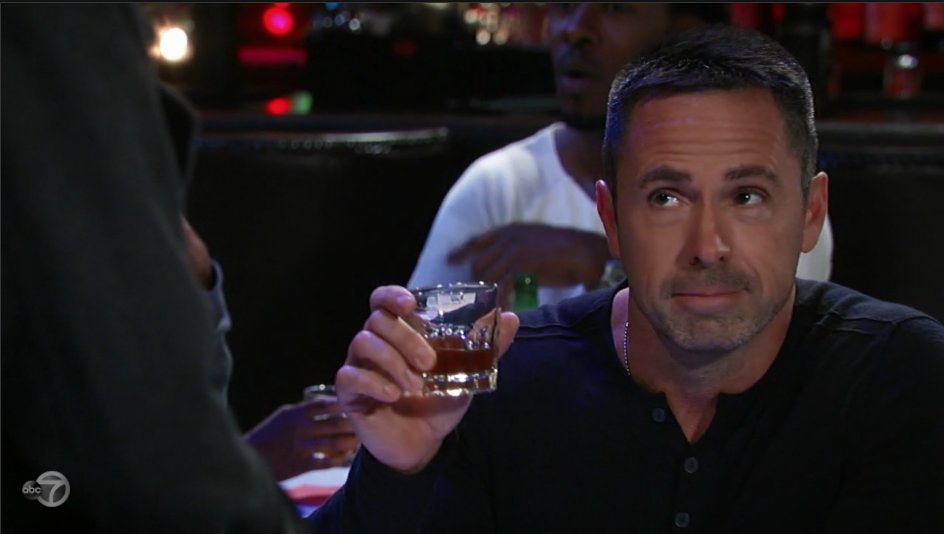 Yes....yes, I do!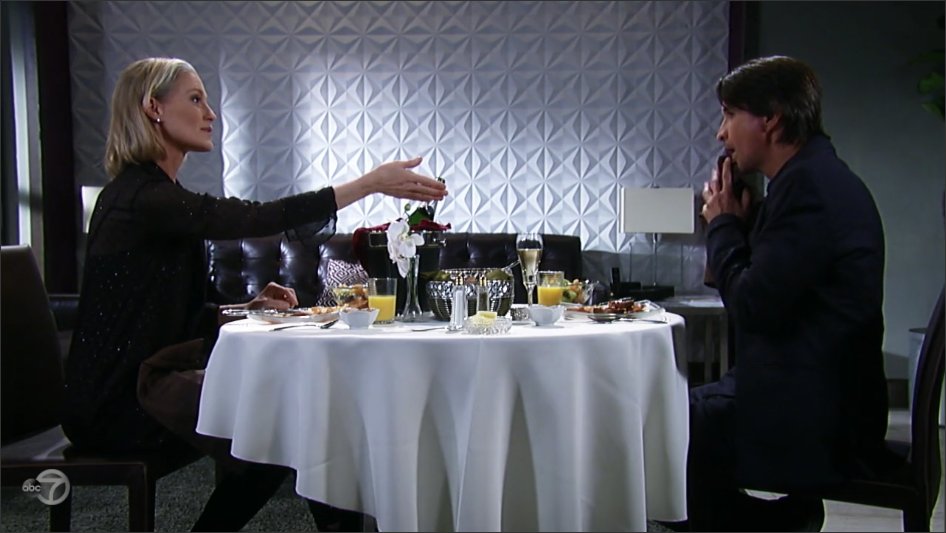 Here.. let me have that.
Why? It's a spoon.
Yes, but it will take more time.
Haven't we wasted enough time on this story?
Yes, I'm a huge drug dealer and I'm looking for a chemist.
Like...Breaking Bad-type chemist?
Yes.. I guess so. But let me think about it for two episodes and I'll get back to you.
Sure. That will be fine. I'll be at Anna's eating her gingerbread.
My goodness!!
COOKIES, they ARE COOKIES!
Sure they are.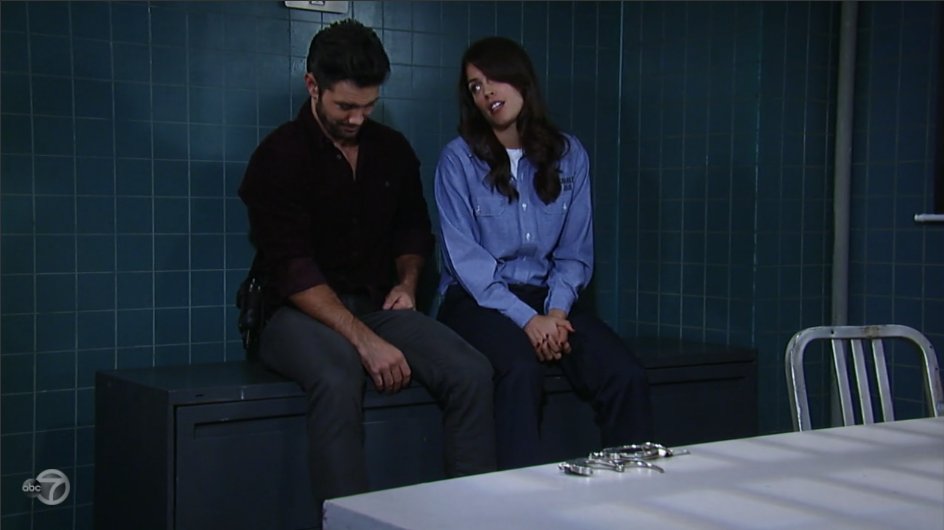 Yeah, so seems like I never should have left..
They made me do a story about a man-blogger.
Yeah, I saw that. Sorry.
Well... Maxie is pregnant now, so I might get more to do...
Maxie's pregnant? Don't let me near her, ok?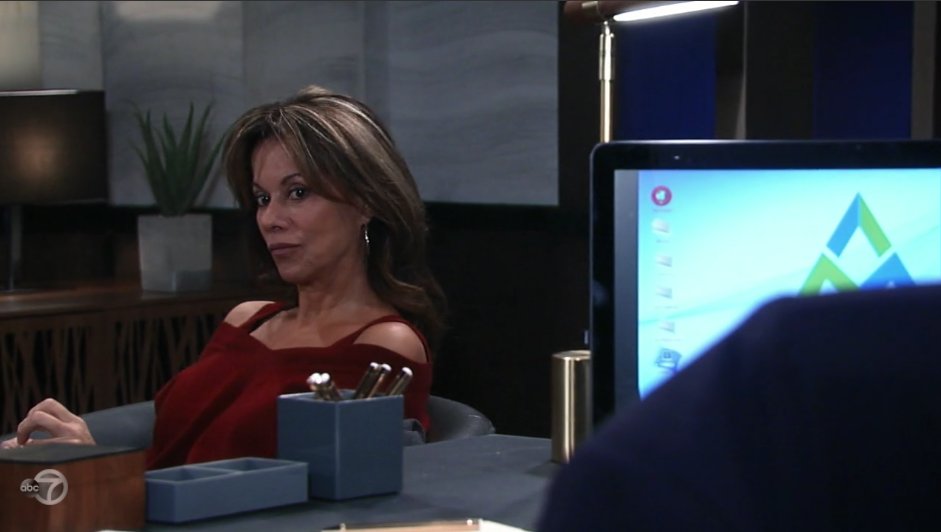 Well, Drew...guess what?
I've been living as a man I'm not all this time?
Well, yes but...something else...
Oh, I know... I have a son I never knew about...
You do?? Oh wow...no--that's not it either.
Huh...umm, I have to give the motorcycle back..
That and...you aren't really married to Sam.
I'm not?
Nope. So...get busy, you've got a lot to sort out. Don't forget to call the IRS..
Oh hell.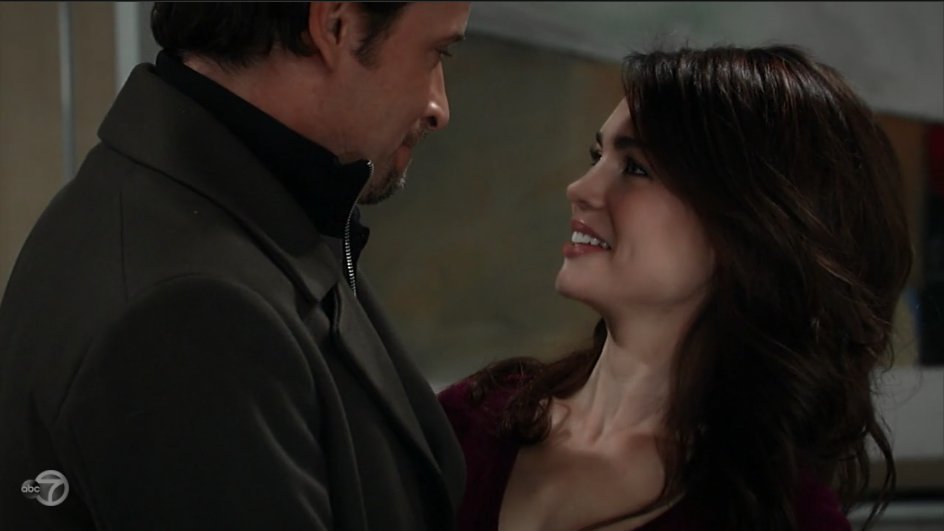 Yeah so BEST HOLIDAY EVER!! I'm so happy!!
Yeah...well...you might want to dial that back a little bit there...
Oh, Franco! Always so negative-- we are so happy and you are such a nice person now!
Um.. well..see, about that....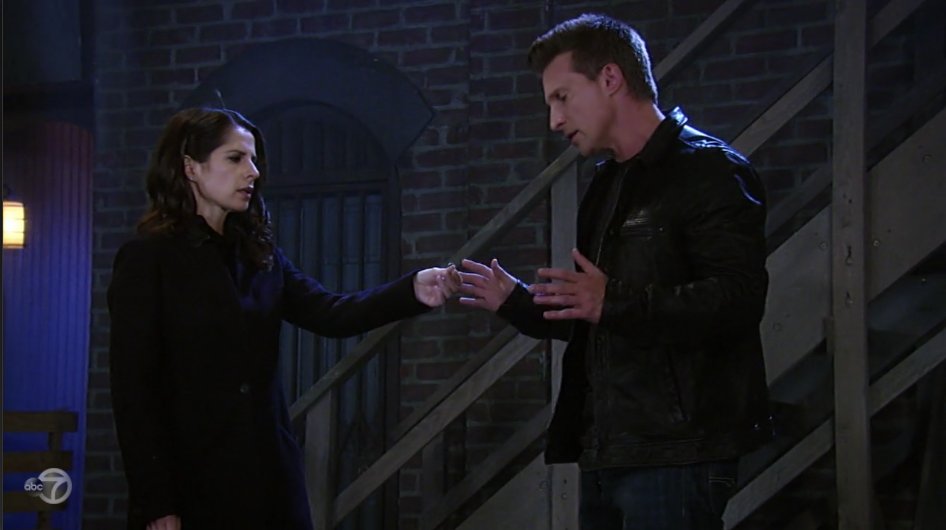 Here...it's Lila's...take it.
Nope--NOPE NOPE NOPE
I mean it, take it.
Look-- it doesn't fit me!
I know that, I meant take it back and ..I don't know...
Sam, listen...just
I can't hear you :lahlahlah:
You can too hear me
I can't, my ears only pick up Drew's register now.
What?
Oh, god... nevermind.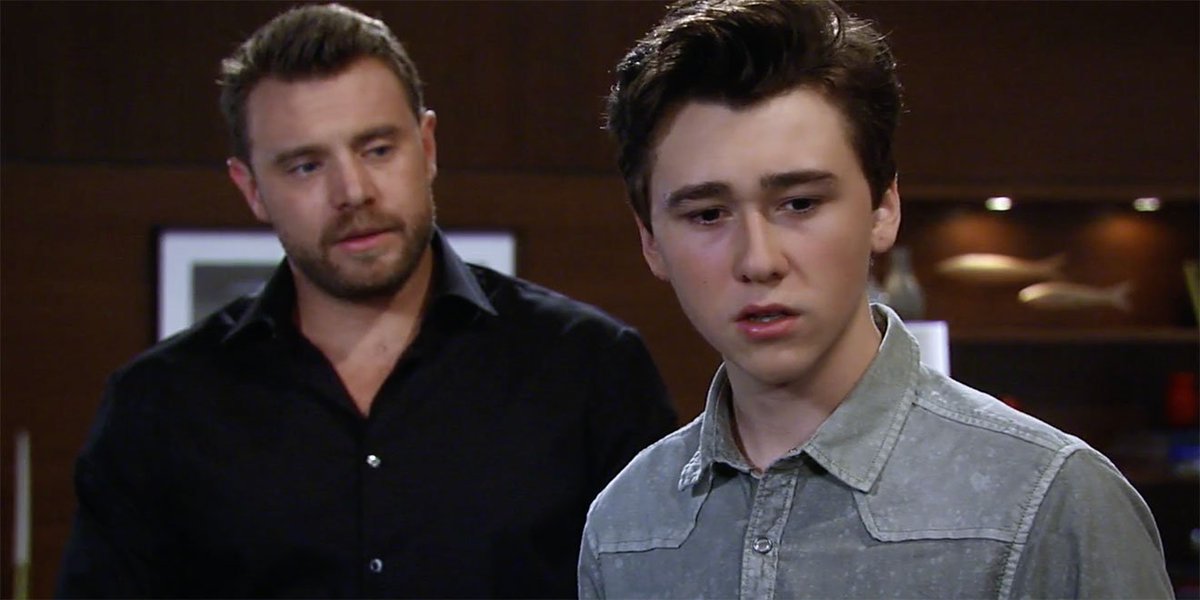 So.. I'm here to talk to you...son.
Yeah.. about that...I'm feeling kinda sick right now and my homework is due so...
Don't you want to find out about me? Weren't you looking for me?
Well.. I guess so but you know..um... hey do you smell something burning?
No. I think we should talk about our relationship
Sure..but tomorrow is my boyscout meeting and Saturday I wash my hair so... (runs)
NUTSHELL:
Sam and Jason had another AWESOME dock encounter --one that almost ended up with them both spontaneously combusting. And I KNOW there's all Killy and JaSammin' going on but this was just a powerfully heartbreaking scene all around. You love new guy you thought was your old guy but then morphed into a new, more mature and less-wreckless guy and...yet... There's that sizzle factor! Sorry, you can't deny good chemistry. Kelly and Billy have it but-- not like she and Steve. I compare it to Brenda and Jax vs Brenda and Sonny. One's good for you, makes you feel great and makes good choices. The other? Well, we all know what the other one does. Or at least I hope you have had that once in your life!! This is totally soapy greatness right now.
Charles St. renovation: Nice-- plus the Mayor story will be revisited and Lulu isn't harping about Charlotte or having another baby! Win-Win.
Monica is in so many scenes, it's just warming my damn heart. She talked with Ned, Michael and Olivia about the stock situation, had a good chat with Sam and met Dr. Kim. I'm pinching myself. :twirling:
The Drug story remains the slow crawler here. I mean, how many meetings can Cassie sit at? Think about it...since being on screen she's sat and talked to Anna and Finn about 3x, sat and talked to Finn about 5x (including in the exam room), snarked with Nina 2x and met with Valentin 78x. COME ON AND HURRY UP ALREADY !! Get some people we know addicted, show some man running a fast food chicken joint!! Launder some money already! This is going to turn into the god awful slow burn of Olivia Jerome soon.
Julian buys a bar? Hmmm, well, I guess if he's off and signed his contract, may as well have him doing something interesting. Perhaps that's where all the drug money shall be washed? Hmm??? Now there's an idea.
Friz Fans saw Franco finally fess up (see what I did there?) and the fall out will be coming next Monday. I can't see it really making a ripple with them though. What else are they going to do?
I liked Britt visiting. She's going to jail for helping Spencer and the fake kidnapping (I think) and it's like :really?? After all the stuff everyone has done, it's this!!?? I was glad Nate visited but boy, I really wanted her to see Brad.
Finn and Anna surprised me. Like I said, TR isn't coming back soon and looks like Duke is dead so...why not? She needs some fun and light-- they were adorable during the wrapping scenes. More please!
TAKE AWAYS:
**MOST IMPORTANT** Andre said that Drew's memories can be restored but the procedure is hidden in something he gave someone 'he trusts" That would be Anna. It's the disco ball ornament and she's taking it to be hung on the community tree downtown. Whoops.
~~Julian is free, not going to be prosecuted.
~~Laura and Kevin will get married on Christmas
~~Lulu found the old Mayor Ballots
~~Nelle is smugly enjoying holding her baking baby over the Corinthos' Clan's heads
~~Drew has a hell of a lot of paperwork to sort out regarding his life.
~~Kiki still doesn't have a lot to do
~~Julian bought Charles' Bar
There was a tweet about Sam that I bookmarked this week that made a lot of sense to me. This is by Trish:
She loves her life, but that doesn't mean she doesn't love the life that was taken from her.
Ok, that's it... hope you have a good week. It's going to be another really busy one for me and it's the 'end of the month' paperwork again on Friday! We have some beautiful snow here--looks very wintery fairyland!