Kiki has her Nurses' aid certificate. Ava tells Kiki that Avery is spending the night at Ava's. You know THAT's not gonna last long, we know that.
Carly and Sonny-- BLABBERMAMABLABBERDADA OMG, these two. Carly's mad Sonny cooked for "her lawyer". Martina is like "I quit"!! They yell, Sonny mentions Jax..Carly gets all bitchy.
Nothing new.
Jax... Martina... TIT FOR TAT
Carly leaves. Martina says "You can go after her" Sonny says: I don't go after anybody, not even Carly.
okay then!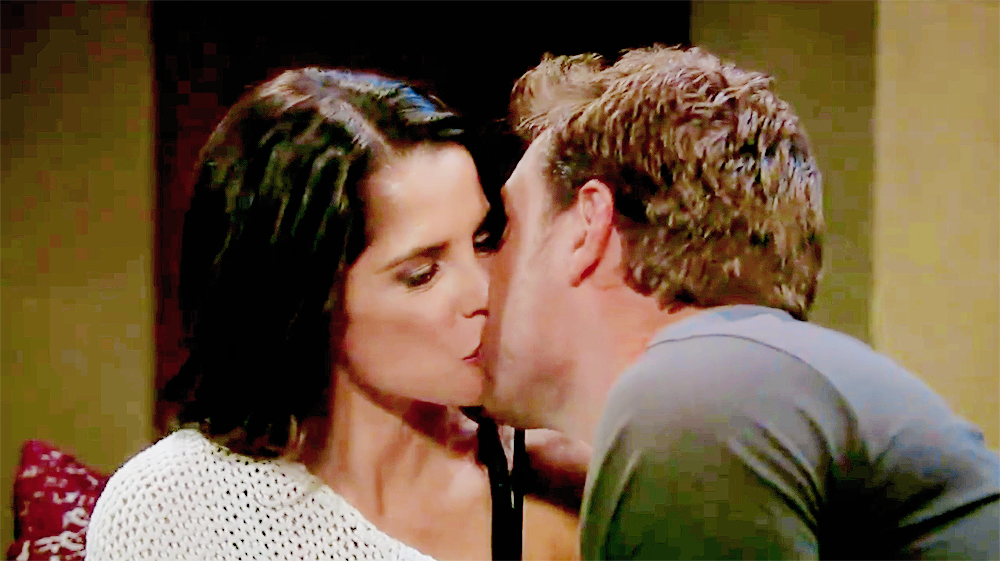 These two are boooooring lately. I know shippers love when their couples are all happy but-- eesh. Maybe the stupid Chimera story will put a fire under their butts They are having Chinese Food and Beer...no kids in sight. He gives her a VINTAGE motorcycle jacket.
Nina is still yapping at Valentin about Anna. Later, Anna walks in--I think it's her, she has black on but you know GH, could be switched up. NO idea. Don't care.
Guess it's Anna. Nina tells her to go away and that watch "you gave him is a spying device" and Anna of course doesn't know about it. Val walks in and yells at Anna 'What the HELL are you doing here"??
She tells him about Alex (She should have BROUGHT ALEX with her!!)
Later, Nathan tells Nina about Alex. Alex was taken away by the WSB. So is this the end of the story? How stupid--the OMG.
Helena was in Jason's livingroom as a hallucination after he had sex with Sam. "I warned you" she said.

No Robin today. IT was SUCH A FILLER SHOW. ugh
NEW RATINGS LOWS for DAYS AND GH: Soap Opera Network Read it and weep!