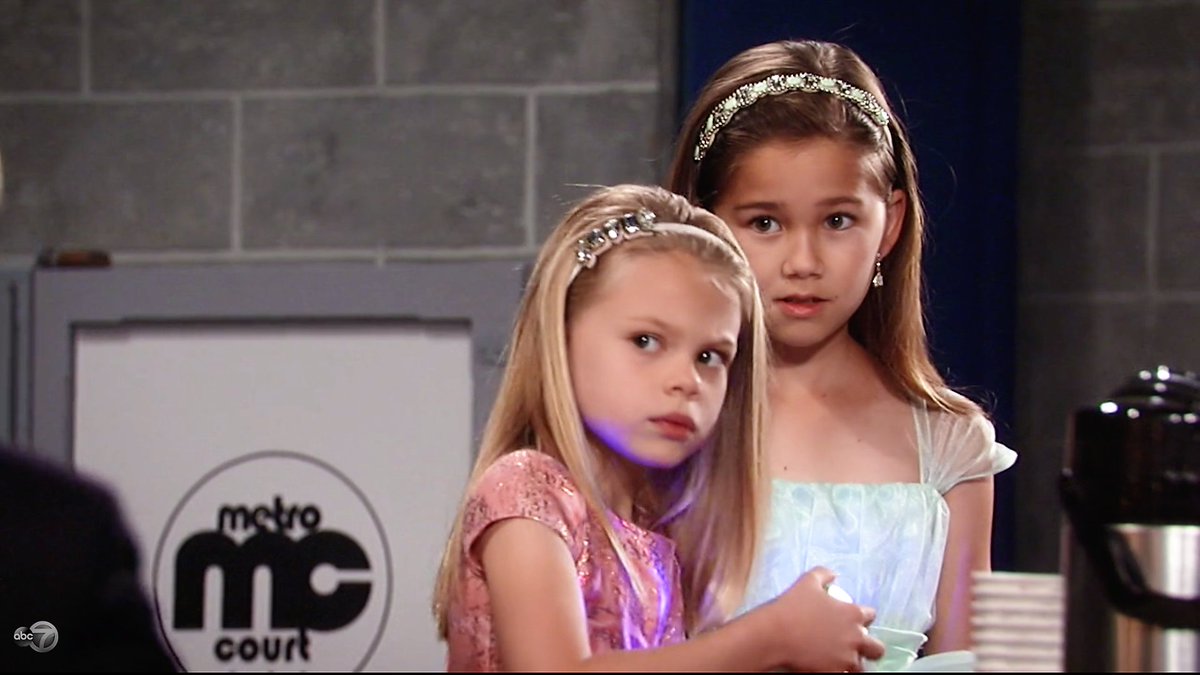 Oh, Just set that thing off already, will ya?

Well, it was a weird week for me at least. I watched Mon-Thursday then didn't see Friday's show until Saturday. FF really helps--lol. Sometimes I think all the commercials are just making the show seem to drag during the live watching.
WINNING: *Most of the acts-- the actors put it out there and for that, I applaud them. I wish more were actually in the variety show but I'll take what I can get. *Krissy--Valerie chem test. Sure it was a Burt's Bees promo but hey, don't care. Just get them on more than 2x a month and maybe we'd have something! *Mario was a decent addition. Cute, did the red carpet well. *Helena-I'm glad she's an illusion. I do wish she would be in full on Kabuki Makeup however. Give her some more creepy :) *Valentin singing and playing piano because I had no idea

LOSING: *Not having Robin for the actual Ball. I get that she's Pregnant but she was on at the airport. Put her in there. I was hoping she'd have her baby during it. But...GH. * Too many damn BREAKS between acts. Used to be the NB would be a day or two with almost all acts. A break here, there. Now it's all break and one act. *Not having Lucas and Brad there. It's the one time I could count on seeing them together *Double Ditto for Alexis and Molly. Um, Krissy was in the show....? *Mac should have been there to avenge Mr. Marbles *I was sad Nina wasn't her usual fun self on the red carpet. I get it was part of the story line but I like her goofy when she's interviewing. * Nelle the Kidney Princess-- because zzzzzzzzzzz.


Let's talk about some other snarky stuff, shall we?



LULU's DRESS: Dear GOD--come on! LOL.. we didn't even wear this kind of maternity tent in the 90s! There are so many great gowns for pregnant ladies out there. I'm sorry but it was a funny distraction. Like, REALLY funny. The material and color were gorgeous but--hell, anyone could have been hiding under there!



NURSE AMY:

She does have a great voice. I'm sure she's a good actress--but man, can they write her LESS ANNOYING, please??? And get this--she's going to have a story line now. Stalking Nathan or some such non-sense. It could be interesting if they did a stalking thing right but I have NO HOPE. None. Zippo. It will be a filler until Ms Storms decides to get back.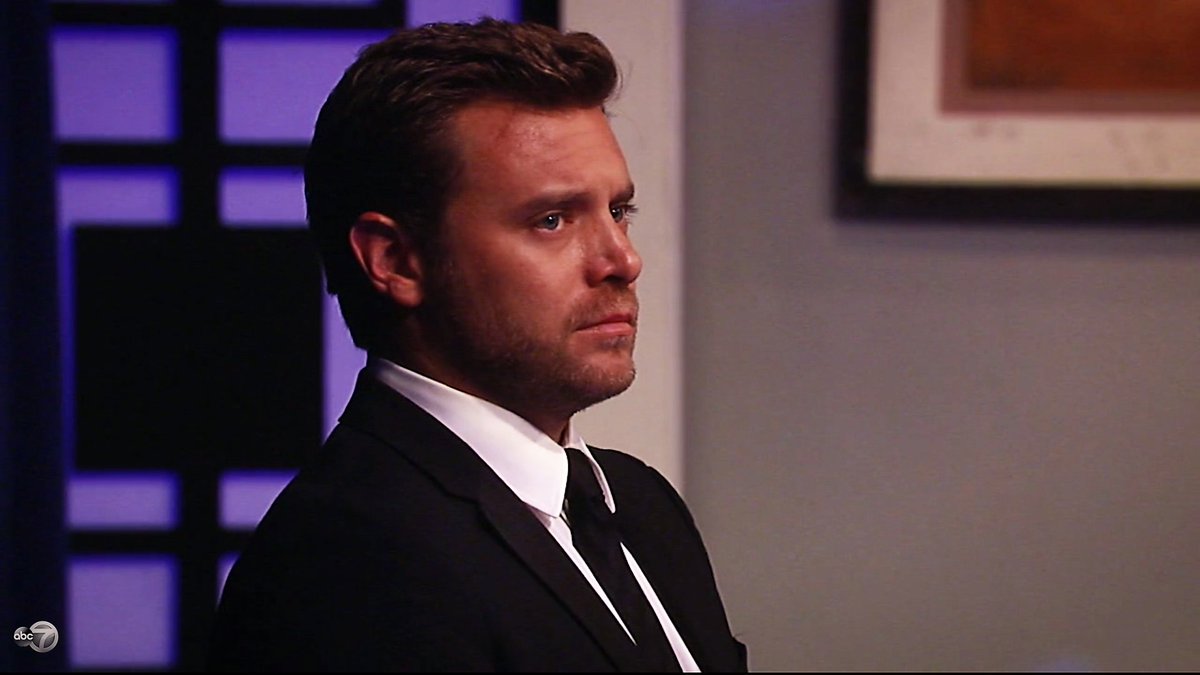 I looked, and I found no less than 10 photos of THIS EXACT BILLY FACE.
THE CHIMERA: What a terrible story this mess is. I can't even begin to explain it all. Jake wandering around like a zombie, staring at that damn can for DAYS ON END is not good TV. BM sure seems to think this is stupid too, he hardly even tries anymore. The Helena will reading was over a year ago. In all that time we saw Jake being a little creepy for a few weeks at the start of it all. Then he WAS GONE for almost the entire rest of the year! Now all of a sudden it's BOOM! Here you go. If they were going to have this story get some life, strange stuff should have been happening for awhile. (and I'm not talking that stupid scarecrow) It's just all-- not very well planned or executed.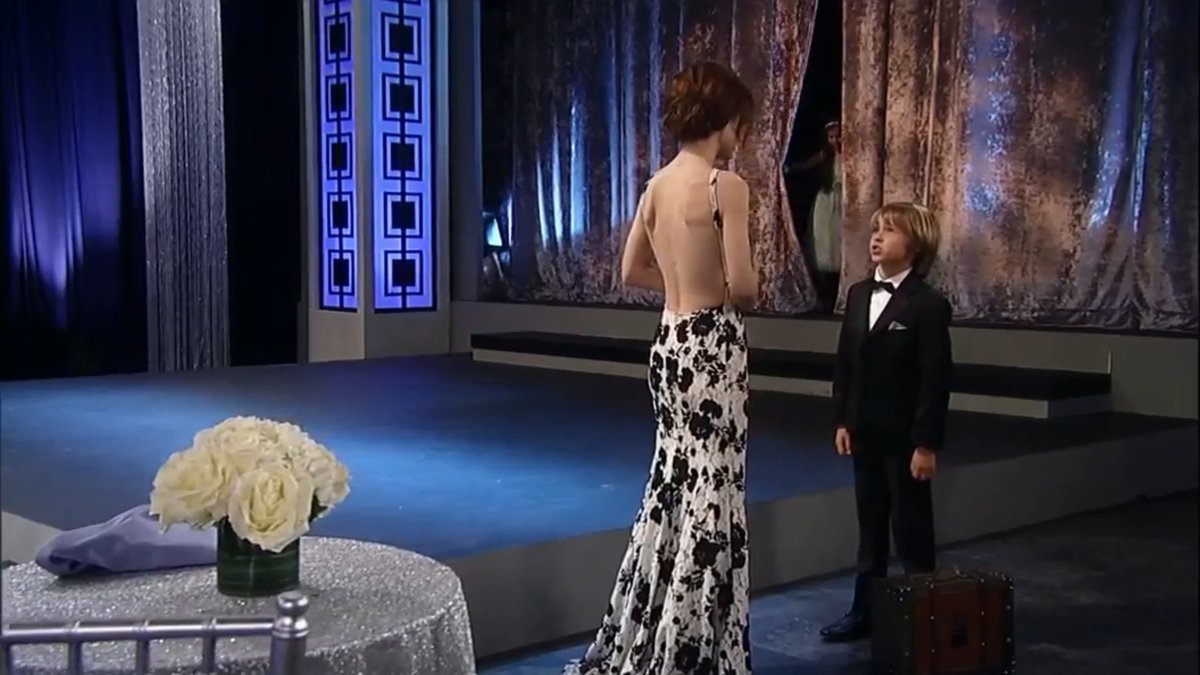 BACK ENVY:

Oh, you have NO IDEA how I've wanted to be able to look like this in a dress!! In the 70's Cher was my beauty idol. Think about it: a tall, olive skinned beauty with long long black hair compared to...well, Cindy Brady with short-waist. LOL Anyway, it's why I'm giving Liz best dressed. Love the print and oh, that back..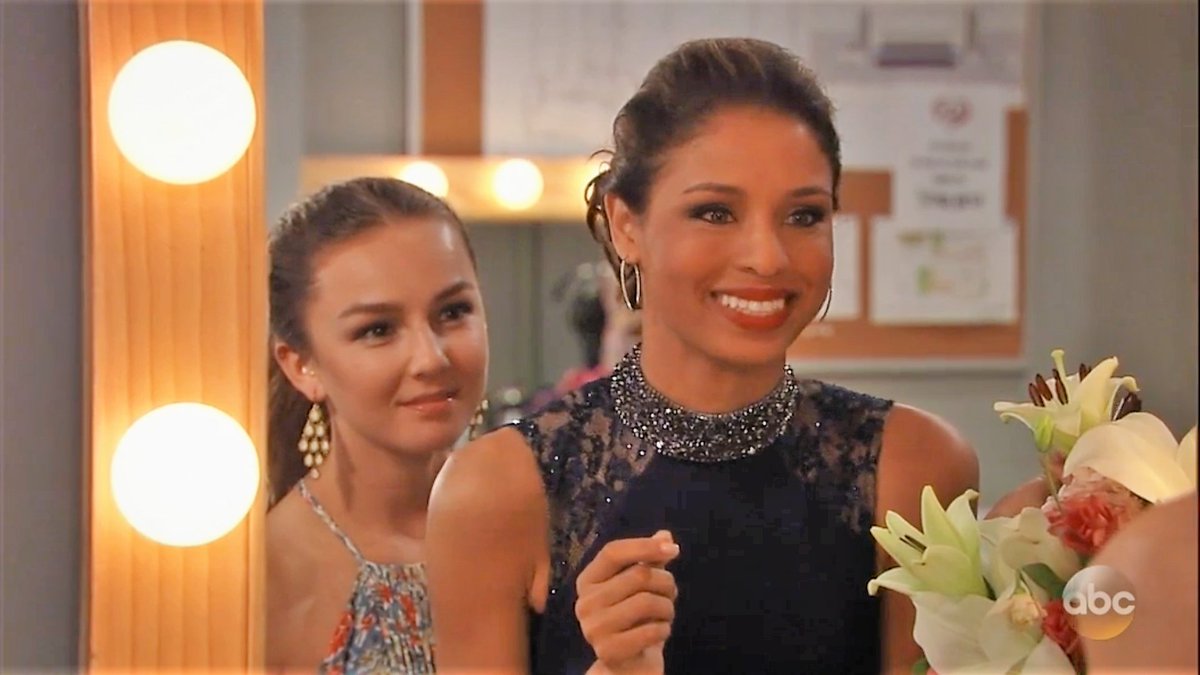 YES. I'm not even a Valerie fan but lets get some people under the age of 40 that have life and maybe an angsty story.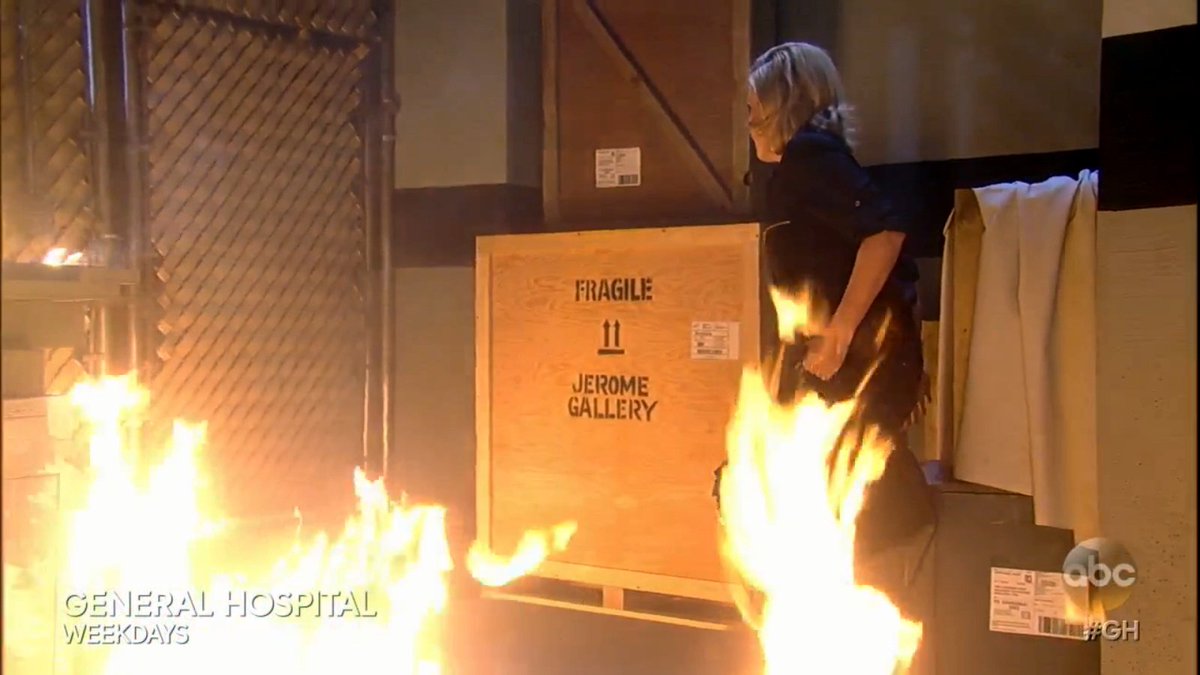 BEST OF THE WEEK: (acting, not story)
And Finally: Give Maura West ALL the awards. She was superb-- and acted the hell out of that scene. Carly and Sonny being all "you do anything to protect your kids"--like they don't do that lol. Like MORGAN never switched Michael's meds. Like Carly wouldn't claw some chicks eyeballs out to save Michael or Joss. They call him "little boy" AHAHAA. But--that's not the point. Maura even got visually SHOOK in that scene..sweaty, pale. Perfection.
Don't get me wrong, this story was ill-conceived from the get go. Having Morgan go through his bipolar story, at least there was a purpose. Having Ava switch the pills out turned it into one more damn plot point. It's taken since Oct to get to get here. Was it worth it? No, because Maura West could have had way better stories than this. Hearing Sonny's hate spew out for yet another time--could have lived without it, thanks.
PS. Ava's get-away jump suit was way better than her ball gown!
The lantern was a good touch but I wish Ava would have used the gun and mowed Carly down.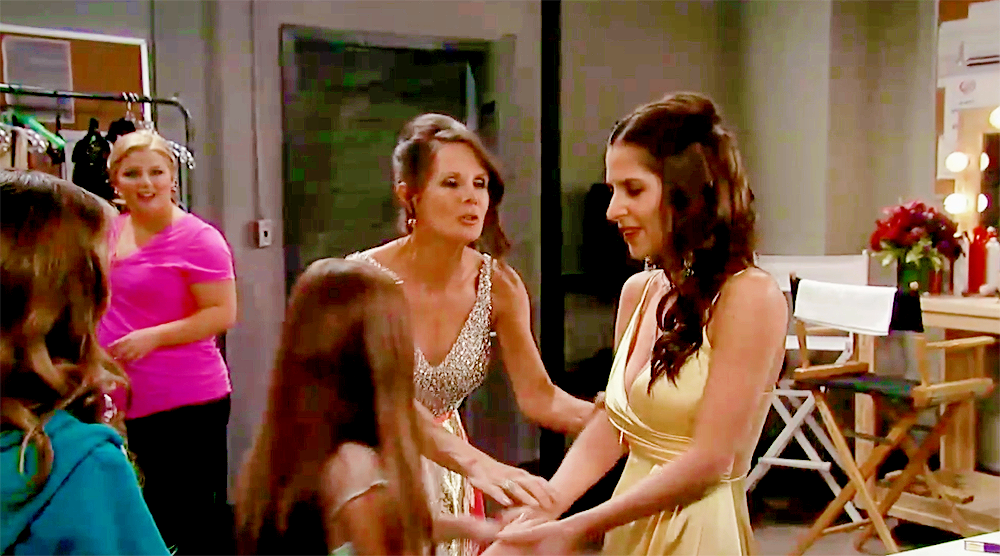 Ok, MONDAY'S SHOW is a repeat. Not sure which one but if I were you I'd enjoy the Memorial Monday. See a parade, hang a flag--thank a vet, eat some picnic food.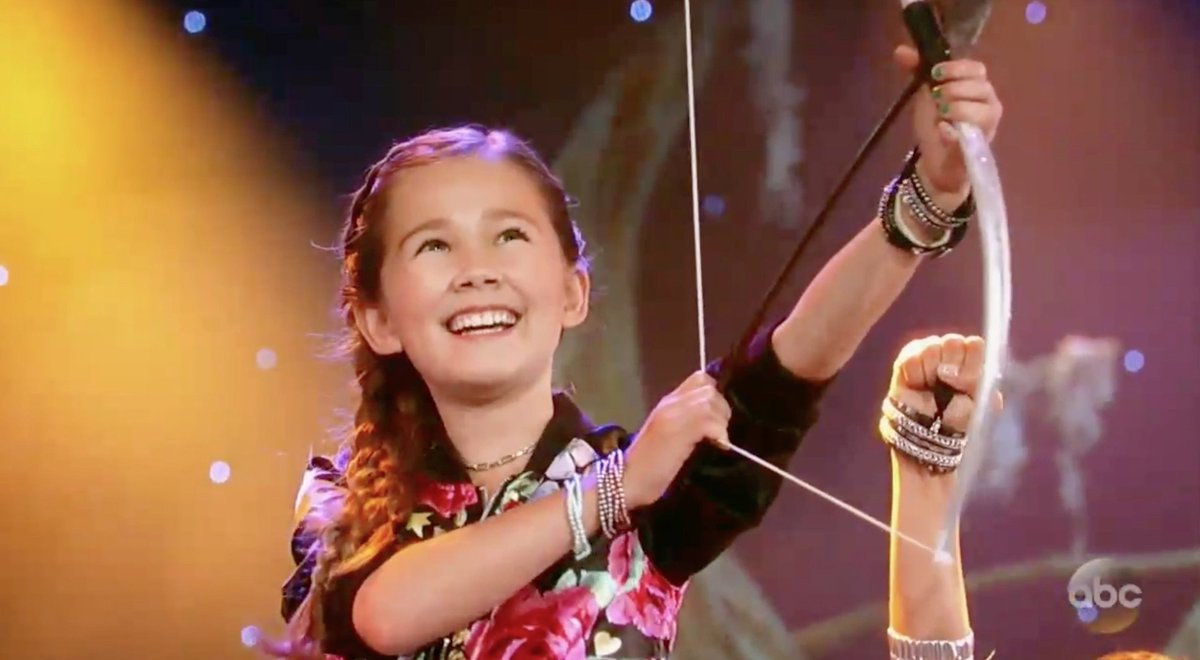 What did you think of the Nurses Ball? I am happy and grateful we still have it. I would however, like to see it done up the way it should be!