Hospital: Michael and Sasha in the elevator. She tells him to stop being so nice.
Finn and Willow. Finn says he's sorry his brother is such an idiot. He thinks Chase told her the truth? WELP that's a no.
When Michael and Sasha step out of the elevator, Willow is there.
Portia and Trina talking about Trina being nervous to walk home. She's also worried about her mom a lot. FLASHBACKS to Jordan telling Trina about Taggert. MORE flashbacks.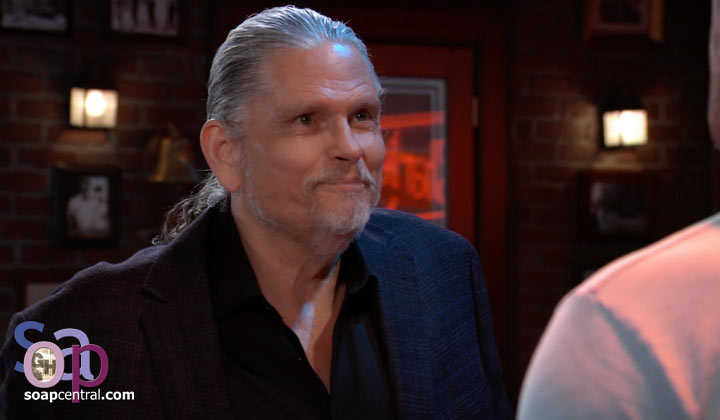 Metro: Laura is eating, Carly asks her what is up. They talk about the custody hearing. WHY AREN'T WILLOW AND MICHAEL MARRIED YET? I mean?? Wasn't this all about the custody hearing? Nelle flashbacks.
Then Cyrus comes over an snarks. I had such high hopes for this character. YAWN
Docks: Sonny, Curtis and Jason talking about what TJ remembers. FLASHBACKS GALORE ..More Flashbacks.
Curtis wants Cyrus dead.. and Sonny to do it. FLASHBACKS to the shooting.

PCPD: Mac is investigating the whole thing. He tells Jordan what TJ remembers MORE TJ FLASHBACKS! ;..More flashbacks.

Later: Mac realizes something is fishy with Jordan and the whole kidnapping story.
Sorry about the blog but the entire show was a bunch of flashbacks. I mean it was painful
TOMORROW's CLASSIC EPISODE; Jurtis Wedding
NEWS BROKE IN LAST 10 MIN