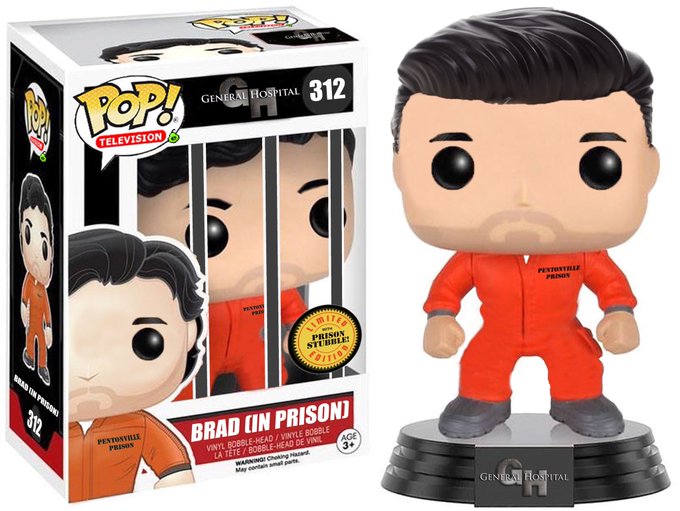 LOL. Parry Shen put this out there.. :) (not real but I wish!!)
Aw Mike...Steve Burton did a great job in that scene. They talk about Mike's condition and if he would want to stay on machines.
YOU NEED TO WATCH THESE SCENES ... So good. Both Maurice and Steve do a great job and Max Gail just laying there is ... powerful

Lulu and Laura talking about the party Ava is throwing. Lulu doesn't want to go.. Laura does. Nikolas comes in and apologizes to Laura and asks what he should do about Spencer. She says to go be a father to him.
Ava and Nikolas... taking about Franco. Boring.
Franco and Ava talking about Nikolas. Boring
Court House.... Willow deleted her Chillow pics on her phone. She looks spray tanned.
Nelle practicing her speech to the judge and Tad tells her to "add more feeling"
Courtroom:

Carly's on the stand. They go through her relationship with Nelle. Then Martin brings up her shooting TONY JONES --her lover/step father and going to ShadyBrook! Michael gets up. Martin asks him if he really loves Willow. Michael dances around it and says yes. Then Martin says: But are you IN love with her? He says she loves Wiley and they could provide a loving, stable home for him. Martin says that there's a darker side to Willow and brings up her getting fired by the PC Elementary School because of parent complaints.
She got a good letter from her Principal though and the hospital loves her.
Next on the stand? Nelle Benson Jerome!
One more day of regular programming I believe. I think tomorrow is it! Oh man... so sad and I hope they are back soon.
HEY! CBS is airing the DAYTIME EMMYS!! (Virtual) Must need content! I don't care, I'm just happy. Hit the link for details.