The end is here.
Last pre-taped episode before COVID-19 ...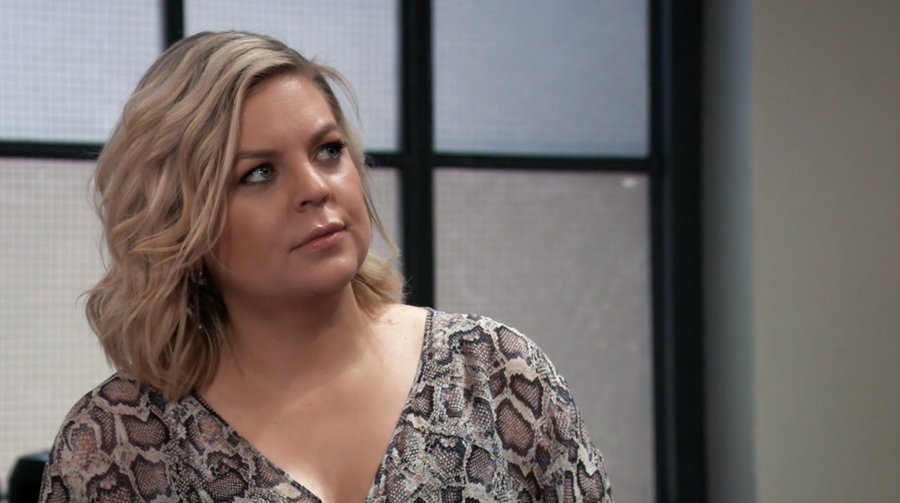 Brook thinks she overhears Olivia talking to her lover. No, it's her psychic because she can't get answers about Dante. Olivia is just upset about Dante and Rocco asking Dustin to the Dad's Day thing at school
Deception shoot: Post Druggie Sasha did good on the photo shoot! Valentin says Deception will sponsor the Nurses Ball. WELP> WHAT Nurses Ball :sobbing:
Valentin tells Sasha he's sorry about Willow and Michael getting married. She's like None of your business.
OMG PEOPLE I THINK MAXIE IS PREGNANT. And I am NOT kidding you. SOMEONE Is...and she just got dizzy. UGHHHHH and later she's not hungry booooo
Robert and Laura. He thinks Holly is alive! He thinks she's being held somewhere. He wonders if she has Luke's number. She says no but Tracy probably does. He goes to the Qs and is nice and comforting to Olivia. Ned gets the phone number from his mother.
Nelle is on the stand. Sam comes in. Nelle says how finding out Wiley was alive for her and how Julian being his supposed grandfather brought them closer together. Yada yada, objections, yada yadda. Julian gets on the stand. Diane goes through all of his charges, Mob stuff, trying to kill Alexis and the rest.
Sam leaves. Later, Jules goes in the hall to talk to her and she slaps him :"You're dead to me"
Nina comes in to testify for Nelle.
EMMY STUFF: Thanks to @BuzzWorthyRadio for listing them on Twitter