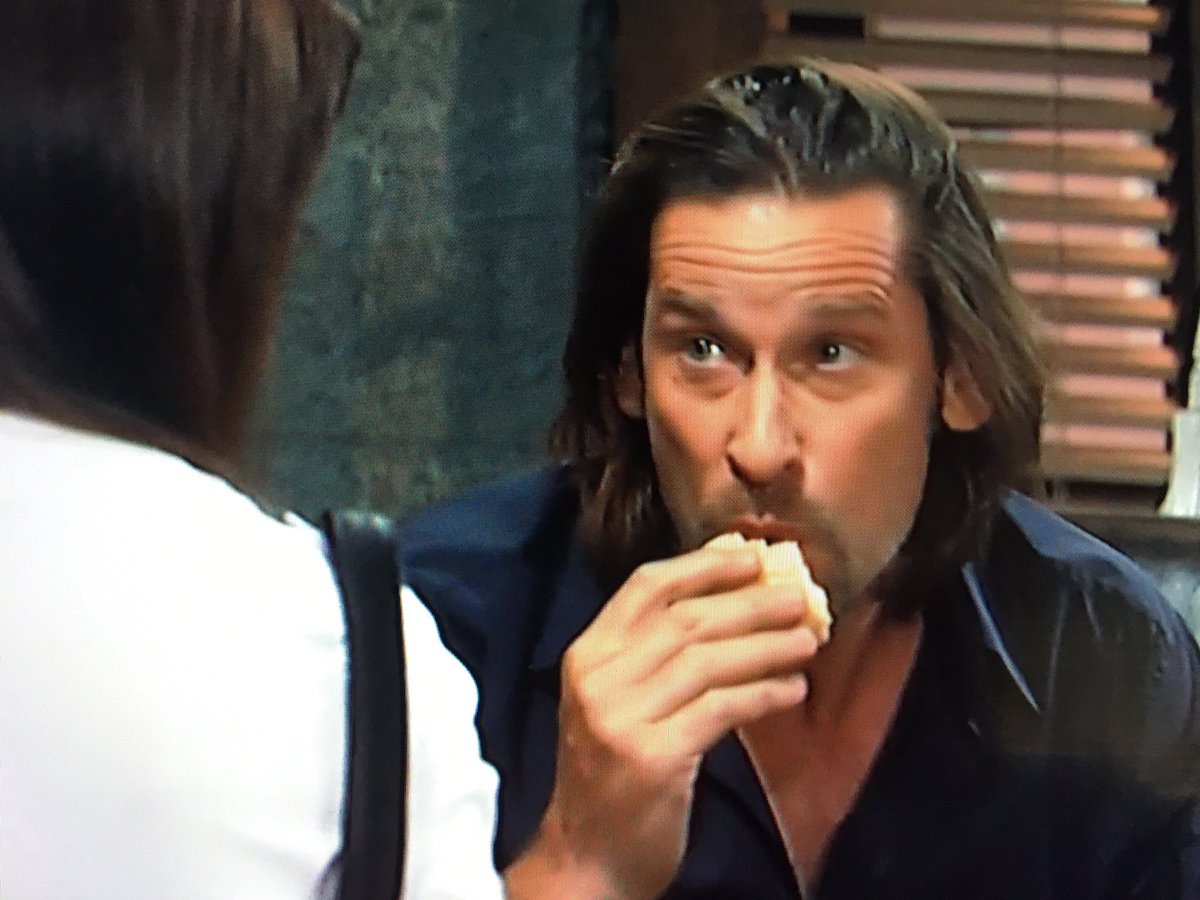 Best part of the show!? Yep.. you got it! Liz mentions that she might GO TO ROCHESTER TO WORK!! YEAH!!

Lucy and Tracy talk. The hospital can't open due to the fact that Paul didn't try to kill Bobbie and Lucas and ergo, someone else is running around I guess. You know it was Heather that did it. She said she tried to help Franco because she though he was doing the killing. I know it was her. This story is just so bad LOL
Carly still has her house!! Geesh louise. How weird. She's talking to Jason about Morgan-- and he says go back to Sonny
Julian and Sonny having the same convo for the 900th time. NELLE is going to stay at Sonny's house to take care of Baby Avery. She over heard the conversation and saw Sonny throw the Fruit basket.
Sonny goes up into the bedroom. Nelle comes in with Tea. OMG I totally thought they were going to do it LOL.