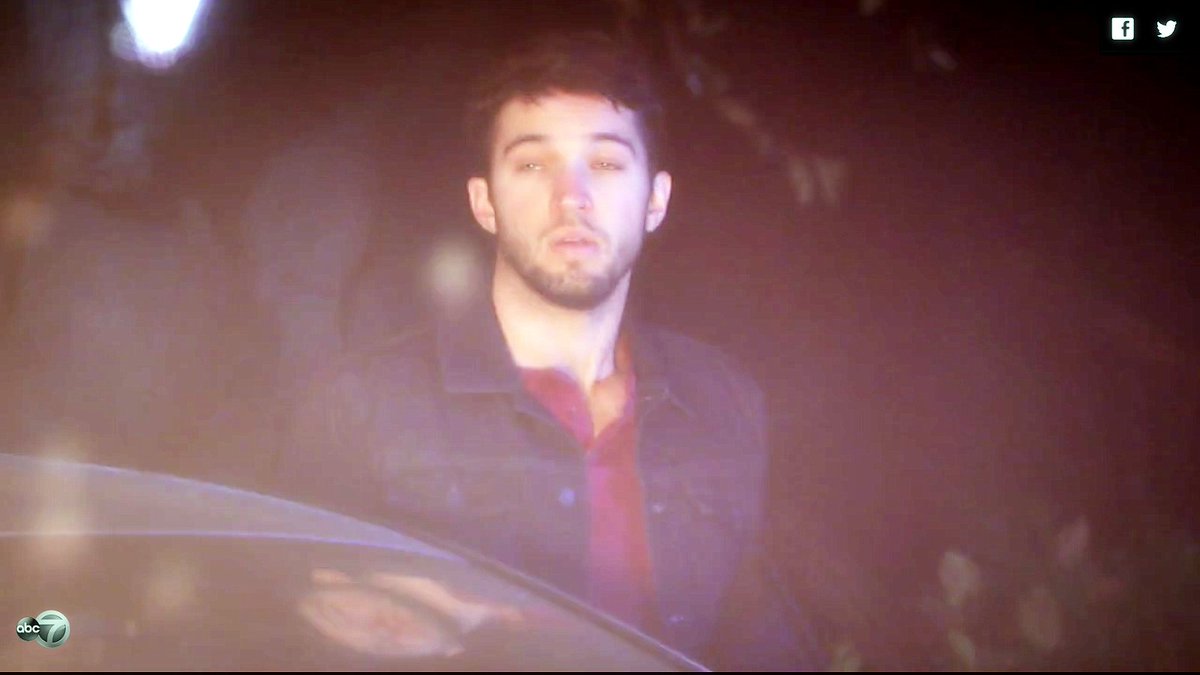 Um, is it hot out here?
I was sick all week, and watched here and there. Ergo, the blog is going to be brief and self-indulgent. Burnt Toast is on the menu.
FILLER and BEANS: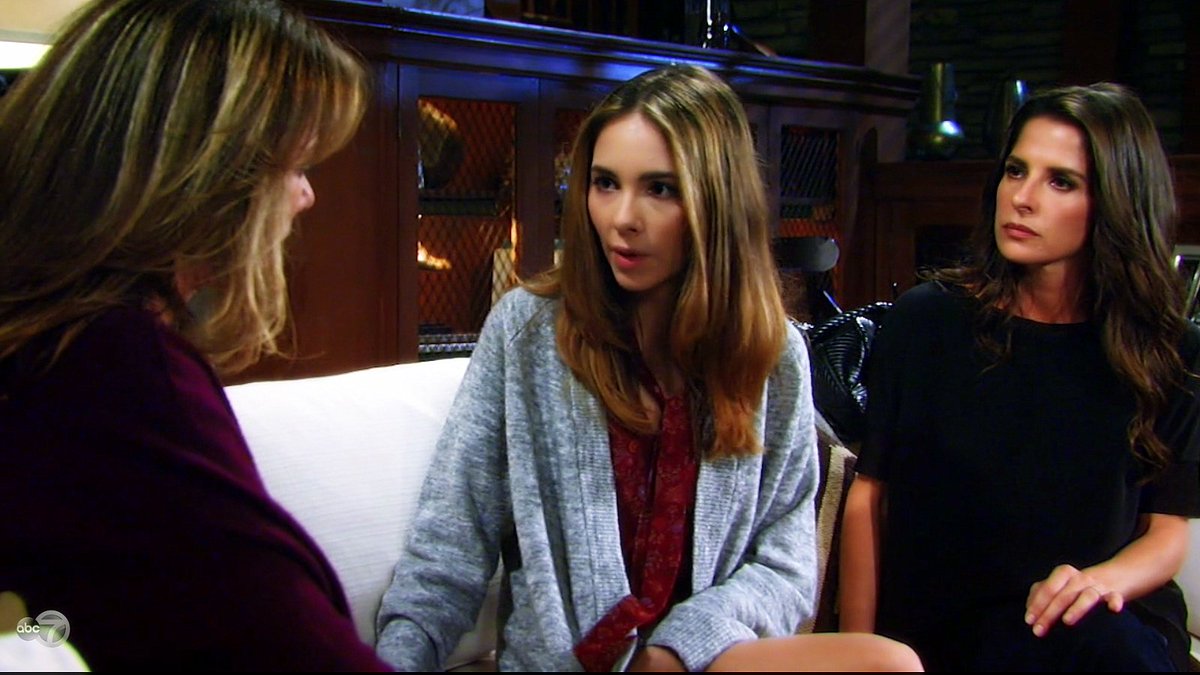 The only thing I'm saying about Jules/Alexis is this: WTF she doesn't change the LOCKS? I'm sorry but that's sloppy. Having him come into her house all the time to yap... UGH. And he's all "you might have a problem"? Welp.
Glad Anna showed up. NLG and FH are brilliant. Turning Alexis into an alcoholic? Eh..not my fave.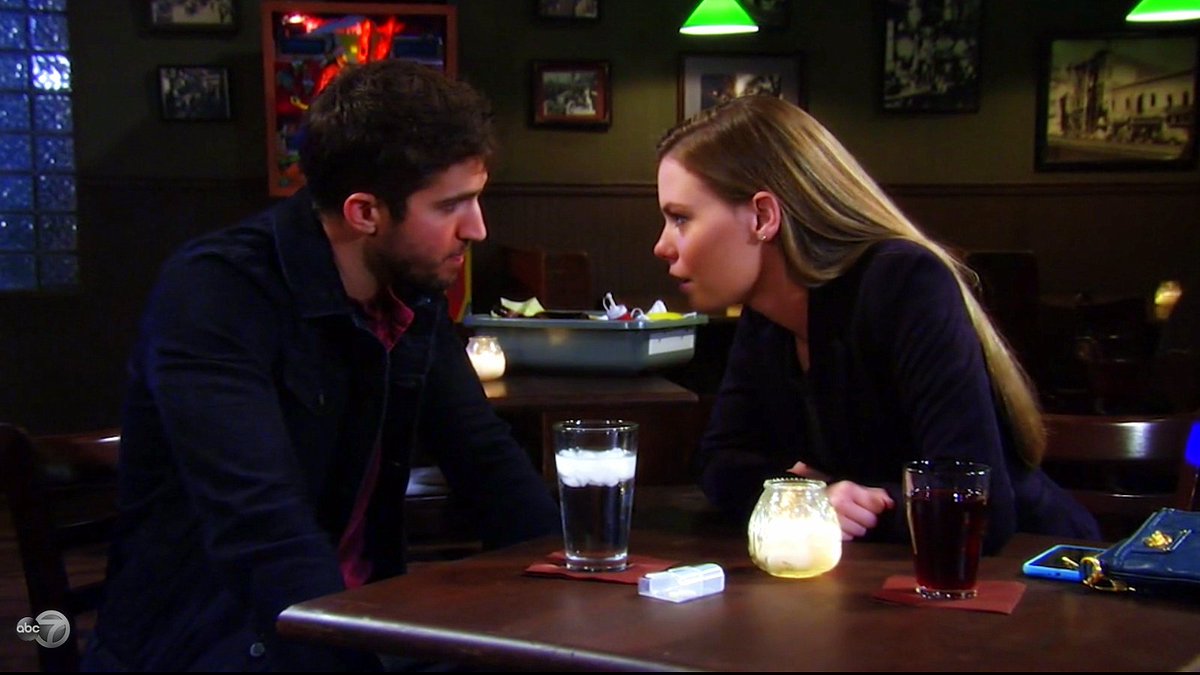 Morgan thinks it's Kiki and Dilly but it was Olivia and Nedly? LMAO. Rando Hook Up to push Morgan over the edge. Nice bait-switch. Since they are never on tho, don't care. Morgan runs into waste of space Nell at Floating Rib. Trying to make her relevant I see. Good try but--nah.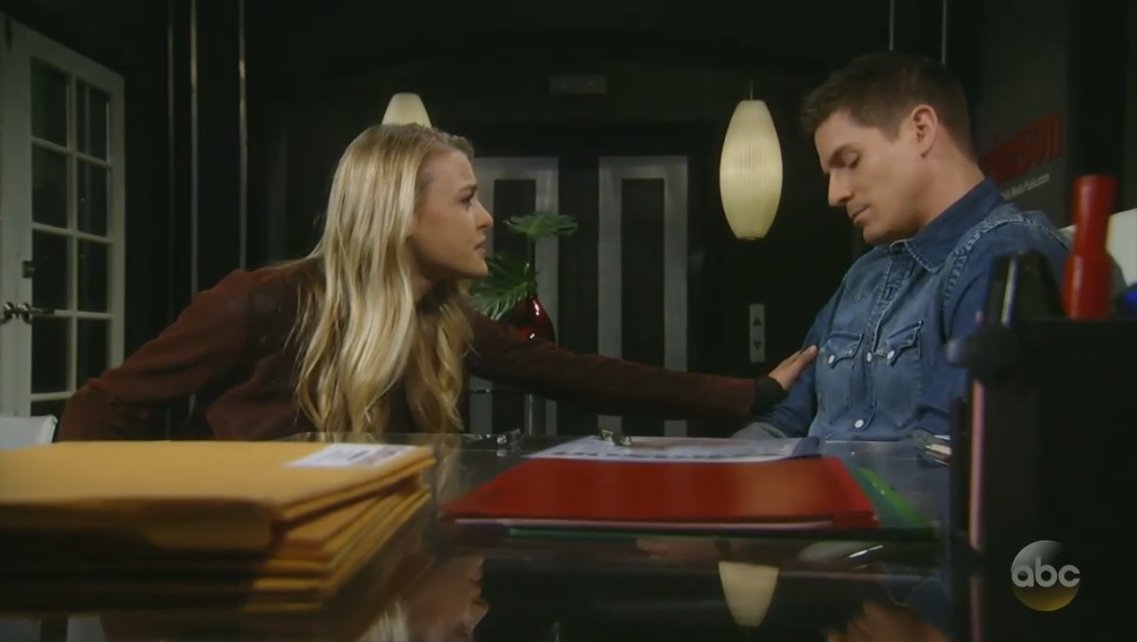 Dilly and Kiki. Kiki is so tolerable with him. Dilly is tolerable with her. I really could live without either one though.
People yelling at Julian for being a bastard-- People yelling at Paul for being a bastard. UGH. I'm sure someone will be yelling at Franco soon for being a bastard too. The show is just full of 'em, isn't it? Speaking of....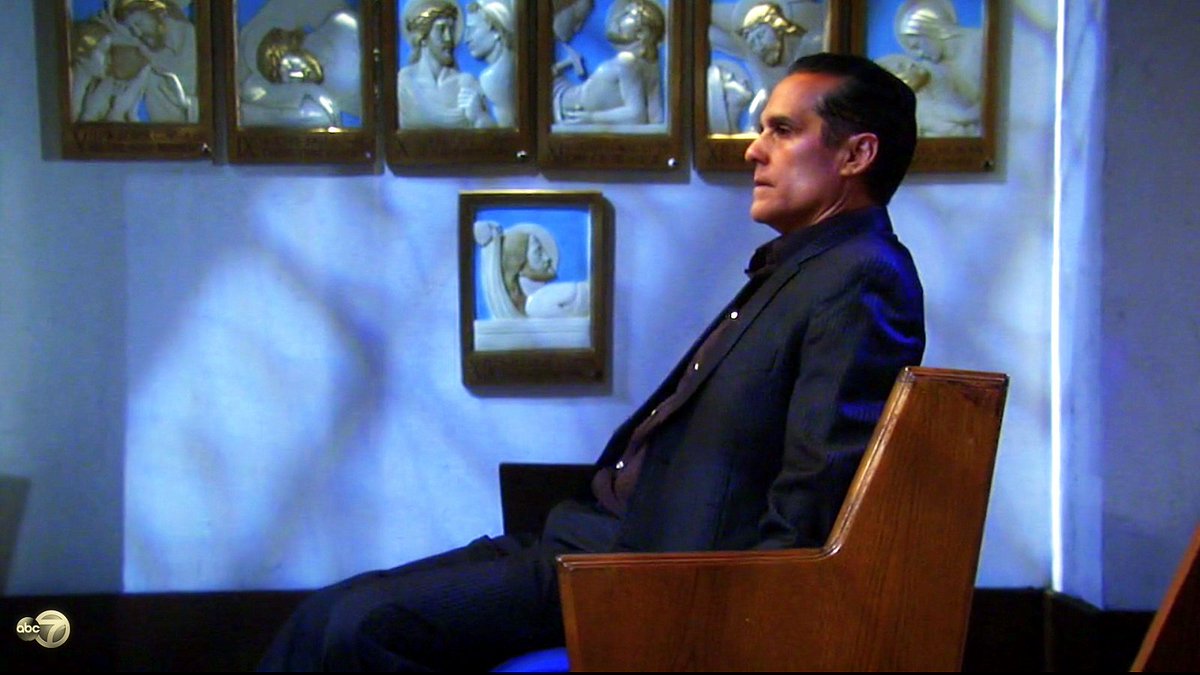 SONNY AND THE RETRIBUTION (alt title: But I went to Catholic School!!)

Watching Sonny talk to God so so many times on GH is just lost on me. Now he can talk to pretty-Griffin which did make it more tolerable. Although, didn't they just do this in the Hospital Chapel?
"God sees my heart and he knows why I do it"... Sonny totally snowing himself. Powerful stuff leading up to Friday. Sonny just digging himself into a hole. Sonny says he's not just doing it "for me" which is deflection. It is an interesting look into his twisted psyche. He can justify anything with or without the trinity on his side. Griffin asking about Sonny living with blood on his hands is like asking a fish to look at it's own scales.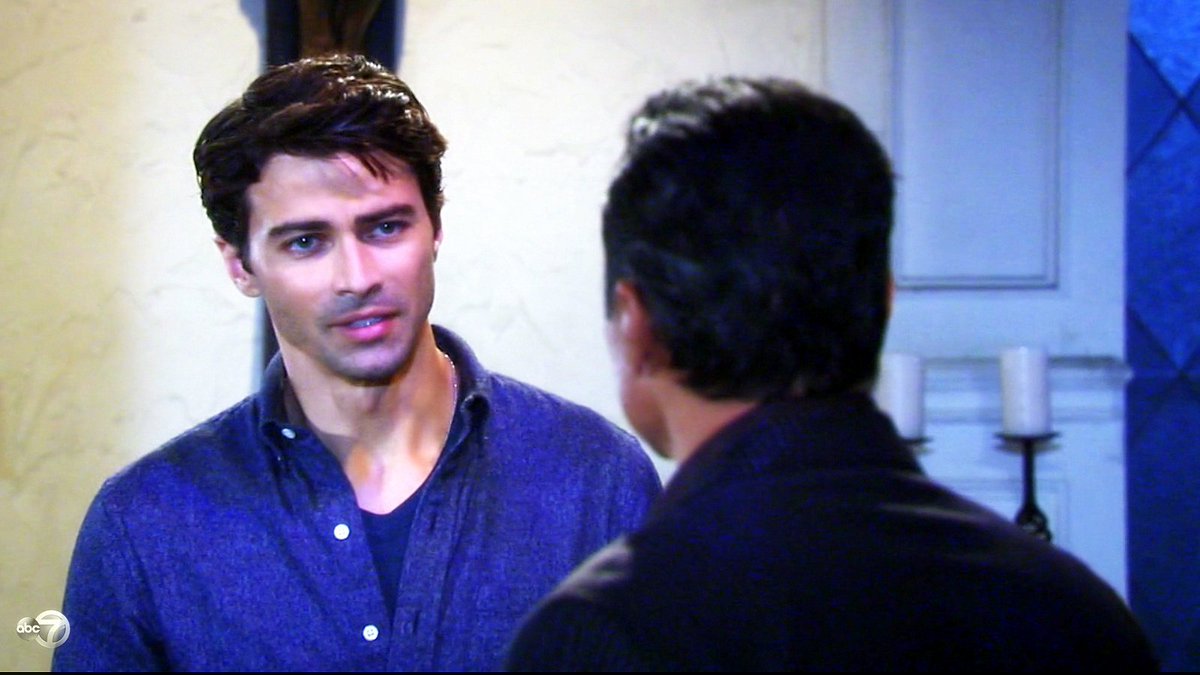 On his children: "Nothing will happen to my children, I protect them from my business". Ok, did everyone like collectively heave at that line? Sonny is SO self-delusional!! I used to get peeved at this kind of dialog. I think right now they are doing a study on Sonny's twisted psychopathy of life. It's not so much the "Sonny can do no wrong" anymore but "look at how sad this poor, misguided man is--please pity him." Not that he needs our pity. The best thing to happen to Sonny is he goes insane by what he's done and jumps off the highest PC tower. Maybe he'll remember the whole almost blowing up Krissy when he tried to kill Johnny that time. Delusion at it's finest.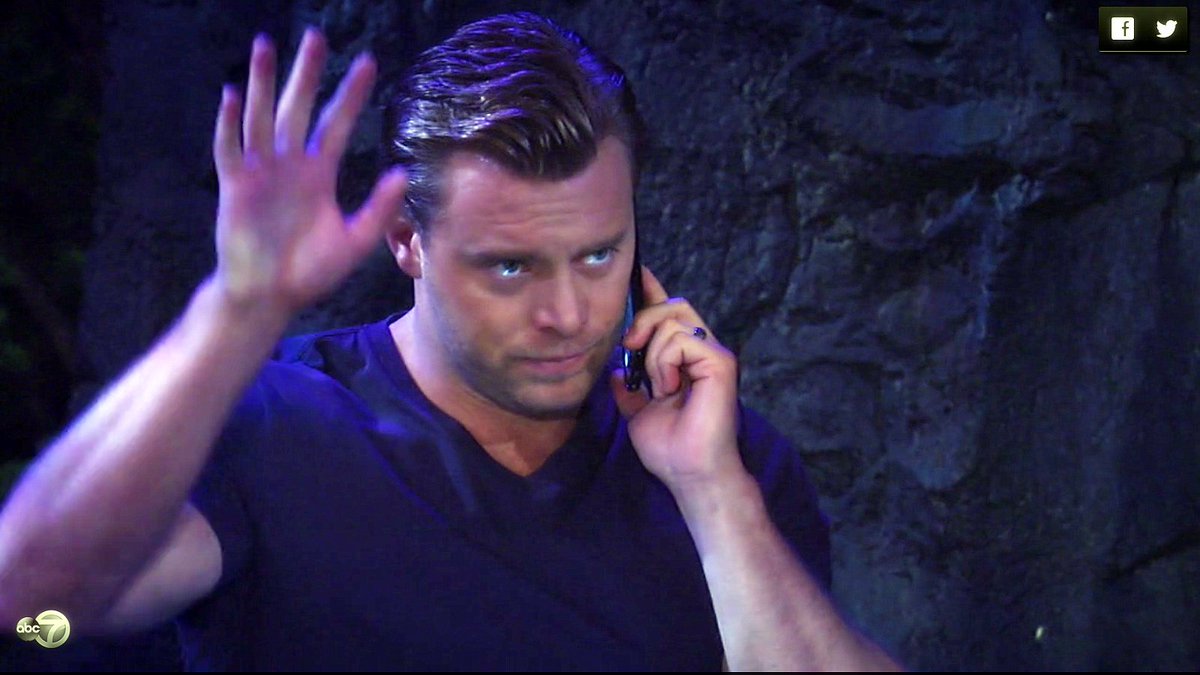 MORGAN: BOOM. Having Ava come into Jake's was great. She, all dressed in angel-white, the catalyst for Morgan's self-destruction. He's downing Vodkas. This story could have actually played out without her messing with his medication btw.
TJ randomly just pops up. Either recast him or give the kid a sweet deal to sign-on. This random stuff? Maddening.
Jason sees Morgan get out of the car and it explodes. Morgan could have totally survived that, right? He'll be burned maybe and have to go get fixed at a burn center. Come back with a new face when they decide.
We'll just have to wait and see!
Elephant in the room: Sonny could be the one that didn't set that bomb. He did say "make it look like an accident"-- and a bomb isn't an accident. So, it could have been someone else trying to kill ol' Jules. Would figure into GH's the Myth of Sonny.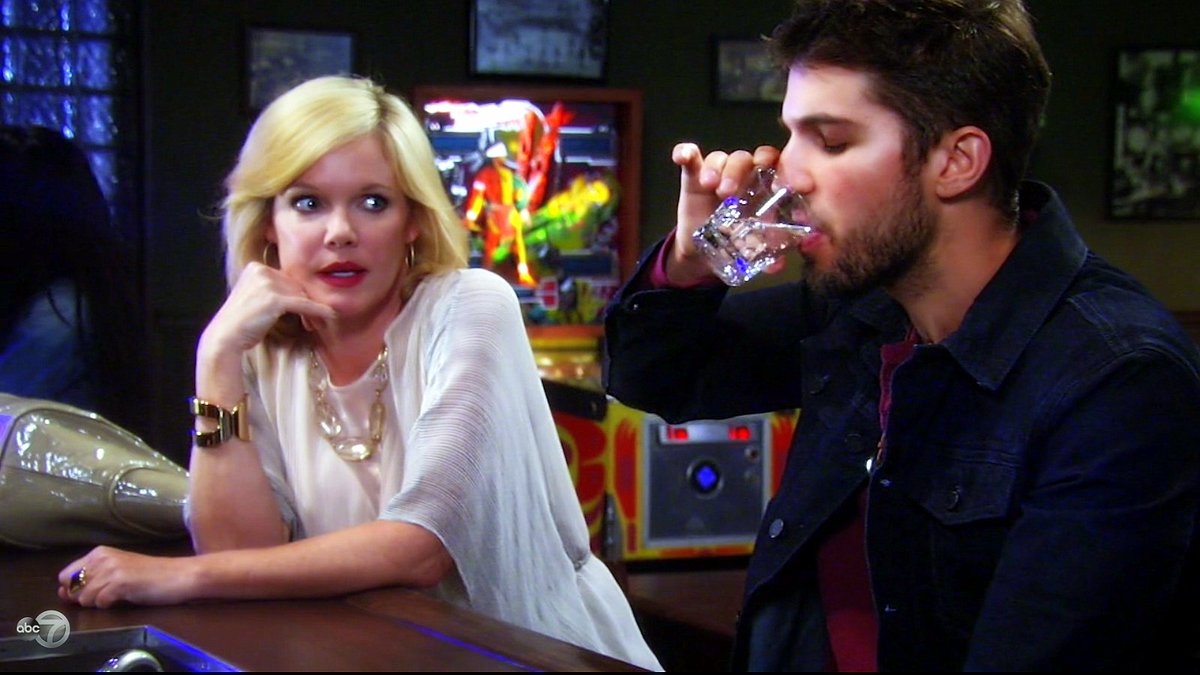 SCENE OF THE WEEK:

I just love their chem. So many beats missed making him go back/forth. She looks just like the angle of death here.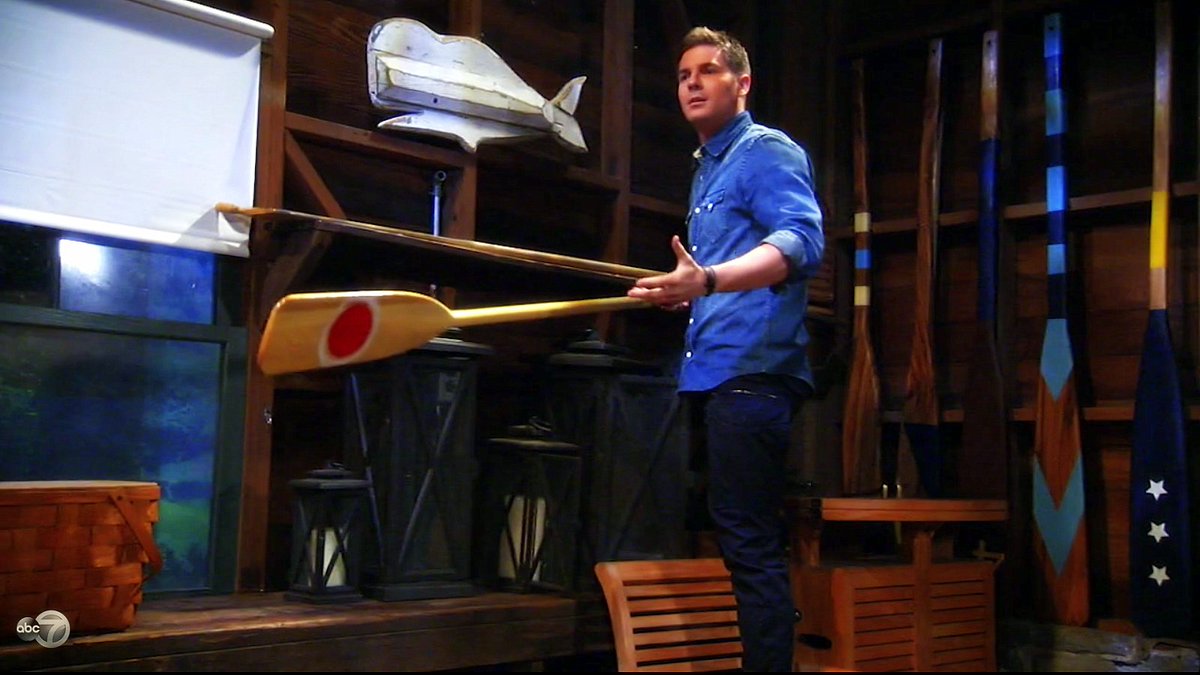 PROP OF THE WEEK:

Q boat oar.
Sorry this is really short. I wasn't even going to do one but since Morgan might be dead, I figured I'd better get going.
Have a good week. I'm glad I have Monday off to sleep more! Now I'm coughing like there's no tomorrow. OH! PS-- I hope you watched SNL last night. Brilliant.
Thx to @Daytime_Spoiler for the pics