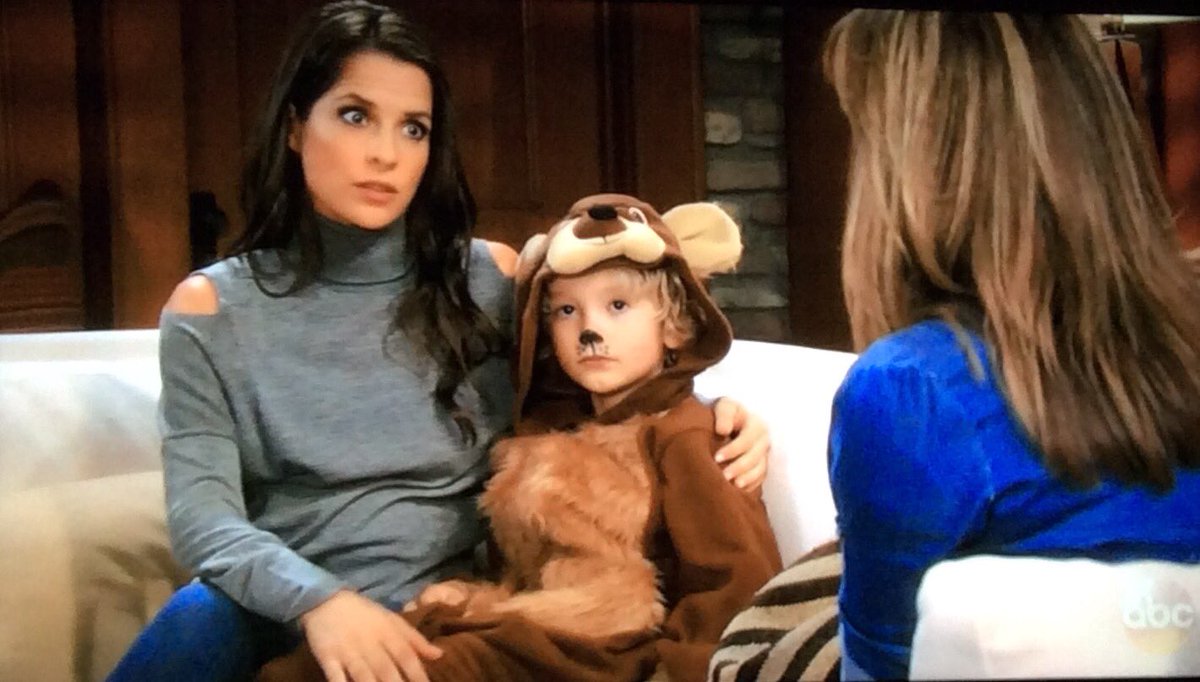 Alexis tells Danny to go find some gum even though she says there isn't any in the house. BUT! He found some.
She finds out JaSam might be moving. The doorbell rings and I think it's a giant package of booze for Alexis.
Bobbie doesn't like Nellie--just like us!!
Krissy and Sonny... more MORGAN ANGST. When she leaves Sonny thinks of what he'd say to Morgan if he could do it all over again. Not sure if BC just shot this or if they did it before he left. THEN, Sonny hears the doorbell and ZOMBIE Morgan is standing there!! YES!! seriously!! AHAHAHAHAHAA
Lucy comes in and sees Laura and Kevin. yada yada...nothing
Lulu and Maxie talk on her bed about the wedding. She gets fancy lingerie from Cartulo. Nate comes home and they make love.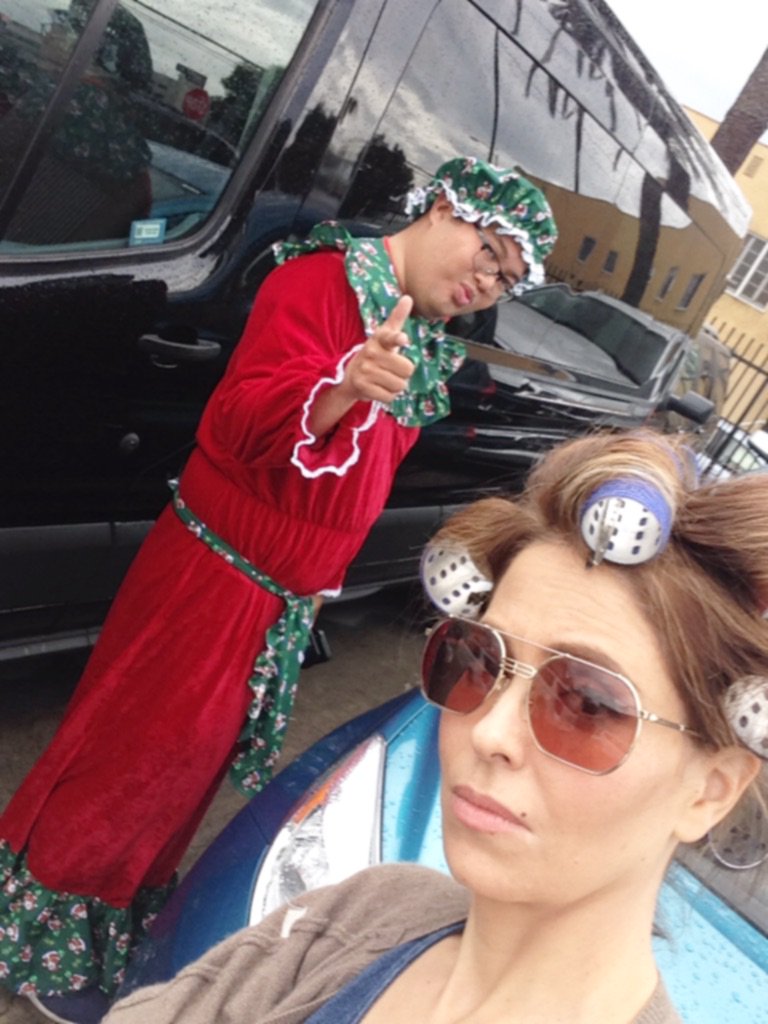 Car accident in LA..Mrs.Claus and Olivia Falconeri meet.. (I'm fine&it wasn't my fault) Thanks Brandon
@enterprise