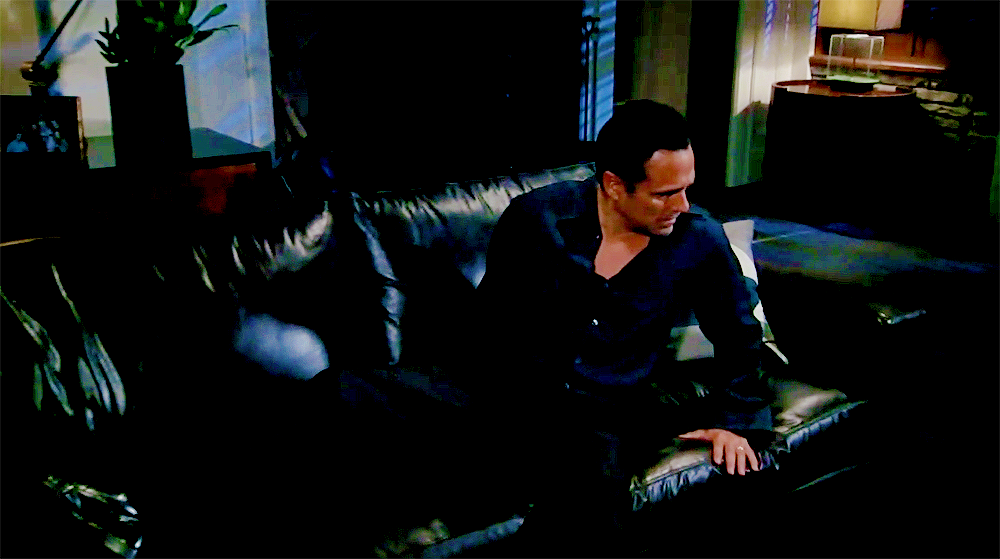 Sonny was dreaming that Carly was forgiving him. She hasn't. Nell catches Ava..but Ava talks her way out of it AND gets the pills before Sonny or she catch her.
Poor Charlotte kid--Here's your Daddy! Nope, wait, here's your Daddy! Meanwhile, Maxie is being held by Bearded-Bro. :eyeroll: He thinks she's Claudette and she can tell him where Claudette is.
Carly is trying to figure out what happened to Morgan the night of the crash. She asks Maddox over to talk. She thinks there was something "different" about Morgan. She doesn't think he could have lied. WHY? Hmmmmmm. Because he never lied before?
OMG GET NELLIE AWAY from SONNY!!!
Oh! People 'coming back' to #GH For short stints (very short) Kim McCollough (Robin), Parry (Brad) and Ingo (Jax). Valentin is coming back as well.