Carly needs to plan the memorial, not stand around the Metro. Why have the funeral Nov 11th??
oy. WHY THE HELL would Carly and Michael cry and talk at the Metro??
Robin and Sonny...he's gonna kill himself and she's stopping him. Talking about Stone. He's talking about killing Juilan. She thinks he's going to kill himself. They talk about Jason. Yada yada. Even this is boring. I'm sorry but Mo and Kim are good but I'mm so tired of the Sonny Guilt. He's only had it for: Lily, Angel, Kate, Christina and Kristina, Shooting Carly in the head... Michael killing Claudia...Kate getting shot at the wedding... it never ever ends.
Jordan and Val..throwaway scene since who cares about Val and Curtis since they are NEVER ON?
Anna's talking about giving Robin up for adoption when she was a baby. If you don't know the back story, she explains it today. She's trying to equate it to Claudette's situation. You know damn well she's not Griffin's. He'll get all attached and then...YANK away. Why didn't Anna insist on a DNA test.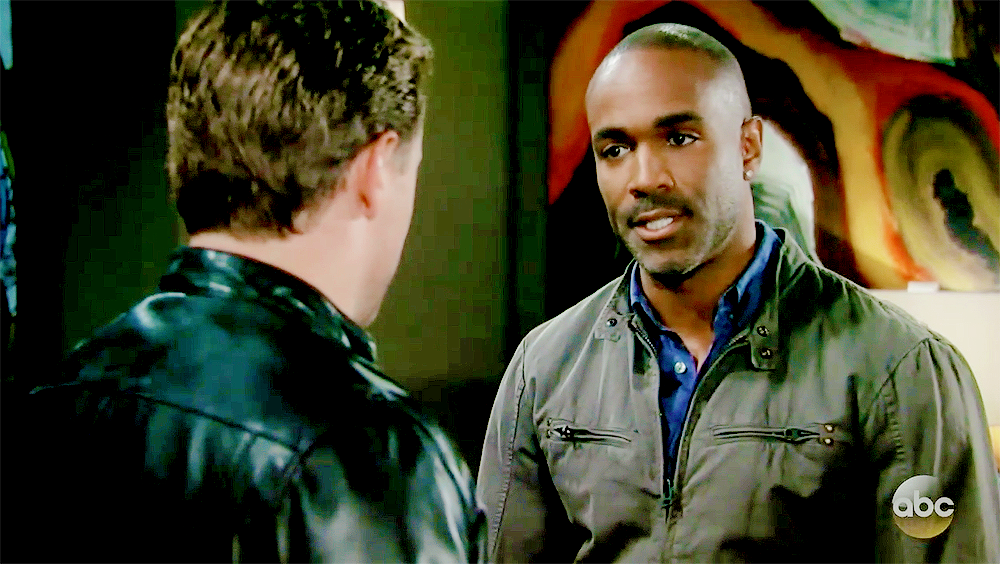 Jason and Curtis are looking for evidence on the bomb. Curtis was in Sonny's office. They are talking about the bomb. It must have been planted after the guard left.
Latter, Jordan comes in when Curis is gone. She has a file with the guy that planted the bomb's photo. It's an old associate of Sonny's.