Sonny tells Jason it was "an accident"... nothing else. Sonny wants to go to the PCPD to see if there's news.
Dante tells Michael that "our bother is gone".... Good acting from those two. Oh here we go.. Sonny comes into the police station and Michael's going to rip him one. Time for Michael Q 2.0? Michael "DID you plant that bomb? Did you kill Morgan'??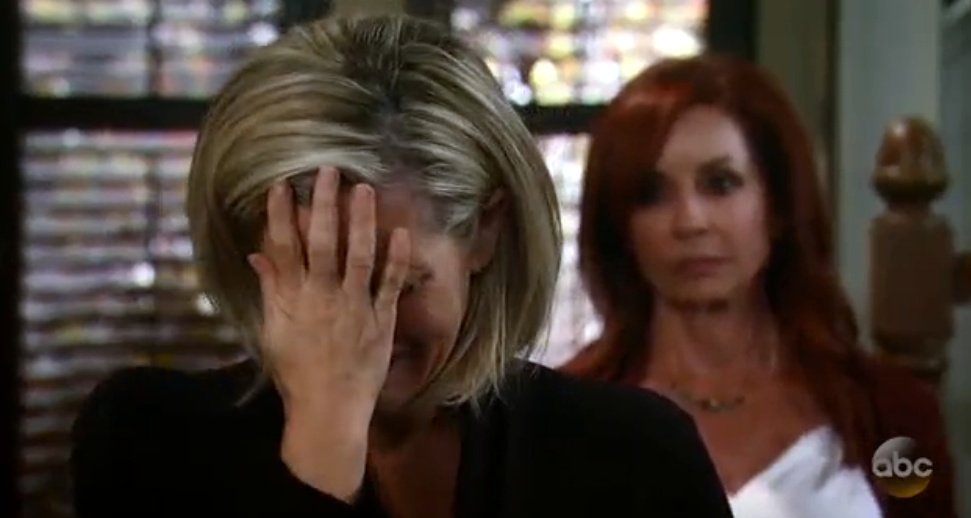 Carly's dreaming and Bobbie wakes her up. Carly won't believe it until Bobbie talks her through it. Good scenes. Later Dante comes in to tell her it was a bomb..meant for Julian. She loses it again.

Laura is talking with Lulu at the Metro. Laura says Kevin is a "good friend". Then, Olivia comes in so Laura can talk about Kevin to her! Weird. Kinda out of place today.
Ava tells Kiki... Kiki thinks Morgan's meds were off. Ava is all @@!!! Kiki then tells Dillon they can't be together because Morgan 'saw them'?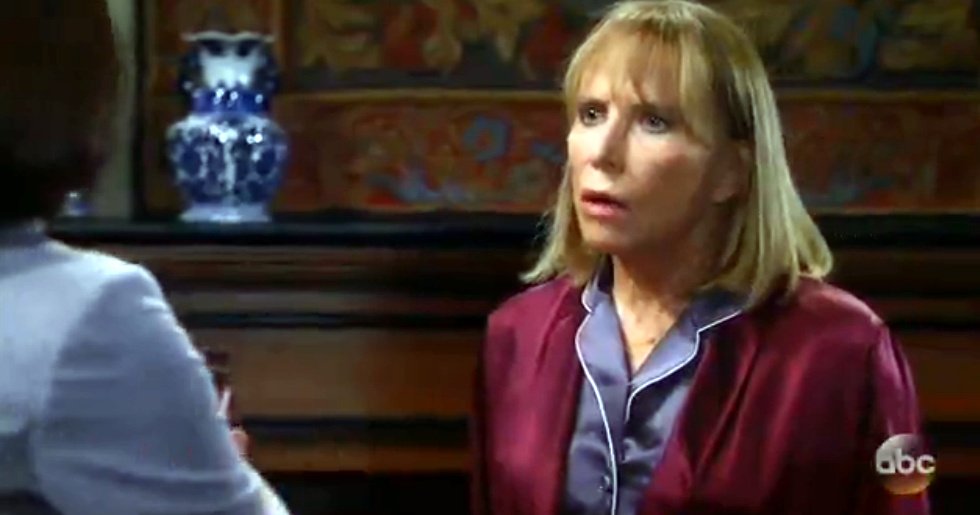 Monica's on. Tracy's barred from the meeting of the hospital board. They want to sell GH. They are both going to the meeting together!! Then, Jason and Michael come in and tell Tracy and Monica that Morgan is dead. Tracy goes off on the mob..Monica stops her. Damn WHY?