I saw yesterday's show in about 15 min.
I'm already sick of the Nikolas fell LOL. I mean I really am.
Spinelli was on point as....Spinelli.
Liked Mac on. Can he be a real character? In PI biz with Anna/Sam? Get a HOUSE? Please??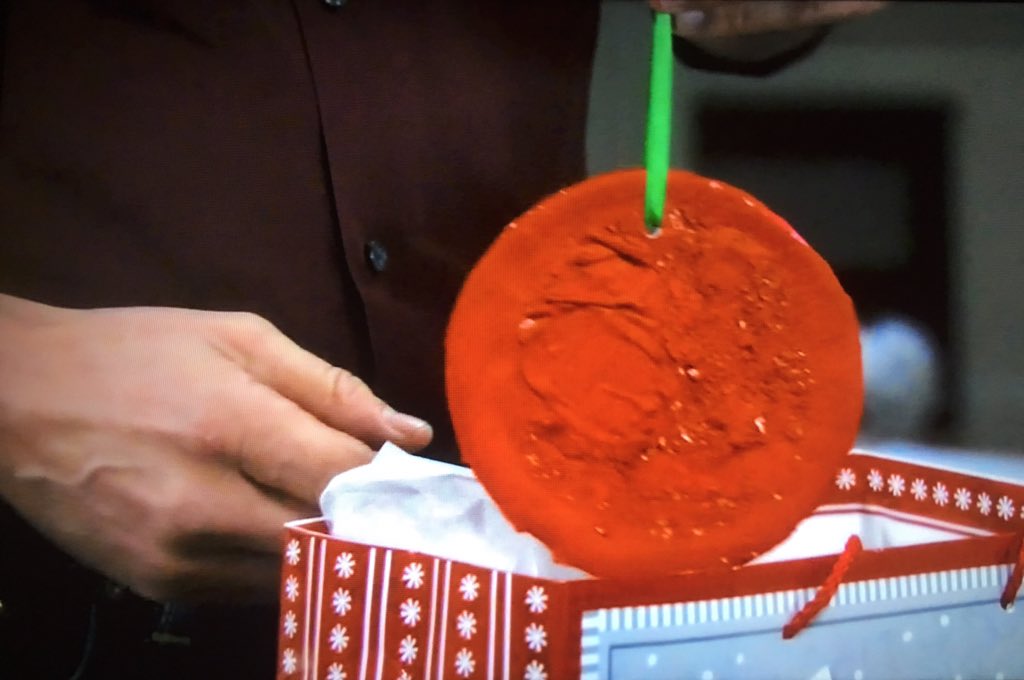 Danny's Ornament to Patrick
TODAY'S SHOW:
Pretty dull.
Morgan/Kiki...whatever. "Hating my mom wasn't getting me anywhere"... Morgan's being a brat.
Dillon/Paul: Talking about Tracy
Dante/Sonny: Talking about Lulu. Then Dante questions Nikolas about the Jason thing and his fall.
Johnny/Lulu: Getting ready for New Year's...
Maxie/Pat: Waiting for Robin
Jason/Robin:
Jason: "I don't know you, sorry"...
Robin: You are the best thing since sliced bread my wonderful St. Jaysus. You saved me!!
She tells him about her HIV and pills. He says he talks about "Jason" differently from everyone else. Billy seemed interested in these scenes. HE says he was an idiot to leave her for the "Life" and Sonny. She said he was being true to himself.
BTW, Robin and Jason broke up because she told AJ about Michael. It was kinda a big deal.
When Robin leaves, Jason sees a flashback of Robin when she was about 22.
Jordan talks to Val. Jordan is going out on NYE with Curtis (I think it's him). I hope he's nude. Some people think he's her brother because he said TJ was his nephew-- but I thought it was her dead hubby's brother? Like her brother in law? Hmmmmmmmmmm.
He was ON today!! Still can't figure out who he is. They are acting like they went to Police Academy together.
Morgan over hears Sonny talking about taking down Gun-Runner "Raj" while Sonny is in the GH HALLWAY.
Because you know, that's where you talk about stuff like that.
REPEAT SHOW Dec 31st on Thurs...no show on Friday the 1st