Burton is in some house/cabin I don't recognize. Looks like all the other house/cabins in PC. Maybe a safe house?? Someone said It's where he gave Sam the compass necklace. He goes to the cabinet and gets out gun cleaning kit. Ugh. We watch him clean guns. He hears something?
Maddox is going to meet with the goonies. Can't see Jake now until he talks about the man in the park he saw yesterday. "He looks like my Dad used to--Before" Ut oh, Maddox is all surprised. They talk about the guy in the park a bit.
Ava talks to Franco and thanks him for paying for Kiki's tuition. She wants to know what he's drawing. She wants to reopen the gallery and represent him. He says no, he's not doing commercial artwork anymore. Ava sneaks a peek at the picture Franco's drawing. She's like I know this guy. HE says "of course you do, that's Jason Morgan with his old face". She's like @@
Melle..ugh, just hanging out in ELQ. She wants to live together. She got tickets to Dear Evan Hanson in NYC. Michael has the launch party but she talks him into going with her instead. Later, Carly is all mad he's not coming. Nelle is smirking. Nelle also tells her she and Michael are living together.
Curtis goes to see Michael and tells him Nelle was in a mental institution for almost a year!! WEE!!
Jordan and Curtis talking about taking a vacation in January. He wants to go to Fiji and he wants to go to the Alps. They decide on the Alps. Stella texts Jordan, she needs to see her at GH asap. Has to be about the opioids, right? Told ya they'd get all working together on that. NO!! It's about undocumented people!! There's a student that got turned in by someone at the hospital when she came in for treatment and now ICE Is there to pick her up! Stella wants Jordan to help her but Jordan is all "it's a federal offense". Jordan goes over to the ICE guy. "Can I talk to you"? She says. She tells him that the girl is really undercover for their drug investigation at PCU!! Interesting!! Stella is impressed. Jordan ends up calling the guy's boss and talks him into believing the student is really undercover so they all off the deportation!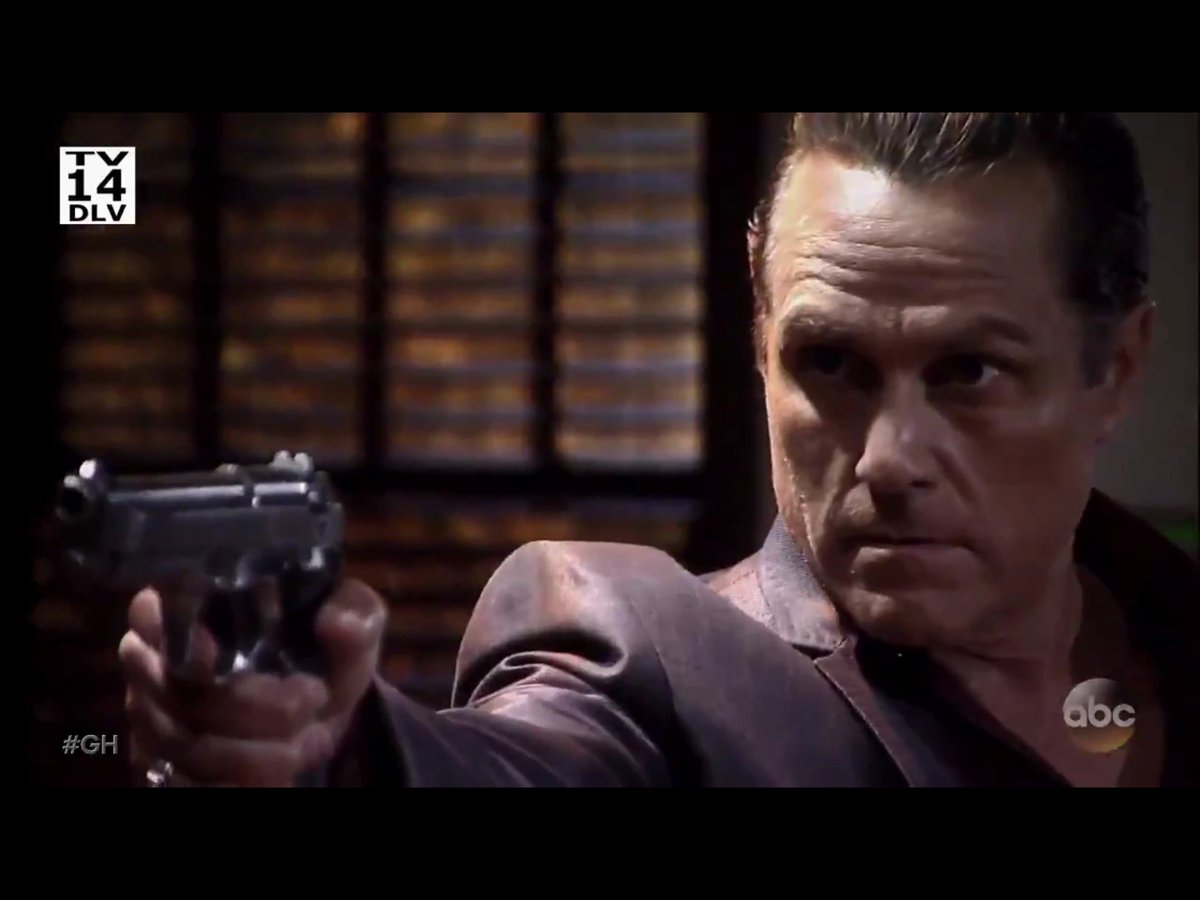 Diane goes to Sonny's. He wants her to get an injunction against the FBI for tapping his phones. Sonny finds out when Max calls that someone used the old code to the safe house SONNY GOES THERE!!! he goes in...and...(commercial...)....
OMG WATCH THE END!!!!!!!!!!!!!!!!!!!!! whoot!!!! it's here!!! IT'S HERE!!