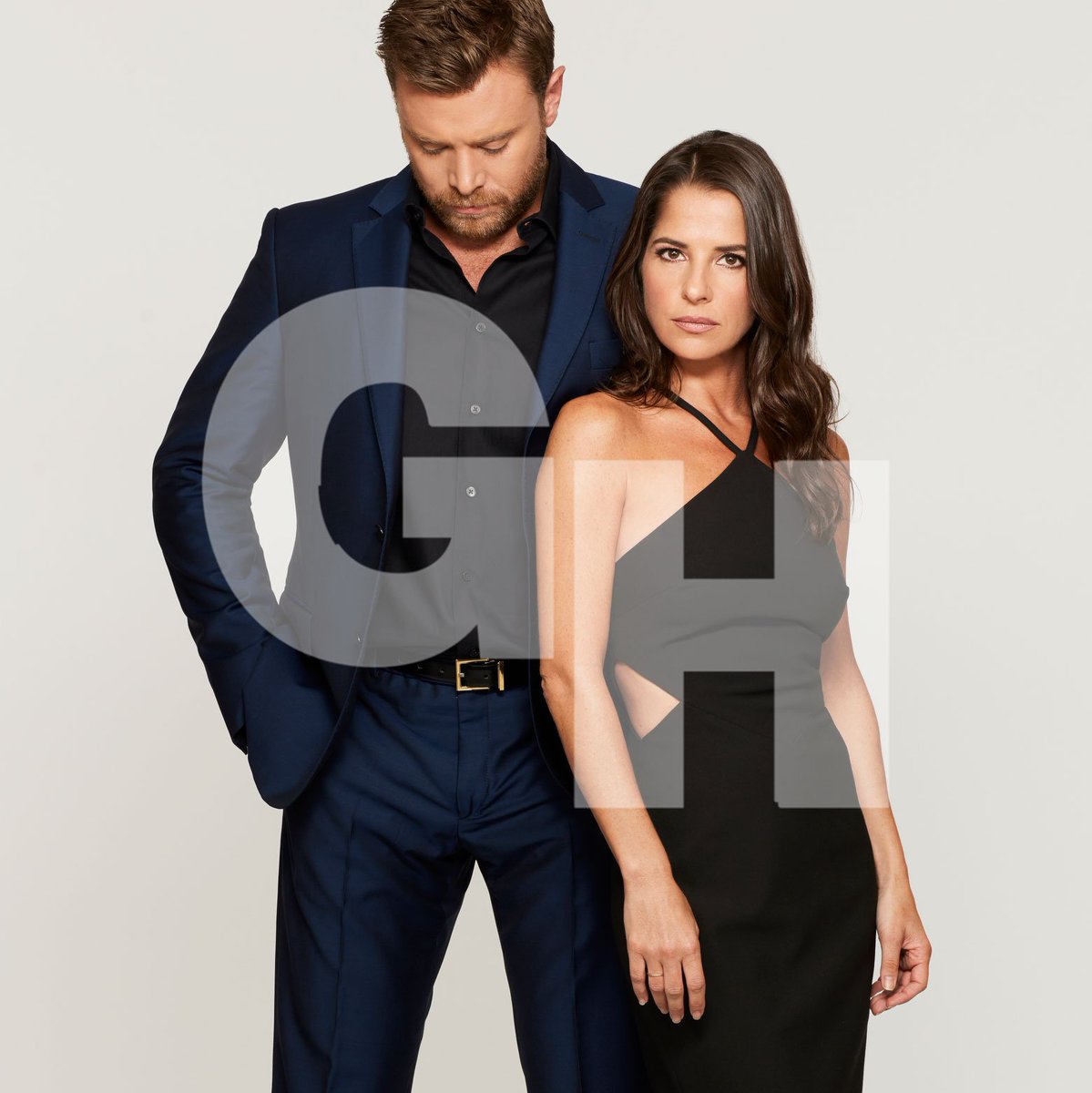 Killy Media Empire
Chris' name is in the credits! YEAH!! There's hope people--- let's see what happens for this reset. GH was pretty good towards the end of the week for me. I'm still feeling like there are way too many things going on and the editing is atrocious but I'm hanging in. Are you??
I am having pretzels and peanut butter? Why? Not sure but I loves them!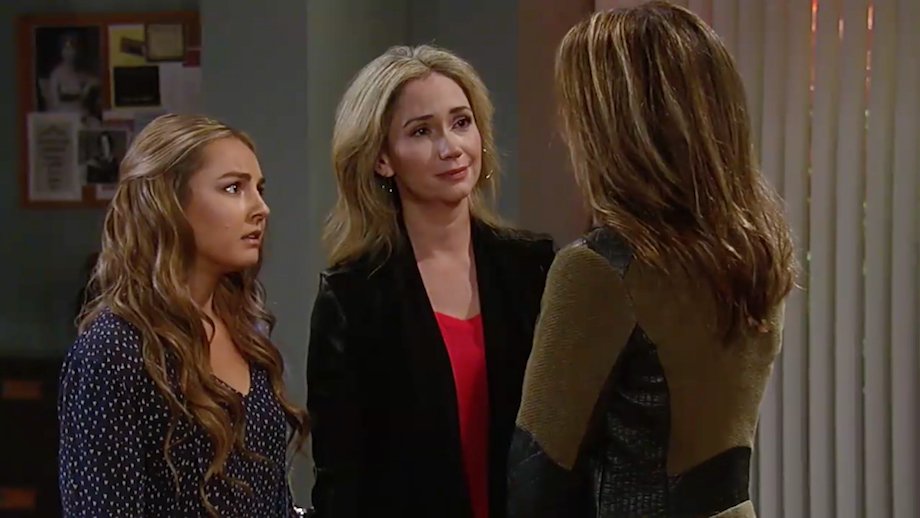 You're too old for my daughter...
Haven't you been with like way older men before?
Um..well, I'm not talking about me!!
Exactly my point, we are moving.
Where!!??
Portlandia!
Yeah..MOM and I'm buying big glasses and we're opening an organic coffee shop!
Oh Kristina. My poor baby.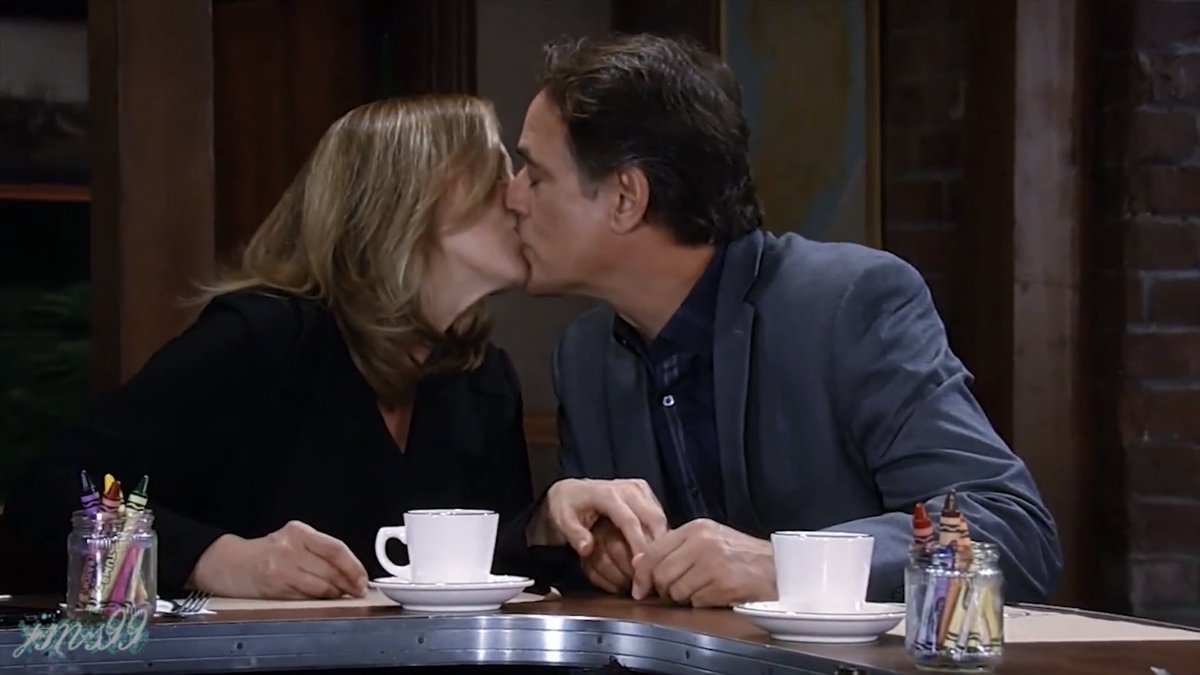 These two get engaged at Kelly's over crayons but Laura is holding out for an old-school one.
Dare I hope for a fun wedding? Carrying Crayons in a bouquet.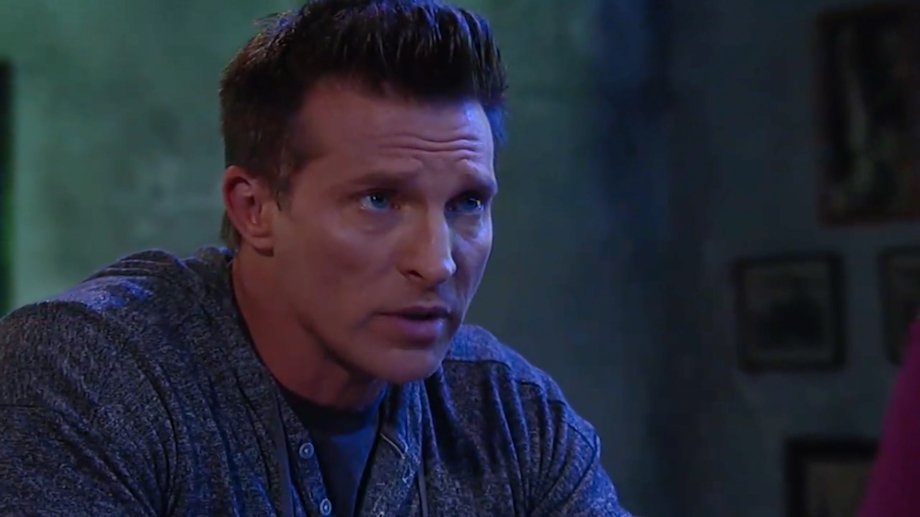 So, I missed the last five years and you tell me Games of Thrones is ending next season ? What else?? Like what ? Next you'll tell me that some weird guy is president and DiCaprio won an Oscar! Now, put my favorite musicians Bowe and Frye and let me watch my man Robin Williams in his new movie. Oh, and do you have something I can check my MySpace on?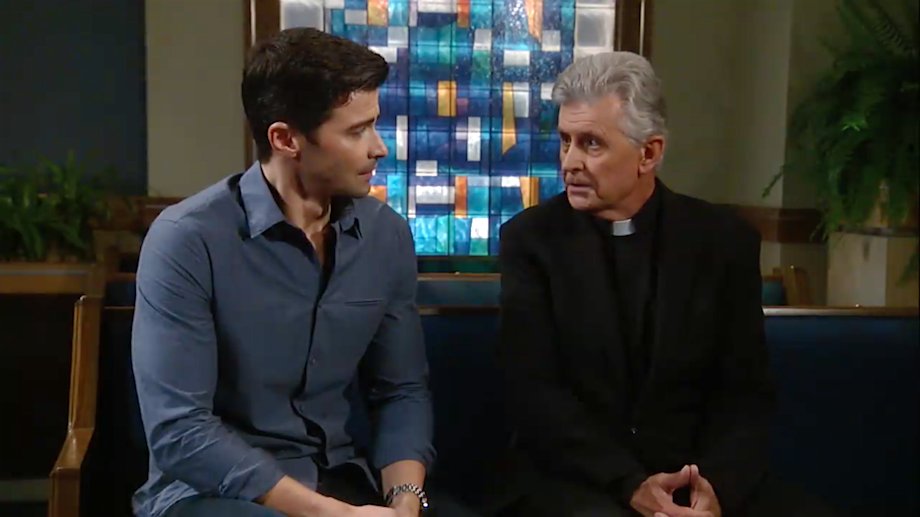 Now...Griffin, it's been a long time since you've been out to sea-- and some things have changed. Captain Steubing has retired and....Julie we'll she's been in rehab for a long long time.
But, Father Gopher, I haven't been on a ship in..years! I've been a doctor!
That doesn't matter, just think about it...and whatever you do...don't have sex with any tarts.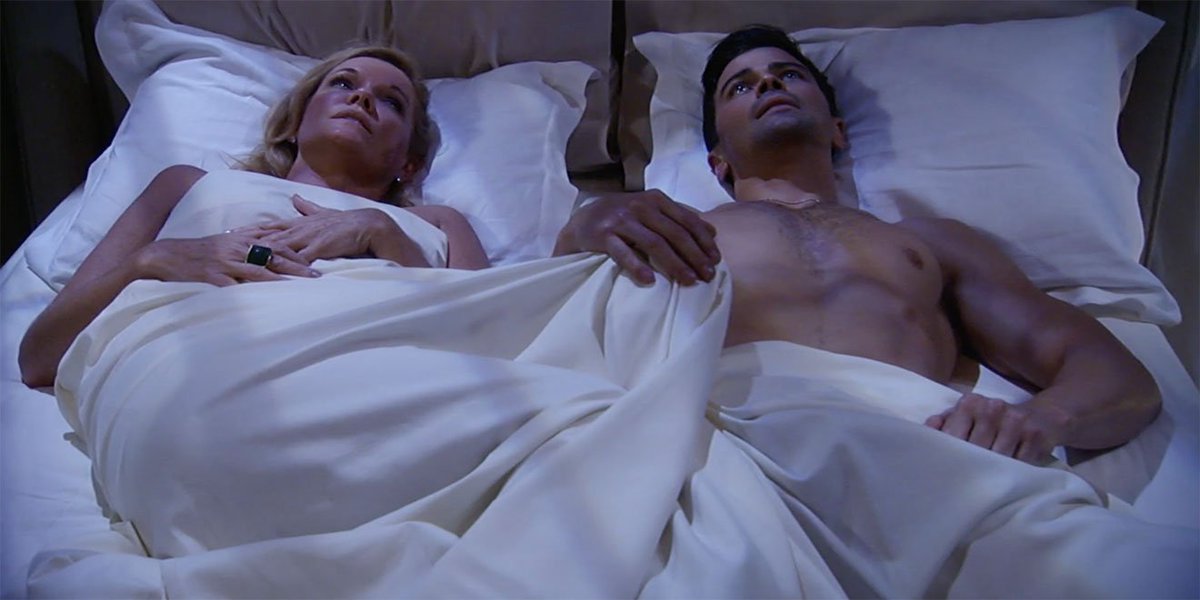 Well, that was....um..
But..but I'm a priest!
No..you're a doctor!
But they are saying I'm still a priest! So... that's why it wasn't...
Let's not talk about it ok?
And It's COLD in here!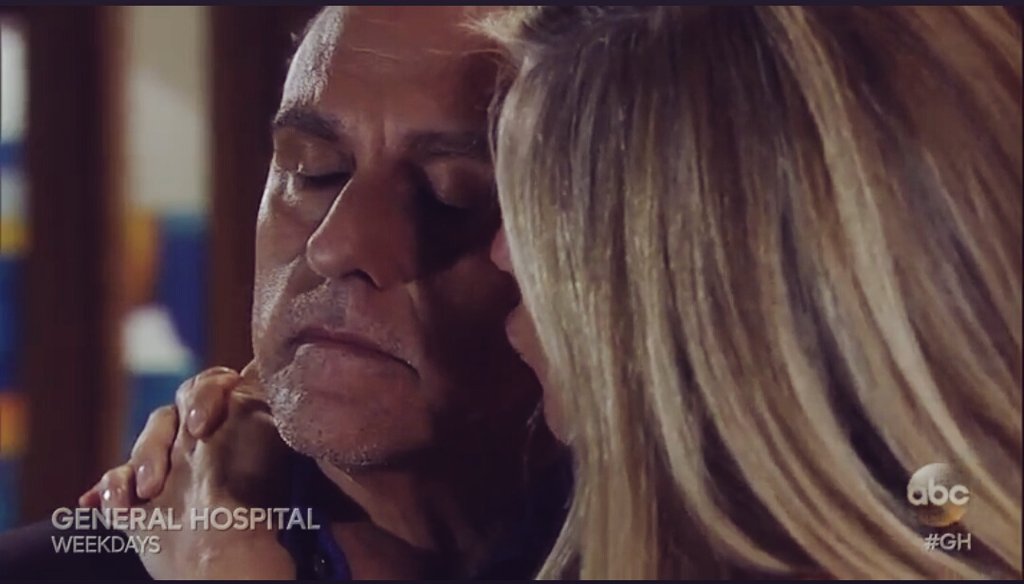 Can you smell it, Carly?
What Sonny?
My pain...can you smell my pain??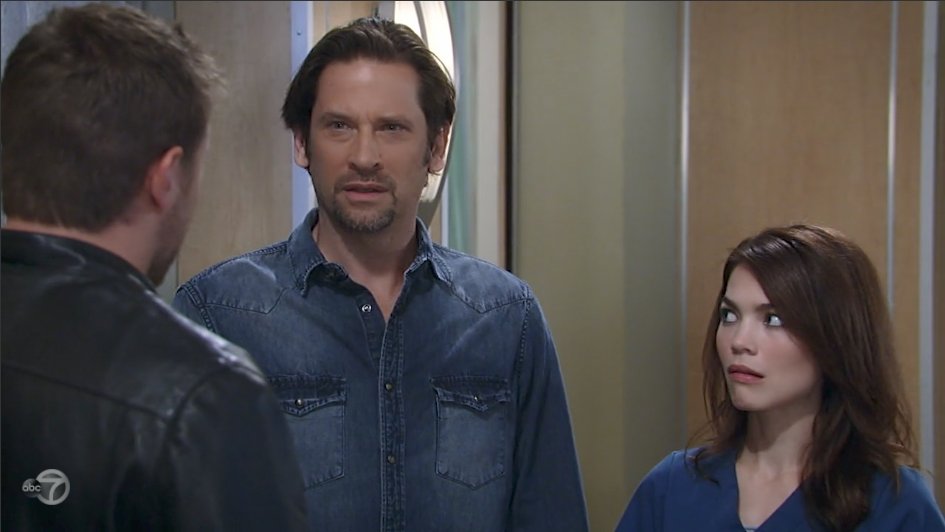 So...we're all cool now?
Um..wait, Franco.. I don't think ...
Yeah, we're cool.
Cool.
I'm going to go play the lottery because..um...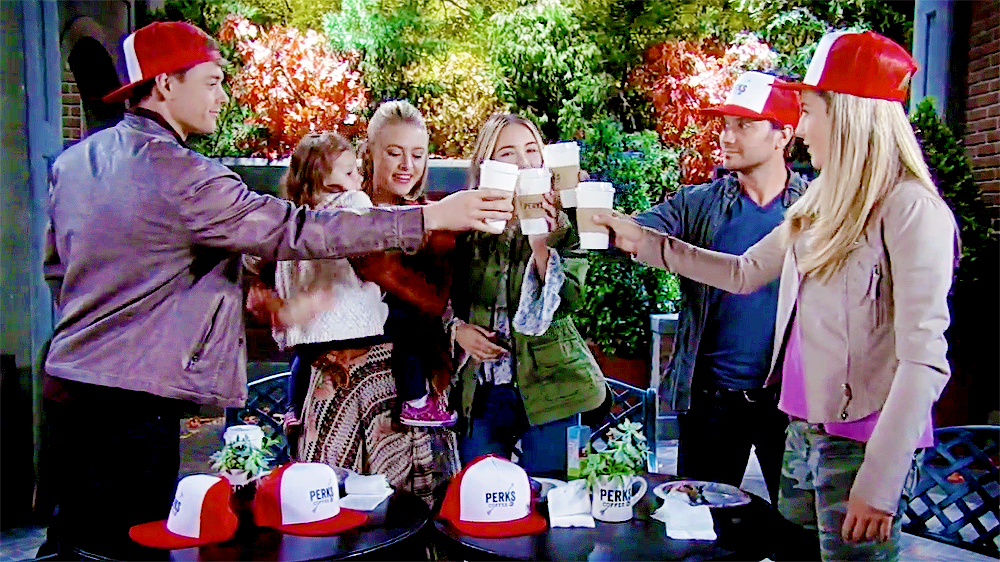 To Morgan!
Morgan!
Yeah, to Morgan!!!
Why do we have these hats?
Was he a trucker?
Nope...but.. whatever!
TO MORGAN!
Now, let's all go cry and plan next month's memorial. I already miss talking about him so much!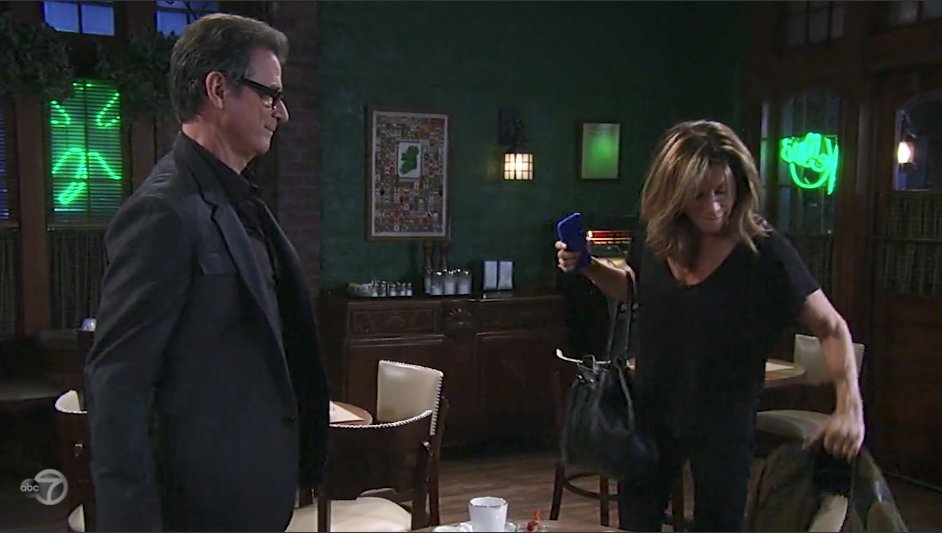 You want to go for a walk, pretty lady?
Well, okay I guess...where to?
Oh...over there on the foggy pier--with the spooky music ...
Ok, let me grab my coat
Heh heh heh...
Well...my work here is done!
Yeah, so you got out bid, out voted, out landed and every other outted...so..bye
Wait, the media company is going to two complete num-nods who know NOTHING about the business and probably should be running a bike shop on Otis Avenue!?? Seriously?
CLICK: Oh honey, there are new writers in town...so buckle up.
I think this story might have potential. I didn't see it coming. Sam did have that TV "Everyday Heroes" eons ago and, who knows? Maybe Drew ran Helena's PR company for awhile? It's going to bring them into the Nina/Val fold. Maybe Maxie will be Nina's boss. Maybe Sam will have her do an all out "comfy yoga gear' issue? Sure, Lucy would have been a good choice but I can live with this. I hope the story is a goodie. Oh, and Jason Miller spent Jason Burton's money. Heh.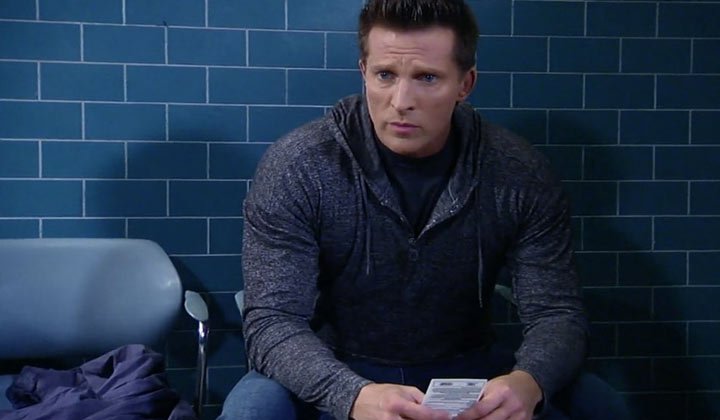 They got rid of McRibs?
NEW INFORMATION
Valentin kissed Jessica Tuck's character Cassandra! WOOT..I'm glad he's still a slime bucket! And a jewel thief. Nelle caught them and took a photo. Always good to have blackmail at the ready. YOUNGER SET
Michael found out Nelle won a medal in swimming!! So much for, "I didn't swim well enough to save my hubby...". Why can't Spinelli team up with Curtis in the Curspelli PI Co?
Finn and Anna have to act like lovers to fool Cassandra? They are playing very well off each other. The whole Anna's obsession with this has to be fleshed out better though. Also, since Griffin is off, Finn better get to work. Franco is the only guy that's showing up at GH lately!
Is Lexi Ainsworth really leaving GH? I think it's because she was on a prime time show (Major Crimes, TNT) for like 4 episodes but it was canned so?? Maybe she'll move back home. GH needs it's and I need my dream of Vissy.
* Get the title? Gopher It...?? as in?? Griffin..just Gopher it?
MY NEW IDEA:

Alexis moves into Kate's house because she and Sonny would be awesome neighbors. Sonny could take walks outside and Alexis could be "gardening". Have some nice deep talks. Just a thought!
Ok! Hope your weekend was a good one. I'm fine--feeling good and all that jazz. I think I am going to Roger and Michael Easton's event in Syracuse in November. I'll be at Cady McCain's film opening in Rochester at the High Falls fest at the end of October. (with Alberta).