"WHO are YOU"?
Sonny, it's me!!
"Well, someone else is saying they're you for 2 years'!!
Come on Sonny...it's me!!
Squeeeee!!
Sonny wonders where Jason has been all these years. Jason said it didn't feel like 5 years to him. "I woke up in a Russian Clinic, and it felt like 6 months"! I had no idea. Ava helped me call you.
Sonny asks who kept him there. Jason says I don't know.
You have to watch it because it's too much to recap. Anyway, Sonny finally realizes it's Jason and they have a nice teary-eyed hug.

Michael tells Nelle he knows about her mental hospital time. She says she had a breakdown. She then gets defensive and asks if there's anything HE'S done he's not happy about.. He's says..well, um (I'm thinking killing Claudia?! LOL) Then he just forgives her...just like that. Later, Nina tells him she didn't get any tickets for the Broadway show-- Michael is all.hmmm.... now he's mad again!

Maxie is in Nina's steam room. I think they bought a steam room set and have to use it?? LOL Maxie wants to give Nina an exclusive on Nathan. At GH, Amy and Nathan are talking and her brother calls. We find out he has no idea she's paying his bills. He thinks it's the VA hospital. (We don't see his face yet).
Ava googles Old Jason--she sees Jason Burton's face. Griffin comes over. She forgot all about dinner! She ends up confiding the whole story to Griffin. He wants to call the police. She's like no way.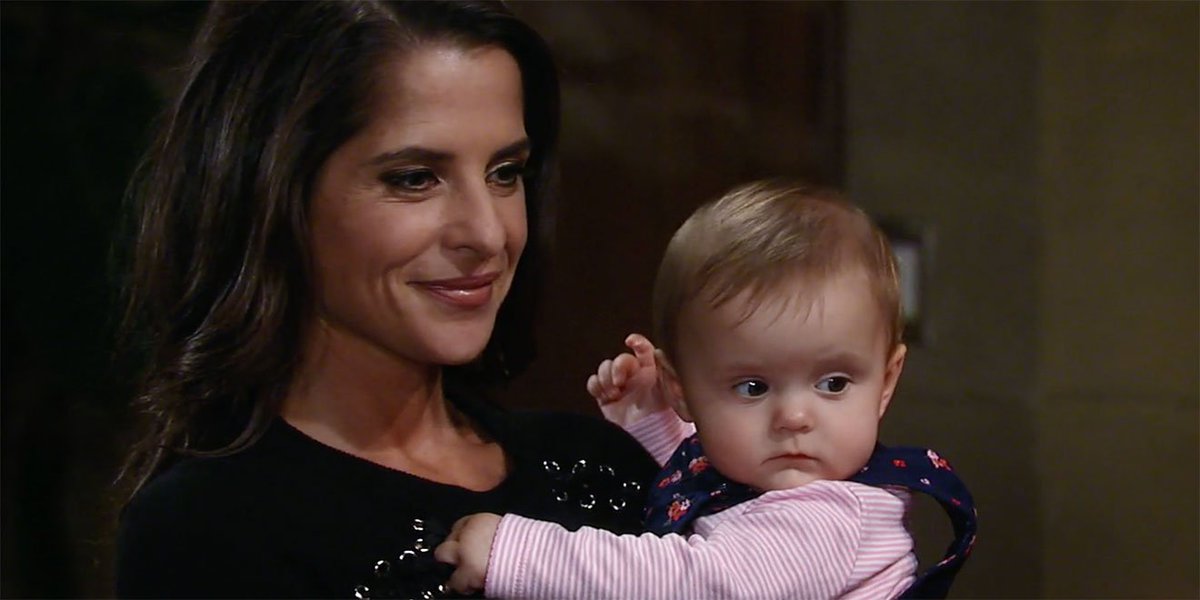 Miller getting ready to go to the party. Scout and Danny alert! They are on!! Danny is all interested in the media company and wants to do a show on 'dogs'. LOL.
Moinca tells Nate that his "fans are going to miss his column". Nate hasn't told Maxie yet that he's quit. At the end, he meets Maxie in the steam room. He tells her he's quitting Man Landers. She says "you can't!!"
Later, Monica goes to pick up the kids while Killy are at the party. Olivia has agreed to watch them so she can go. She gives Miller a pair of Alan's cufflinks that are a snake eating it'self. Stands for "rebirth" .