There's really only one thing to talk about this week and that's Friday's show. The rest of the episodes? Meh. Nothing to write home about, that's for sure!
So, let's get started, it's mostly going to be some nice photos of the funeral and my praising the acting. By the way, my eyes were swollen all night and I got a crying headache!!
Surprise!! That's our Georgie... comforting Maxie. I'm so glad she was back! I know people wanted Wagner but ? this was great.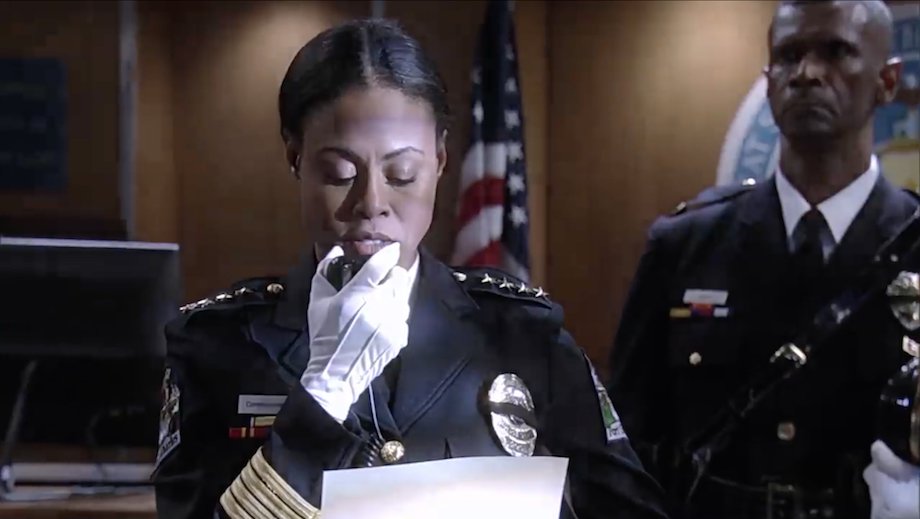 "The End of the Watch Call" --Jordan's haunting words played over people getting ready for the funeral. All of the PCPD looked resplendent in their dress uniforms.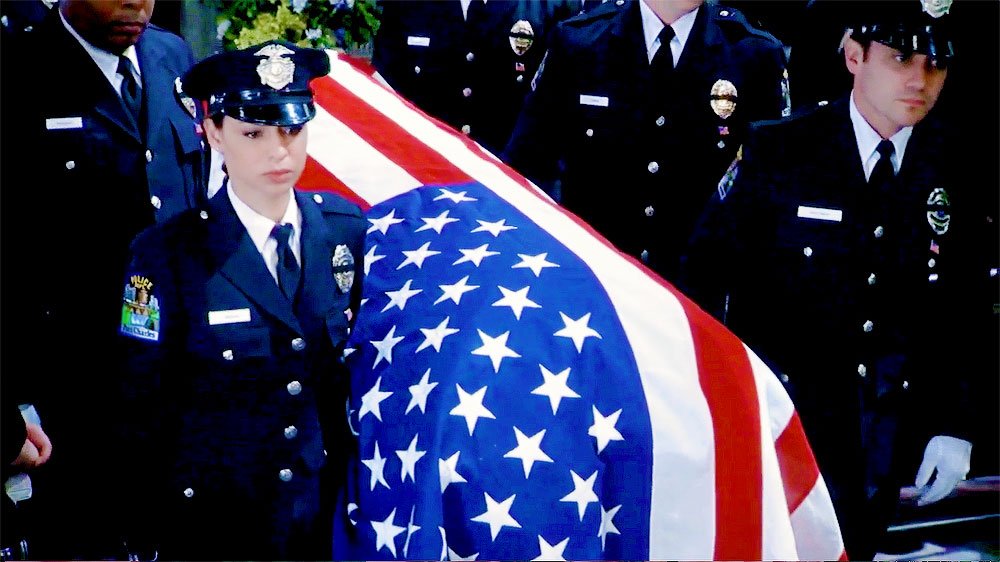 Police procession... and during the funeral we had bagpipes (which always make me tear up) and a gun-salute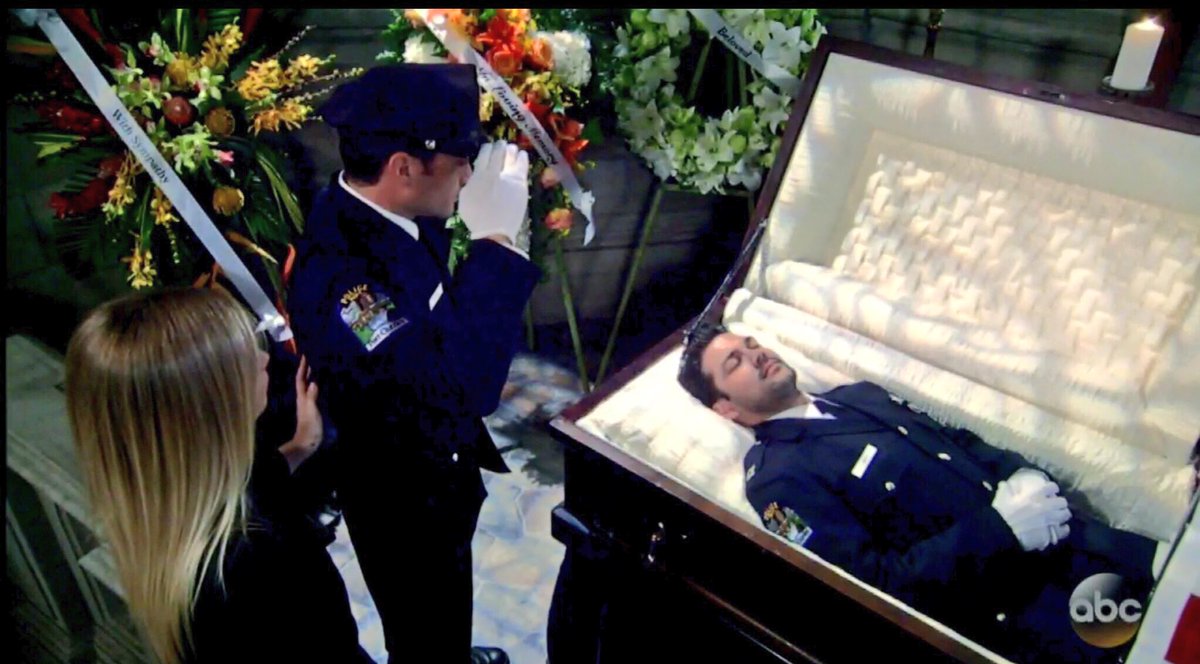 I did NOT expect this!! All laid out in the casket like that. Around my area 9 times out of 10 you have calling hours before the funeral in the evening and if a casket is open, you see it there. Plus the fact that Ryan was back for this-- eesh. :sobbing: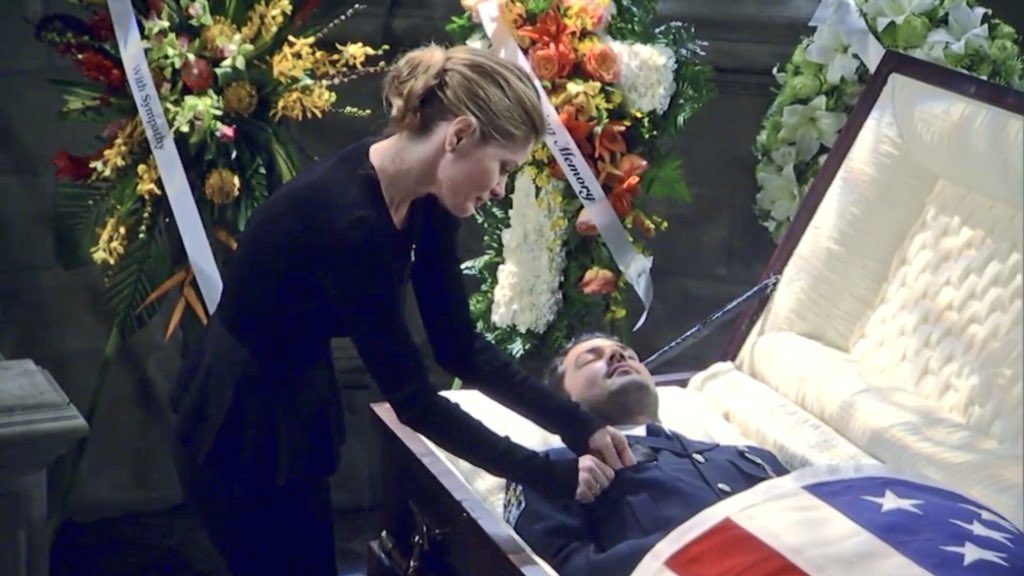 Nina's eulogy was amazing--and was the thing that started me crying. Her "little brother" speech--gah!! She talked about how he had coins in his pockets that he'd give to people that needed money. She then put coins in his hand to take to heaven (heavy sobbing). Michelle was perfection all day-- from her stoic, harrowed face at the beginning to this moment.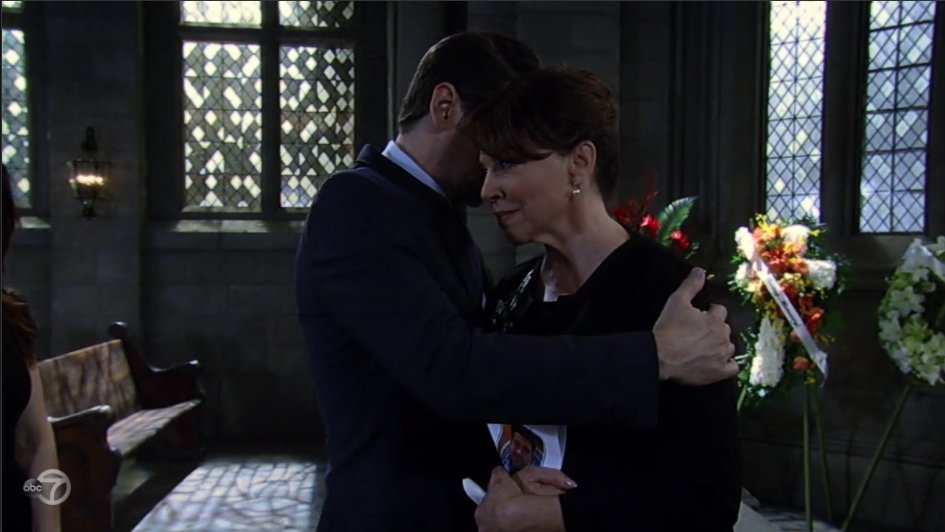 Great Franco/Obrect moment. Loved how they remembered their friendship and he looked at her with genuine melt-your-heart concern.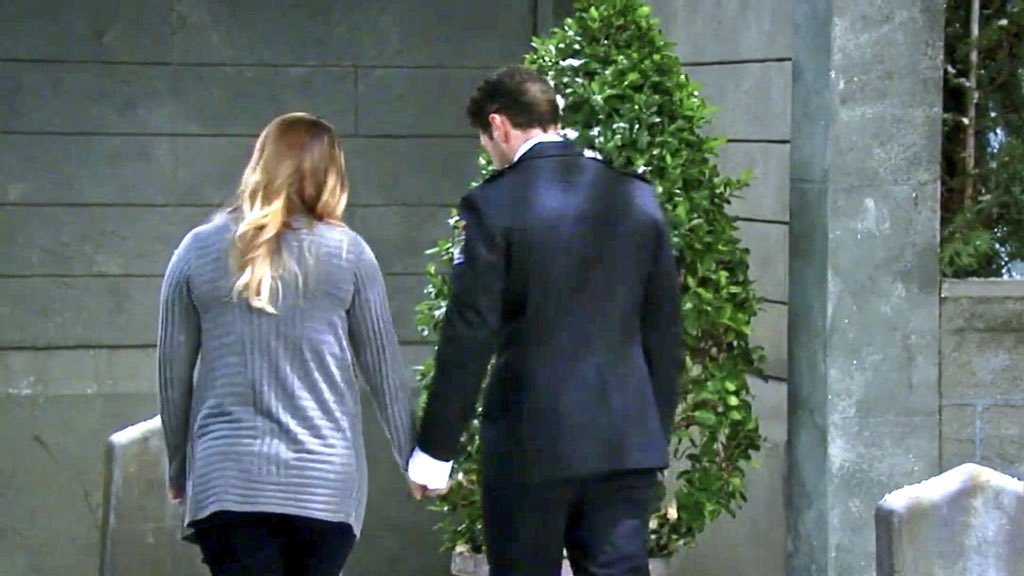 Goodbye, Maxie...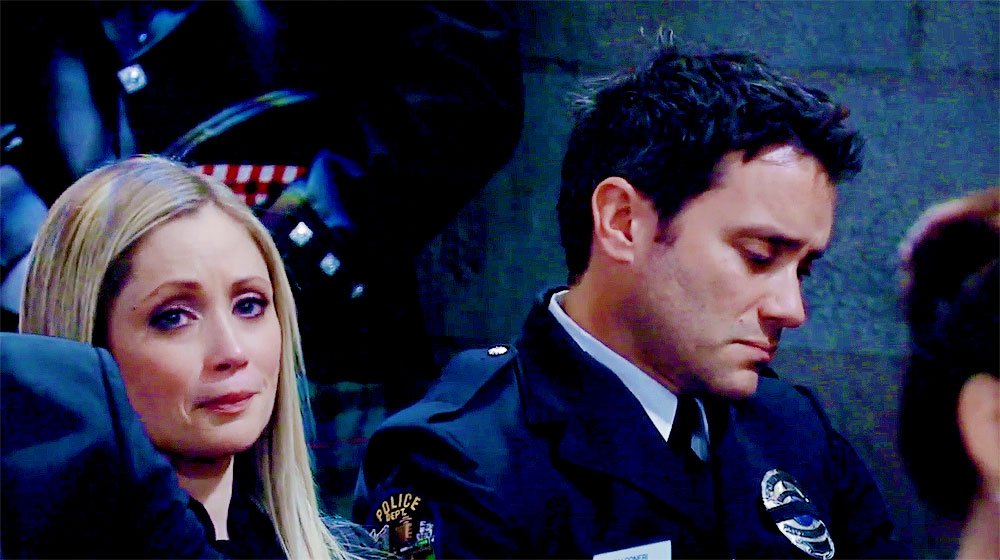 Even watching Lulu's private pain was gut-wrenching. She wasn't able to see Maxie after Nathan died and has no idea what's coming.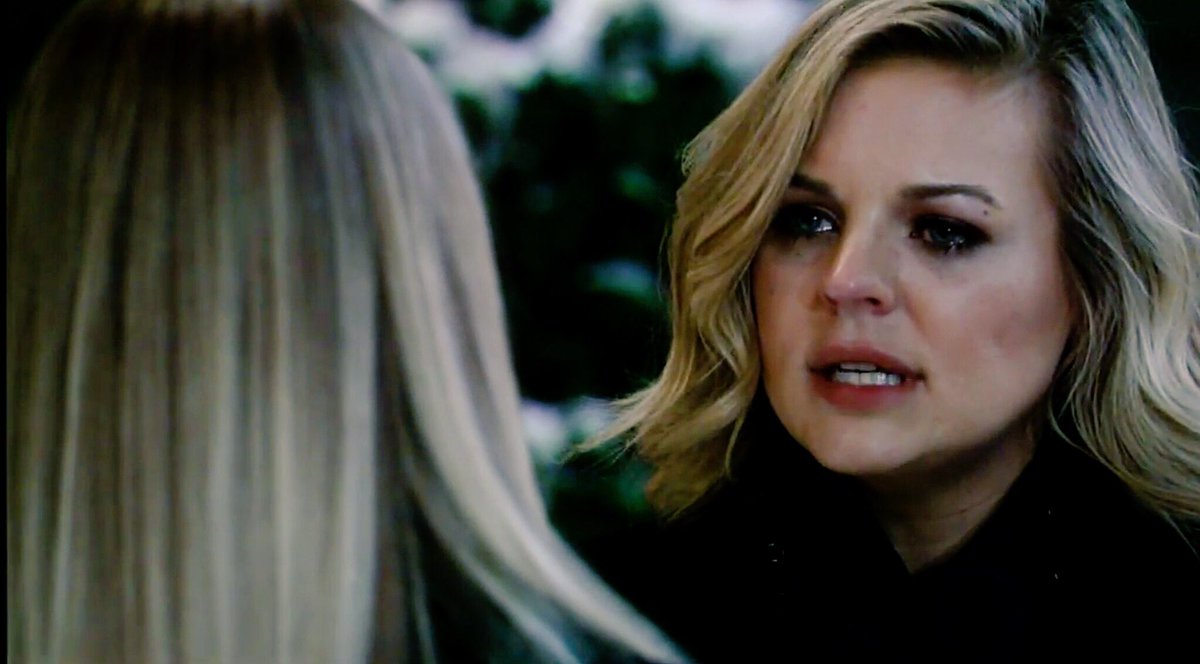 What's more soapy than an emotional, sad, touching time? When at the end, someone calls the other one out and says they basically killed their husband. SOAP 101!!


ADDRESSING COMPLAINTS:

I saw a number of people not happy that this was given to Nathan, when vets are given the same. First off--new writing team so-- don't be mad that we had a good send off for once. Secondly, Nathan is tied to many characters and was a policeman so that whole aspect could be used. Finally-- (and this is the real world truth) Ryan left of his own accord, on good terms and they wrote a great exit story for him. The cast obviously loved him too--he was given a goodbye party on set. Many actors tweeted their admiration for him that he must have been nothing but professional and well liked. Yes, that does make a difference. You could feel the genuine sadness and pulling together of the cast. So...sue me if I enjoyed it!!


THE OTHERS: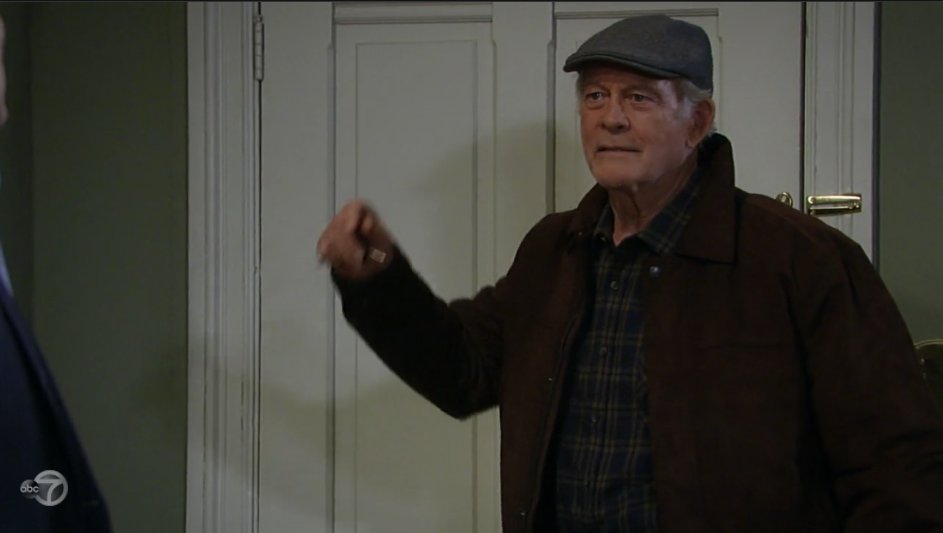 Sonny's father, Mike is back in the picture. Ron Hale, the first Mike has retired from acting so that wasn't an option. Mr. Gail (from Barney Miller fame) is doing a fine job of filling his shoes. That's my opinion of course because there were plenty of people on twitter that thought differently. Anyway, Mike is now living with a lady that we've seen before. She bought Jason's watch at the bar way back when he was trying to get back to PC! Sonny's back because money was missing from a 'drop' he was going to make for some mobular boss. Sonny thinks it's because he's gambling again. It's actually early onset dementia or alzheimer's . I really wanted this story for Monica --or even Bobbie. Having Mike back after all these years--not really sure people are going to care as much. I think they'll do a great job with it though.
Some stuff happened with the Charles' Street thing-- but unfortunately, I don't care much since Genie's gone. Her absence for Lulu at the funeral was pretty glaring. She was needed.
Franco is painting some stairway to heaven --or a Pink Floyd album cover. His sessions with Kevin could be really entertaining because JL and RH are great actors. Time will tell if Kevin is the "Brains" behind--the "Brains". Get it??


MY FAVE MOMENTS:

Were the little ones...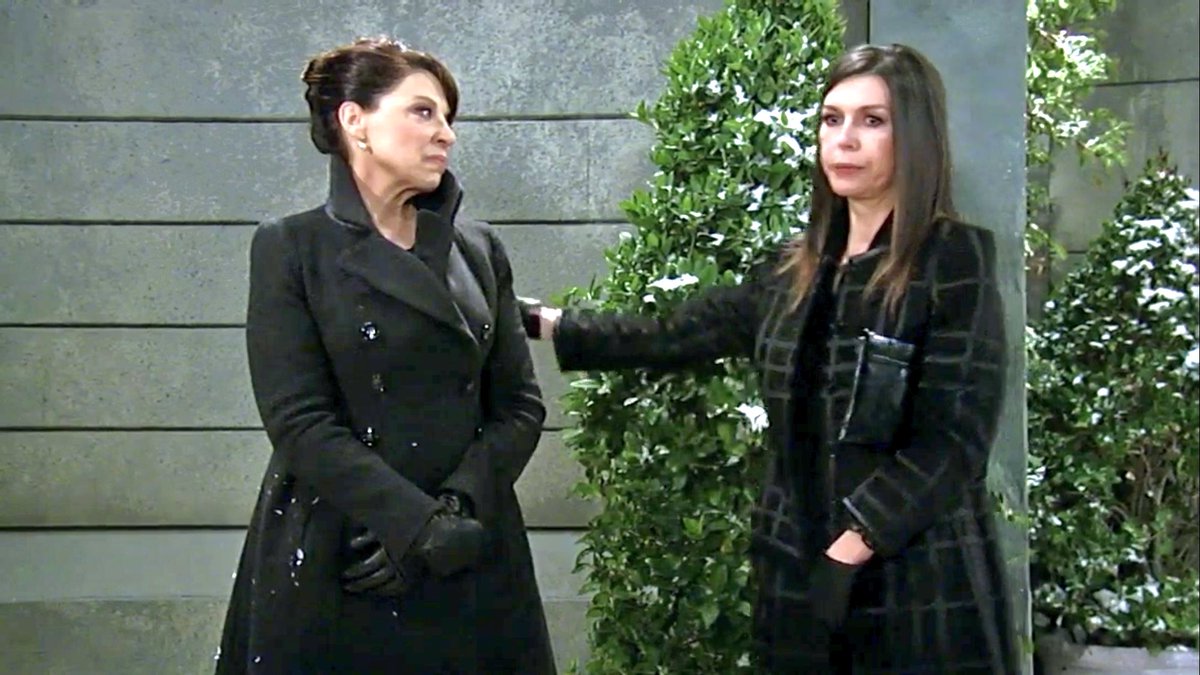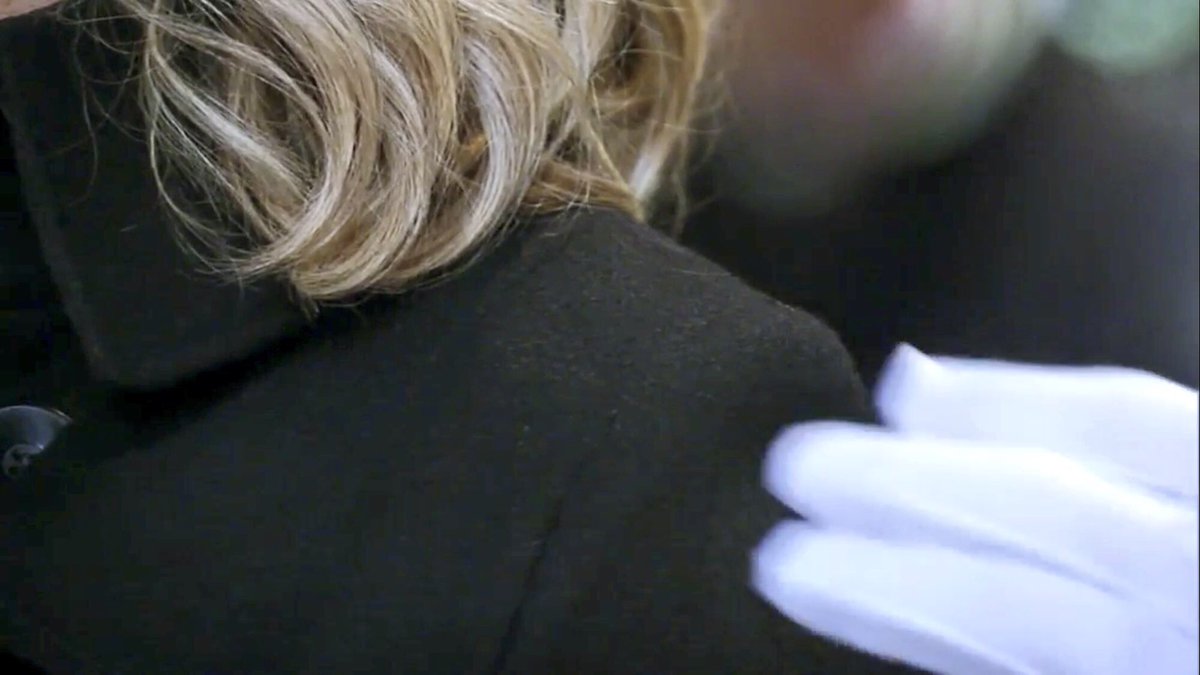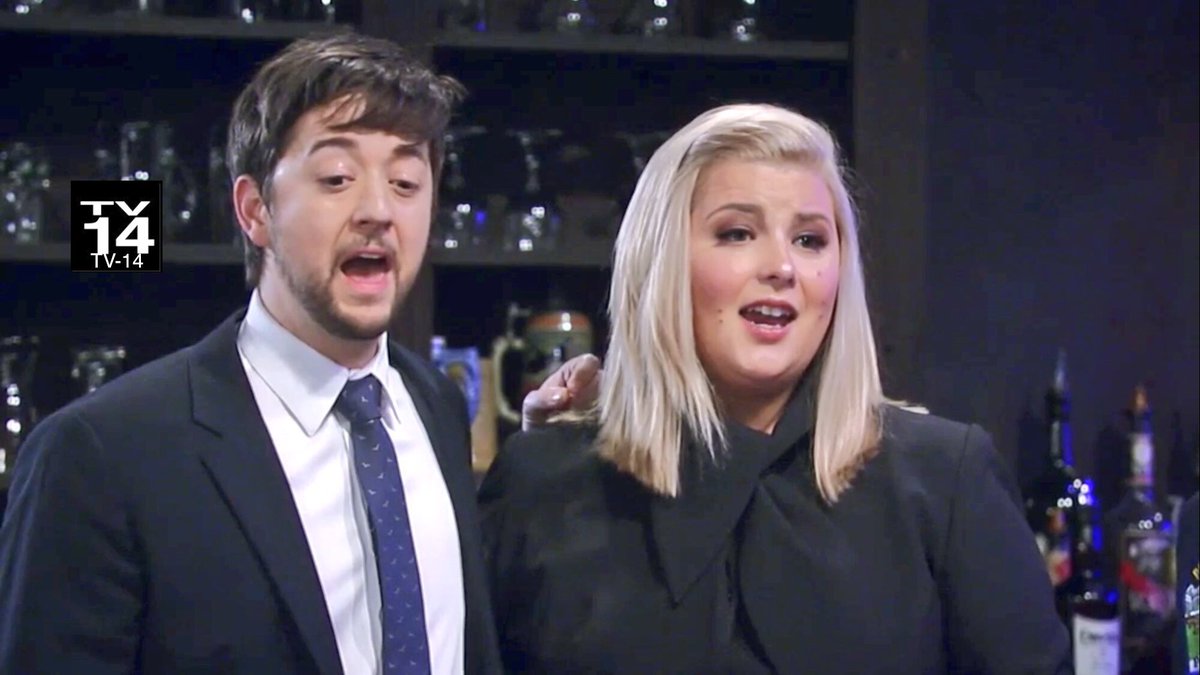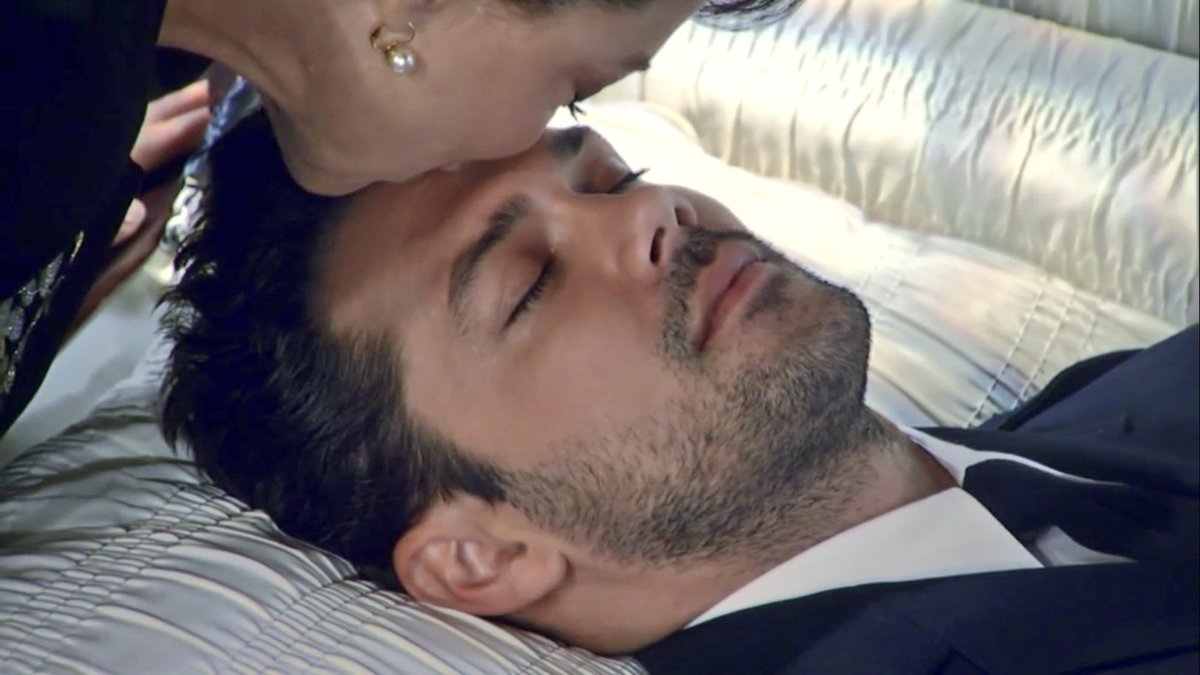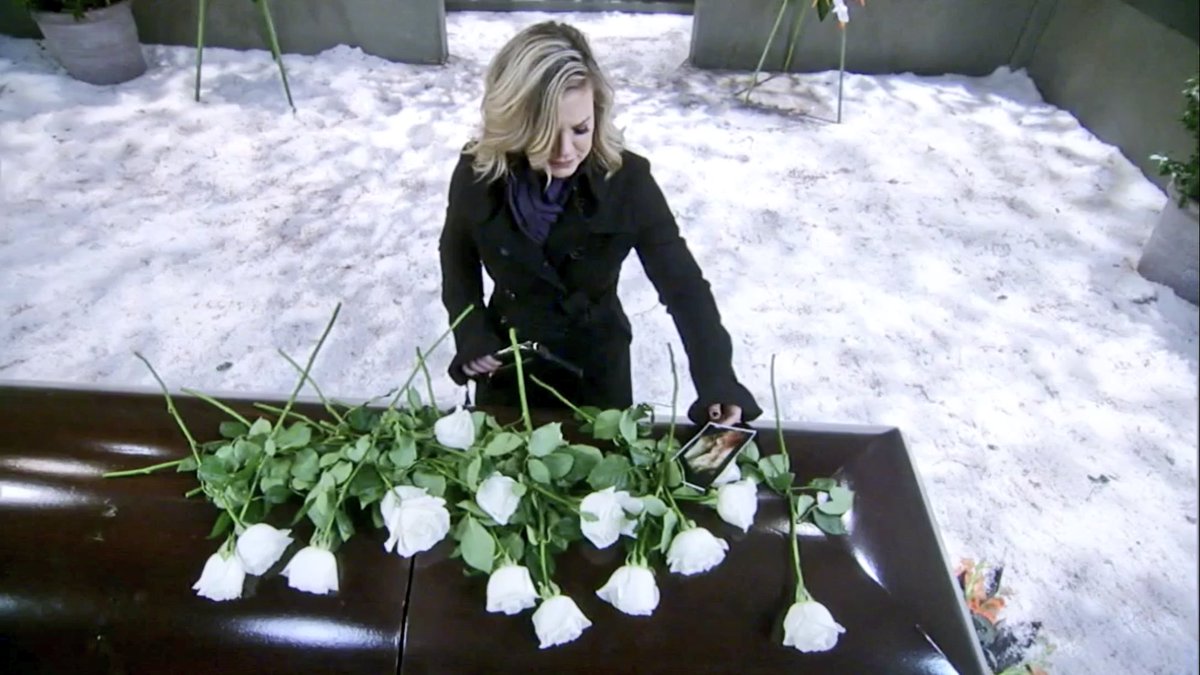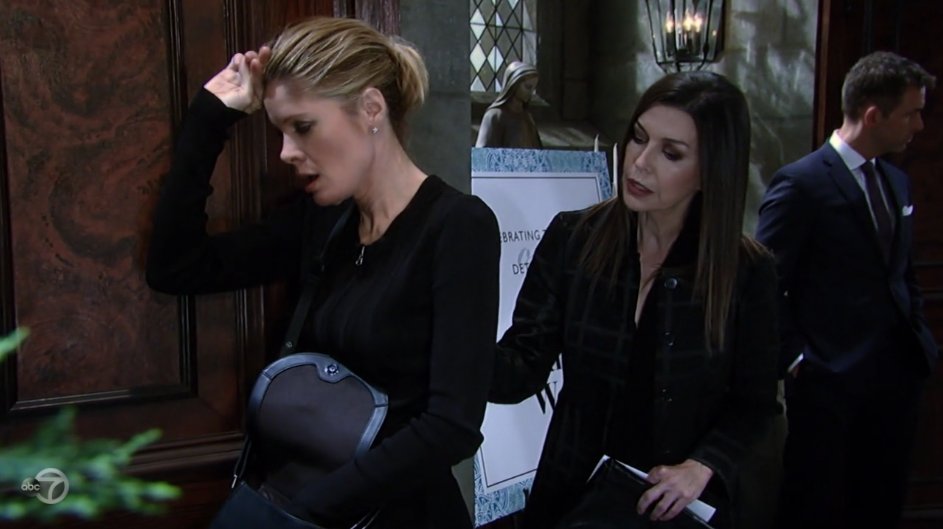 So, all in all I really thought the show on Friday was a stand out and I'll remember it as one of my top faves. I hadn't cried like that since BJ's heart story and Georgie's death. Even Wub Hub was surprised. He came home during the second half of the show and was like: What the heck? You're crying? During GH?? Oh, that's a good thing, right!!? YEP! it's a good thing!!
Photos thx to @The_WSB @SoapJenn @fyeahGH