Nice opening sequence with close ups of people/places while Valerie says "Last Watch" --
Everyone goes to the funeral-- Spinelli is there. Frisco "Couldn't get away"... Maxie wants a minute alone in the apartment. She looks at the blood spattered photo of the ultrasound. FLASHBACK to first time she saw Nathan. Damn, Ryan P is gorgeous!
OMG!!!!!!! GEORGIE Shows up!! She 'comforts" Maxie. Tells her she doesn't need anyone to save her, she has the inner strength.
Nice Dr. O Franco scene--and Anna and Nina one too.
GAH.. Nina's eulogy is HEARTBREAKING!! Wow, Michelle was stellar. I haven't cried like this for a soap in years. The whole thing was done SO WELL. wow. Dante folding the flag,reading the "final inspection" poem. Presenting the flag to Maxie. Amazing Grace on the bagpipes!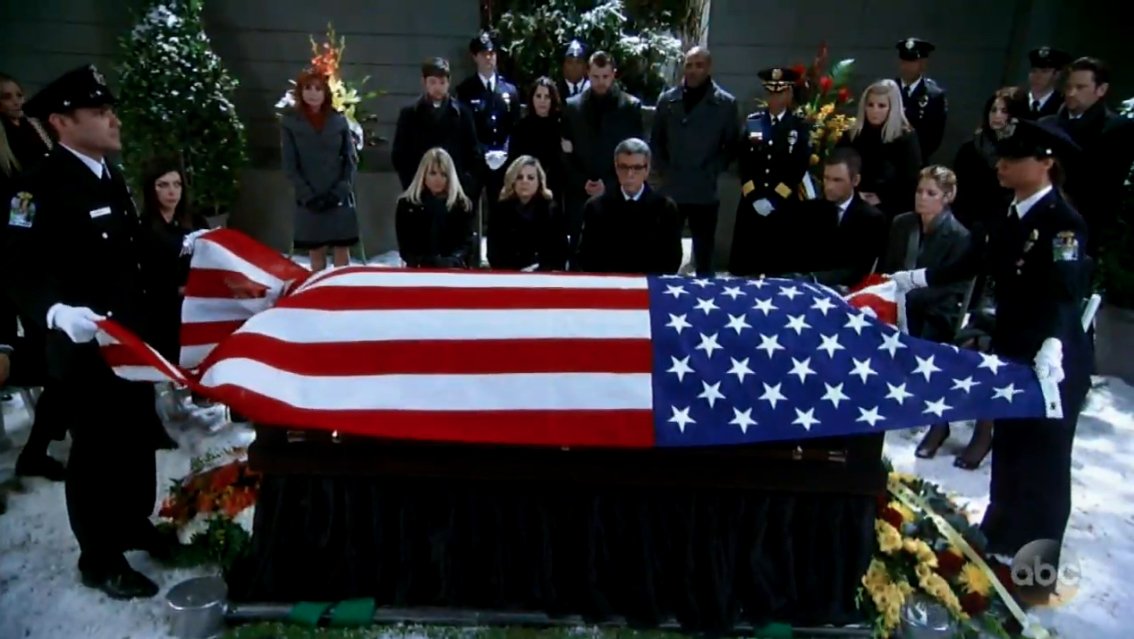 The graveyard scenes felt so raw and real. Geesh. I'm a mess. MESS ..you HAVE TO WATCH THIS. I'm not spoiling the ending just yet but I did sob.
At The Floating Rib Spinelli sings "Danny Boy" chokes up and Amy helps him finish.
Lulu finally goes over to Maxie and Maxie tells her she should be sorry because "you killed him". Ut oh..
KUDOS to GH because that was a remarkable show. I straight up sobbed and I really don't do that often. I'm exhausted.
Kristina Wagner tweeted this--"Ryan takes the cake"!! At least they gave him a great send off!