YEP.. it's Faison's Brain in a Jar.
This week's GH restored some faith although I'm still mad at the entire Genie thing. (I'll get to that later) With my new puppy watching is interesting lol. I get home some days just as the show starts to I have to get her and play and and do all that stuff!! Having a puppy is exhausting!!
Ok, enough about my adorable dog. Let's get to the show!! It was an emotional week that had me using kleenex left and right. Phew!
Lesil, What are you doing?
Why I'm enjoying the gas lepchin! Good stuffs!!
Ok, so Lulu and Dr O took the tunnels and got out of the stables. They didn't know about the Nathan Faison situation yet. When they found out, everyone ran to GH.
Oh, good old GH--back in the bullet operation business!! BUT--Lucas evaporated from last week which was GLARLINGLY obvious-- I mean come on. All of a sudden it's Griffin? Oy. Whatever. So-- both Faison and Nathan get operated on--we see them in tandem, then they are put into rooms to wait and see what happens.
Welp. They BOTH die. We saw Nathan slip away then Faison was trying to get to this call button and bit it overnight (we didn't see it). Nathan's death was of course painful and drawn out so he could say 'goodbye' to everyone. He even felt the baby move! GAH!! It was heartbreaking. KS and RP were SO great. Everyone was wonderful. Michelle, Dom-- Kathleen--everyone!!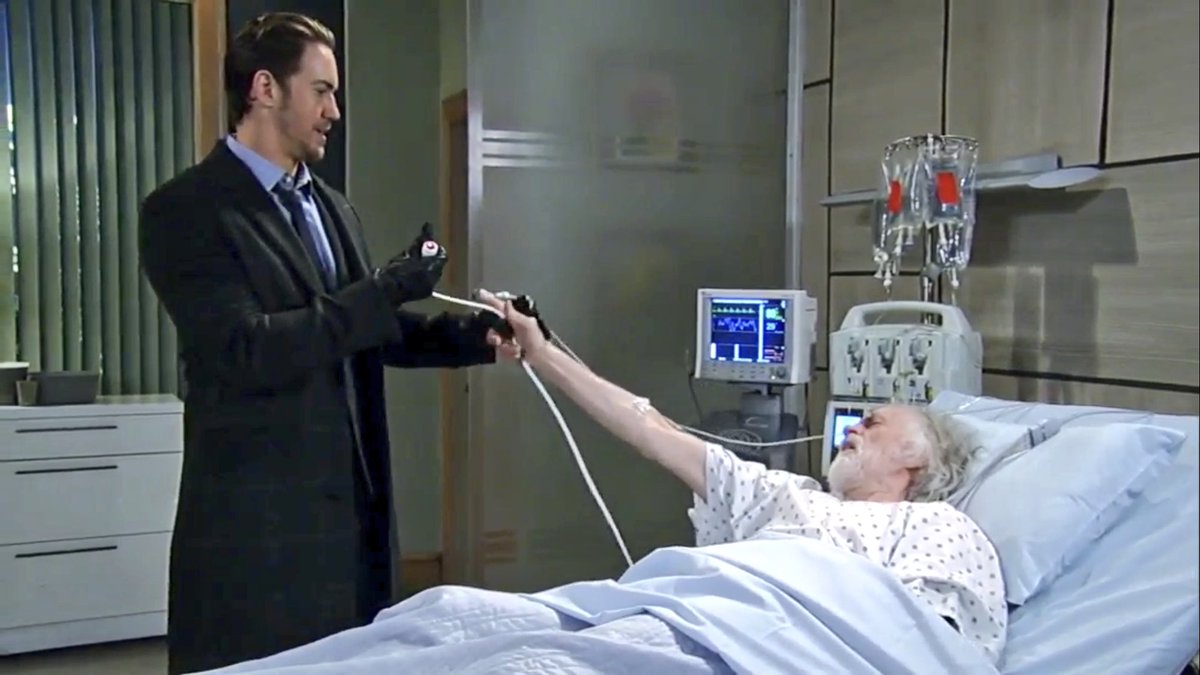 Who was a revelation? Peter August. Geesh-- he's been so bland and in my opinion, not the most 'engaging' actor out there. BUT! At Faison's bedside? He came alive...and it was pretty cool to watch. Now, Anders Hove did a spectacular job at making it feel like he was really anxious and frightened with Pete in the room. Yes, they knew each other and if you go back and look at the scenes in Crimson, it was implied but not said.
Brains in a Jar!? Yep! We got one!! It seems Dr. Kevin is going to study killer's brains. Since Faison was handy, he had the pathologist just cut his out. HUGE weird thing though..when Anna goes in to "talk" to a dead Fiason, he only has chest scars-- NO damn anything on his head? HUH? Maybe they shot it out of sequence?? Anyhoo--Franco goes to Kev's office and notices the brain on the desk. He should have said "hey, brain, have you met my tumor"?? LOL. Kevin was eating lunch! I guess the brain study is going forward; Franco the living subject Faison the dead one. (Is Faison REALLY dead?? I'm not even counting out that he's not, btw) Loads of Ryan Chamberlain talk --loads of it. Makes me go Hmmmmmmmm?? Is Ryan hanging out somewhere? Is Kevin Ryan? Remember, Ryan blew up in the "Fun House"--but you know--this is GH.
**Side note: anyone else find it ironic that JL has a storyline as Kevin just when Genie leaves the damn show?? I would have loved to have seen her reaction to "the Brain".
YES..Anna went to talk to a dead Faison laying on a slab. Very good scene--palpable in Anna's fear. rage, relief that he was dead. Then the big reveal came, and Anna says Heinrich is their son. We kinda knew something like that was going to happen--and there it is. Now, since Peter is Heiney--I think about Anna and Faison's height and just laugh! REALLY? Um...okay. Rumors say Anna goes to search for the midwife that birthed Heinrich. (or a baby)
** NOTE: After getting some notices on Twitter it seems other people think that Anna has ANOTHER kid hidden from Faison somewhere. I was assuming it was Heinrich. She would have given him up for adoption at birth, and not have known that Faison found out somehow (but not that she was the mother). Lesil knew because she had Britt and was keeping tabs on Faison. But--I don't really know. That's just how I interpreted things. You??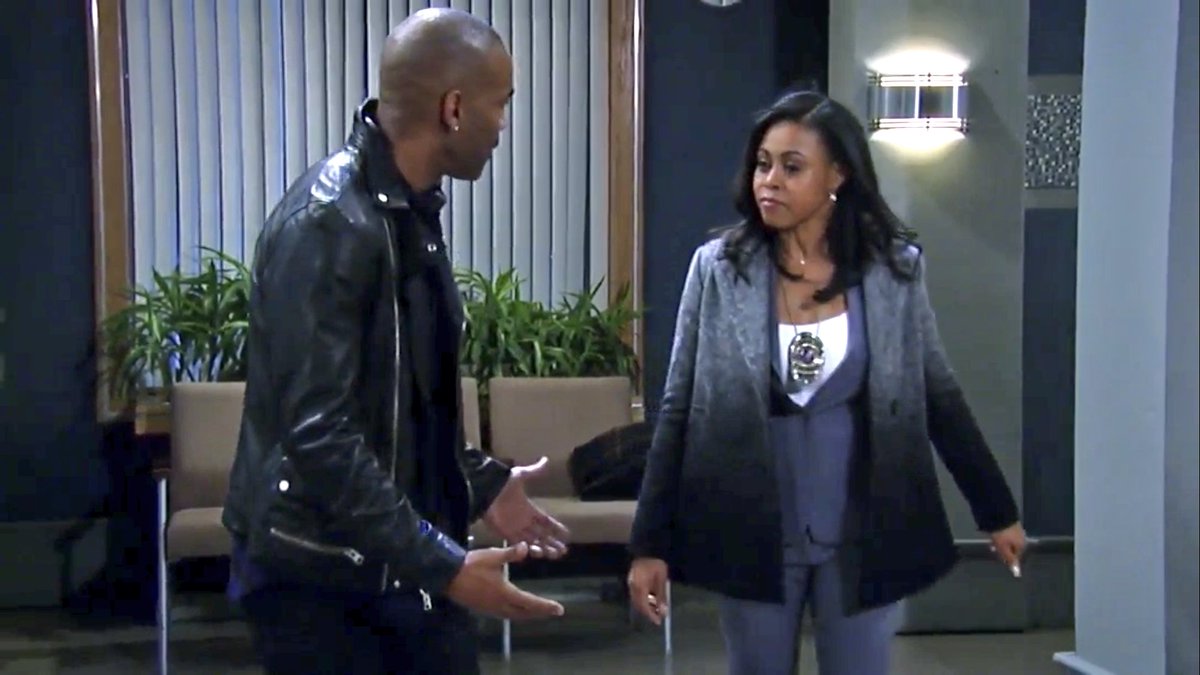 Subtle surprise for me? Jordan scenes. Loved Aunt Stella just yelling about her heat when Jordan gets the call. Her telling all the officers Nathan died and her strength in the moment. When she walked into GH totally shattered, looking wobbly and pained, I just felt it. Liked Curtis talking to Lulu at Kelly's --then driving her to the hospital. He was there for she and for Jordan.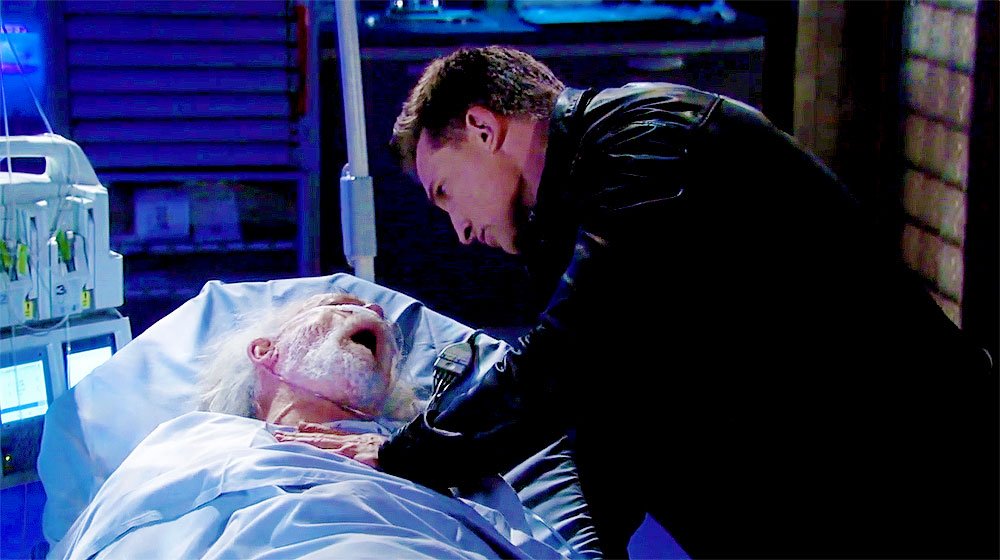 Ok, now we come to the let-down of the week. What am I talking about? The whole "Why did you take me, Faison"??
During a reveal that should have been pretty exciting and maybe given some closure, I was just like..... well... that was a sad-horn. Morgan fixed his steely blue eyes on Faison... said some stuff and we had 'the story'. Seems that Faison took Morgan to turn him into an "assasin" he could use -- but because of Jason's brain damage (thank you, AJ!! you never got any credit for that, now you can!) couldn't mind-program him. What to do...what to do. Picture this: Faison is surfing the net (yes, yes he was). He's smoking many mini-cigar ciggs. All of a sudden POOF! out of the blue he finds a Jason Morgan clone looking up at him from a S.E.A.L. team!! What are the odd? So....ol' Cesar, he decides to take Drew and do the switcher-oo. Helena took it from there and programmed her 'soldier boy' on the Island. Faison thought Morgan would be killed but "the traitor" (who we now know is Heinrich) didn't do it! Why?
No one knows yet.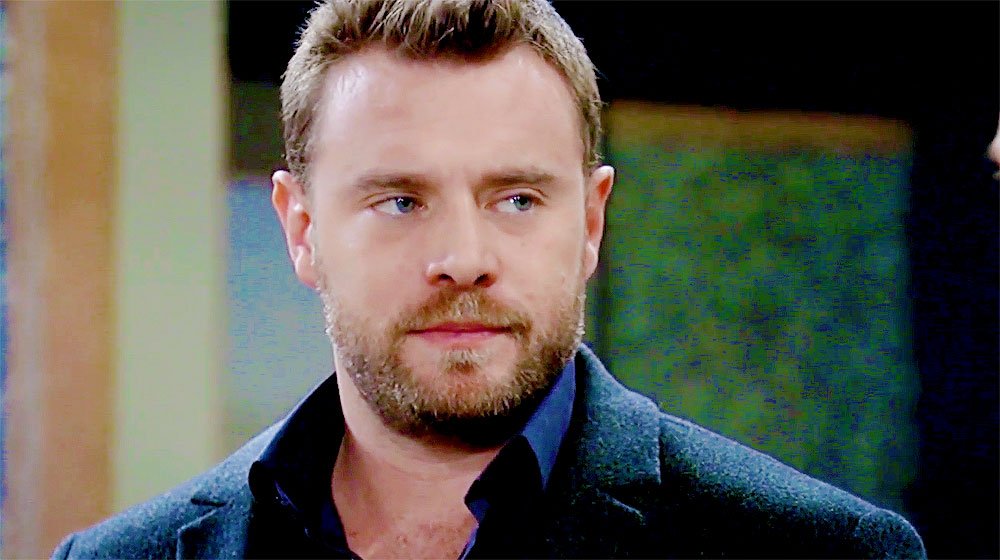 Guess who's pissy about this? Yep-- Grouchy Drew who had yet another reason to be resting-bitch face when he got back from his honeymoon. He's not happy he was cut out of the SaSon Detective Agency and that no one told him about Heiny. Oh well... good reason to continue to be mad next week too!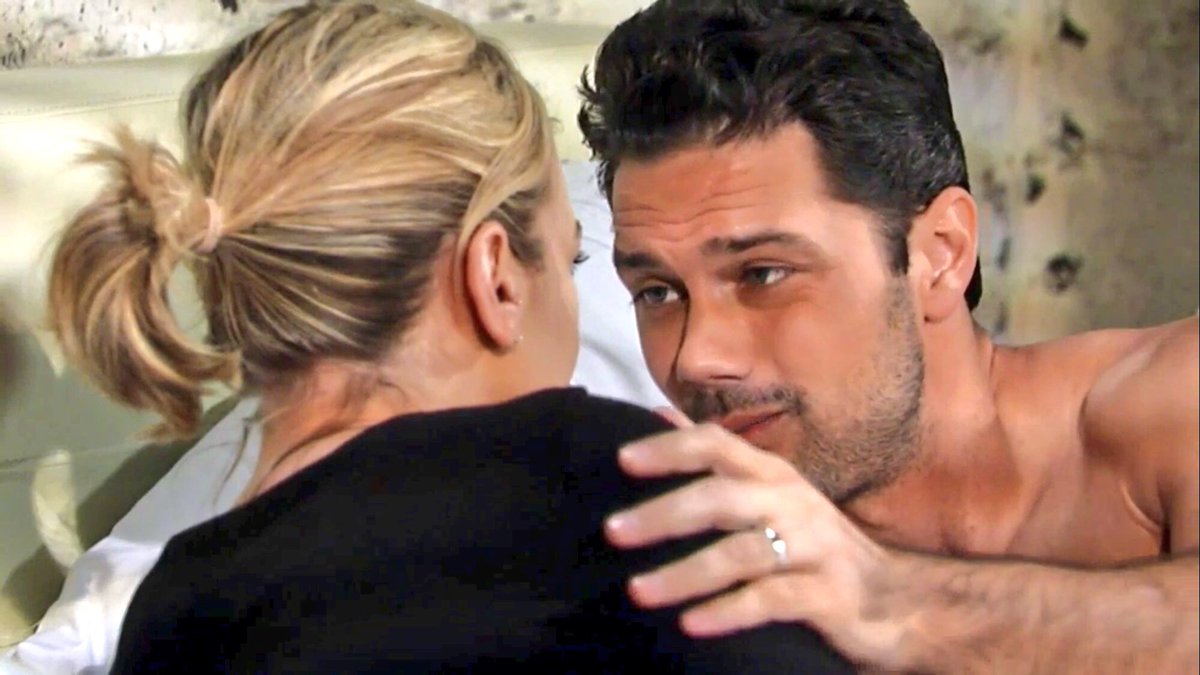 Friday gave us Maxie having a wonderful dream about Nathan being alive, then crashing into reality. Nina came over to console and weep with her. They looked at funeral pamphlets and were perfect as sister in laws. I hope this will keep going forward. If you didn't know, Nate's funeral will be this Friday....Feb. 9th.



ORGAN OF THE WEEK:

You guessed it...

PROP OF THE WEEK:

Nathan's BAG--- Amy delivered it to Maxie and when Maxie went through it--it was heartbreaking.
SADNESS OF THE WEEK

: OMG--who didn't look at the blood stained ultrasound photo and NOT just lose it??



SHOCK OF THE WEEK:

When he sat up, I swear I thought: OMG he manufactured this WHOLE thing and even those stitches on his chest were fake?? But no-- those meanies in the writing department got me!! Kudos to Anders and Finola!! Wow.. they were just so on-point! I think the editing did this wrong--Kevin got the brain AFTER this scene happened, hence no scars on Faison's head.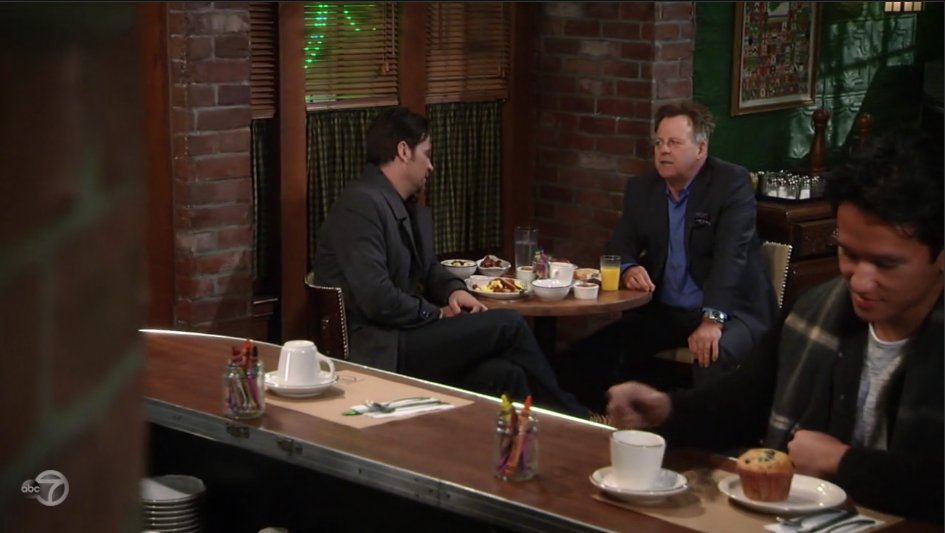 FOOD FUN:

Watching Scotty and Todd-Franco eat always makes me swoon! Fun scene and Scott is going to be Franco's best man. Anytime we get to see RoHo and Kin is a win!


Other take-aways:

JaSam will be having eye-sex and flashbacks until the end of time. Yep. Kiki and Michael chem test?? Ava's still groveling for 2 minutes with her daughter, Avery. Nelle and Carly had an epic-half smackdown at the Metro. It was perfect in every soapy way. I see Robin is coming (maybe for Maxie and funeral?) and Brad is supposed to make an appearance but I'm not sure when. Obvs too hard to get him when LUCAS was there.


I LEAVE YOU WITH: THE WALL OF GRIEF