Ava isn't answering Griffin' calls ... Ava is taking care of Kiki --she rubbing her feet awwww... Kiki goes to GH to do her shift.
Mike is being "dragged" to GH by Sonny for a check up. Dr. David Bensch is there (I thought he was off the show--seriously it's been in forever) He wants to do lab work and tests. But I tells Mike it's probably Fatigue (I think to humor him and get him to do the tests). Dr. Bensch consults with Griffin and Griffin asks Sonny if Mike was confused. Sonny thinks a minute and says yes. Griffin wants to do 1:1 cognitive testing with Mike. Sonny's in the room while he asks some questions. Mike gets the short term memory ones wrong.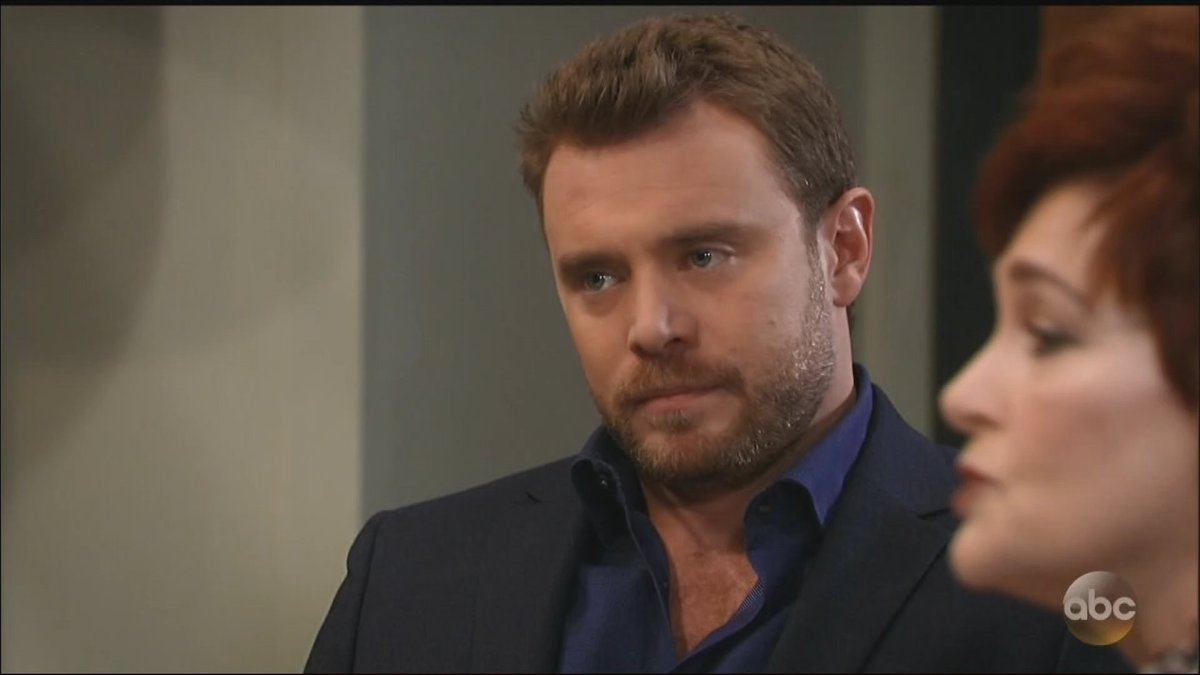 Jason is at Carly's for Coffee. Anna is at law office for Faison's reading of the will. Killy walks in-- Anna's like: Wha? Oh, over at Carly's we find out that Jason is also in the will. Diane comes in to get a paper from Carly and is all "YOU need to get over to the will reading". Jason says "I want nothing from him"! Diane tells him he needs to go. SO! Finally everyone is in the office.
Faison leaves the following:

Britt:

"The sandbags that once lined the estate because you've been a weight on my neck for years" LOL...

Drew:

The one thing you want the most "your past memories" Jason: Ok, this got tricky but it came down to the fact that each could get their memories back if one killed the other.
Ugh--ok. Nelle gets Monica on her side by telling her that Carly's been mean and making her anxious. Monica is very sympathetic. She goes over to Carly's and tells her to BACK OFF of Nelle. Carly bitches, then throws Monica out. Monica tells her she's throwing Nelle a baby shower.