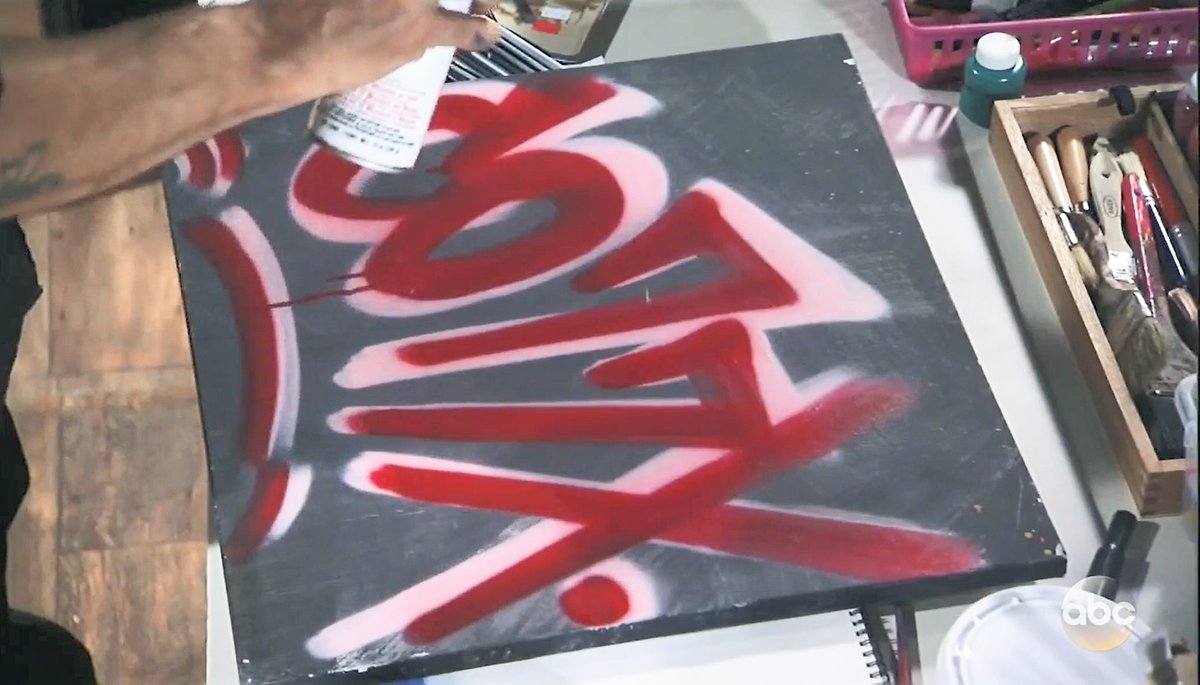 We ALMOST HAD IT ALL
So, I'm off this weekend and I'm uploading something for Sunday Surgery because I'm nice like that!! Let's see what I can get done.
LIKE TINA, I'm having sheet cake! Dig in!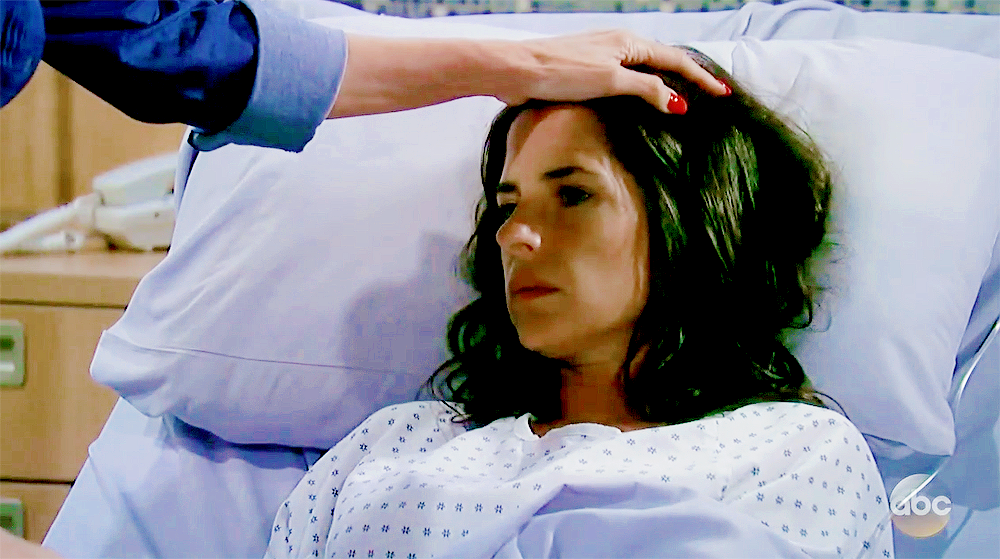 No, Mom, you're not seeing things. This is week THREE I'm in this bed...having flashbacks..
Oh my poor Sam.
Yeah, it's been a drag. Cool though because I just keep saying the same thing over and over.
Oh, daughter I hear you on that.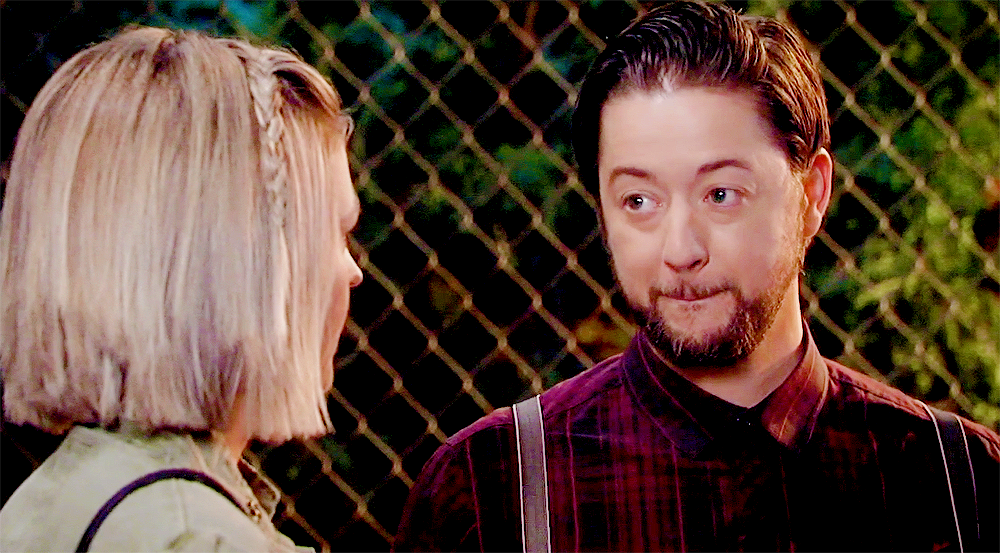 Hello Maximista, mother of my deligthful little child!
Oh Spinelli, with all that's happening in my life and in the world I have something I need you to help me with...
What could that pertain to? Your living will perhaps? Advice on living coast-to-coast long distance romance?
NO! I want you to find MAN LANDERS!!
Oh! Ok, fine and dandy. I should warn you however, I find myself attracted to him from afar.
Figures.
\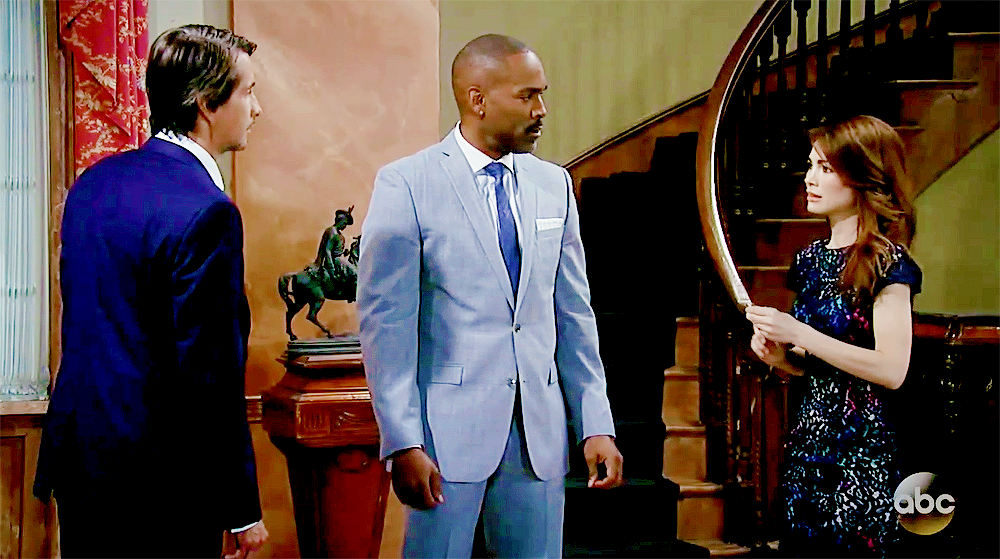 Oh, look guys..she left her ring...
Wait a minute...wait a minute ...what?? I got dressed up for this, cheered this adorable couple on and....she's just up and gone?!
Um...looks like it.
Curtis, do me a favor.
Anything dude..anything...
Come talk with me for 3 days in Hayden's office. We gotta figure this out.
Can I bring a sandwich?
Bring a whole pie, don't care. We'll be in there awhile.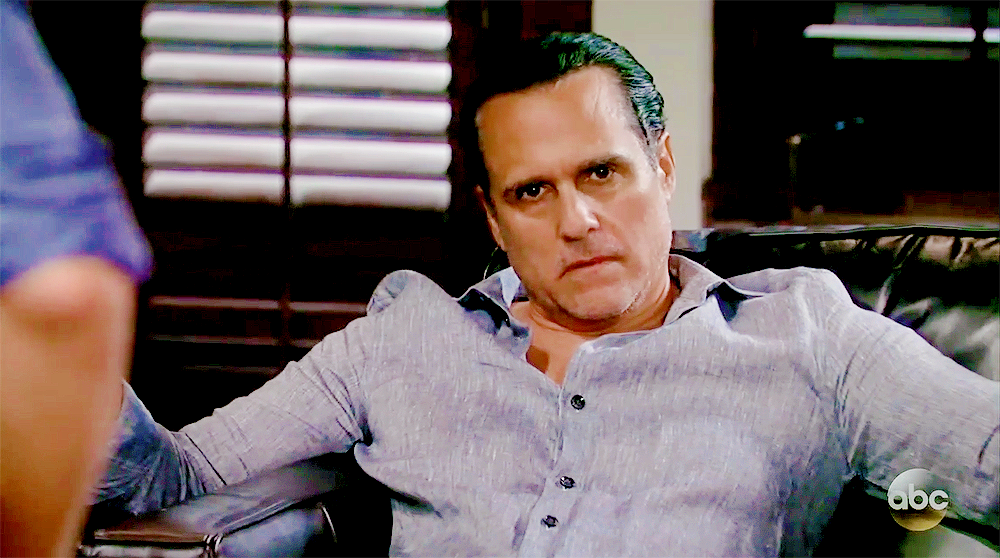 So, I got shot. What da ya want now, Dan-Tay?
Well, the bullets don't match...
You think I care if dey match?? REALLY? I've seen so many bullets I could make a damn belt.
Well, your story still is fishy.
I'M IN PAIN, can't you see that? PAIN!
Ok, but if you think of anything else--
PAIN! I SAID PAIN!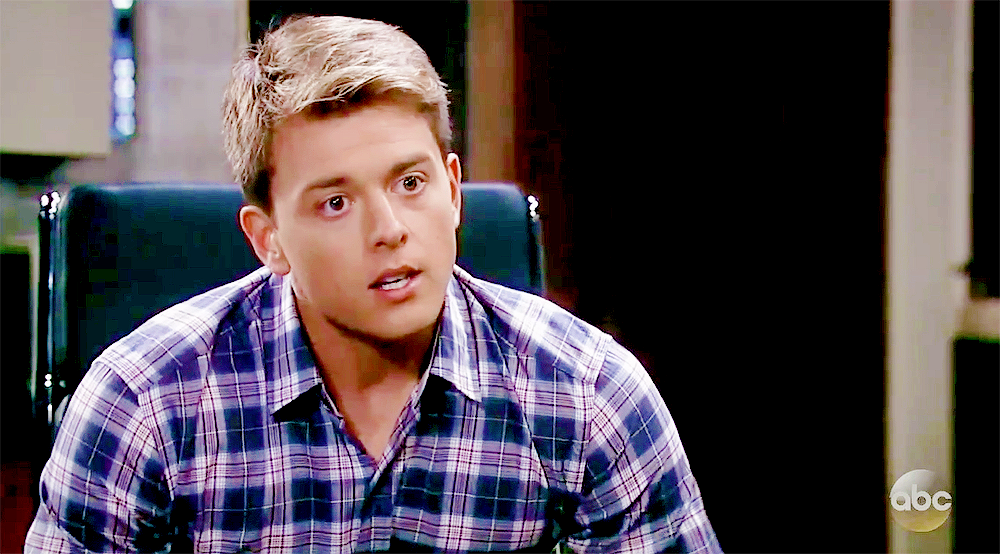 So, Dad...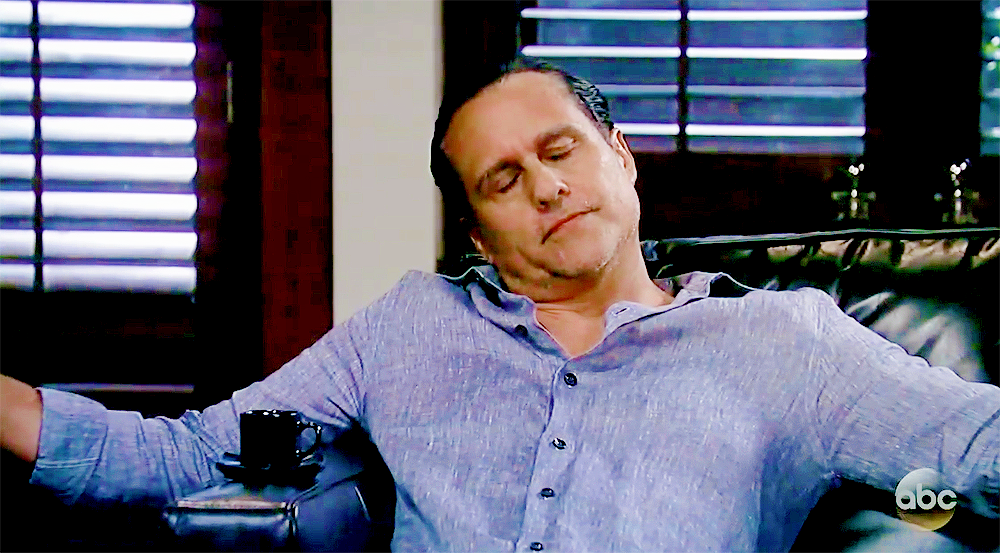 PAIN, MICHAEL---PAIN...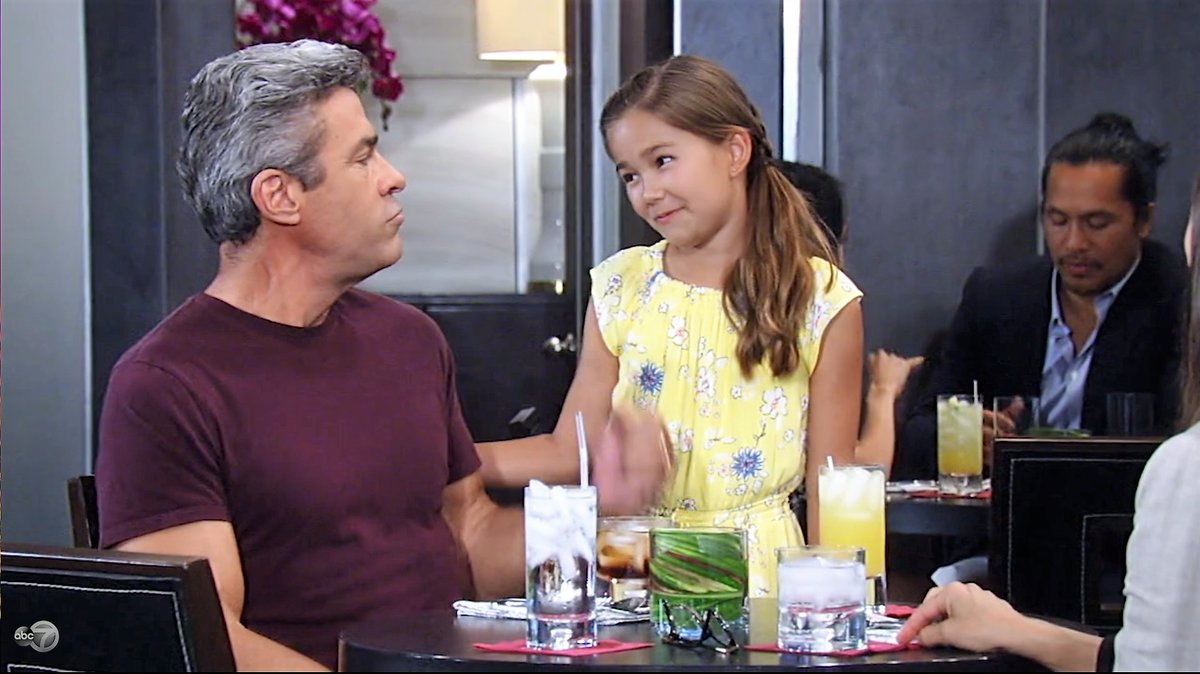 I am 12 years old now, and I'm cute as a button...so of course a boy is calling me
I don't even want to hear that!
Well, Spencer even gave me a diamond!
When's the next launch leave for that island?!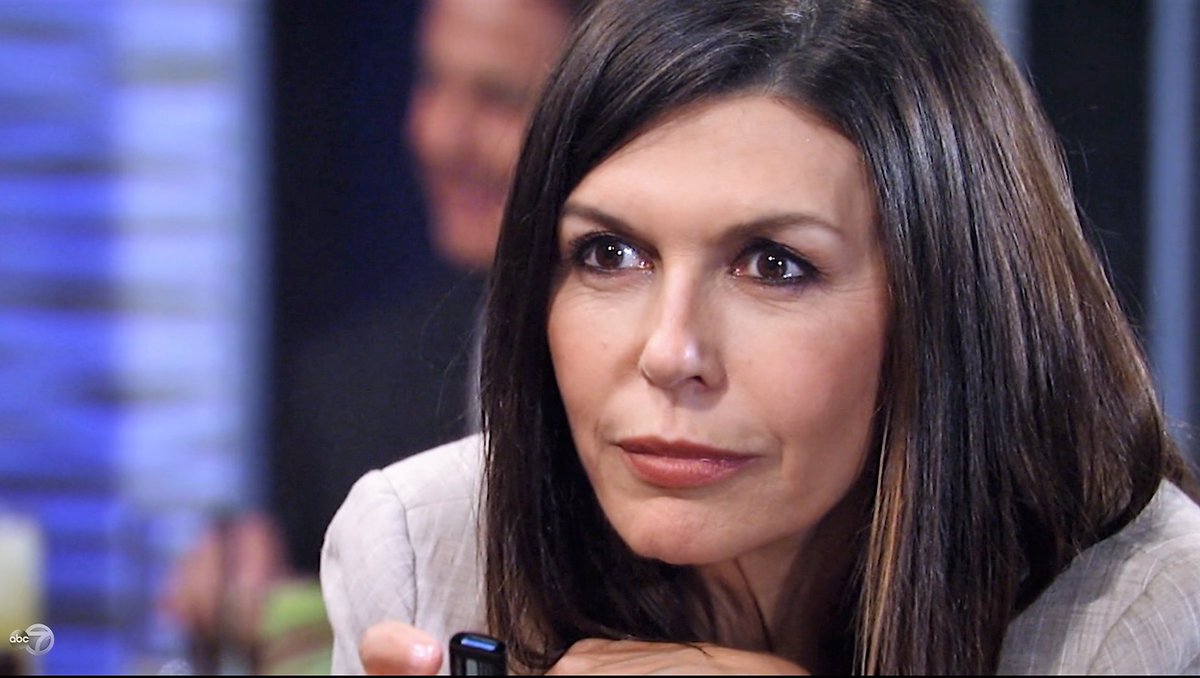 For the next 20 minutes:

So! DO you think the diamond is real? Do you? a Berlin diamond? Do you think so? Is it real? I'm going to ask Elizabeth if it's real...ok? and if she doesn't know, I'm asking a super secret jeweler guy I know! Ok?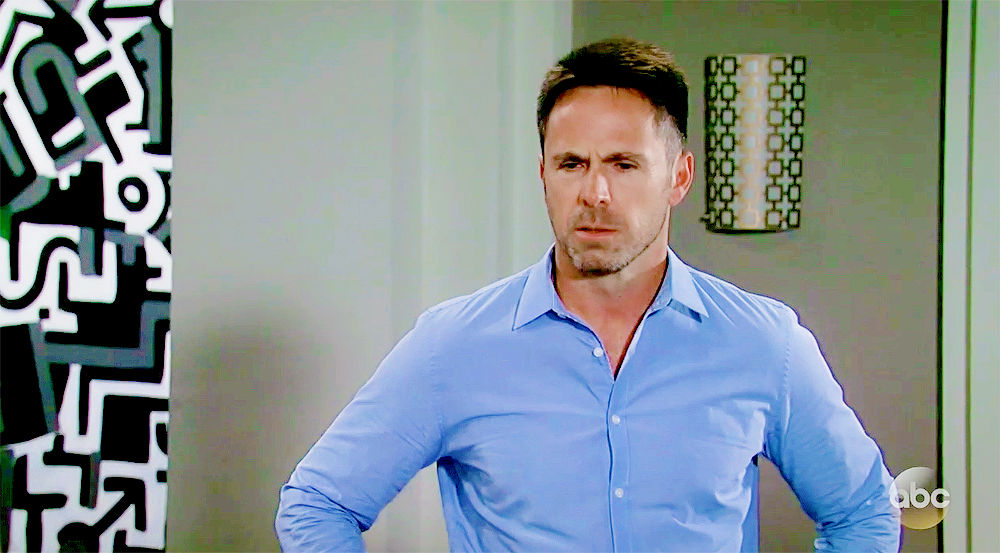 Huh... my dressing room said "Steve" on it this morning ....I thought I told them I was staying. Dang. Not sure. He better not touch my "The Lake is for Lovers" poster!! NOPE!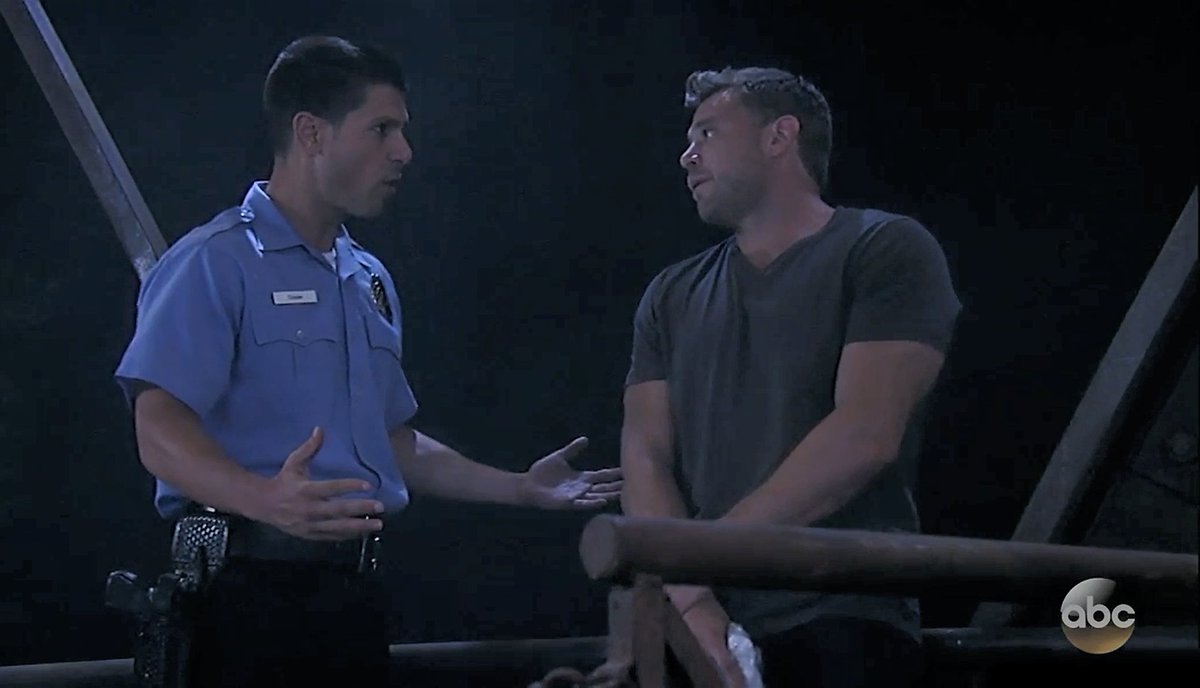 Look, I stole the gun for you....now can Corinthos leave me alone?
Yeah, whatever. I just have to get this in that river.
Hey, man.... you know, things come back from there...both Jeromes... that rifle..old lady Grimes cat...
Don't worry, this will NEVER come back!
Audience: collective groan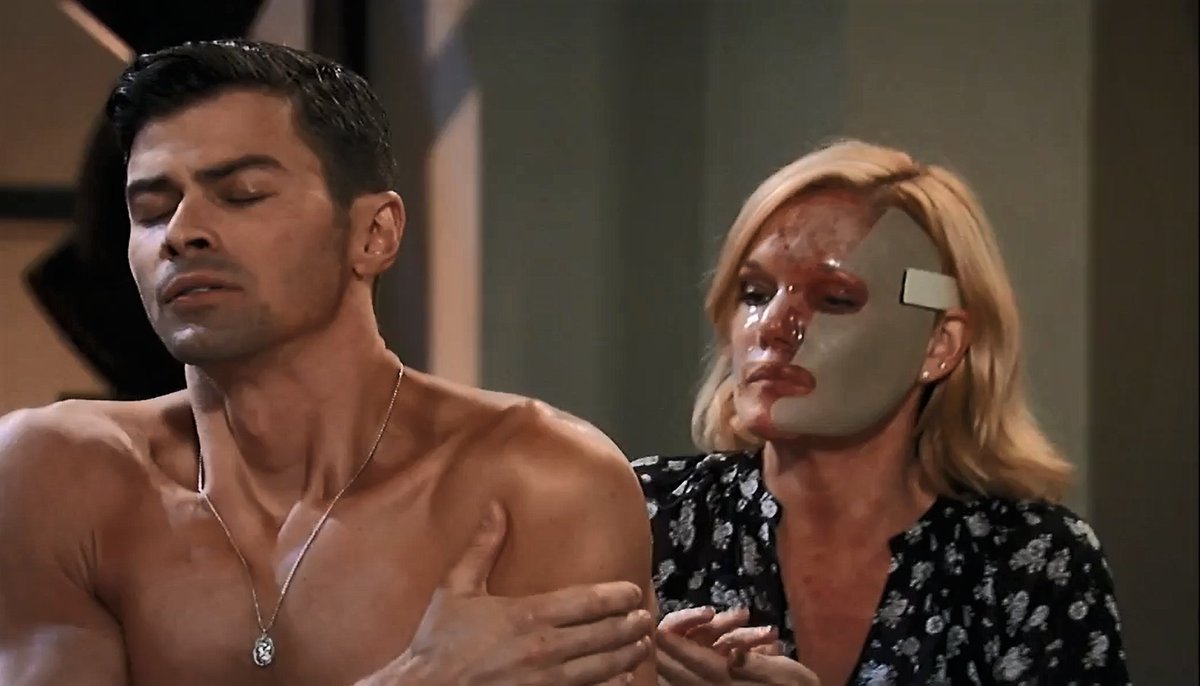 Now, I'm going to put this totally non-contrived lavender oil all over your strong, muscular shoulder and just rub...
Oh, it feels so good....
You know, if we sit here long enough they could draw us for a cover of one of those romance novels...
Don't stop! Don't stop! We must make sure they see our desire!!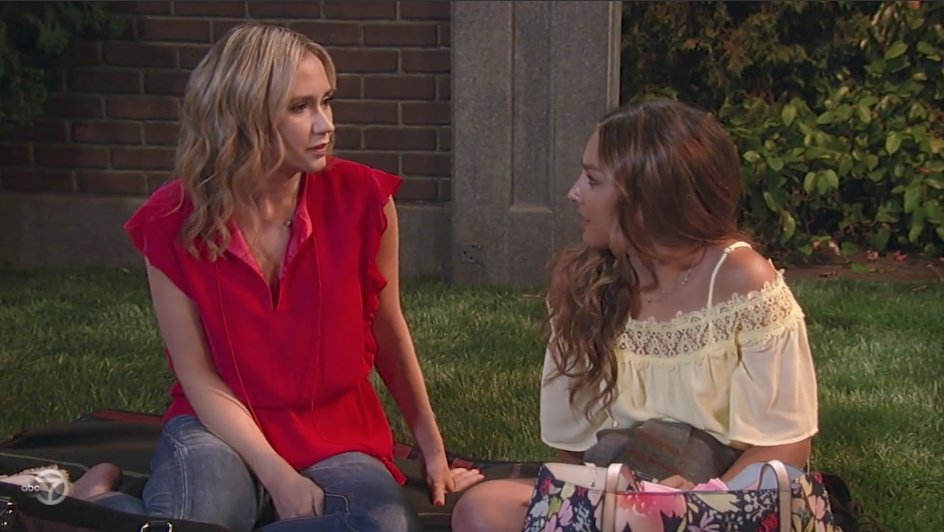 Hey!
Hey!
Long time no see!
Yea!
Um...
Well...
Ok!
See ya later!
Maybe!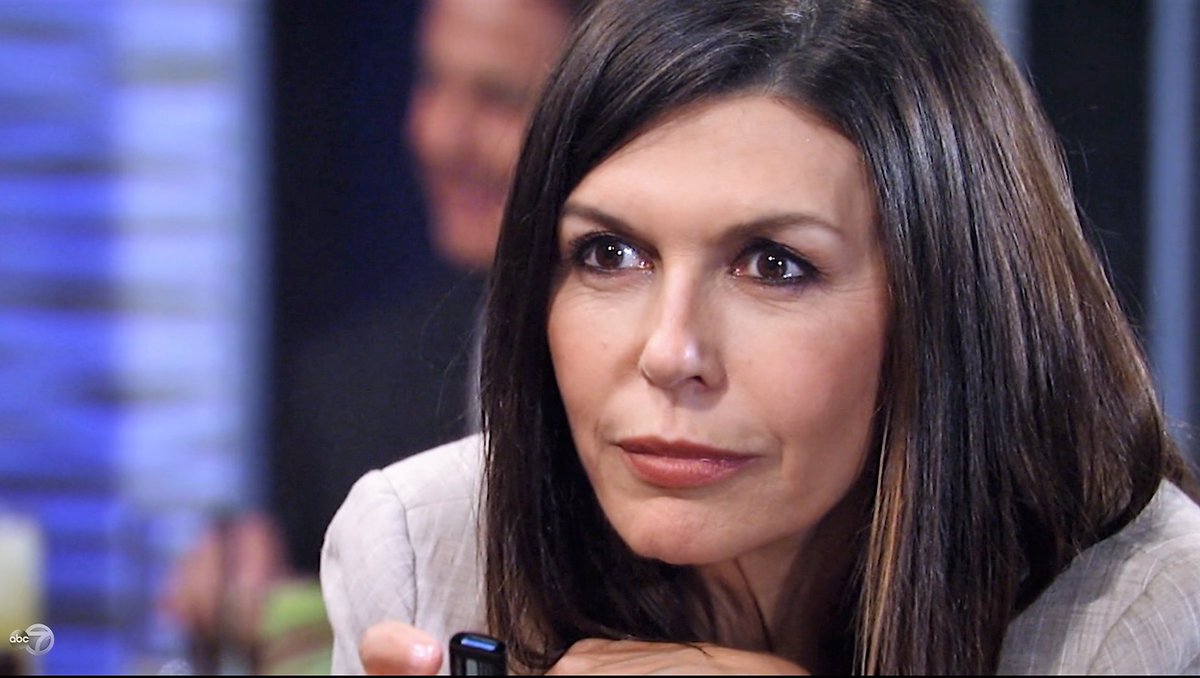 No, ...tell me, do you think this diamond is real??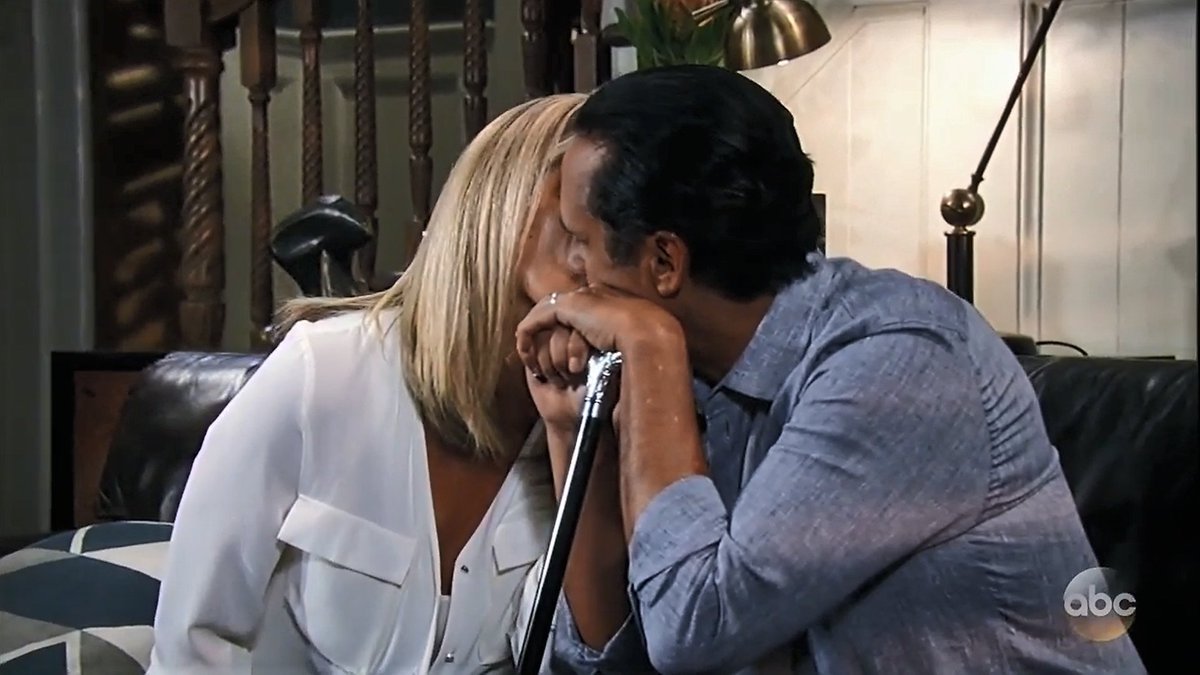 Oh HA HA...YOU thought we didn't get any airtime this week?? SORRY!!! We did--a LOT!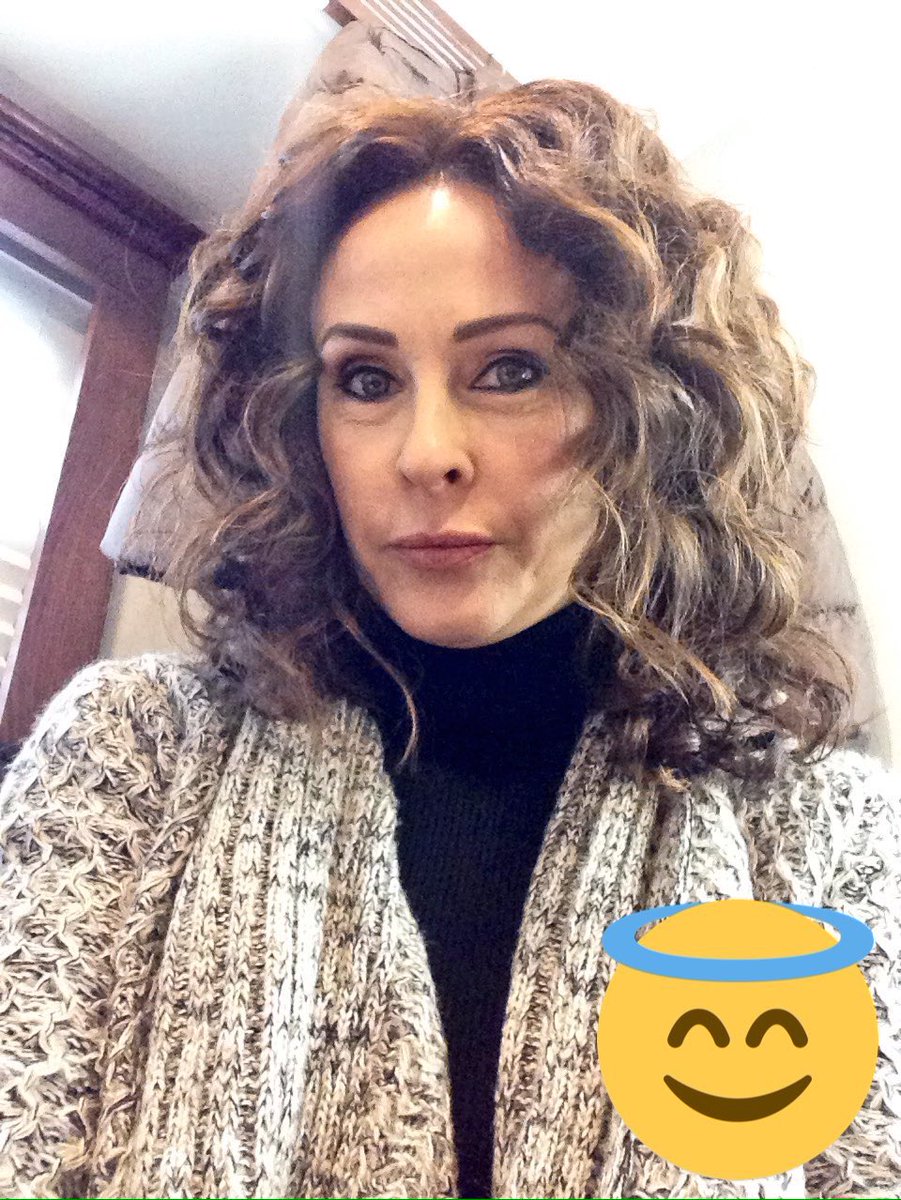 Alla Korot is coming August 29th as Farah. So-- there you go. She was on Grimm and Another World.
Burton was taping this week..so maybe we see him in 2 Fridays (a toe?) then... the end of that next week? Who knows.
Let's see.. SO, Maxie's going to find out Man Landers is Nathan and the connection with Amy (ugh). I have little hope we'll see Ned for awhile. Now that Dillon is going-- the Q house shrinks some more!! Sonny and Sam have a stupid secret that isn't really even that GOOD-- Hayden just disappeared and Ava is hot for Griffin but...HER FACE. Oh, and the diamond, is it real? IS it??? Val and Nina talked about junk--basically same ol same ol. He loves her, wants her back, she's wary.
Nice to see Emma and to have Anna, Mac and Flea together. Not really that into Parker and Krissy because they were on--then off screen--then on for 10 min then off. Now I should get invested? Hmmm, why?
THIS IS NOT A DRILL: Oh MY GOD. ON Monday August 21st, ( I guess because of the eclipse??) No new GH but a repeat of..(wait for it) SAM SHOOTS SONNY! ahaha, in case you haven't see the 900 flashbacks. Geesh Louise.
A few spoilers for you I dug up: (you could write these yourselves)
** Now that Kiki has her apartment all to herself (Liz and Franco are moving in together) she wants Dilly to move in
**Sam sits and flashes back to shooting Sonny, feels bad
**Sonny continues to lie for Sam
**Ned and Michael come to a deal regarding ELQ
Ok..have a great one. I won't be home most of the week-- so enjoy the sun. I'll jump on when I can.