Silas and Alexis talking about AA meeting. He doesn't want to go...she tells him he really should go.
OMG..so Lucas was on...talking to Bobbie and Carly about adopting a baby. No BRAD tho.
Sonny tells Anna "We are playing by my rules" ... um.. SHE'S WSB--shut the freak UP!!
Lulu and Dr. O are getting gassed in the stables. Dr. O is like "I'm just going to fall asleep"--Lulu tries to get out.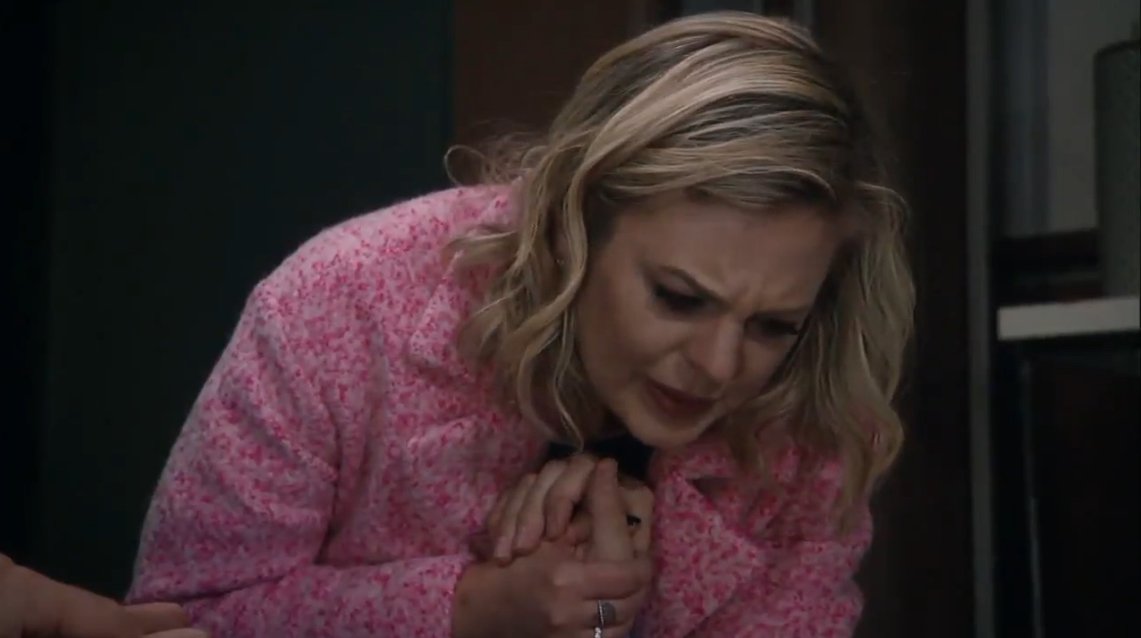 So at Crimson, Faison shoots Peter August-- takes Maxie to the foyer of Crimson. Meanwhile, Nathan runs up to save Maxie. Faison shoots him--Faison didn't realize it was his son-until Maxie said "Nathan". SO, Faison shoots Nate just like Sonny shot Dante! So--next, August is out in the foyer with a gun aiming at Faison and Faison runs.
LUCAS goes up to Crimson to see if he can help.
Later, Sonny tries to get into the hotel and Dante says NOPE. He gets all huffy and Jordan says "I'll arrest you if you go in there". Carly sends the doorman/desk guy outside. And BOOM! Faison was hiding and grabbed her!! They go towards the door and guess who POPS OUT?? WHY it's ST. JAYSUS!!
AHAHAHHAA. He totally SHOOTS Faison BOOM Faison is still alive tho. He tells Dante he'd better hope he stays alive so he can find Lulu. Peter August tells them Lulu went to Wyndemere. Everyone runs.
Dante and PCPD guy get to the stables and bust through the door but they cut to Jason and Carly (I think Lulu climbed into the holes to the tunnel)
Anna is waiting for "Heinrich" and Peter shows up lurking in the bushes. Oh, Anna has a LOT of Faison flashbacks.
Faison and Nathan are both wheeled into GH--Finn takes Faison and Lucas takes Nathan.