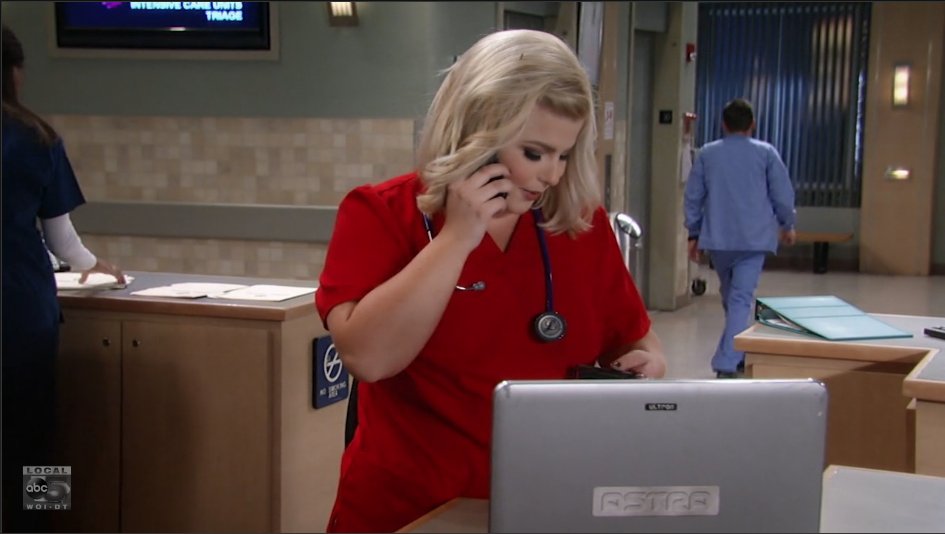 HELLO from the Outside.....
When I was younger we'd watch soaps (or even prime time shows) because we either identified with a character or wanted to BE them. I loved One Day at a Time because of Valerie Bertinelli. I watched GH for Genie Francis. I didn't care if she stood there and pouted the whole show (which she did a lot of), I just wanted to see it. All My Children had Erica Kane (bad) and Tara (good). There has always been someone I've tuned into see on my soaps.
Until now.
Yes, there are a ton of characters on GH. Yes, for the most part, the actors are great. I just can't get into anything on this show right now. It's so bloated and jumps around SO much I find myself unable to latch on to any 'favorite thing'. I might get intrigued by a portion of the show and then it's not on again for weeks.
There are seeds of good that never get a chance to grow.
And now we are getting MORE characters.
*sigh*
Let's look at this week. I hope you enjoyed it because I was way underwhelmed.
Not sure what to eat today, maybe some Snap Crackle and Pop! Could that pep me up?
If you clicked "read more" and didn't give up after looking at that first part, you're in luck! For one of the first times in a long time, I'm going to only have positive comments on this blog. Yep. Yes, some sarcasm (because it's in my DNA) but for the most part, I'm going to point out what I liked.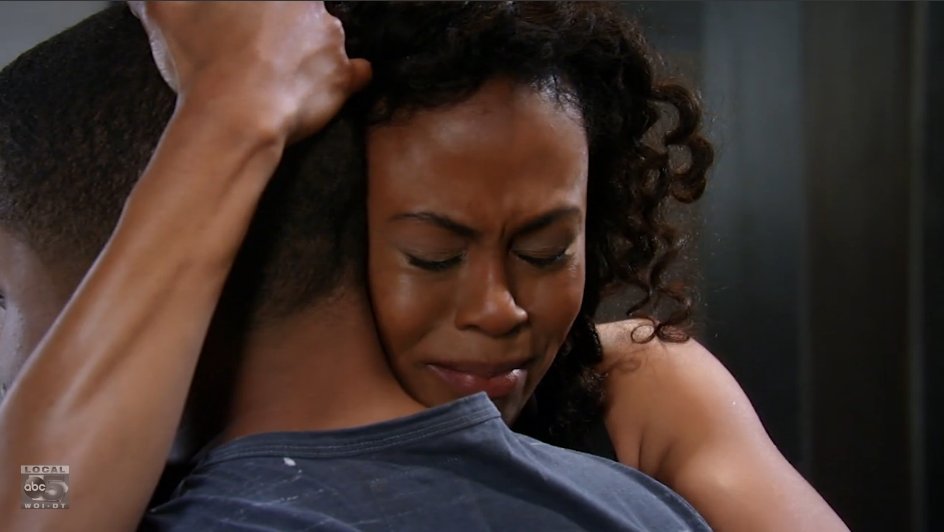 TJ and his Mama. Now, I do have to start out by saying that this should have come about a year ago, at least when Sean was on the show. BUT! The acting was great. Dialog solid. So... yeah, I'll say in the positive corner.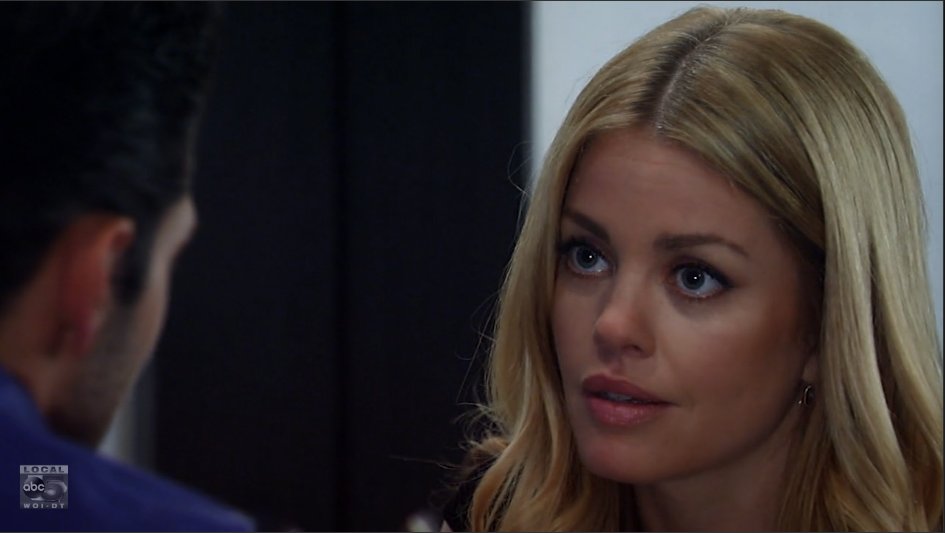 Nathan and Claudette. Yes, she's new, and no I don't really care about her but I love Bree--she's so good. Nathan sure did look like he missed Claudette. I don't think I've ever seen him look at Maxie like that. Ergo, the whole finding out he shot Griffin and Maxie exploding when these two hook up (and you know they are) might be worth the watch.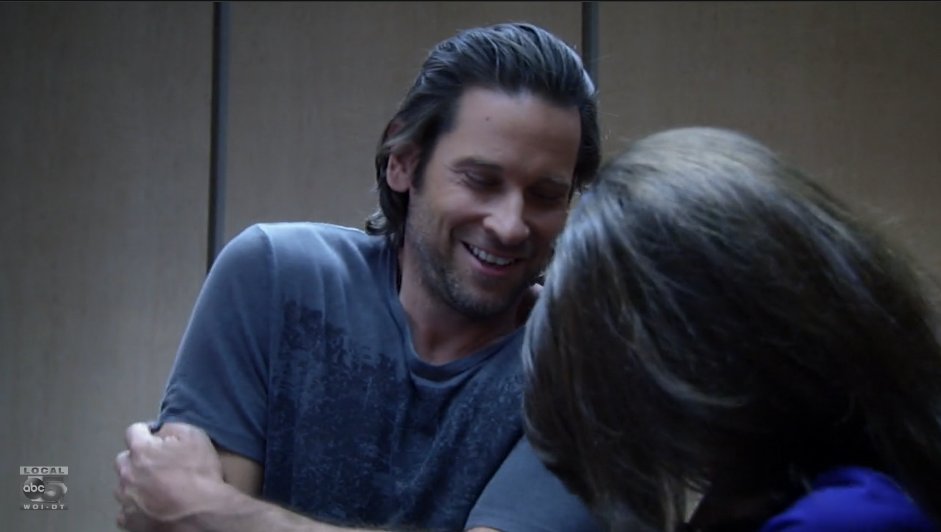 Friz. Ok the whole Elevator thing was a creep-out but Roger and Becky were adorable together. Not sure if I want to invest in these two, they seem like a long-shot. My only hope is that they get Franco to figure out what an arsonist Cam is and hilarity will ensue.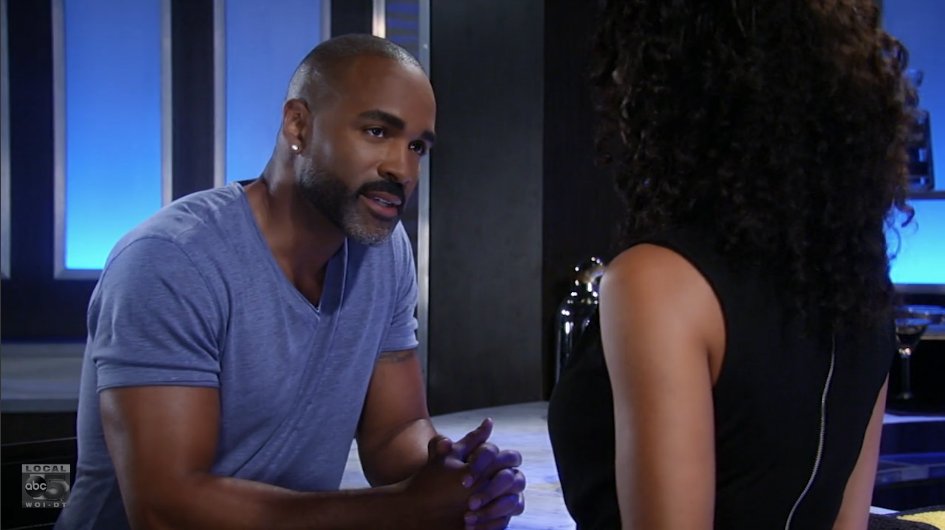 Curtis is getting more airtime. Did someone realize he's gorgeous and a good actor? Must be! He's working on a "case" for Crimson which ties into the Kidney-Gate AND is involved with Jordan/TJ. OH and.....he had a scene with Maxie too!!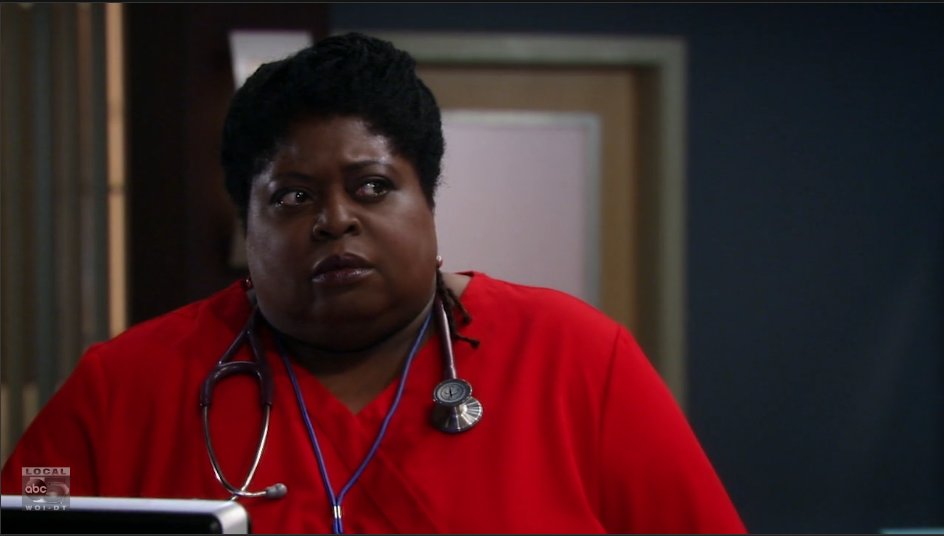 Epiphany was on!! That's her looking sideways at Franco's rant. She actually was scheduling nurses! Getting mad about the serial killer! She's much needed as the glue of the hospital. Nurse Amy is NO Epiphany. I am also intrigued by the jaunty red everyone seems to wear lately for their uniforms. We've come a long way since Jessie "white" :)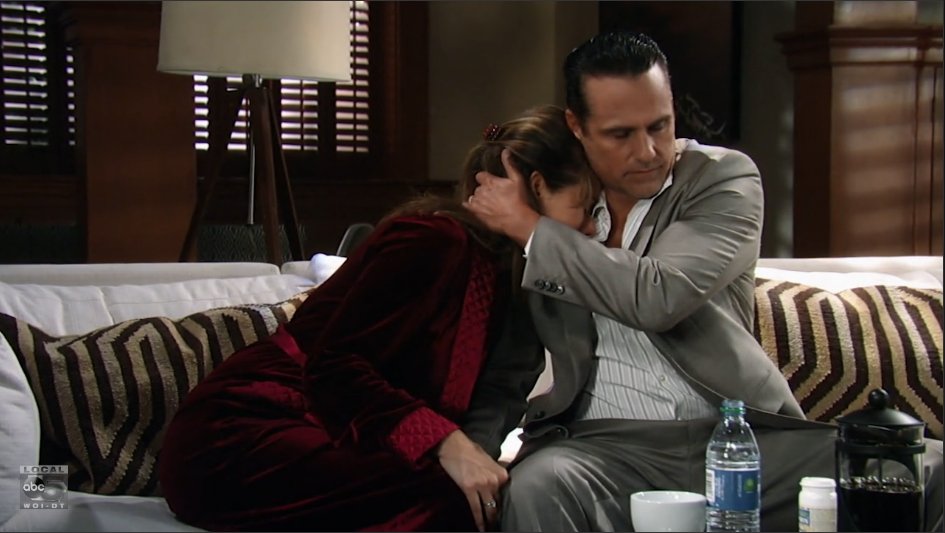 really enjoy
Ok. Positive, I'm staying positive. I do Maurice and Nancy together. They are very natural with each other and since Alexis doesn't get charmed by Sonny's dimples anymore, it's tolerable to watch. This was a very well written scene. Alexis had a lot of mea culpas to get through. I have said I would have preferred to have her say this to Diane and not Sonny the Savior, but you know that. I honestly don't understand why he has to be the hero every damn time. OH! Wait, I did like his suit. Very summerish.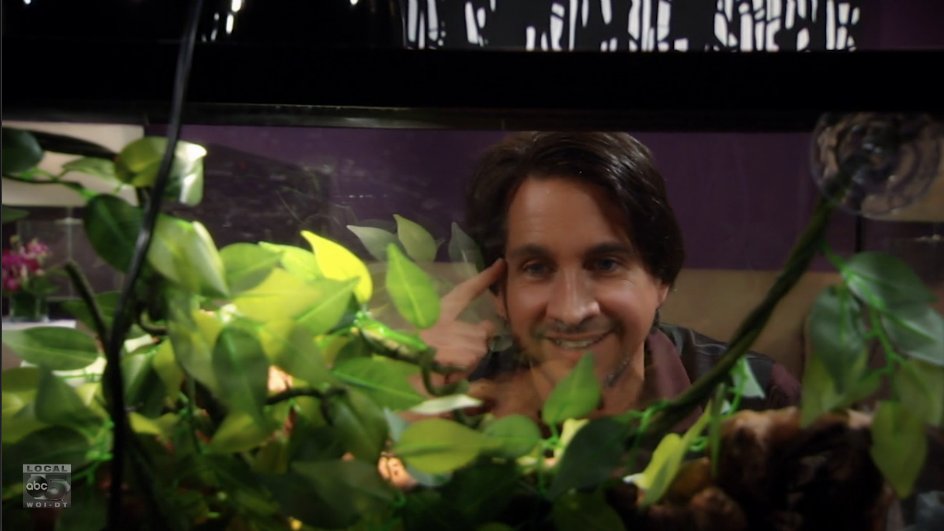 Still enjoying Hammy Finn. Thought his desperate look for stash was believable. Tracy and Hayden getting involved was fun. Quite a bit wrong with this whole scenario, but looking at it on the surface it was ok.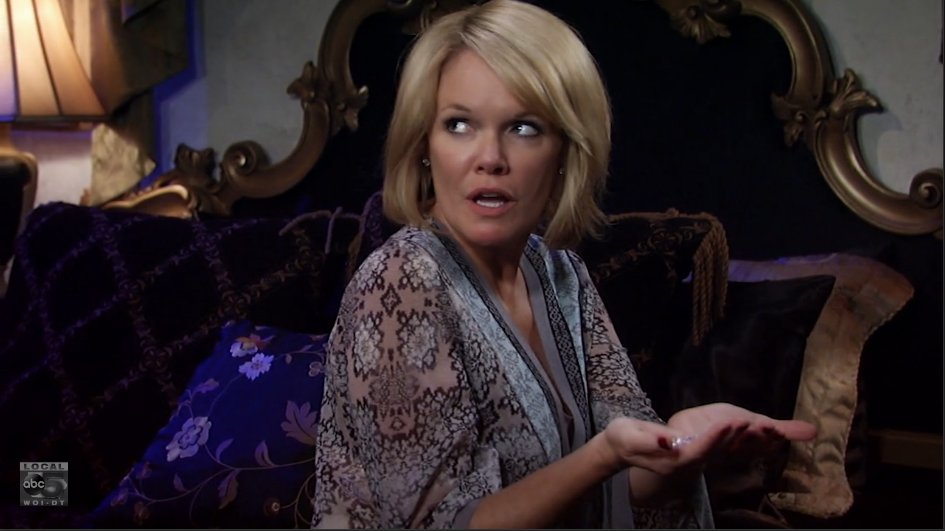 My positive tweet on this? Oh, Maura you can deliver the Diamond In Your Pants line like no one else I know!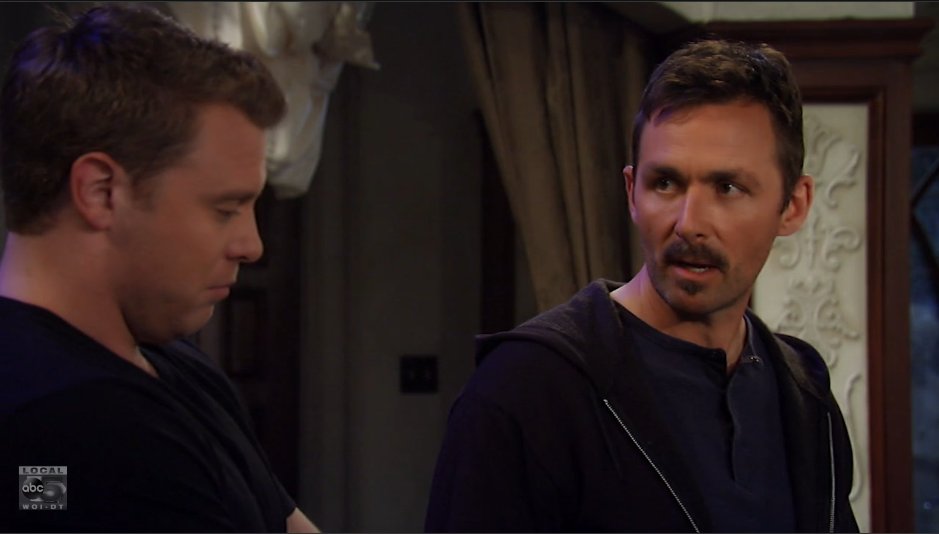 Well, I can manage to nap nicely through the Theo Scenes. All I can say is he'd better DELIVER as the evil nasty-ass'd Cassadine I've waited for. We've all waited a long time for Valentin to show up. If he scared the sheeze out of Helena enough to ask for Luke's help, well, like I said, BE THE EVIL!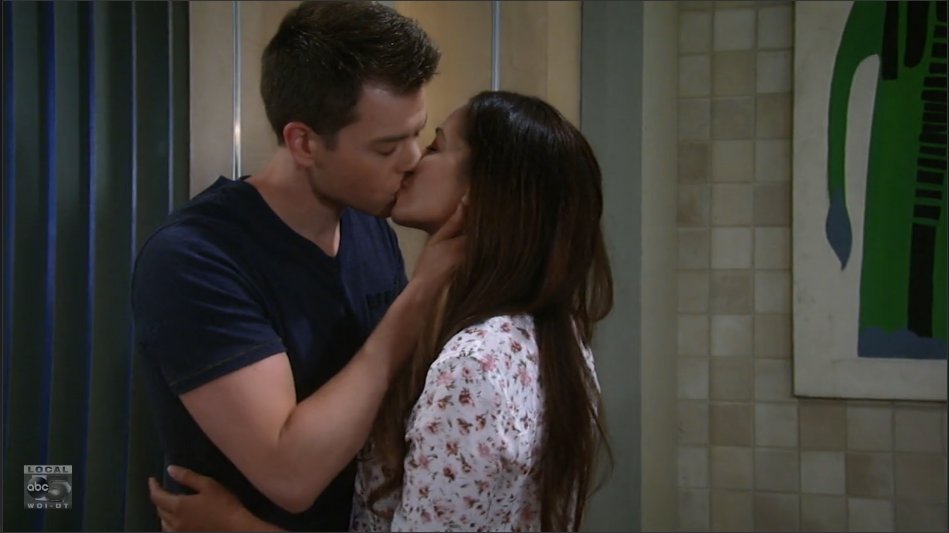 Mabby: they are such great role models for the Amish community, no?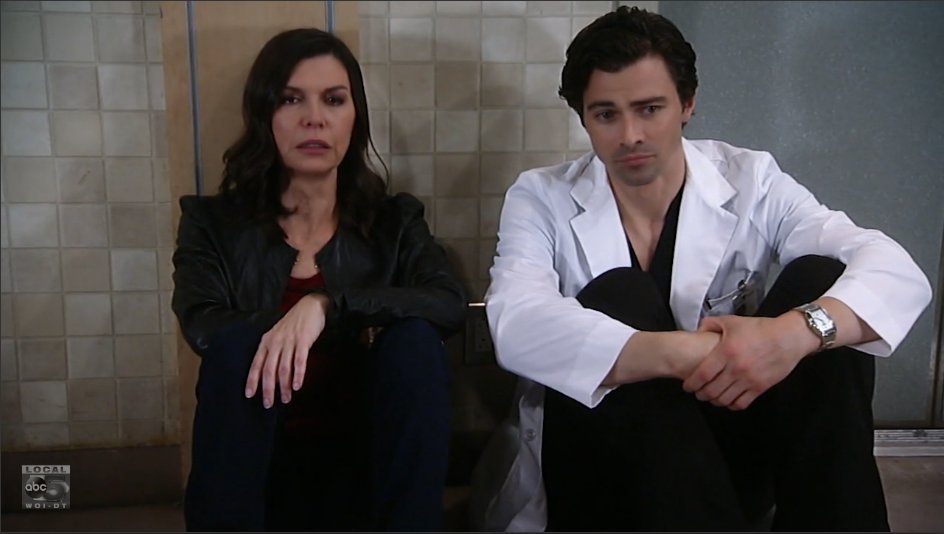 SCENE OF THE WEEK

: I don't know ..I just like these two. Plus, it's Finola. Enough said.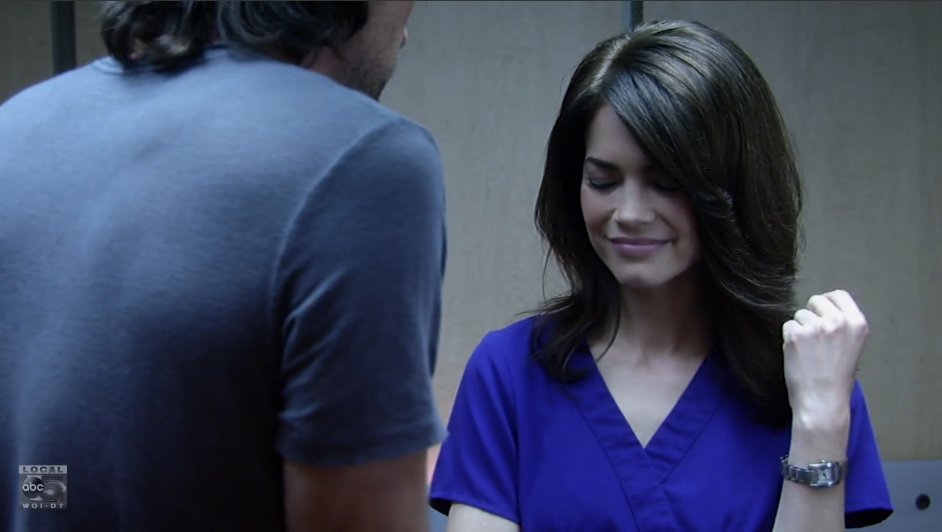 FACE OF THE WEEK:

Liz looking so cute when she's thinking she might like Franco just a little bit. Awwwwwww.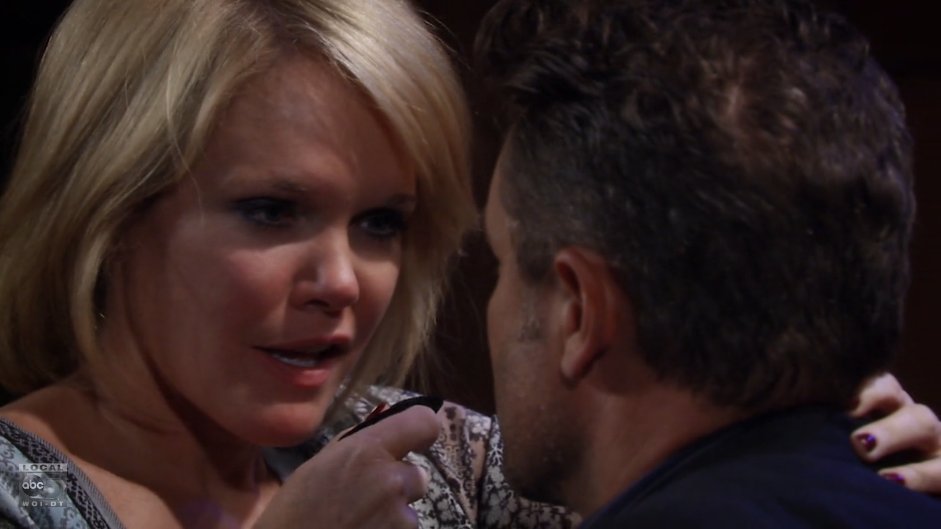 PROP OF THE WEEK:

Diamond Bag, holding precious jewels against Nik's jewels.

I apologize if this isn't the usual blog you've come to know and love. I just don't have the energy to recap it all. Not a hell of a lot happened anyway. Lulu found out Nik was alive. I guess that was major--TJ made up with Mama. "Theo" the "Fisherman' Came to Wyndemere. Oh, if I didn't mention something, I didn't care about it!
I'm binging Bloodline now. It's not grabbing me as much as Peaky Blinders but it will do. I hear Winona Ryder's "Stanger Things" that just dropped on Netflix is pretty good. Have a good one!
Thank you to @SourceJenn on twitter for all my photos. I appreciate it so much.