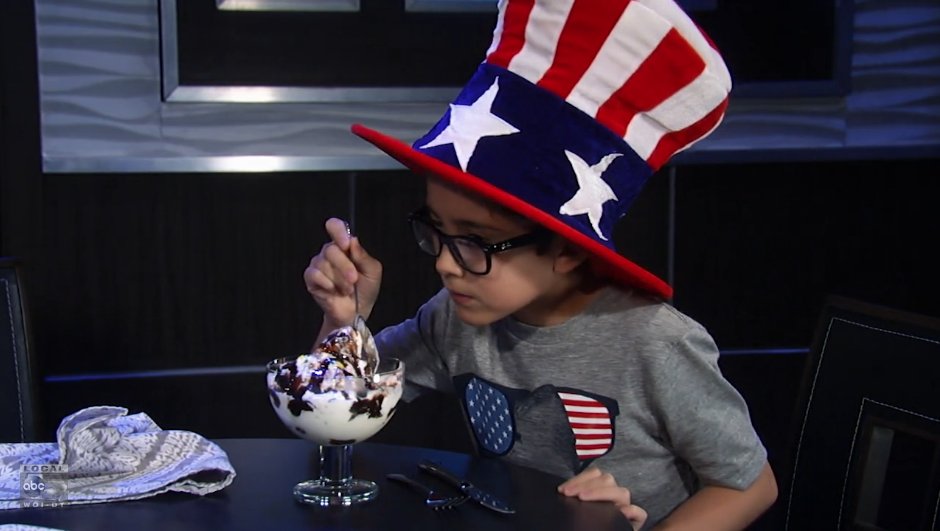 WE ALL need a little 4th of July

Sundae

this Sunday!
In a week filled with sorrow, it was hard to get into GH and watch the show from Tuesday on but I did. So here it goes.
Let's eat hot dogs, Dover Sole fish sticks and a big ol' Sundae like Spencer.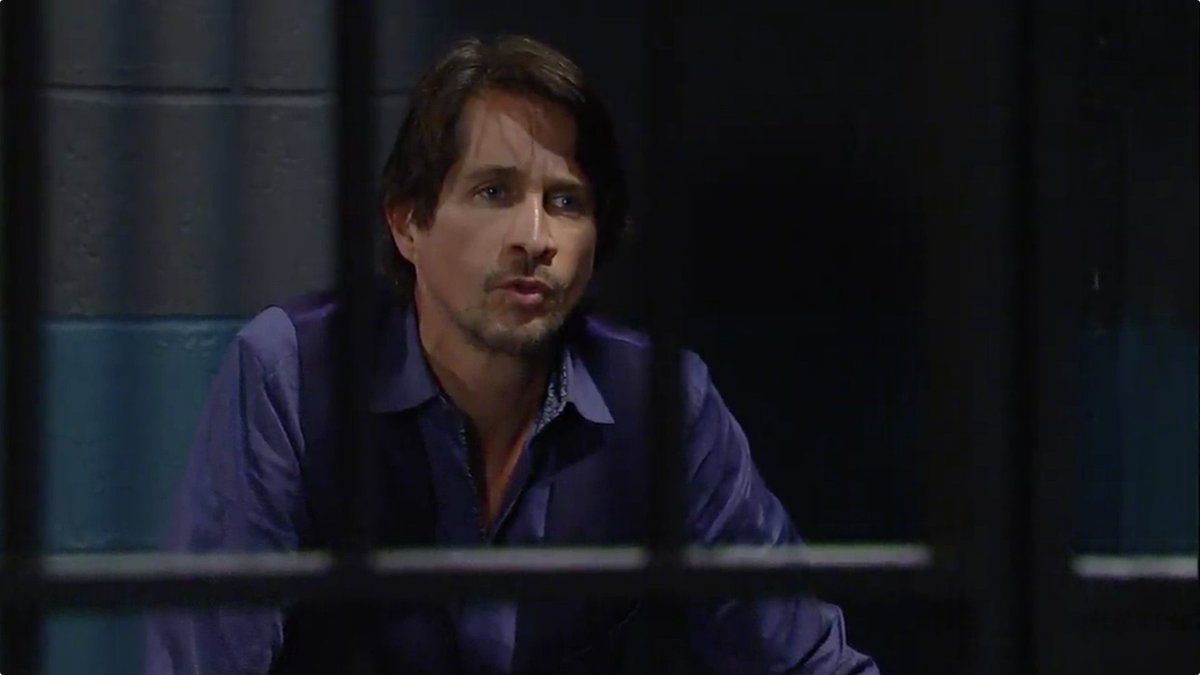 The Hammy Finn story is so outlandish--why? He's injecting himself-or rather Hayden is-- WHILE HE'S IN JAIL. Come on. Just COME ON now. Yes, ME and RB have chemistry. But it's a weird isolated thing and it's going on parallel to the "hospital mystery". She's not in the Nikolas story at all-- her mother is gone; vanished. I guess it's Hayden Test #3? I also weirdly don't care about the whole "staying alive" serum since we know ol' Hammy isn't going anywhere.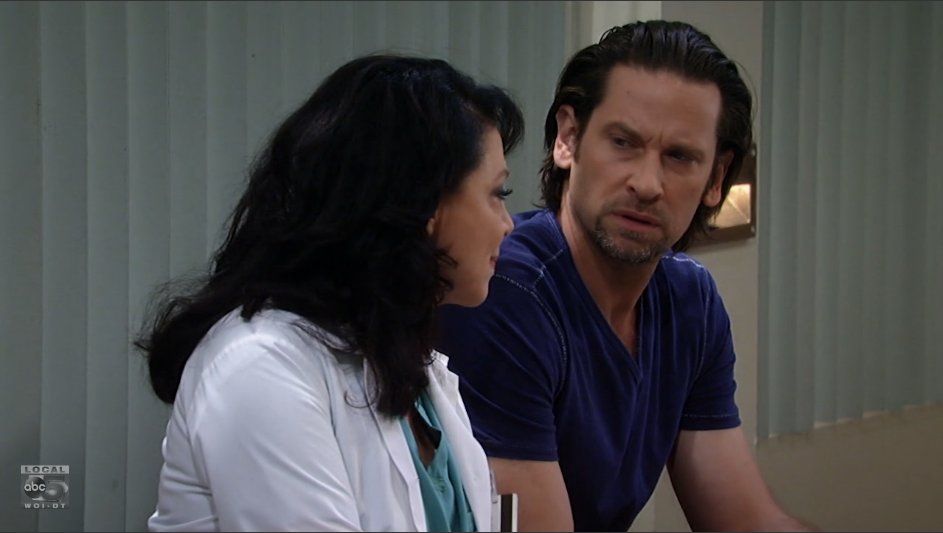 What did I enjoy about the Murder Mystery: Franco and Lesil. There. That's it. Maybe it's Griffin on some weird twisted Priest Mission doing this. Or the Tracy worms.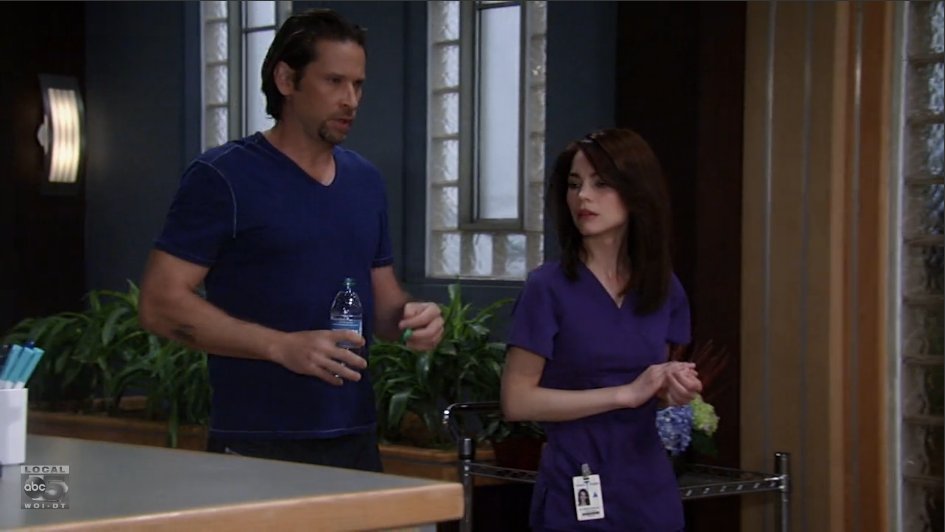 This is moving along nicely--now don't F it up! BUT--yes, I do still miss Nico.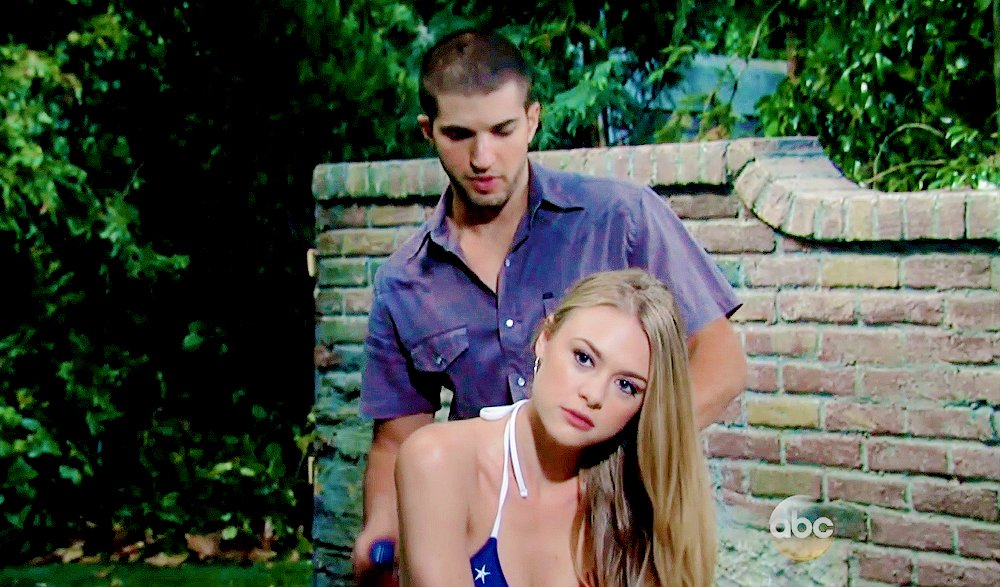 Morgan and Kiki: Yeah. Whatever.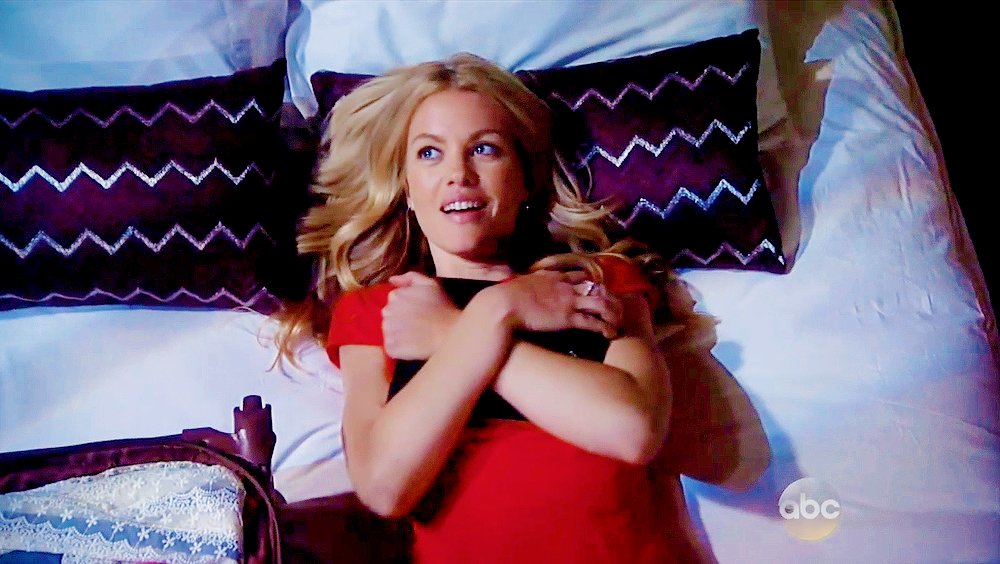 CJ .. So good to see my old OLTL gal. I know she can act and she didn't disappoint. Just that one pesky thing: We don't need any new characters. She might make Nathan less boring. But someone new with no other ties to PC? meh.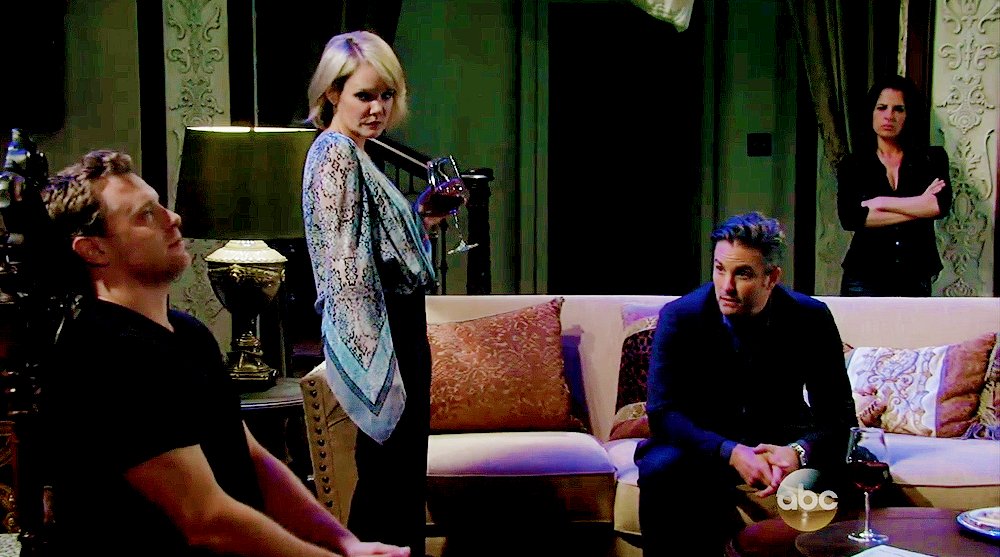 NOW, Presenting the Cassadine "Curse" Portion of the Show:
Cassadine Island. NuNik is growing on me. Helps that he's not around ANY other characters he used to interact with. The Cassadine "villa" was disappointing to say the least. Oy. They found a giant Greek statue to use in the garden so we KNEW it was in Greece. JaSam showed up in 2.3 minutes. LOL SUCH intrigue. What a boring ass'd story this is. Do we care about that Weeping Statue? Nope. Is the whole "get Nikolas back" to PC urgent? Nope. Nikolas' own Aunt doesn't even know about his 'death'. It's been as shocking/exciting as a sink hole. His wife? Why, she's off in the middle of another whole story!!
OH! Who's on the island? Could it be Valentin? Yep. Will that make it more interesting? We can only wait and hope.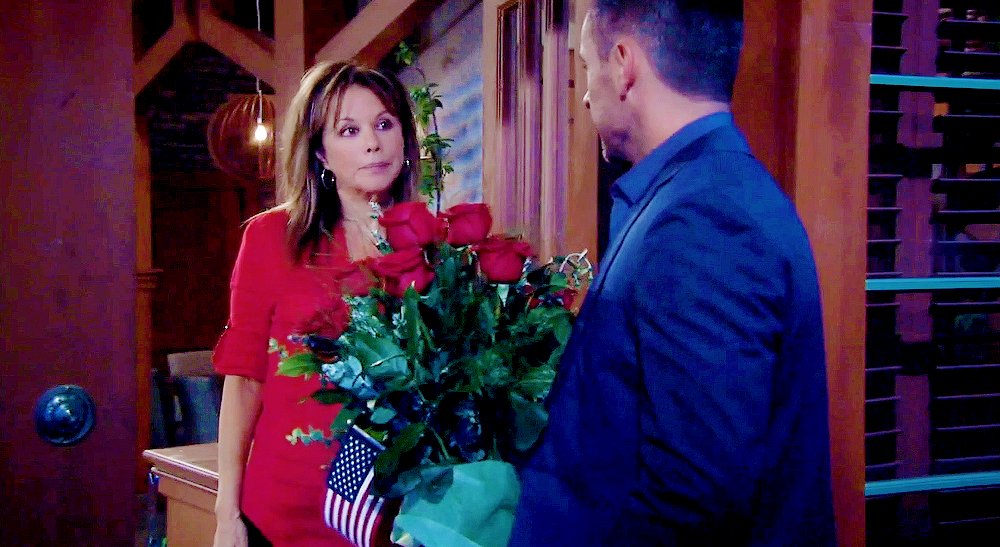 Julexis MESS: Mess. Mess. And I watch a LOT of brutal, violent crime type shows. It really takes great finesse and damn good dialog writing to make it come off as intriguing and not some gratuitous ugly tale. WELP. First of all, can we all acknowledge this is 2016? Would they really have given Alexis a wire the size of Montana when button cams are available? Since it was in her house, they could have bugged it when Jules was gone if they absolutely needed High Def. AND.......wouldn't they have put a cop or two in there hiding--especially given the psycho stuff Julian has done?
YEP YEP YEP. But, this is a soap so we are suppose to accept low-budget cheesy crap. I AM NOT SAYING the acting wasn't good, btw. Not one bit. It's the weaving of the story that's got me pissed off.
In the end, it was SONNY--not the 2 kick ass law enforcement women who find Jules and she on the docks. The guy that just threatened to kill her for 'stepping outta line" 10 days ago fights Julian. She ends up stabbing him with the Cassa-Dagger. He goes down. Sonny says it was him though...there by making Alexis say thank you and be all in awe of him. Bleck.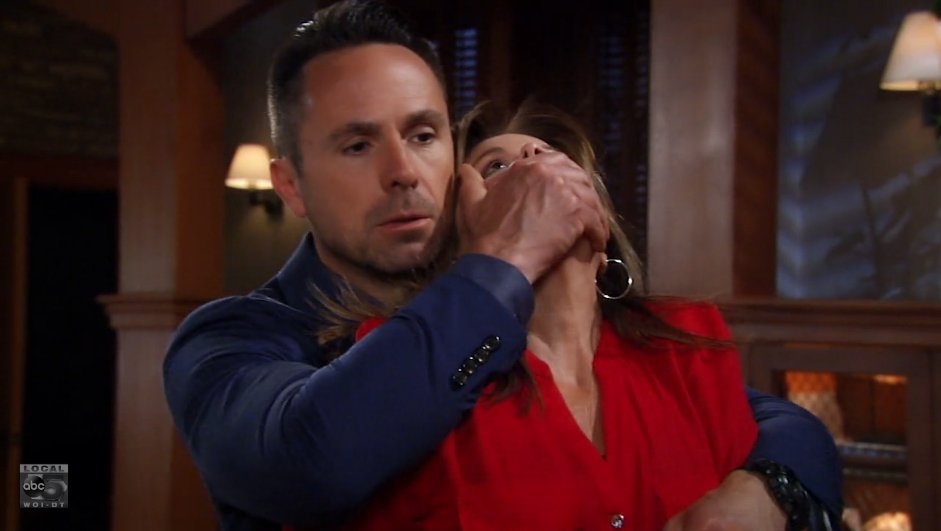 Bringing me to Julian. So many people have tried to convince me that this "is the real Julian" coming out. Um, ok.-- the problem? He hasn't been written that way since the beginning of the Fluke crud and they dropped that entire angle!! They should have had some hints or devious things happening. It may have been intriguing actually, watching Julian go sociopathic. But it happened in land record speed time and left me cold. Just cold. I get this is part of the Cassadine Curse Story but.. dang.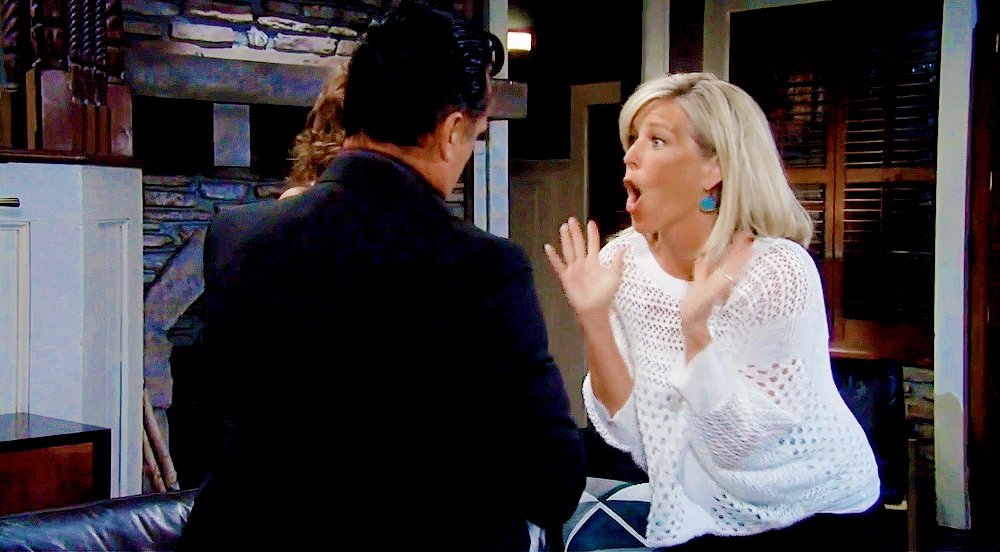 Carly finds out Helena did the whole Joss kidney thing. Or did she? Kidney lady said it was Helena, then was on the phone saying she'd tricked Carly. That isn't a pic of the Lady with the Kidney Secret but I loved it anyway! :)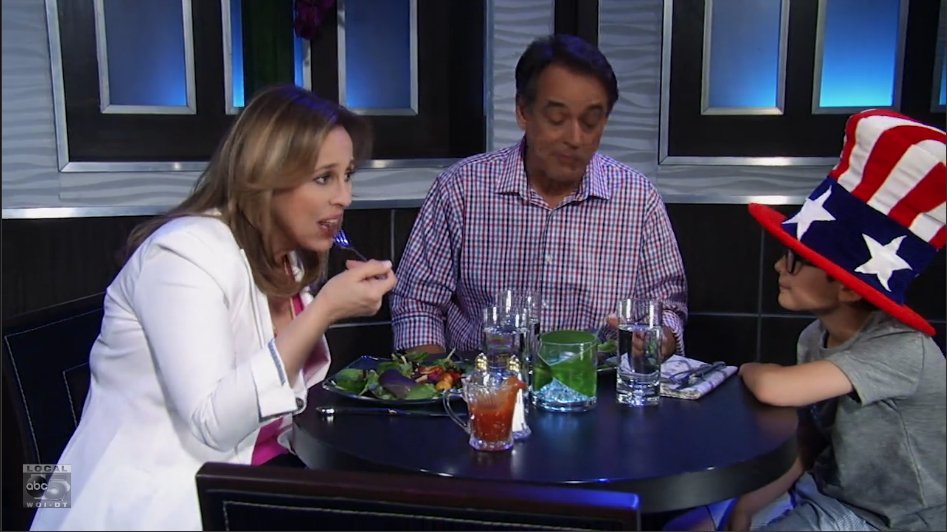 Can Kevin BE more stupid? You'd think after his life in PC he'd know what was up. Glad they found the other phone finally. We can skip over the 'presumed dead' stuff and move the hell on.
THE POINT OF THE WEEK: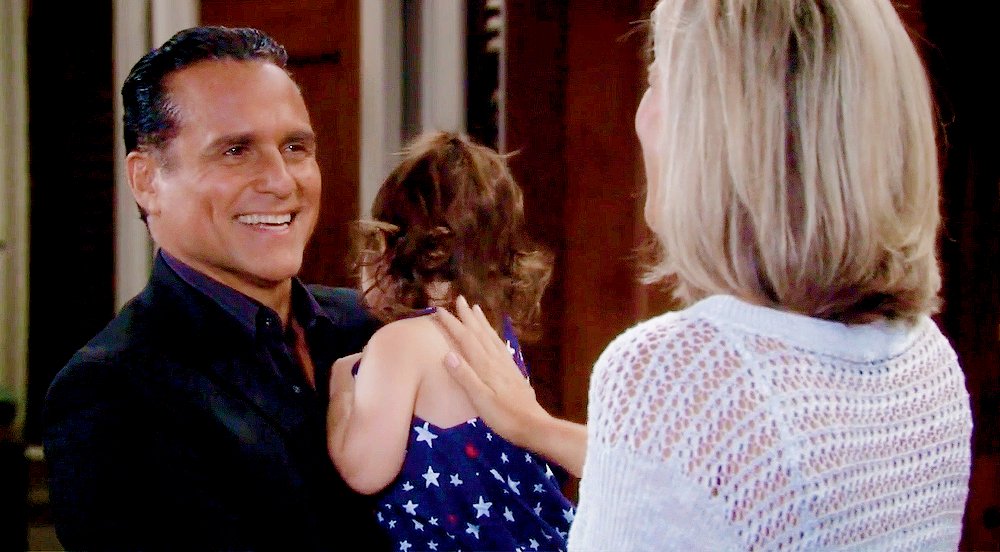 So, Sonny bought Lante's house, did the Food Truck...is holding Avery (who he is taking care of now), Saved Alexis and could possibly out wit-out-play the entire PCPD !!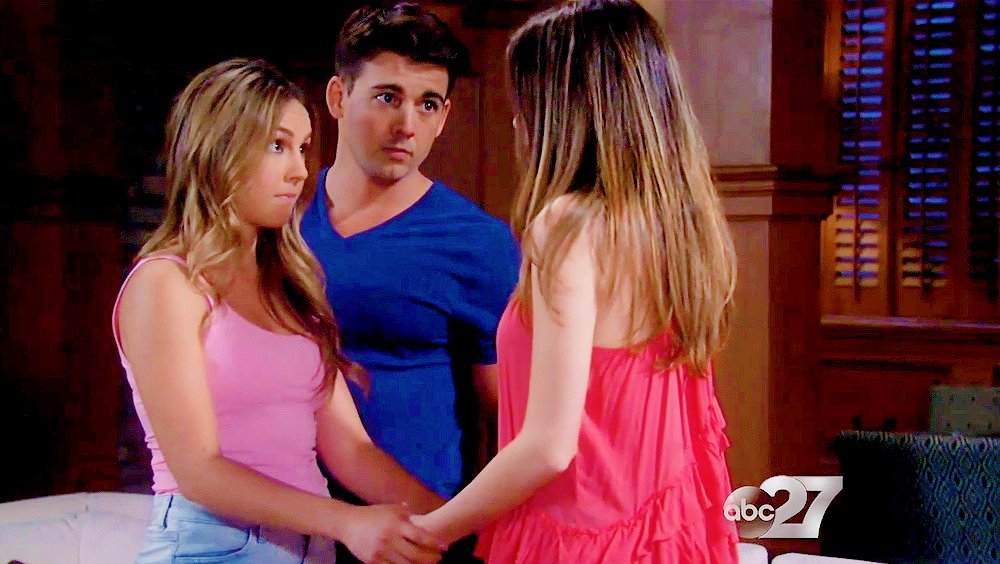 Thursday and Friday were just strange shows. Didn't help that my mood was bleak due to events in our country. I didn't need to see the violence that was put forth. It wasn't exciting to me, it was over the top and horrible. Plus it was written just plain backasswards. The whole show was chopped up strangely too. Oh ! look! Krissy in bed! Fireworks! Curtis! Huh? Thank god they put that scene in there with Krissy and Molly or I would have revolted.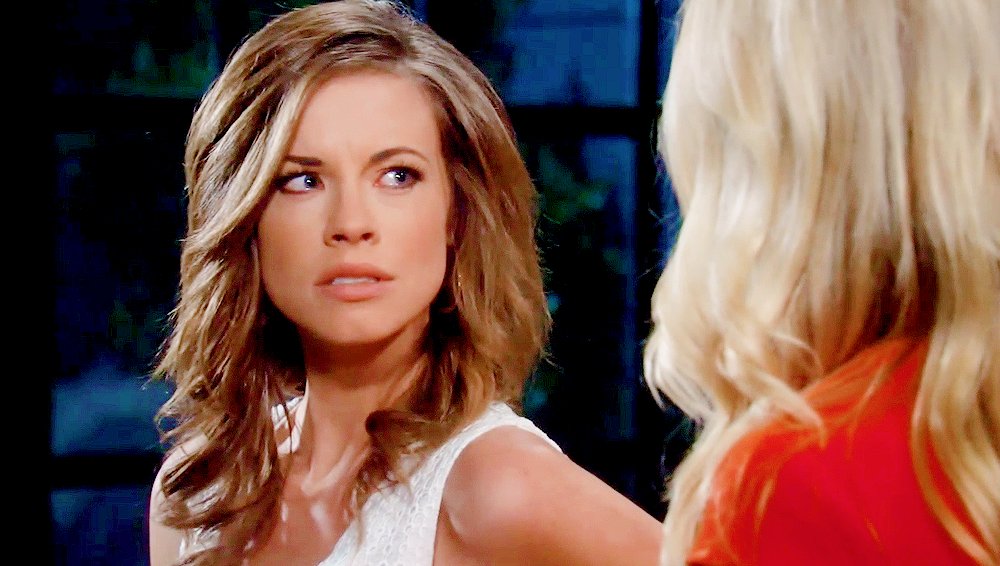 PS. NuMaxie wasn't that bad, but I guess it's because I know KS is back soon!
Missed Opportunity: Showing us Spencer shoving down 90 hot dogs at the contest.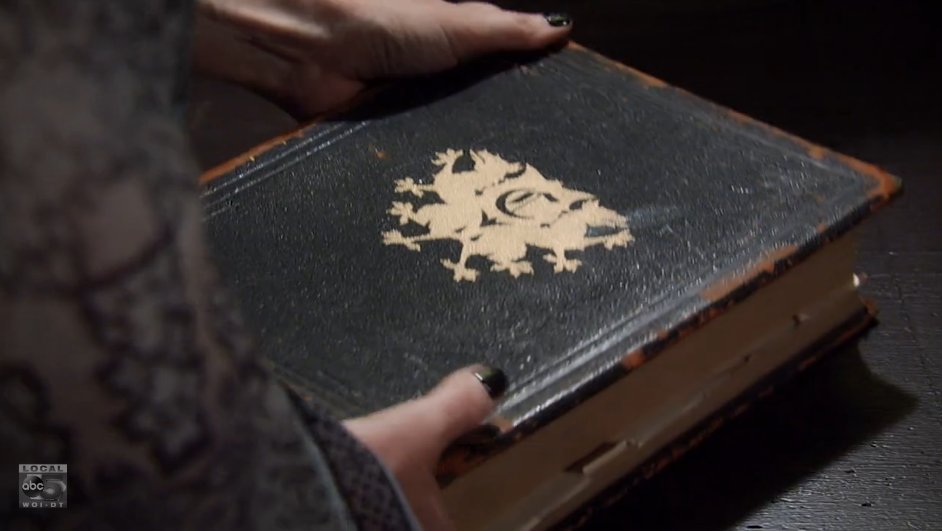 PROP OF THE WEEK: Cassadine Book of Shadows. You know it's Helena's Guide to Evil.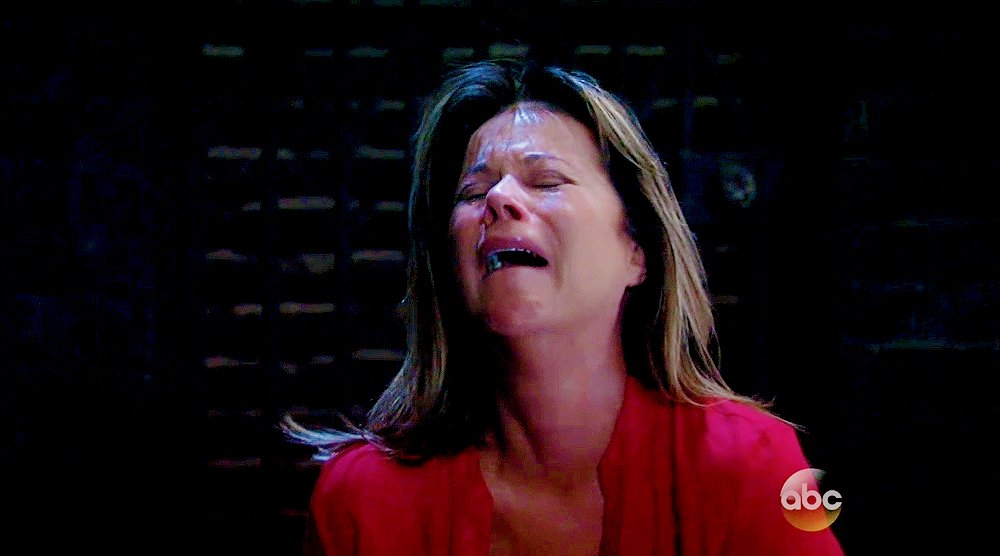 FACE OF THE WEEK: Has to be Alexis after stabbing Jules.
Yeah, no scene of the week. While the acting was great in the Alexis/Jules scenes, I'm not giving it based on just the acting. I just couldn't find a scene that rocked me. Sorry.
I also finished OITNB this week. Gut wrenching and so prophetic. All I can say without spoiling is that the last journey, thru NYC was at least magical. DON'T Spoil in the comments either. Ok? Just know it was a kick ass scary-sad season. Watch this one as soon as possible!