You're no Romeo..
This week's GH was another reminder of just how HUGE this cast is and how the stories are all over.
BUT! The bizarre Thursday show gave me a ray of light so I won't be all doom-gloom.
It's that time of year when we must have some BBQ!! With corn bread--New England Style.
Not even sure where to start this week. I guess I'll go for my least fave story first and get it out of the way: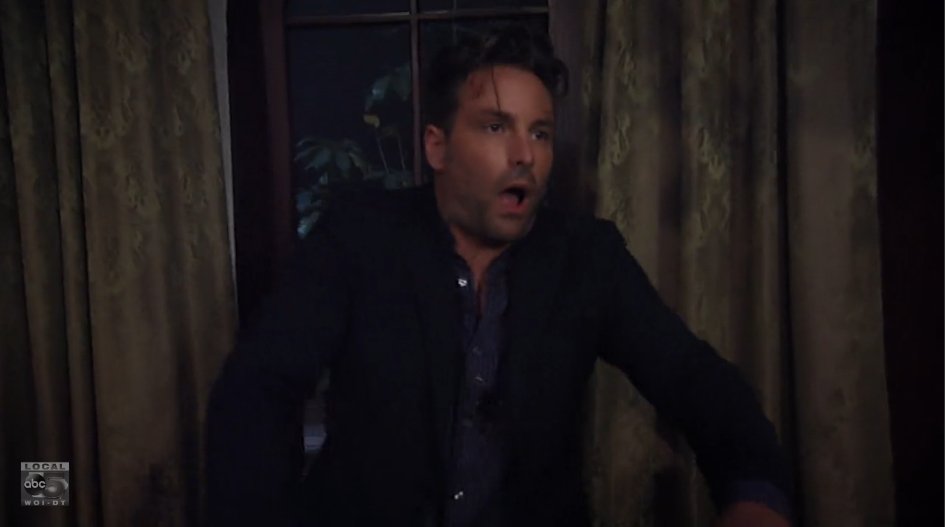 Cassadine Island. Oh, what a great thing this could have been. First of all it should have happened at the reading of THE WILL. Remember what I wanted Helena to say at the end of the tape? I wrote it here in the blog: "I've left you all something to deal with...and here he is". Valentin walks in looking scary and nasty. She left everything to him.
But, you know, GH.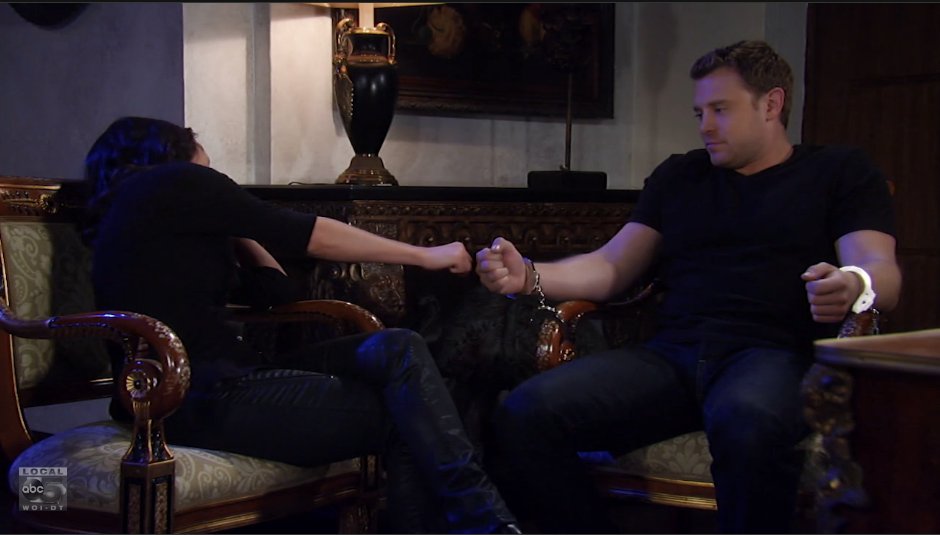 I need to point out the fact that Val separated these two from the group. Derp. Why? I don't get it. Sam is a DAMN CASSADINE! Ergo, you'd think she'd be included in all this? Huh?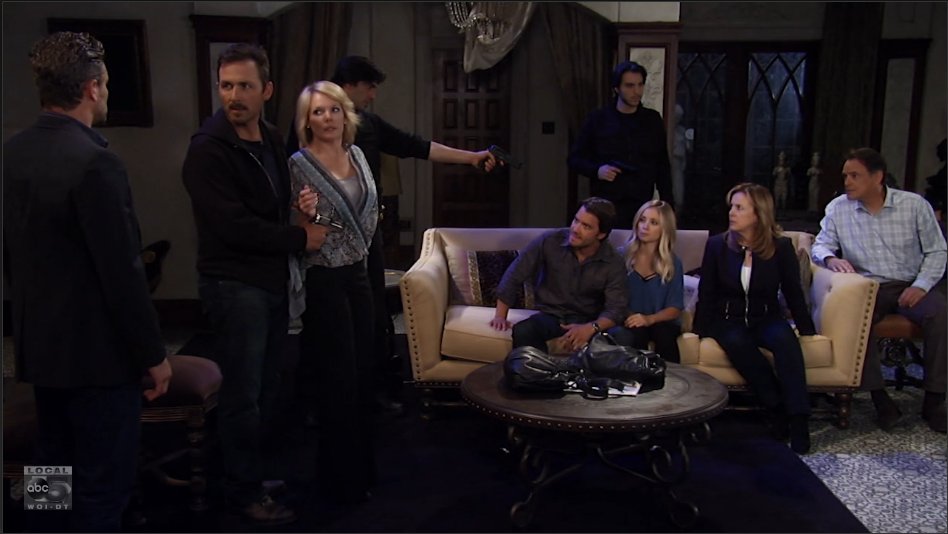 Holy HELL IT'S A FREAKING BORE!!! Valentin is making me snooze! Ava and he just flirting on and on after Nikolas was shot. No one heard that?? I mean, he was shot and fell out of a window. There was nothing urgent, exciting or anything about that aftermath. Nope. In fact, they had him shot and falling out then skipped the story for 2 days. LOL great momentum huh?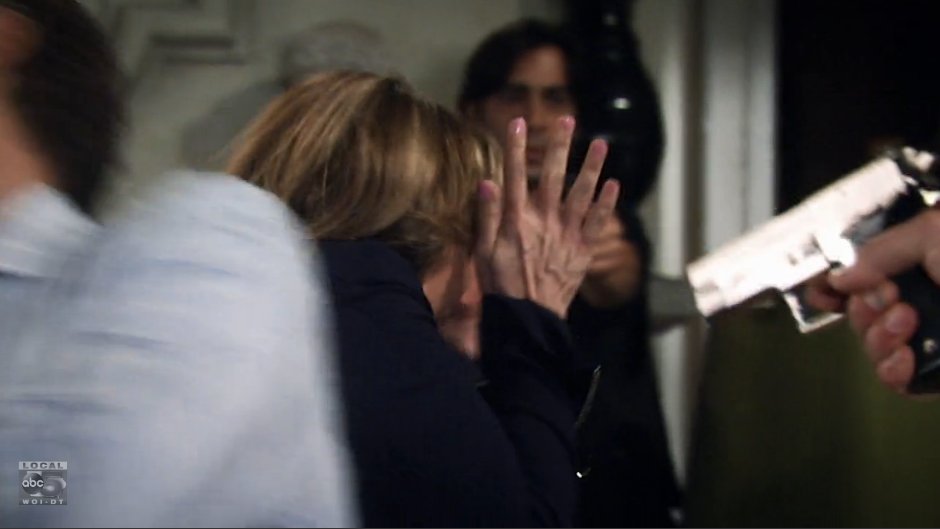 Laura did a good job losing it when she found out about Nikolas. But--wait, did they find the body? Because she thought he was dead after falling from the balcony and didn't cry that much. I don't know, struck me as weird. Kevin. Shot. I guess Hell's curse is just mowing people down.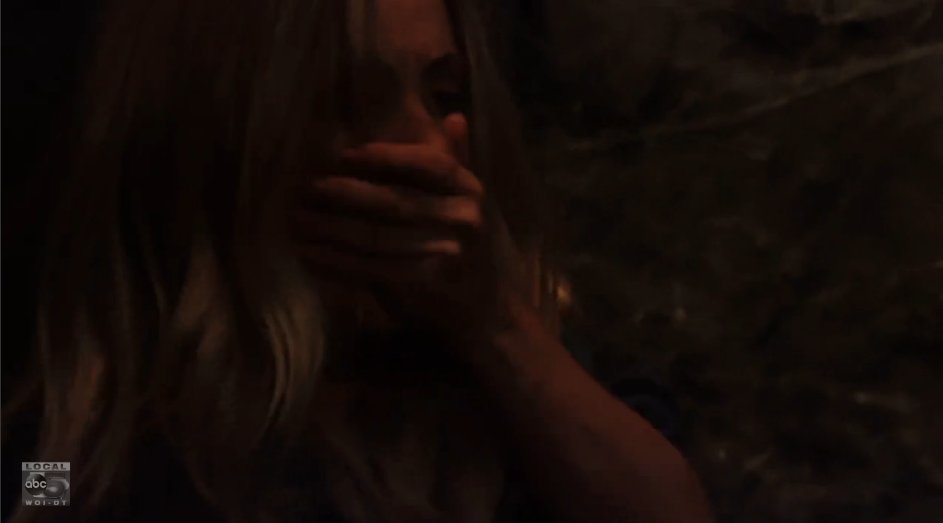 Lulu finds bones in the tunnels. I bet it will have an identifier on it like a necklace or ring. But who's to say if it's really IS that person? Didn't Helena tell Laura she'd find someone she loved and lost? Probs "Lucky" until they decide to have him back.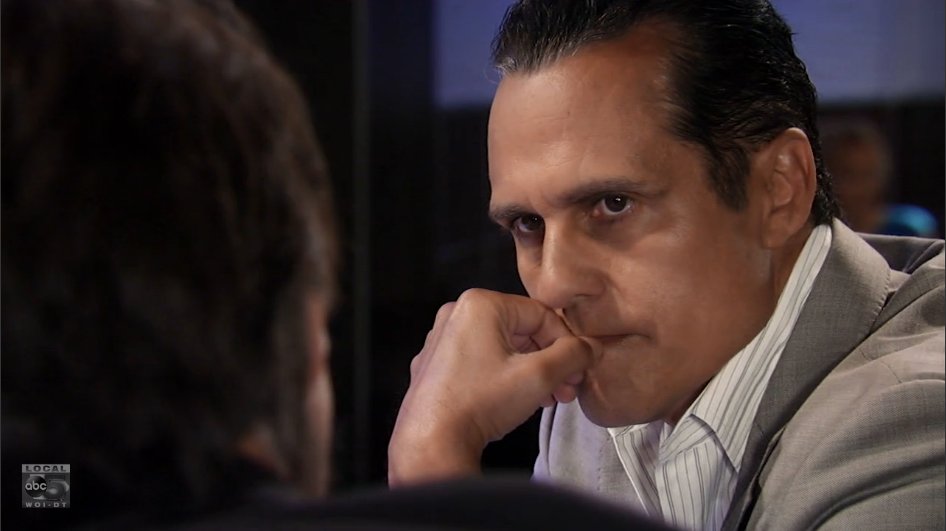 Hammy Finn: Now that Sonny's helping, I'm back to I DON'T care! Does Sonny have to be in EVERY-thing? I think about 2 Sundays ago I was happy he wasn't in Ham's story. And now here he is, flying him off to get his meds. It's like Sonny wanders around town and just pops into everyone's story. It's kind of getting to be funny. Where's Sonny?! Oh! At the cafe! Oh! The hotel! At the hospital! Metro!! Wait--is that him behind the vending machine? Pffffft.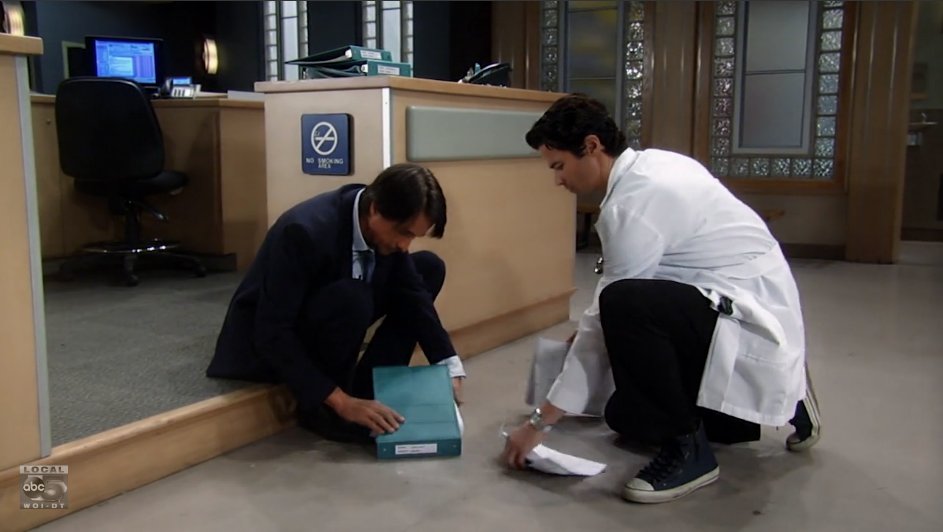 Oh, by the way, Griffin is all up in Hammy's business isn't he? GEESH-- like have a crush much??!! Griff also says to him that "he's a Priest so you can tell me anything". For not being a Priest anymore, he's sure bringing out the holy water when he wants to!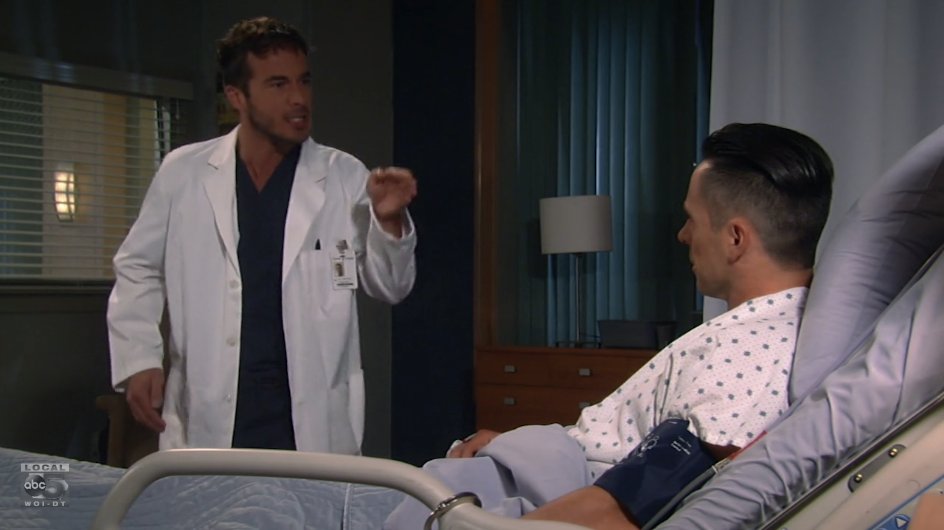 Julian gets an ear-full from Lucas. Then Olivia. Yeah, she's still on the show. Who's yelled at him since he's been in the hospital? Anna, Alexis-- Sonny, those two. Everyone has come in to tell ol' Jules how they can't wait to 'see him in court'. Ergo, will he ever actually GET to court?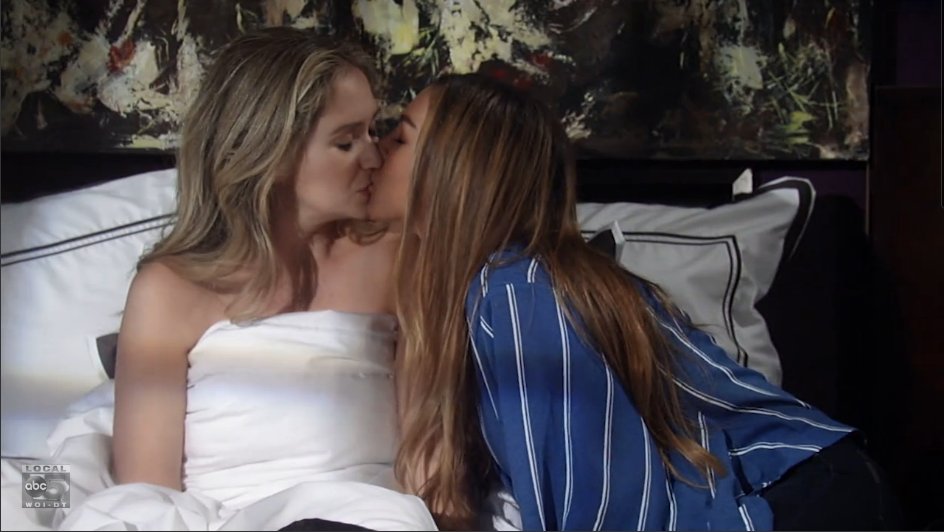 Parker and Krissy: Parker is kind of wishy washy. She's also a lot older than Kristina, which isn't bad per-se...but I would have liked to have seen a young love story. Why? Not sure.
OMG Sonny seeing them kiss in the hall was WORTH my Friday watching. LOVED his swaying reaction. Like he was stunned a bit! :giggle: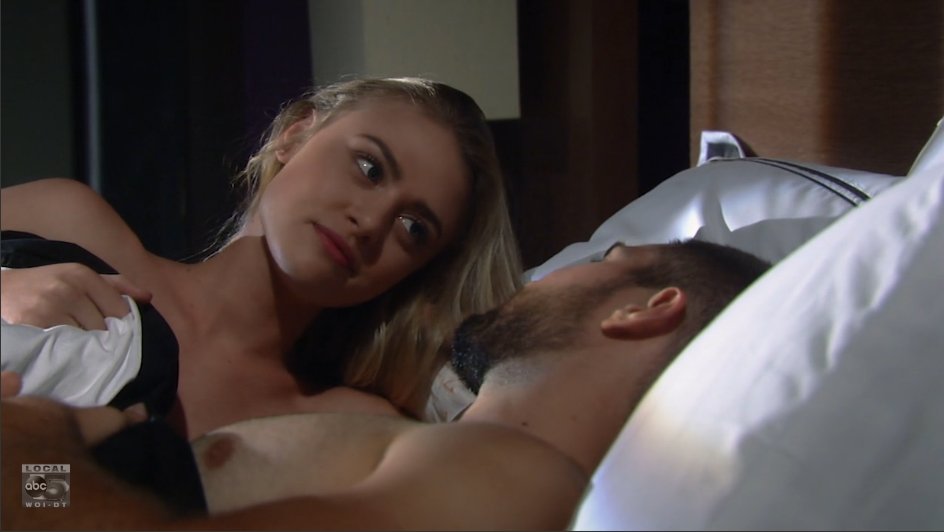 Morgan and Kiki: All I know is my eyes were burned out by their soft-porn fest. Gross. (it was the purple panties that did it) Carly just about told Kiki if she broke up with Morgan it would be her fault if he relapses. Then, Morgan basically freaks out because she didn't want to sleep with him and she did it to please him. Which was also gross.

Dillon and Darby: DARBYYY. I mean, Darby? Huh? okay. Whatever. Did we even see them hook up? Or did they just wake up in bed? I must have missed something.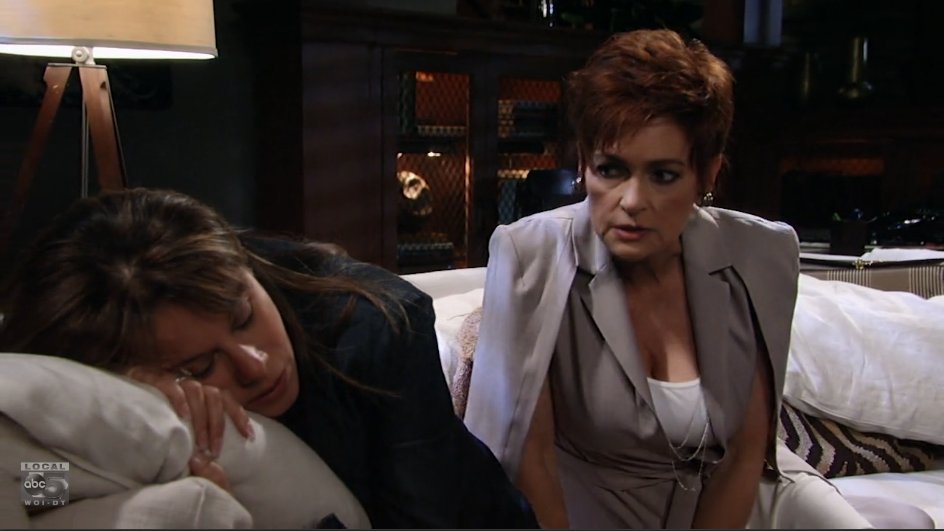 More please. This was good stuff and I wish there was more. NLG was great again this week and served Jules with divorce papers. Julian had some heart "event" and couldn't make it to the courtroom to be arraigned. We find out later he's doing it to himself.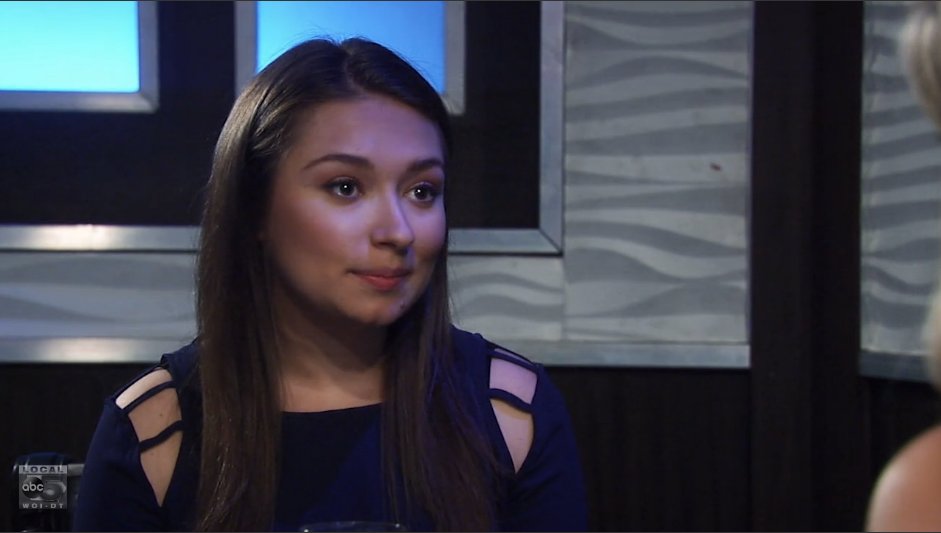 Carly and the Kidney: Some girl tried to scam Carly by saying she was Joss' donor. She was a fake out. Carly still gave her some money anyway because she felt sorry for her. That's where that story is for now. Jax will be on soon. I'm hoping it will get better?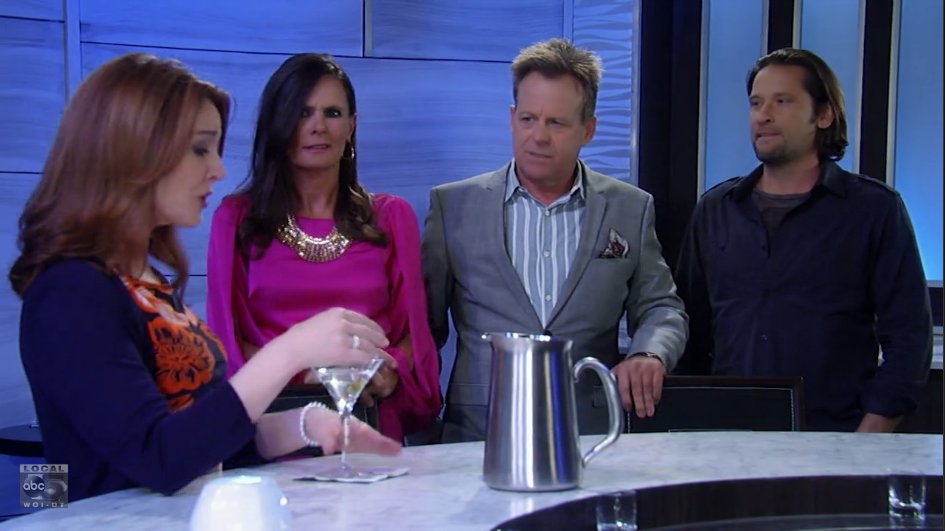 Thursday's Bizarro Show: It was just a wonderful miss-match of all sorts of crazy things! LOL Franco and Pops--eating! Lucy! Hey! Hayden's Mama gave Heather money! AND..get this! Jeff Webber is Hayden's Daddy! Now, she I thought Ol' Naomi would be Liz' Mama--so I was kind of like...wow. Nice.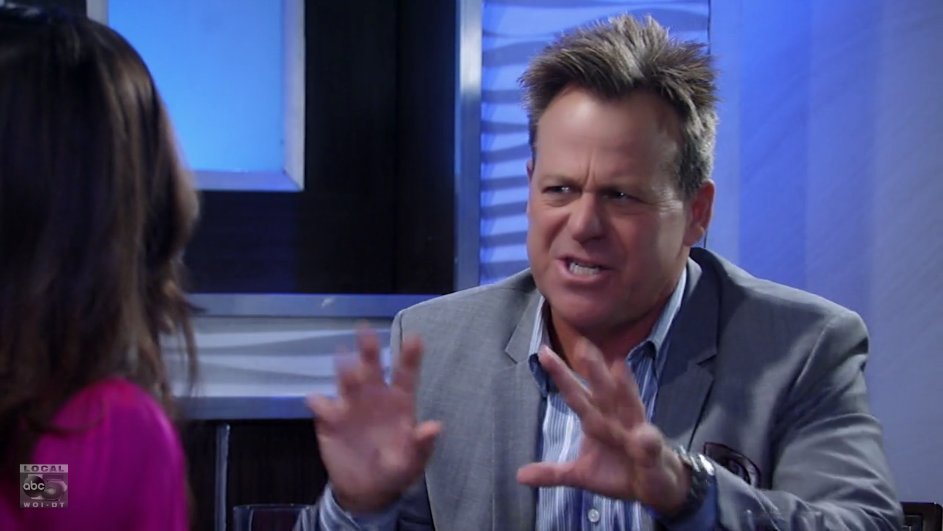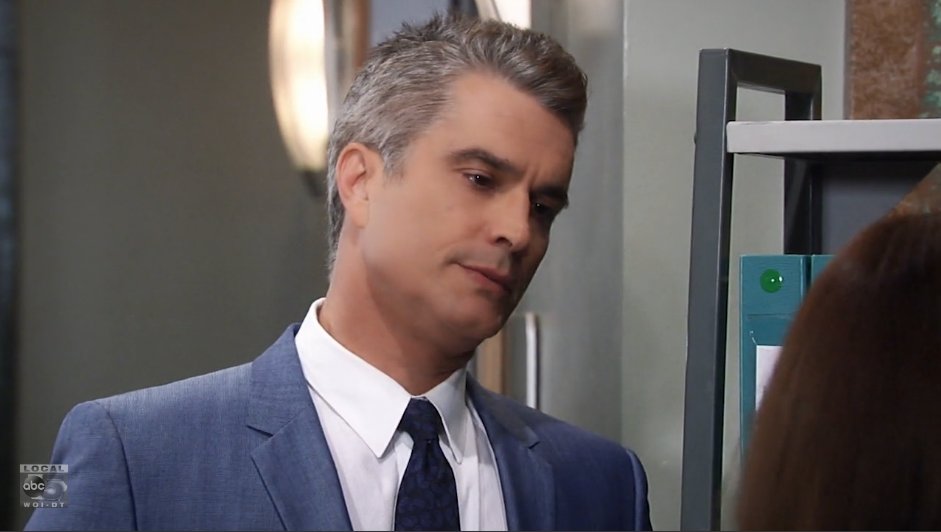 RIC SHOWED UP! Dapper Gray-Silver Fox RIC! Where you been!!? He gave Liz what for regarding Jason and how she treated him after his ruse. Basically said she was a hypocrite. Now, this should have come when the whole story was happening, not months later but at least we got it. I have no clue why RH isn't used more. He's so good.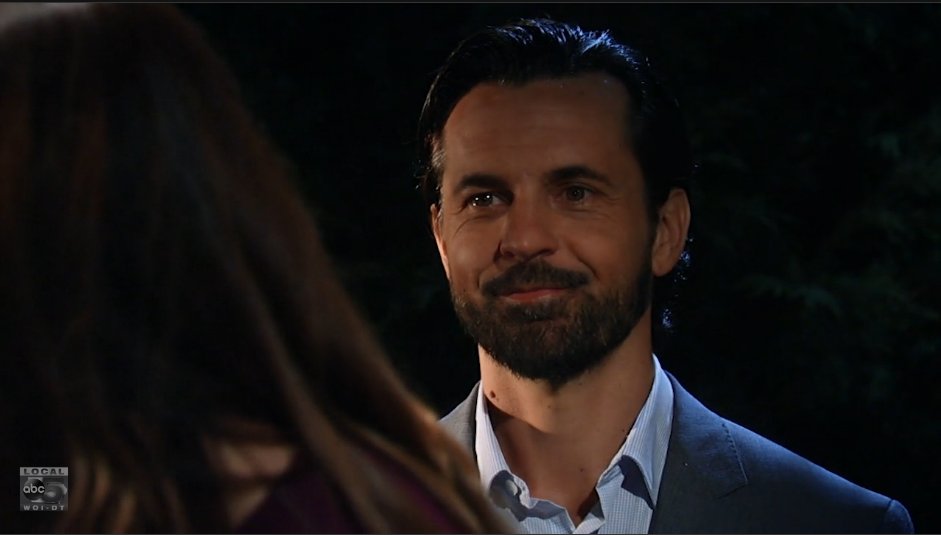 Also on Thursday: Joe. Or Jarlos as I call him. Wow, great job by JVP-- he was so convincing as another person! I seriously had to look twice. I mean he LOOKS like Carlos but the mannerisms were so different. Plus his trim :) He's a pediatric doctor. Fancy that! Maybe he'll shake up the Amish a bit.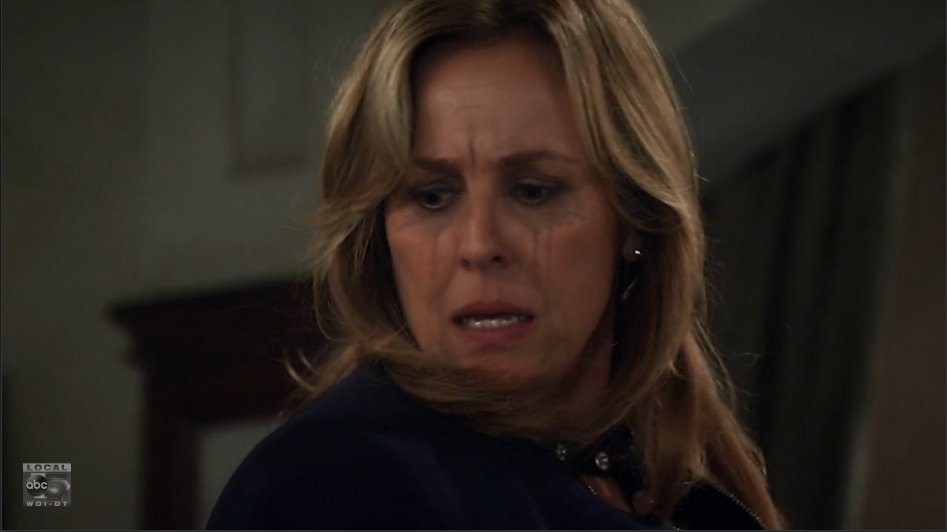 SCENE OF THE WEEK:

Genie doing her soapie diva best yelling at Valetin. Of course she got Kevin shot but...it looks like a shoulder wound. I am thankful they used NON-waterproof mascara. Laura, just like the old days with her black-tracks running down her face!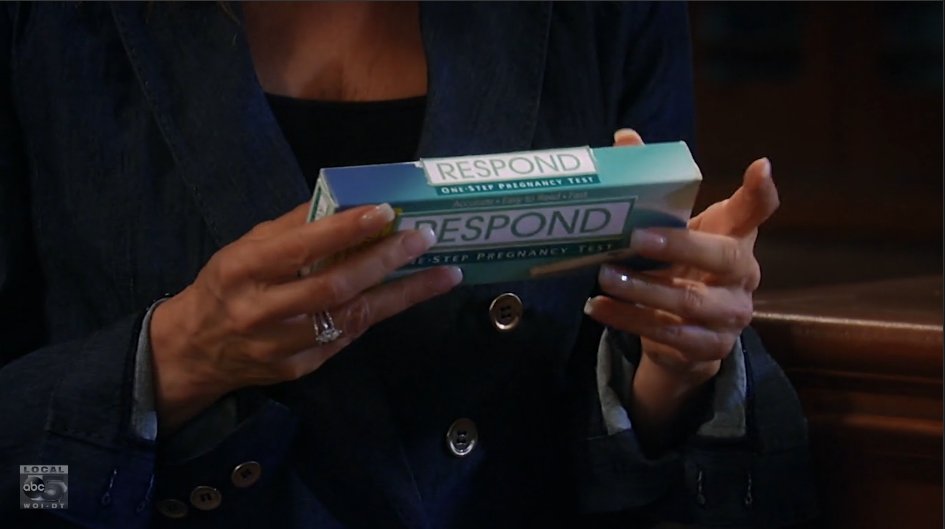 PROP OF THE WEEK

: Best thing?? Alexis is NOT PREGNANT. Thank you.


RUNNER UP:

'Dem Bones. Too dark to get a photo. But you saw them. Borrowed from Disney's Pirate set.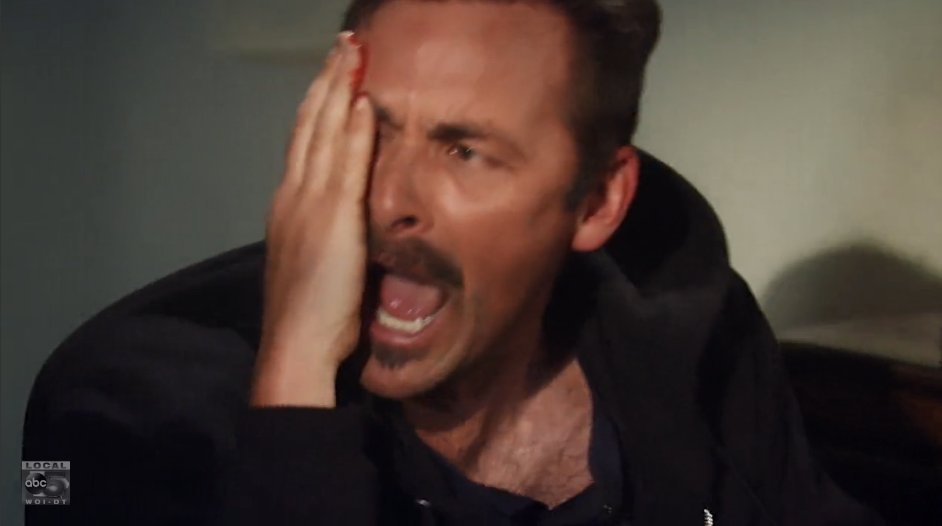 FACE OF THE WEEK:

You'll shoot your eye out!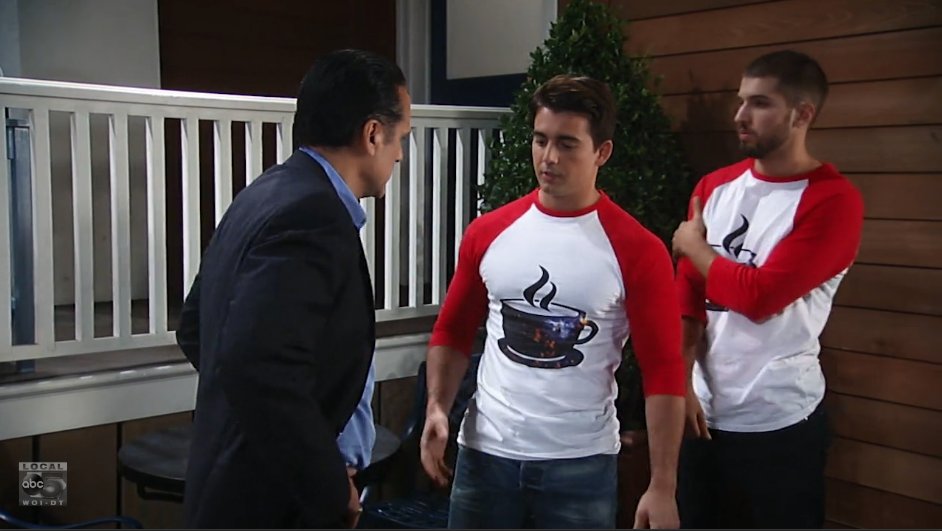 PERSONAL GIGGLE OF THE WEEK:

Morgan in his "Cafe" Baseball shirt. LOL and you know Bryan Craig hates wearing that thing!


WUBS PICK for the "look" of Valentin Cassadine. THIS right up there. Put the Cassadine crest in the center of his forehead. Now, there's an evil bad lookin' dude! (yes, I know who that is up there, but you know...for comparison sake...)
So here we are. 45,000 stories going on. Hell, I mean newbie getting up to speed Claudette wasn't even on. Not that I'm complaining but it's just so choppy and crazy. Like the insert Thursday show. Notice that Hayden's mother is all of a sudden around again? And not for nothing but it might had been fun if Hay and Tray had gone a'mulin' for Hammy. The whole Nikolas "dies" again cracked me up. Off the balcony? What was that all about? I know, stall tactic for TC signing his contract. Then there's the newbie kid Athena coming--and "Pat" the chick from the Fluke story.
Good lord, couldn't cram in any more but the do Blanche, they do.
OH! Wubby Hubby and I binged Stranger Things and LOVED it!! First of all, most all the props are familiar. Winona Ryder is awesome. Very good show and it goes fast. Still trying to finish Bloodline. Slow-mover that one.